Gold was a favorite color of our greedy, ostentatious, power-hungry immortal, Asher Fier. Another of his favorite colors was green because 1) it was the color of simoleons, 2) he believed his green eyes made him even more handsome and 3) it was the color of nature, of life.
So instead of stuffing cash into the traditional red envelopes, Asher prepared cash-filled green boxes to give away to his youngest descendants for the Lunar New Year. 10,000 simoleons wouldn't fit in an envelope anyway.
As not everyone could travel to Windenburg for the holiday, Asher met the youngest Fiers elsewhere.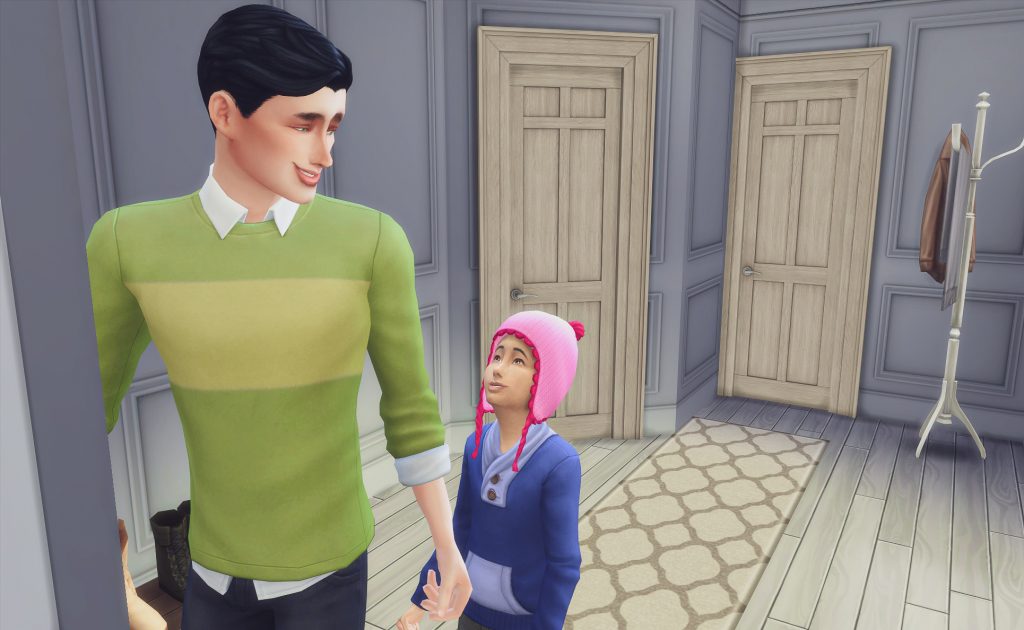 The first recipient of 10,000 simoleons was Barin's daughter's child (Asher's great-grandchild) Richard Fier.
Richard was initially excited for his present, but money apparently wasn't what he had in mind.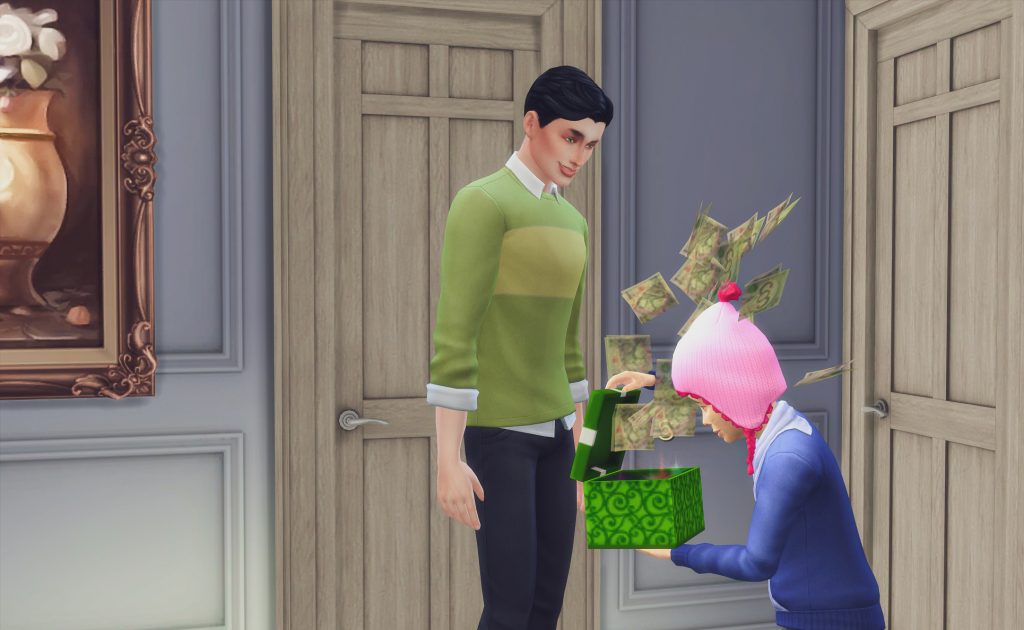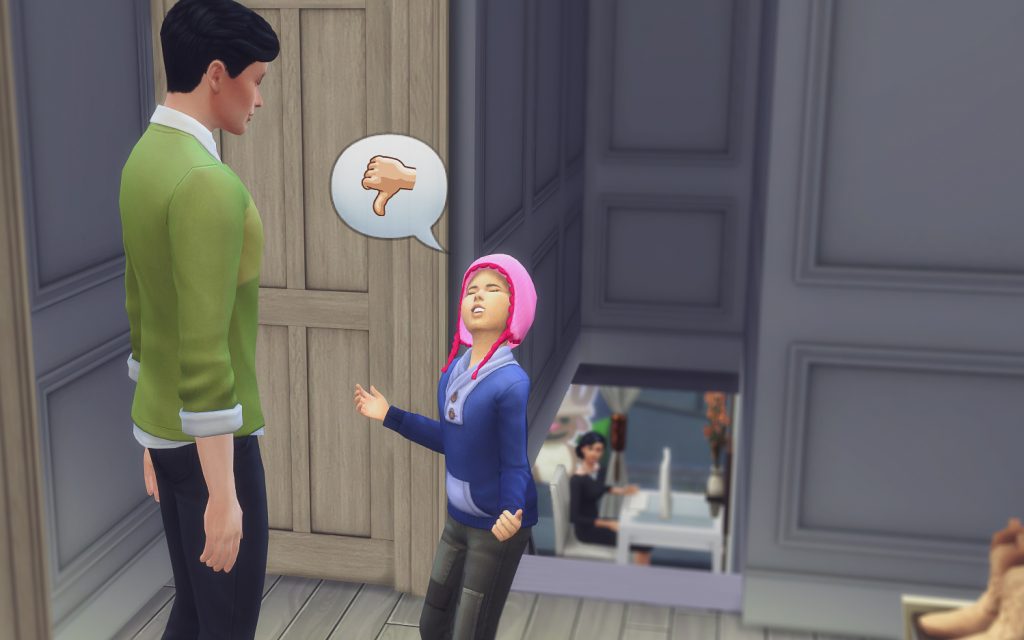 Barin's other grandchild, Justine Fier, was more polite.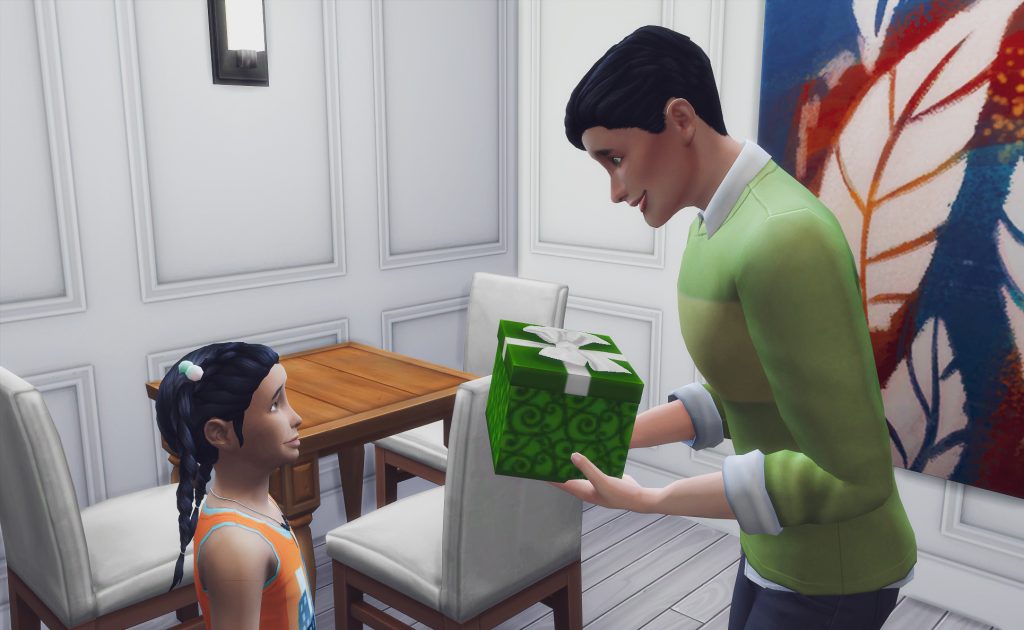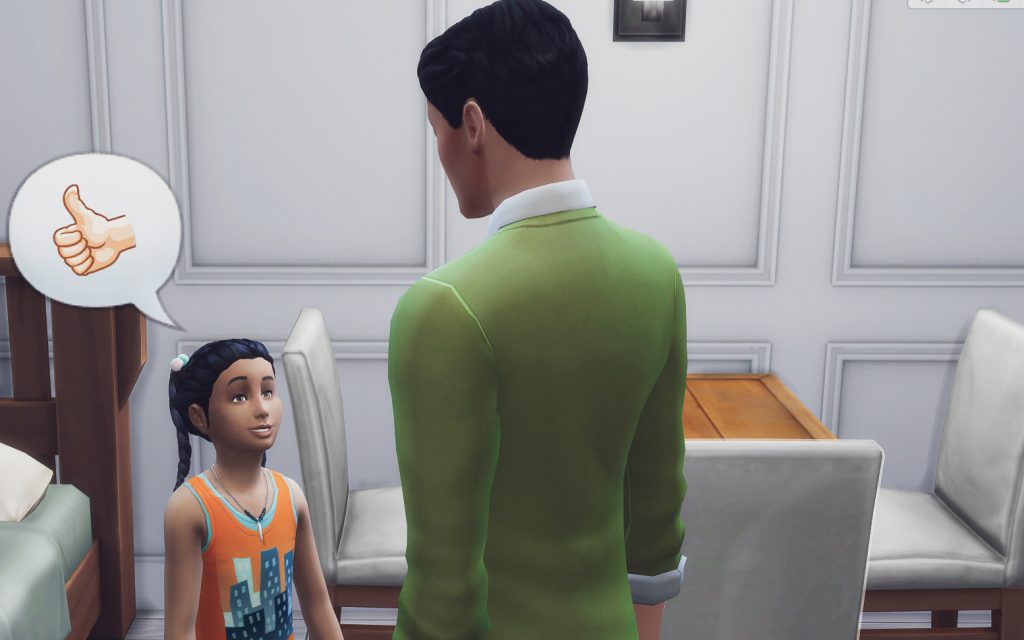 Little Rex Fier also got a hug.
Asher's stops also included the descendants of his first son, Asher's great-great grandchildren, teenagers Romeo and Bailee Fier, who appreciated the money.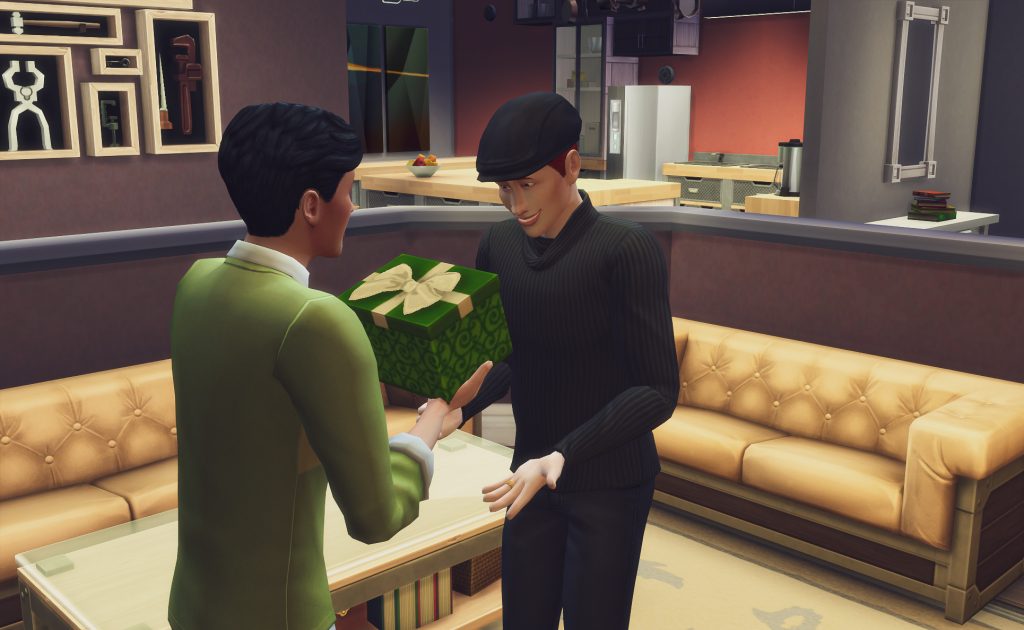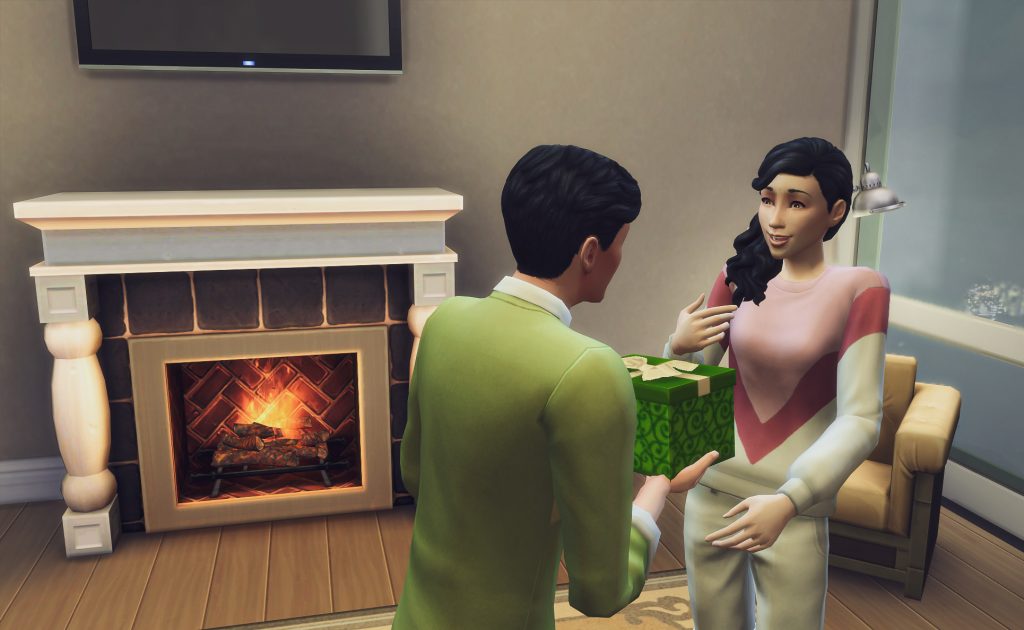 Asher enjoyed giving away money for many reasons not the least of which was that it reminded him and everyone else of how rich he was.
At any rate, his 14th child, Dysis was preparing for her second term finals at university. She didn't want a repeat of last term's grades, so she worked hard on everything. It was stressful and at times she couldn't help but daydream about her lovely boyfriend Rashad, but whenever that happened she'd scold herself and get back on task.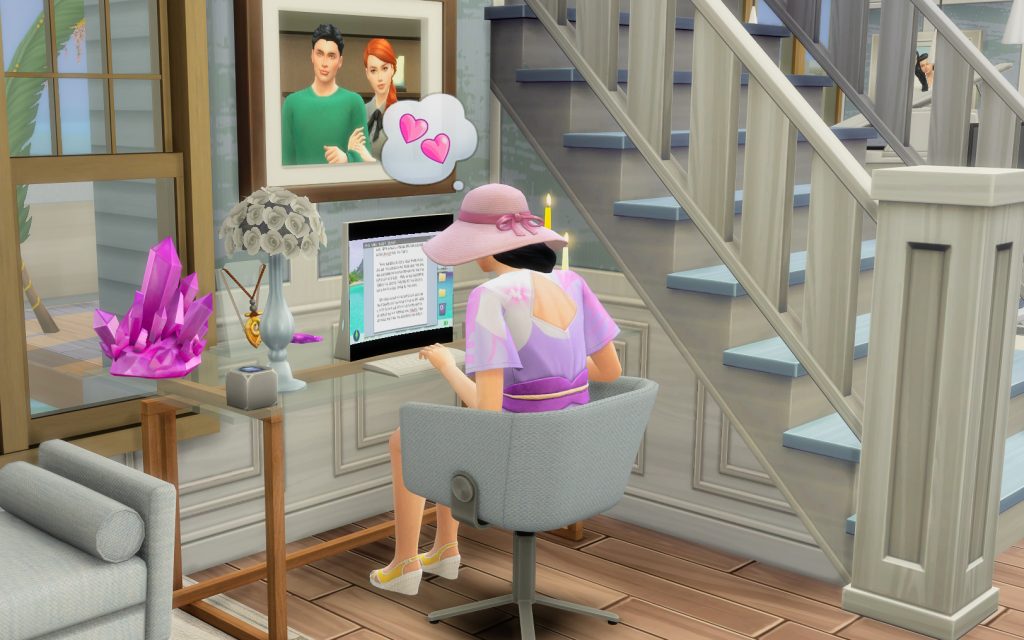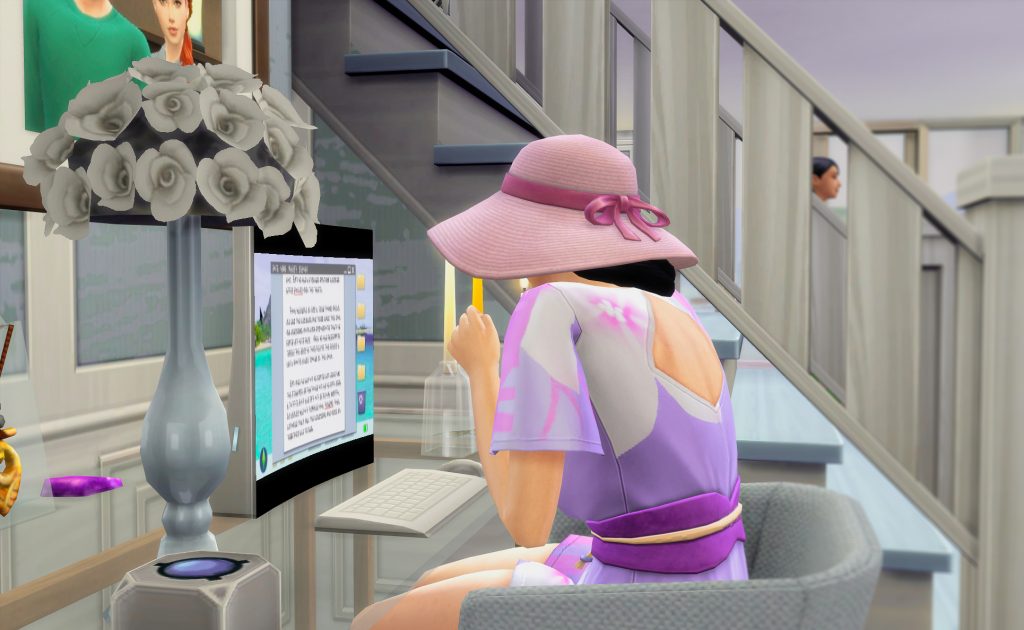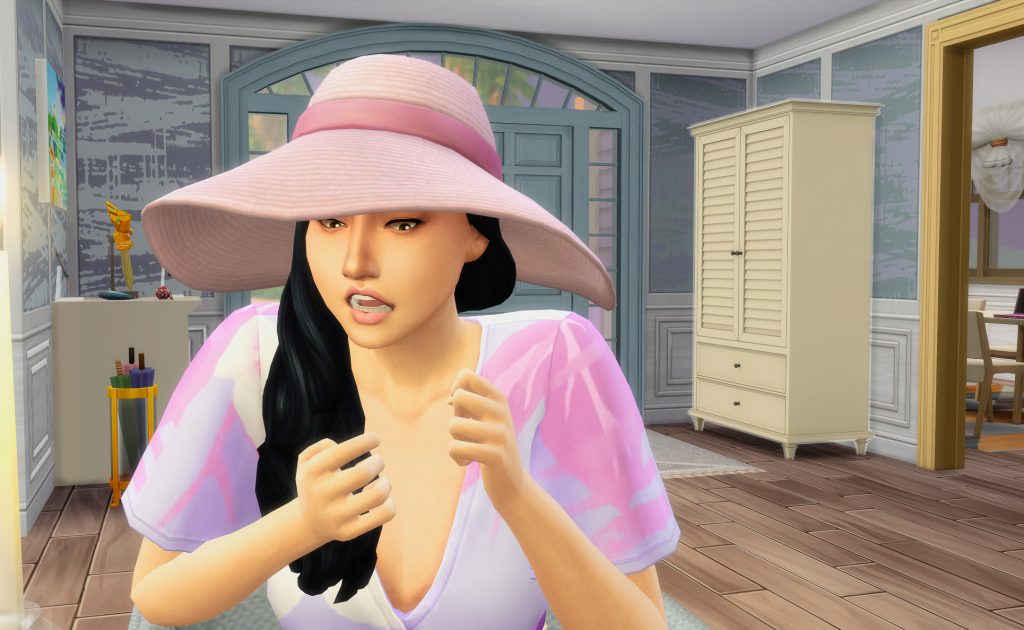 So, after all of the hardwork, did Dysis' GPA improve?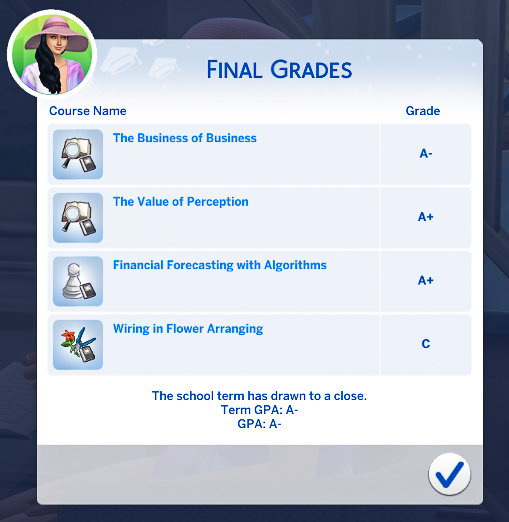 No. It didn't because Dysis struggled with creative endeavors and she enrolled in a flower arranging elective … She got a C in flower arranging.
Oh well. Whatever. She wasn't that bothered. She had high standards, but unlike her sister Deli, to Dysis, an A-, A, and A+ were all the pretty much same. Her overall GPA was an A of sorts, which wasn't bad at all, and she enjoyed learning how to arrange flowers even if she wasn't good at it.