It was time for change. After raising two generations of children in Sunali, the Fiers were returning to San Myshuno. The youngest Fiers, who were no longer all teenagers, would soon be graduating from college, and moving out and on with their lives. But, before separating, the family wanted to spend a bit more time together in the city.
Asher's 13th child, Delmarya Fier (Deli), wasn't the oldest of his children still living at home, but overachiever that she was, she would be the first to graduate. Would she also be the first to move out? No, not if her father had anything to do with it. His plan was to help her develop skills as a vampire, while she commuted (quite far) to Sulani a few times a week for work.
Deli wasn't sure if her plans would align with his, because maybe what she really wanted was to become a regular human—but that was a terrifying thought… She was almost ready? willing? to try becoming a "master" vampire first. Everyone knew that Deli loved the sun as she sometimes went to extreme lengths to bask in it, but, as a vampire, she also loved being out when the moon was at its highest point and the world was asleep. So much of her youth had been spent enjoying the tranquility of Sulani's beaches at night. While being human meant being able to fully enjoy the sun, it also probably meant giving up her peaceful and productive nights. Regardless, she promised herself that she'd make some sort of change after she graduated and she'd be graduating soon.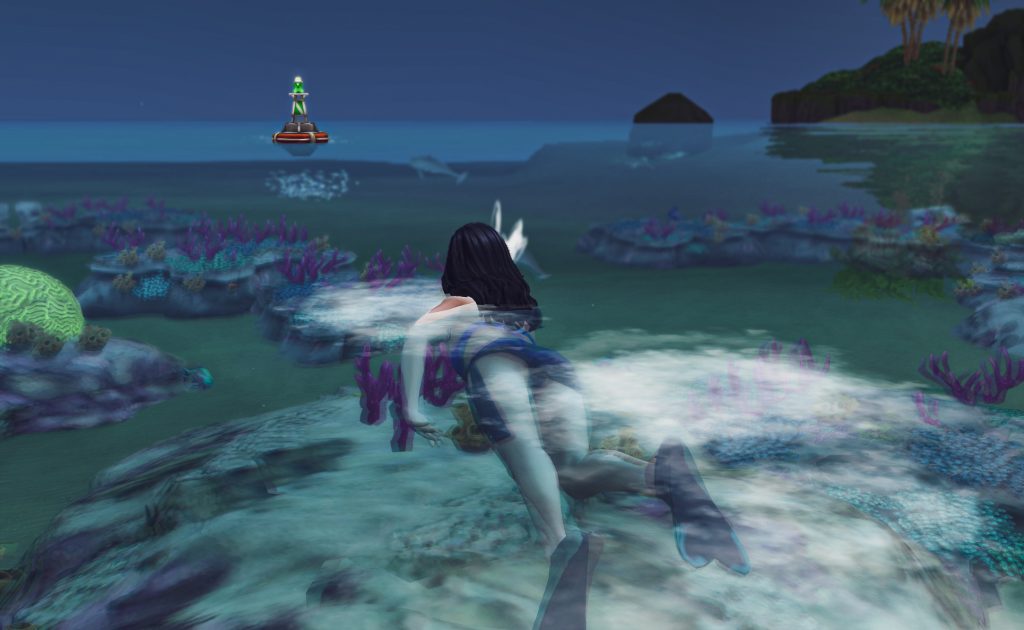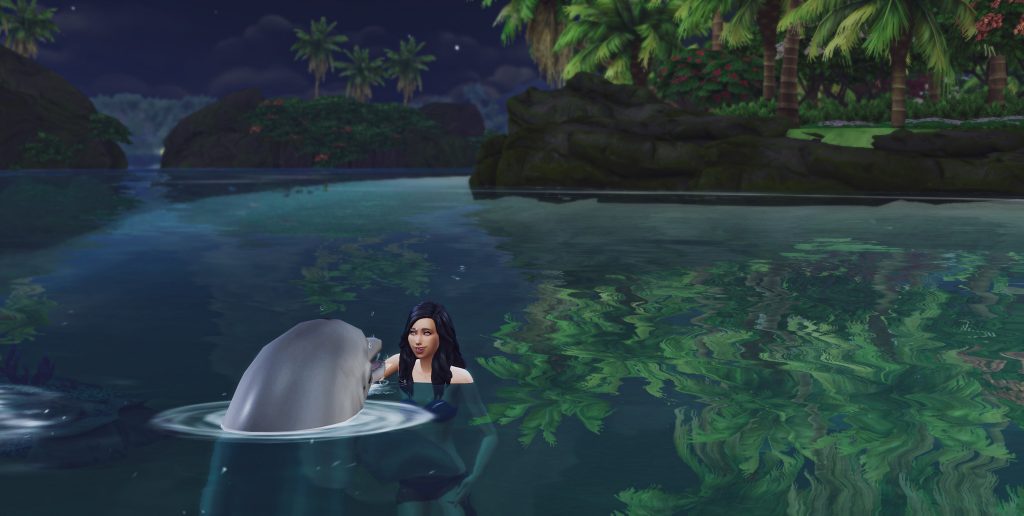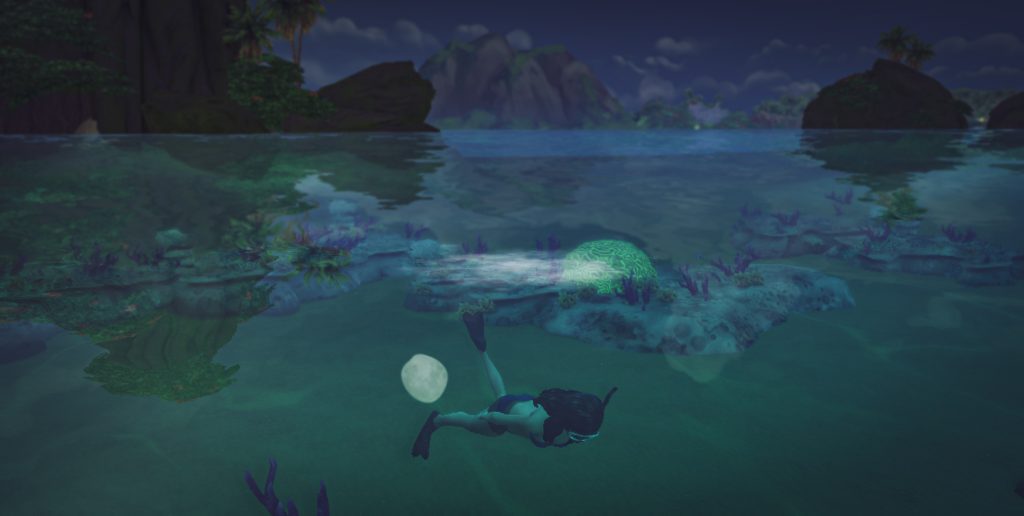 At any rate, the Fiers said goodbye to their home in Sulani (for now at least), but they didn't pack everything in case they wished to return.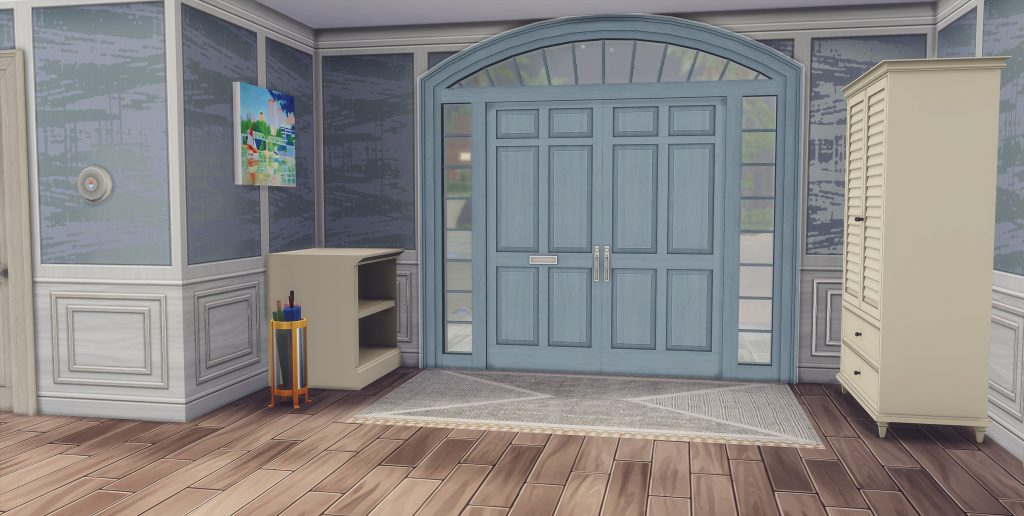 Many parents look forward to downsizing as their children prepare to move out, but of course not Asher. Asher wanted a home so large and palatial that he had to get a special zoning permit mod from the city for his residence because apparently people aren't supposed to build homes on this lot.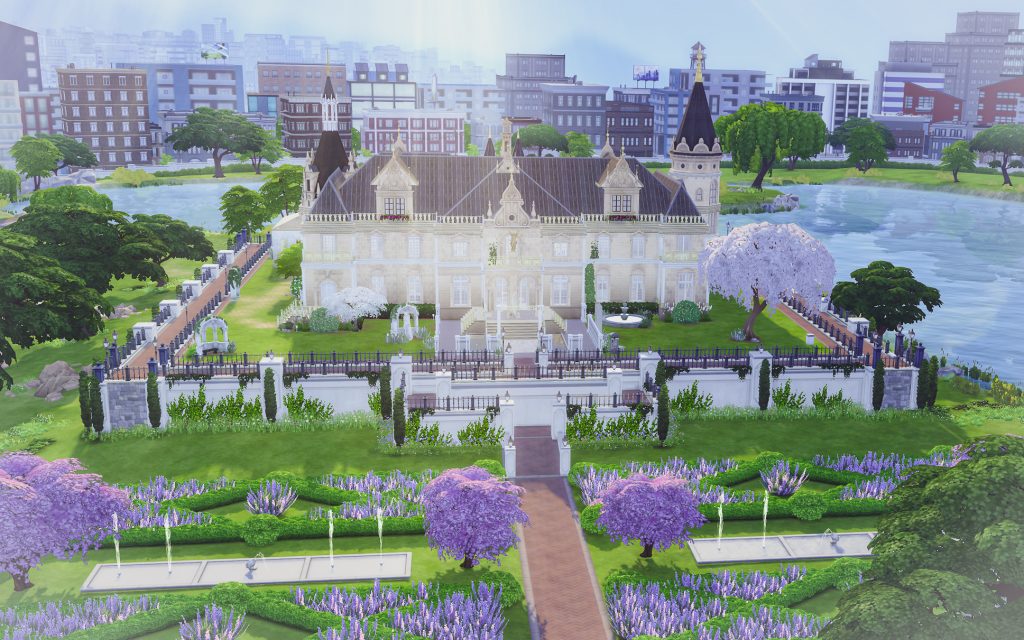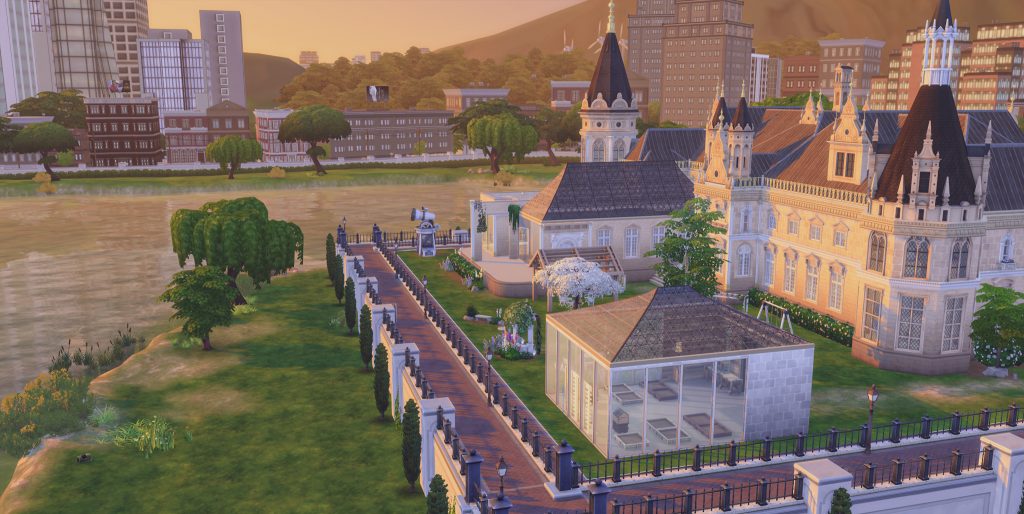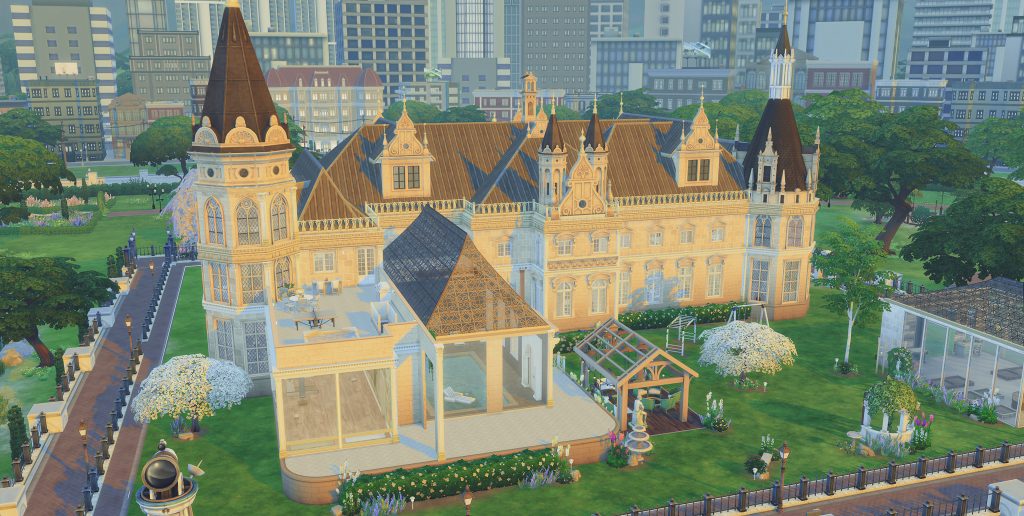 It wasn't completely finished, but it was ready to live in. Asher and Adelise figured they'd sort the front garden next spring and continue modeling the inside as needed.
Okay, here we go: house tour! Most rooms, but not all are pictured below.
Entryway.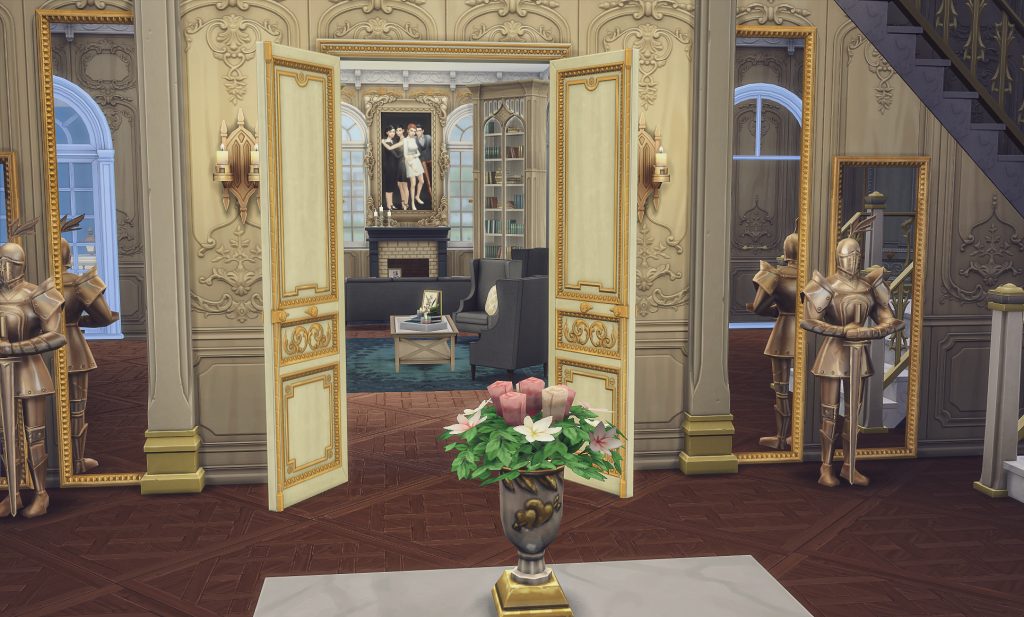 Kitchen.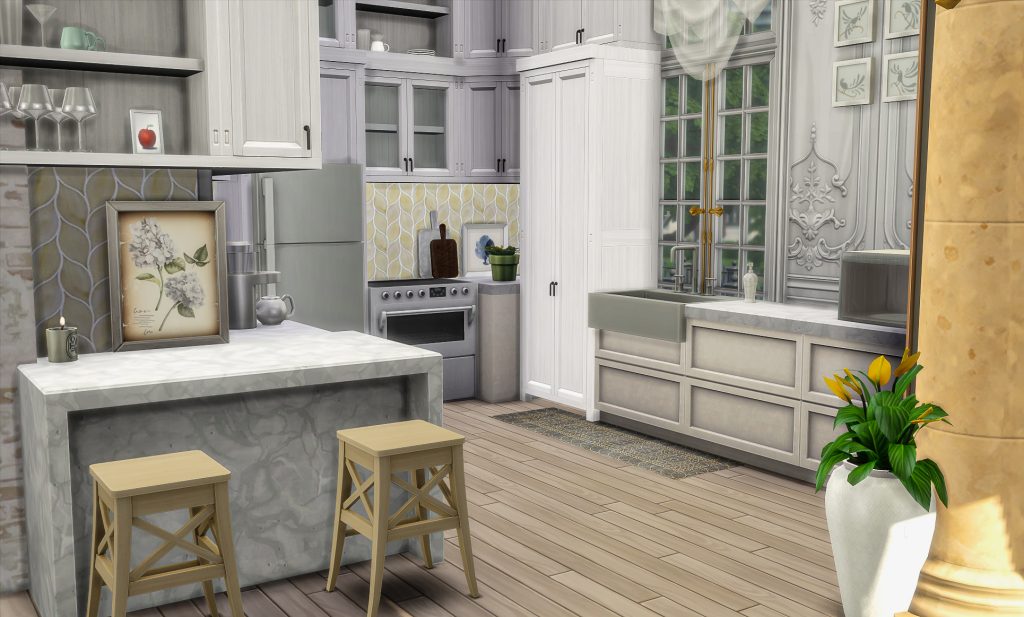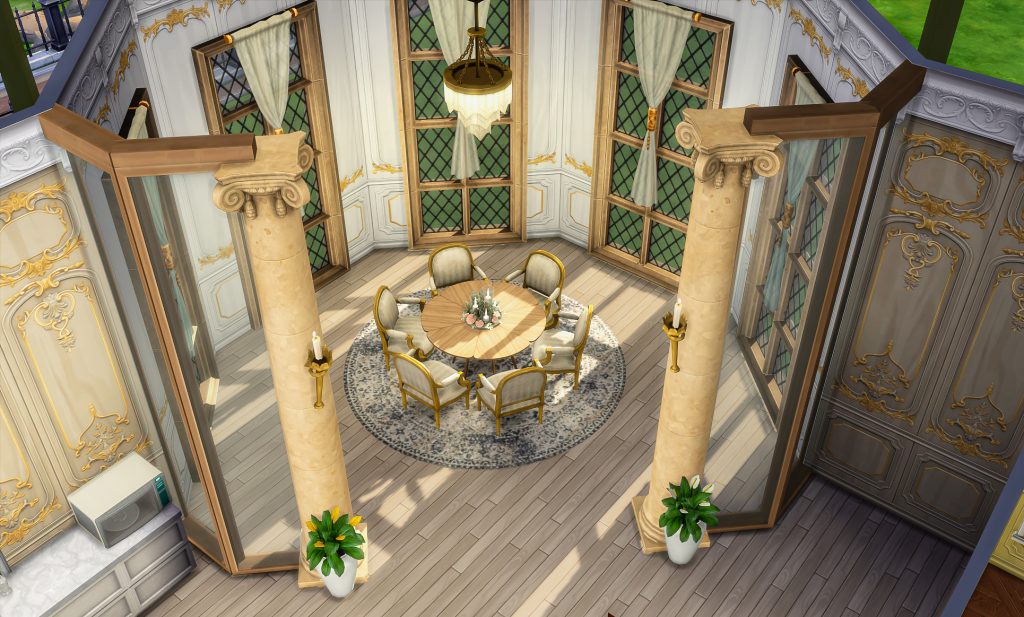 Dining.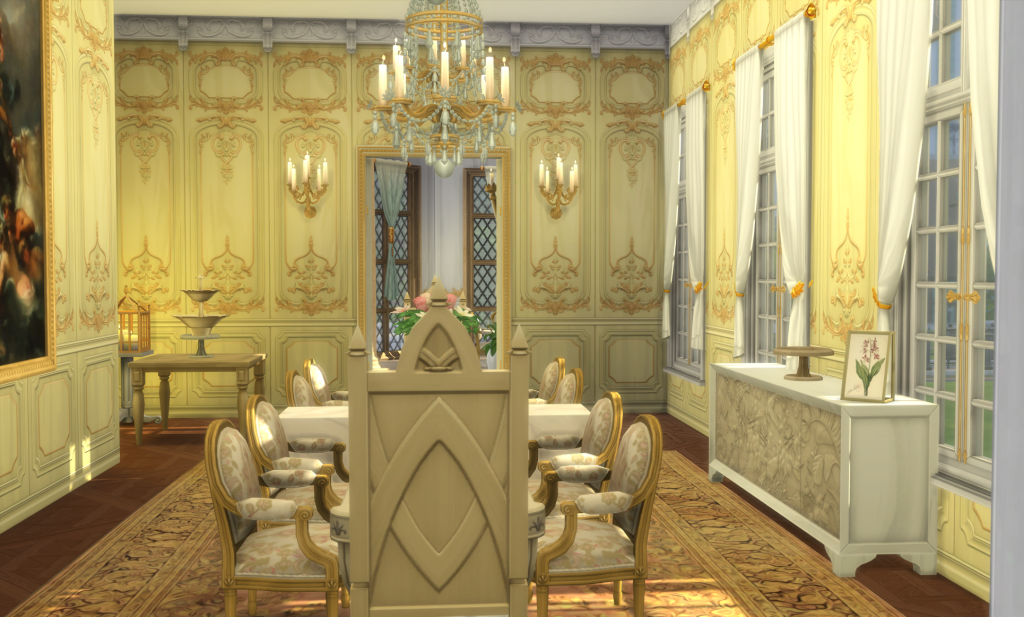 Family room (other family room not pictured).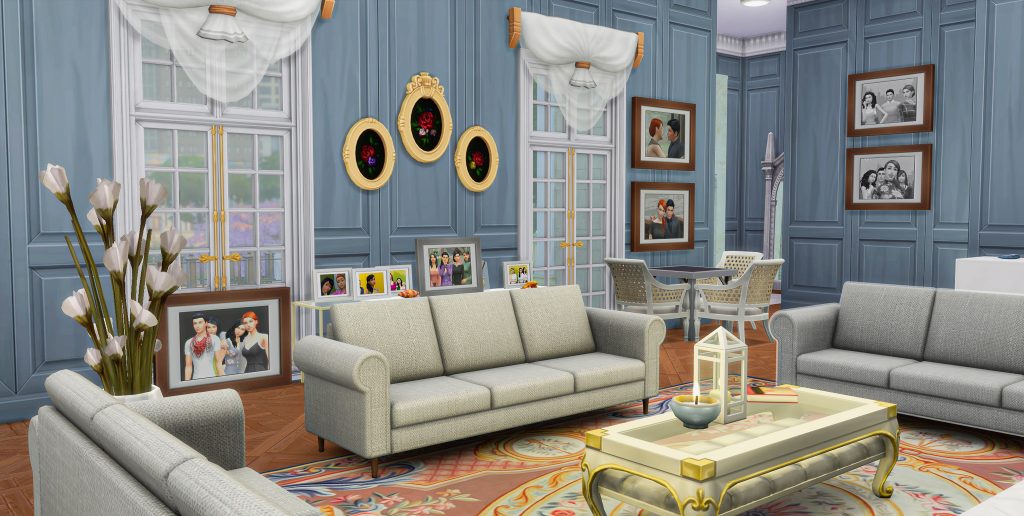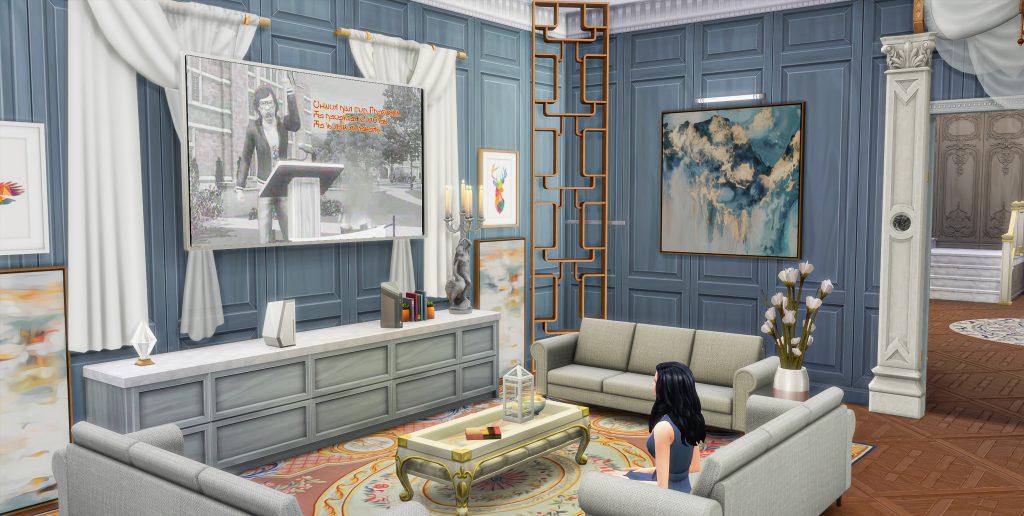 Music room (other art rooms not pictured).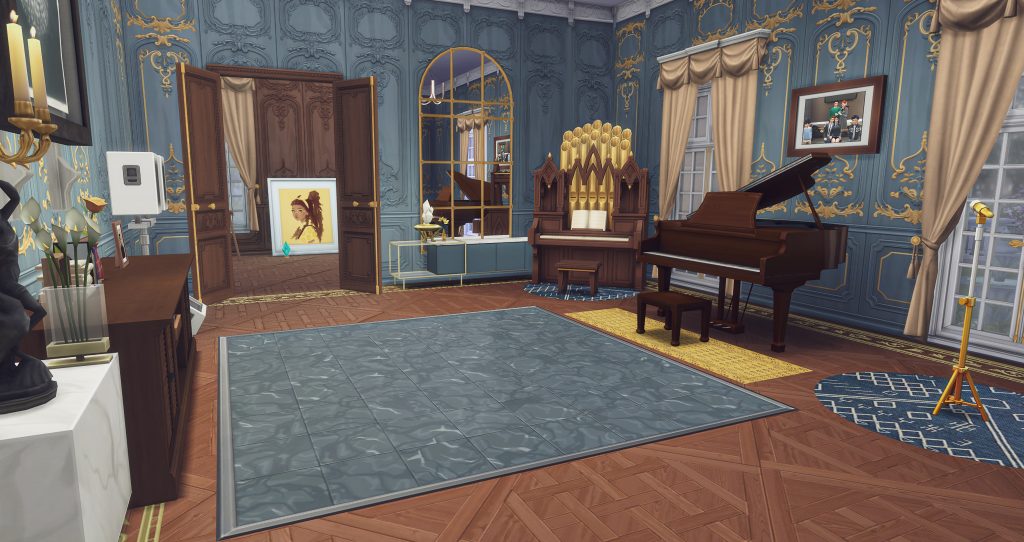 Asher's office.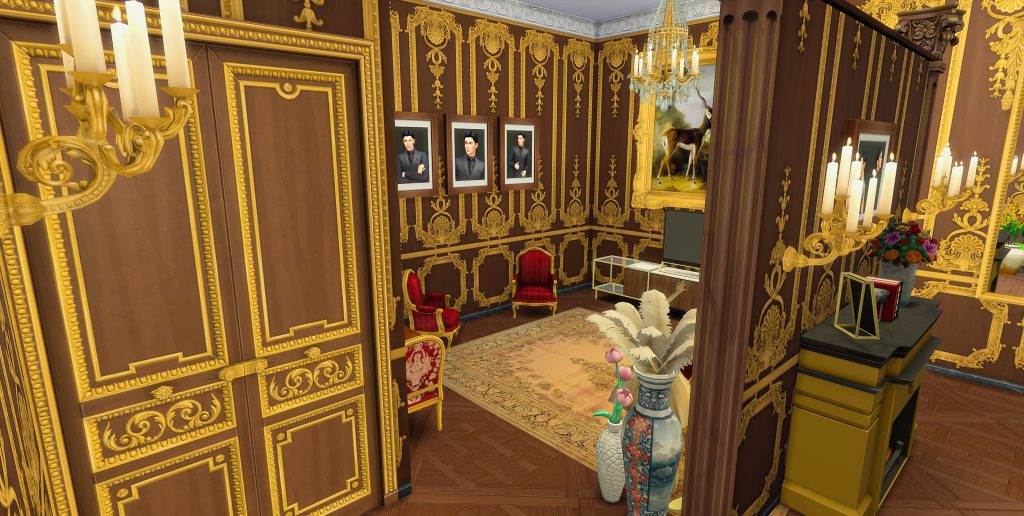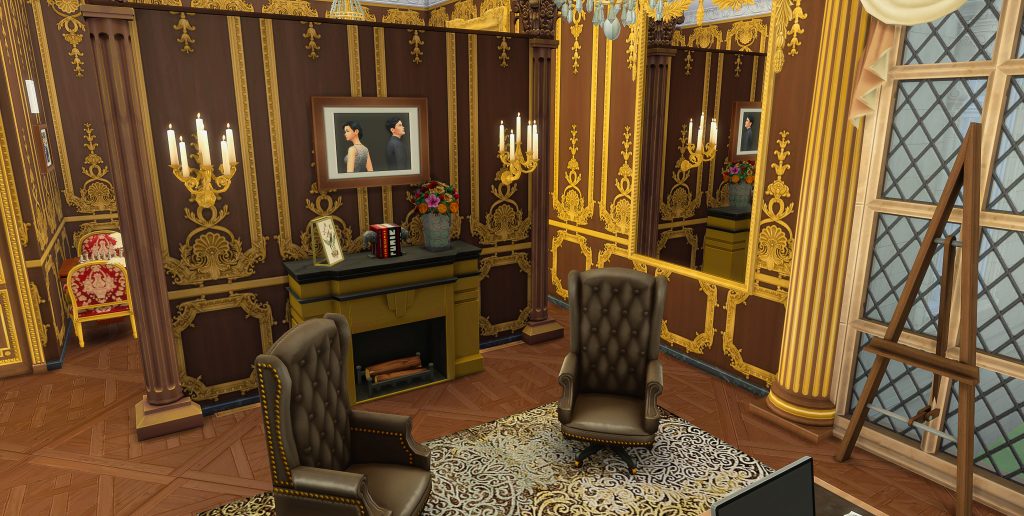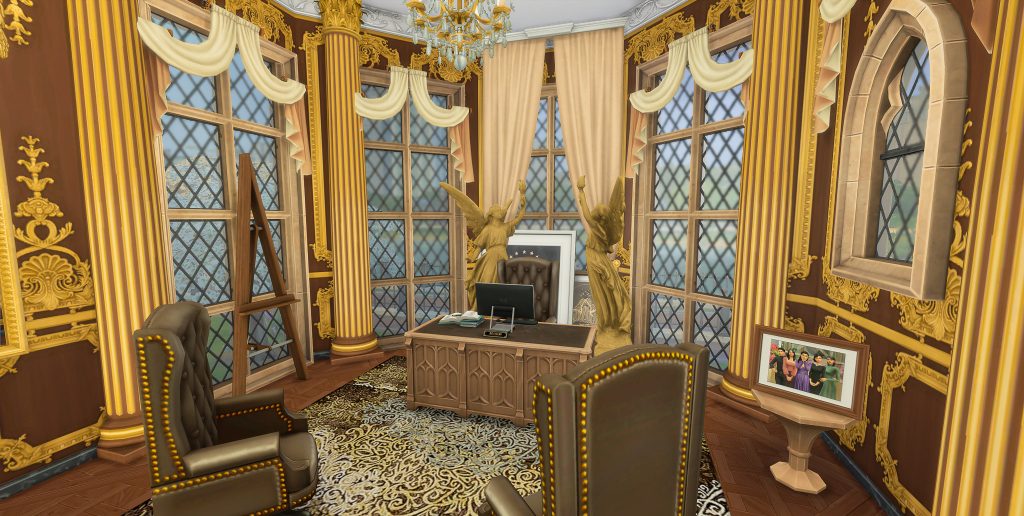 Pool (sauna, etc. not pictured).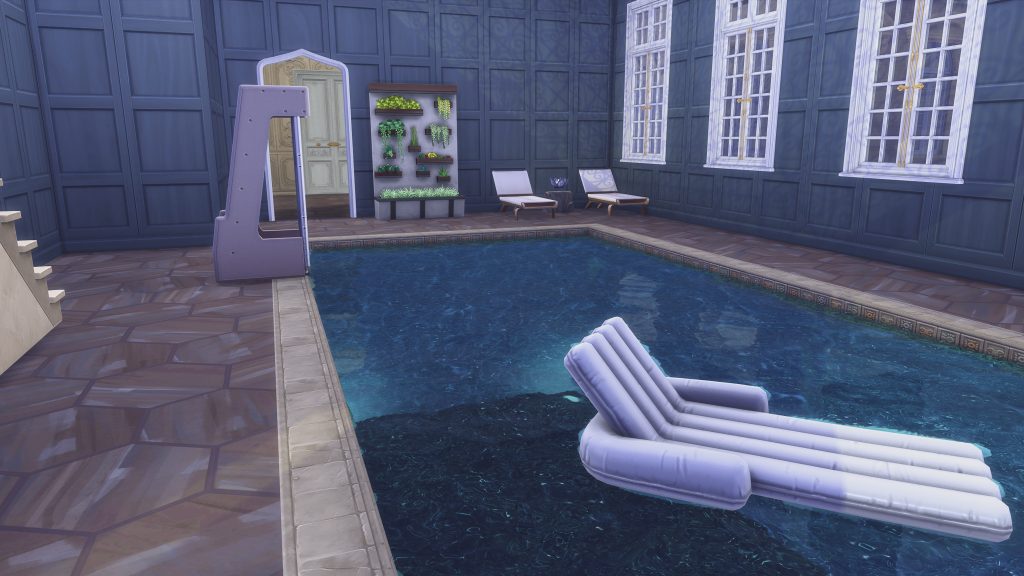 Gym.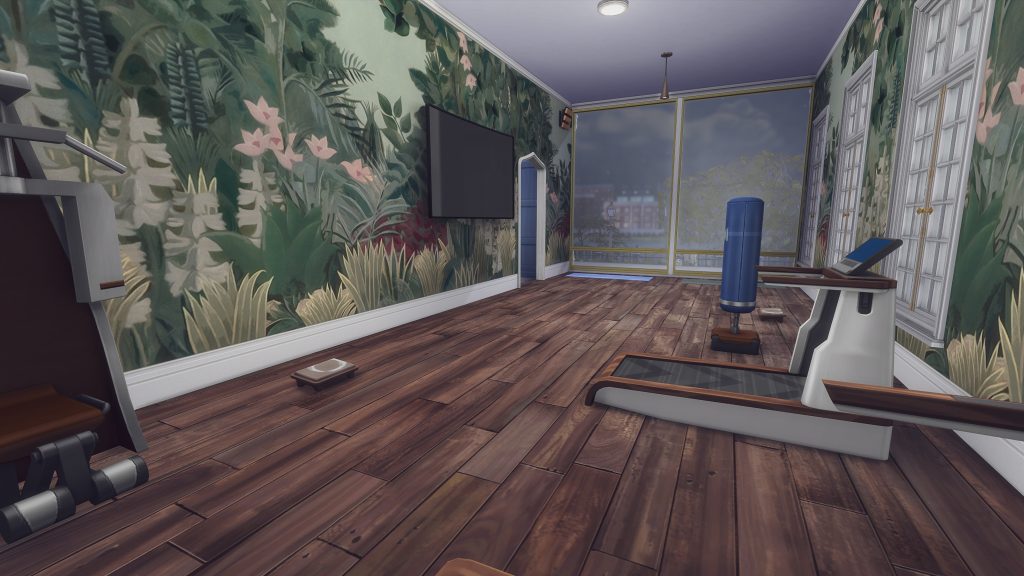 A bathroom (one of several).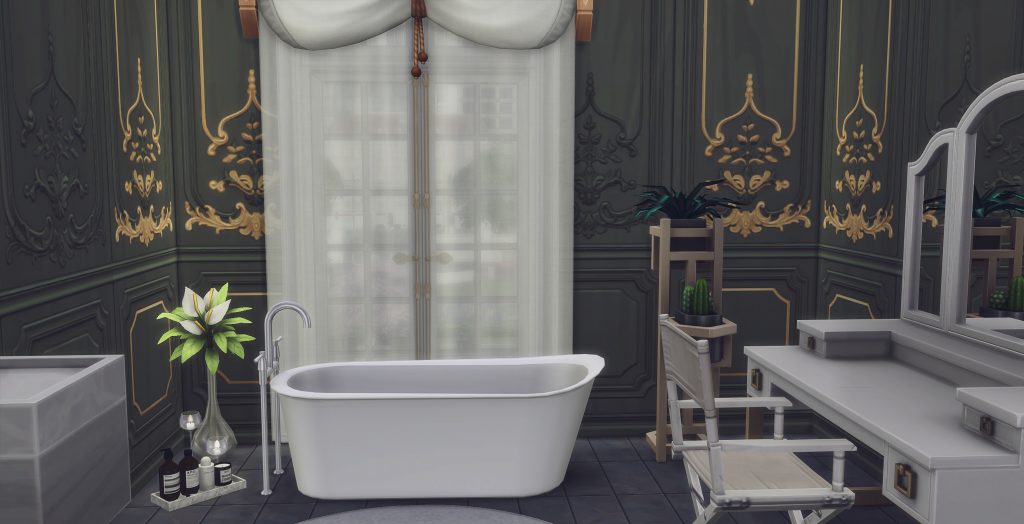 Adelise's room.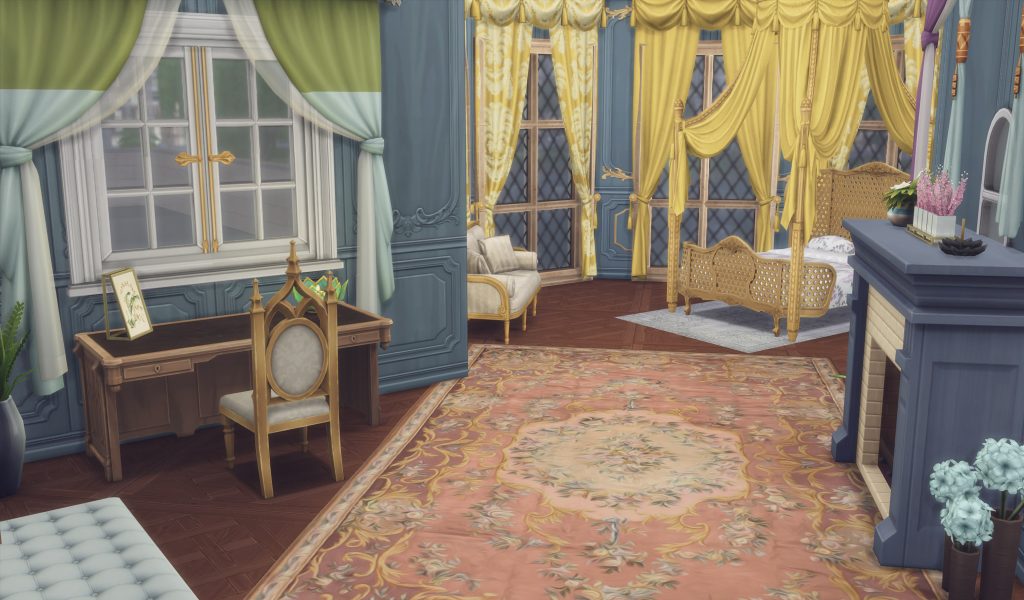 Delmarya's room.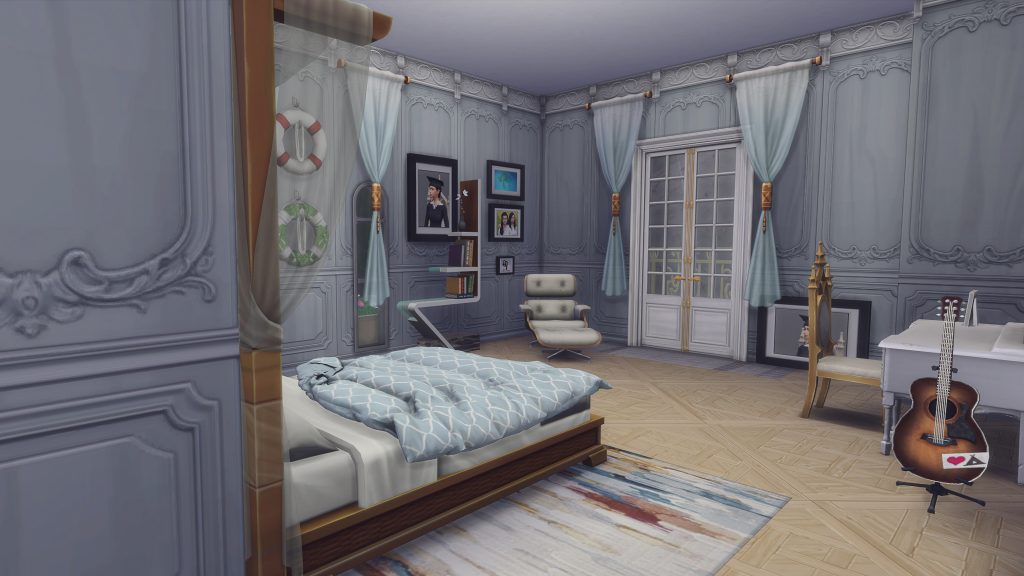 Dawn's room.
Dyna's room.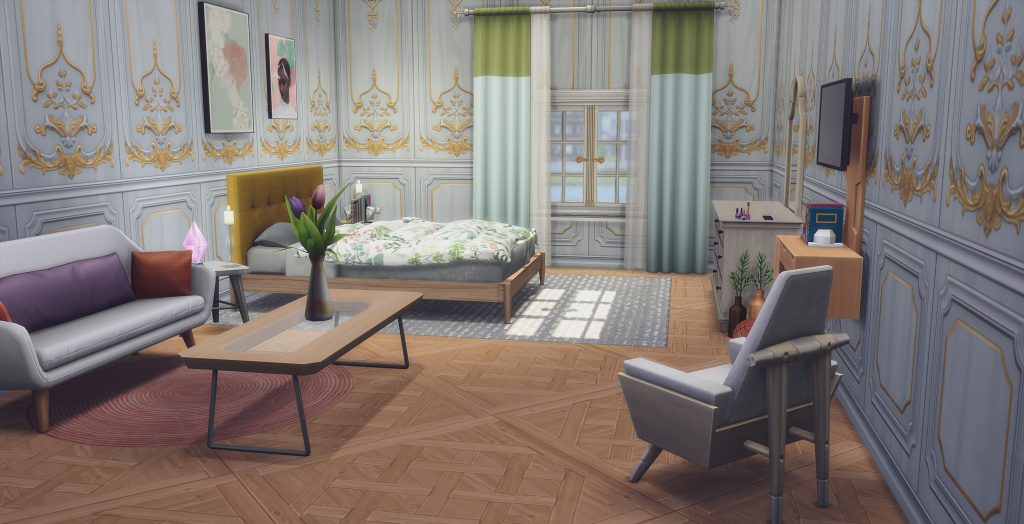 Dysis' room.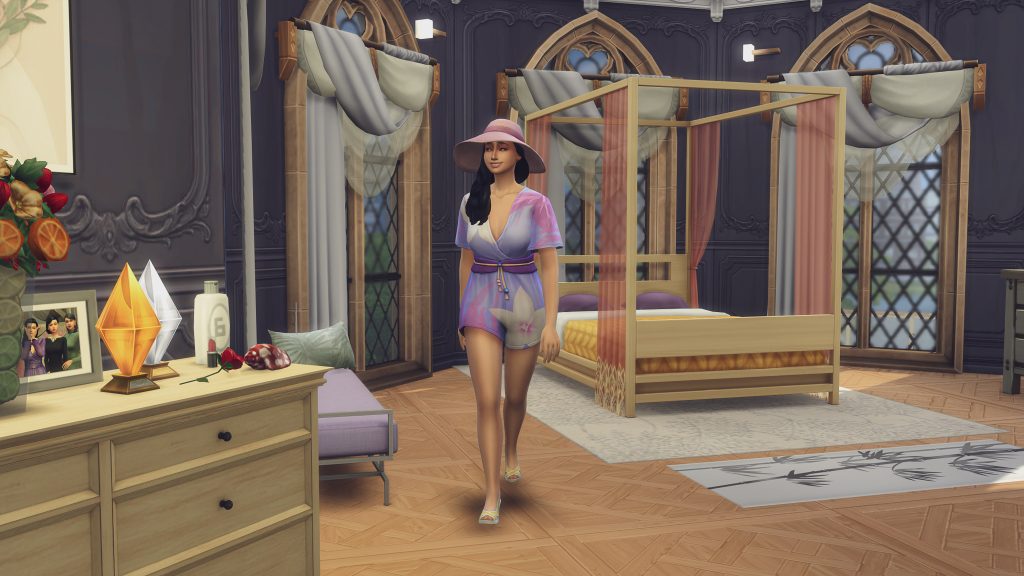 Darius' room.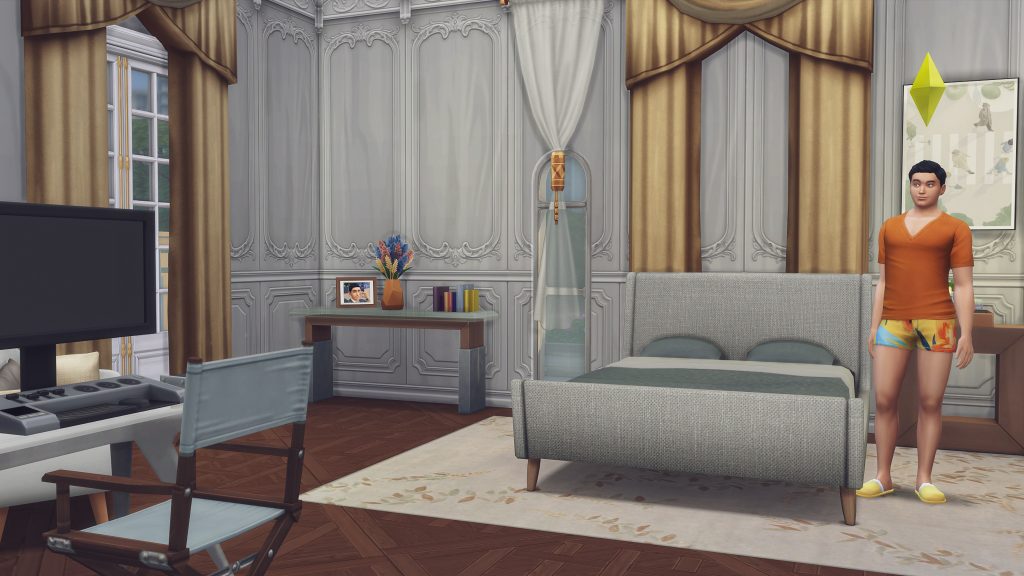 Asher's room.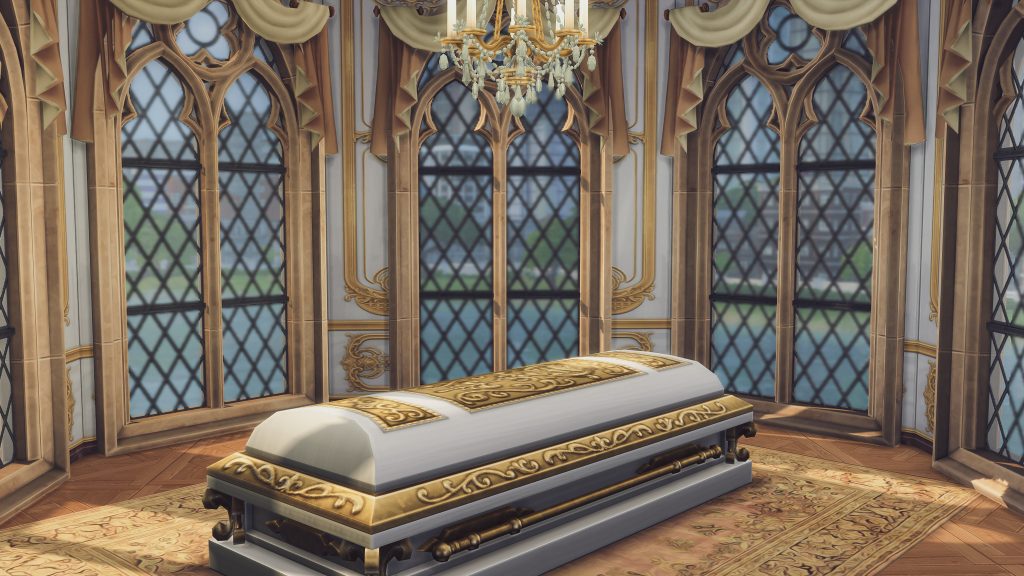 Butler's room.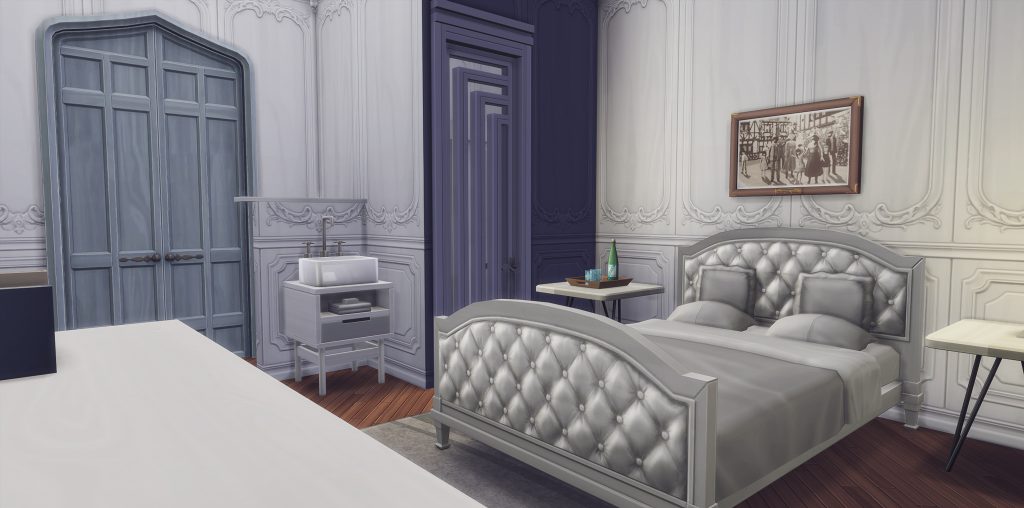 Greenhouse.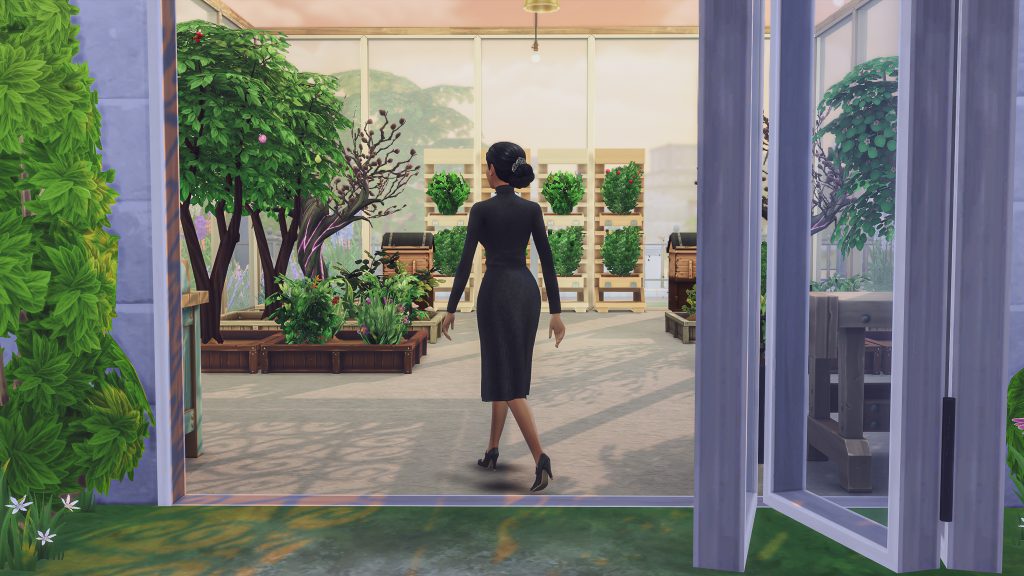 Firepit outside.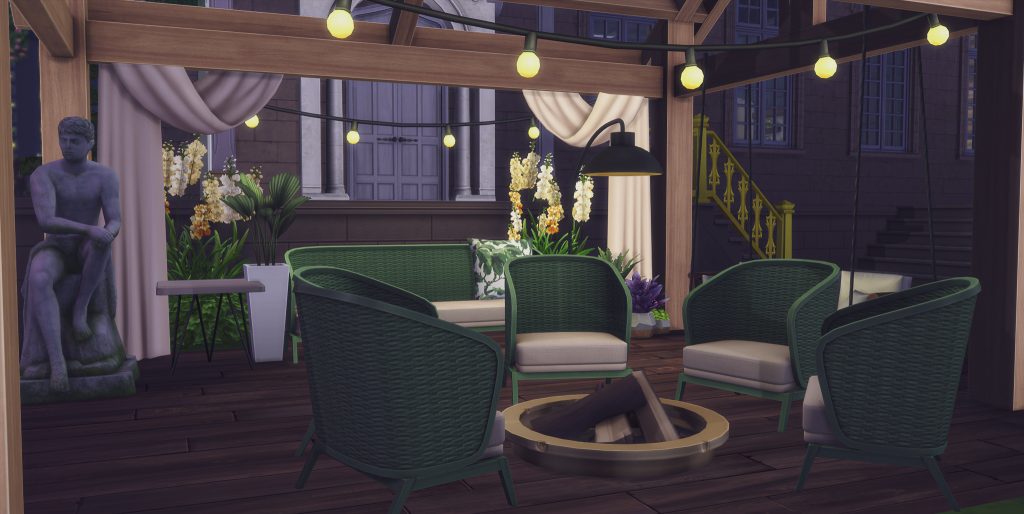 1st floor.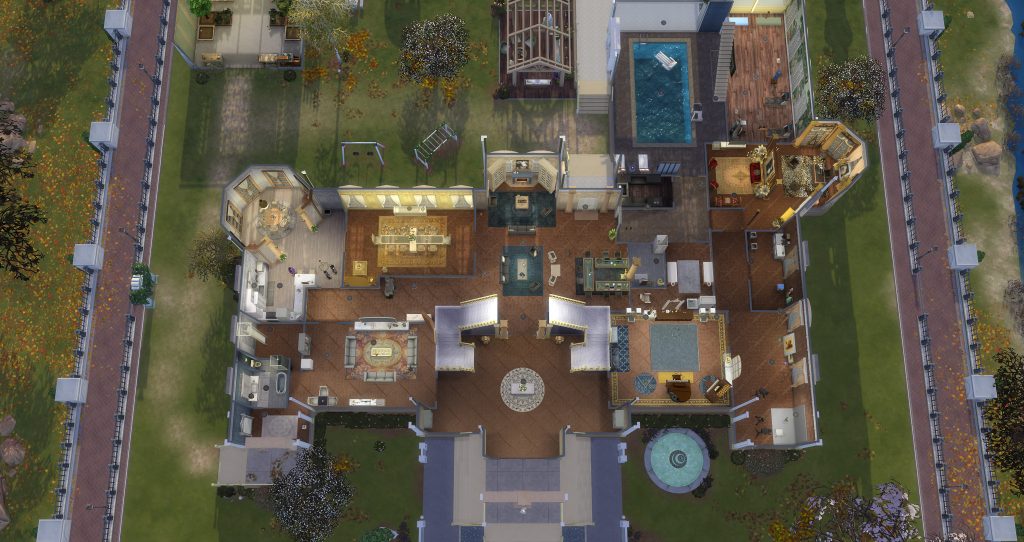 2nd floor.