Note: This post is image-heavy, text-light. Happy holidays!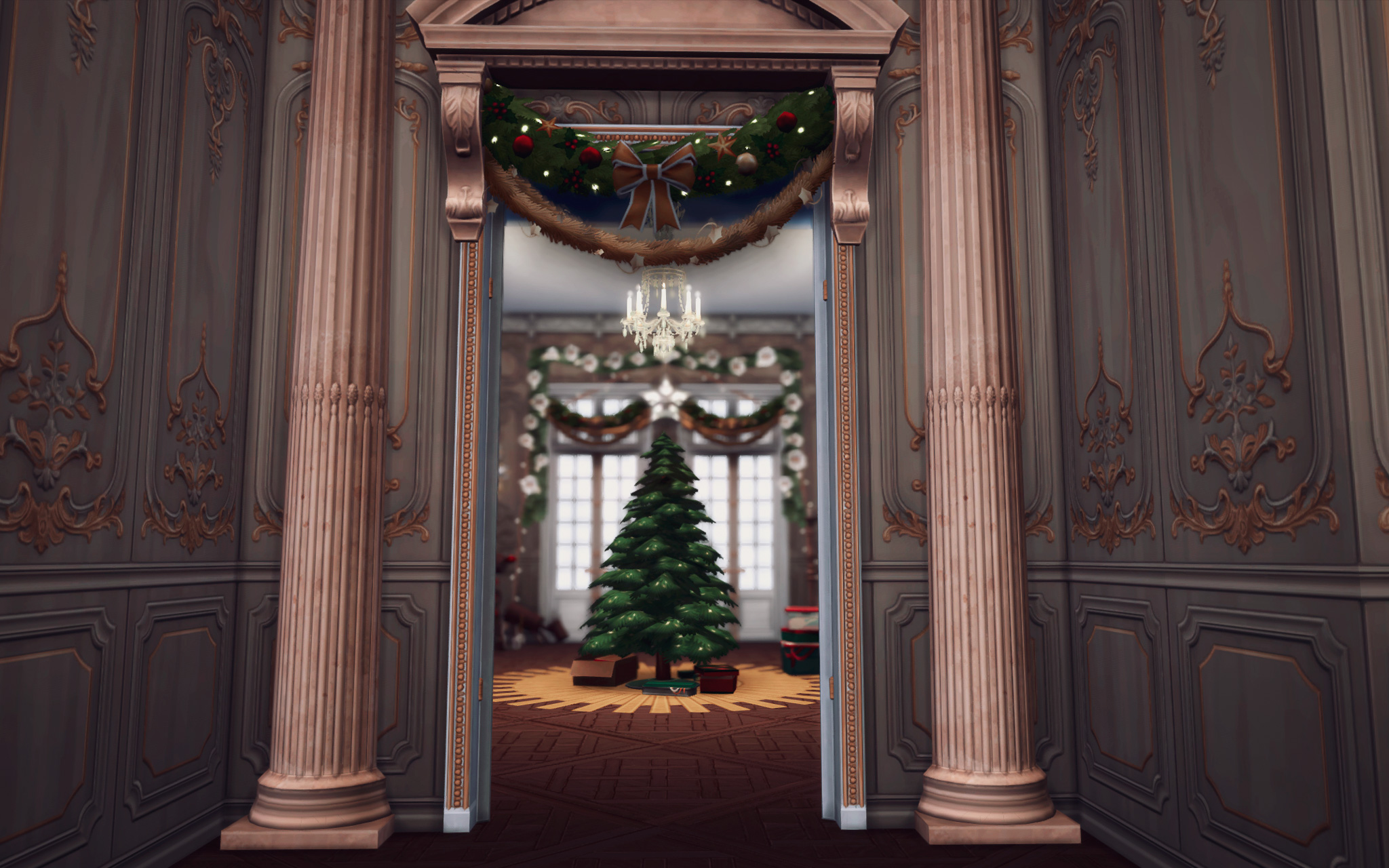 ---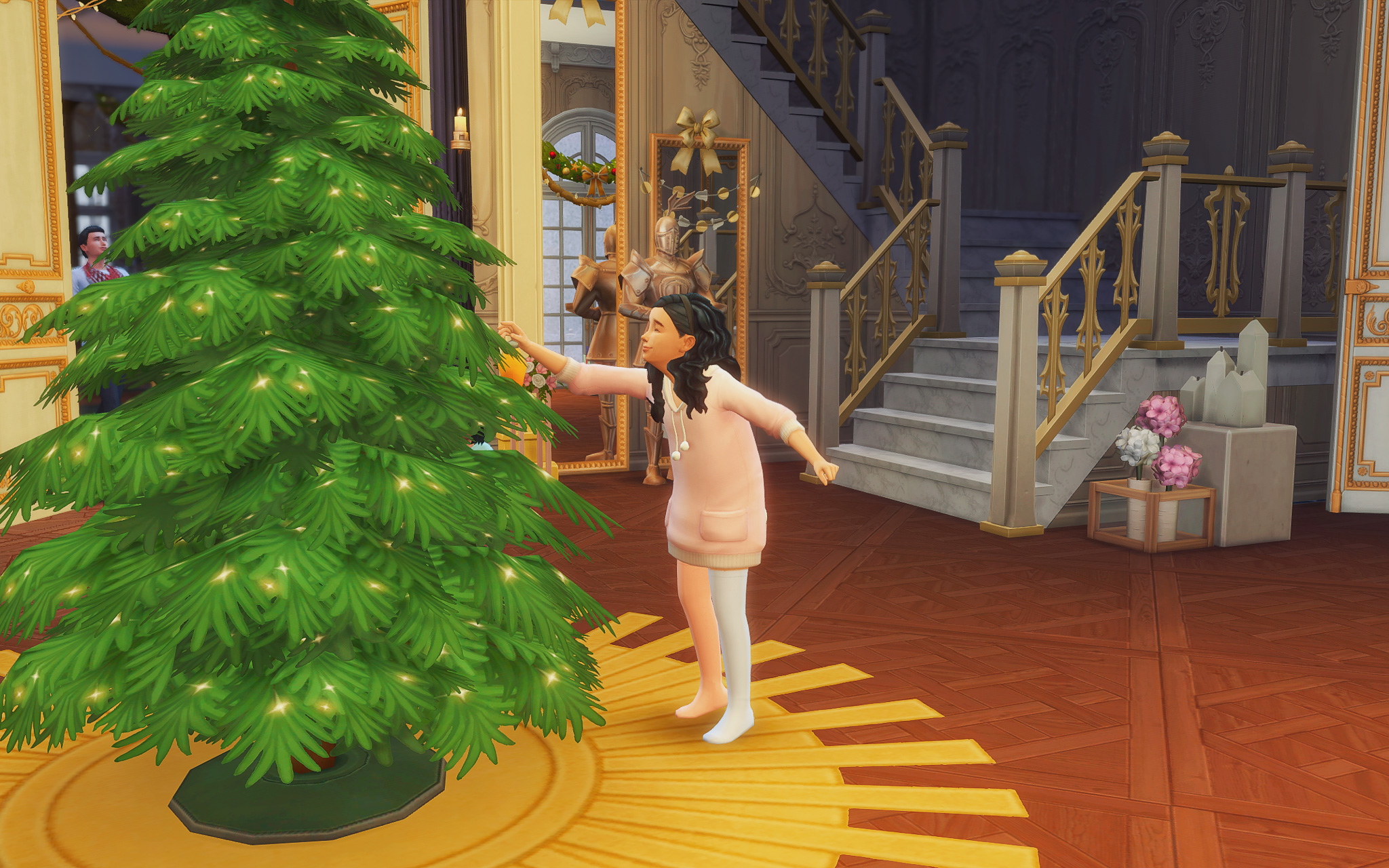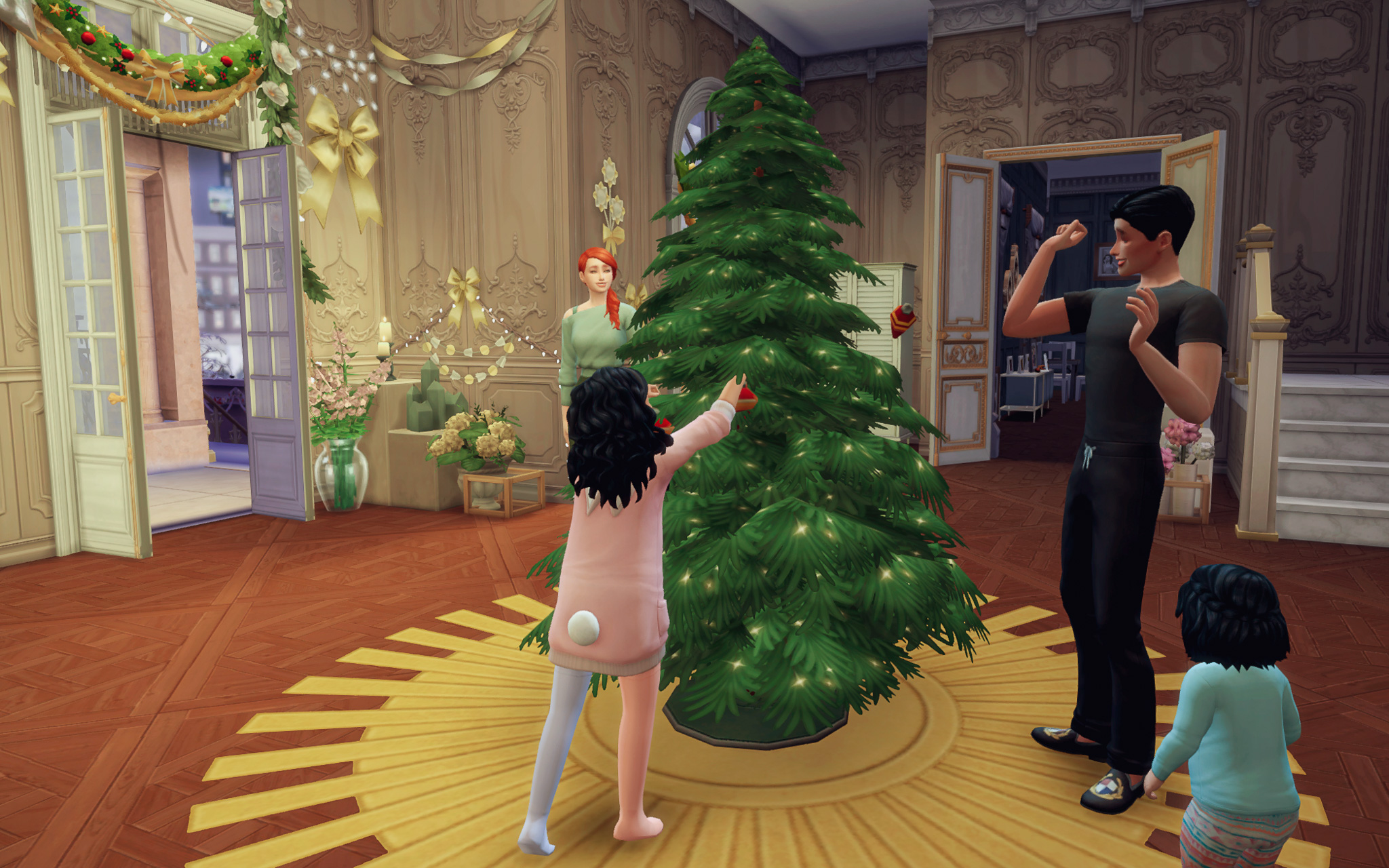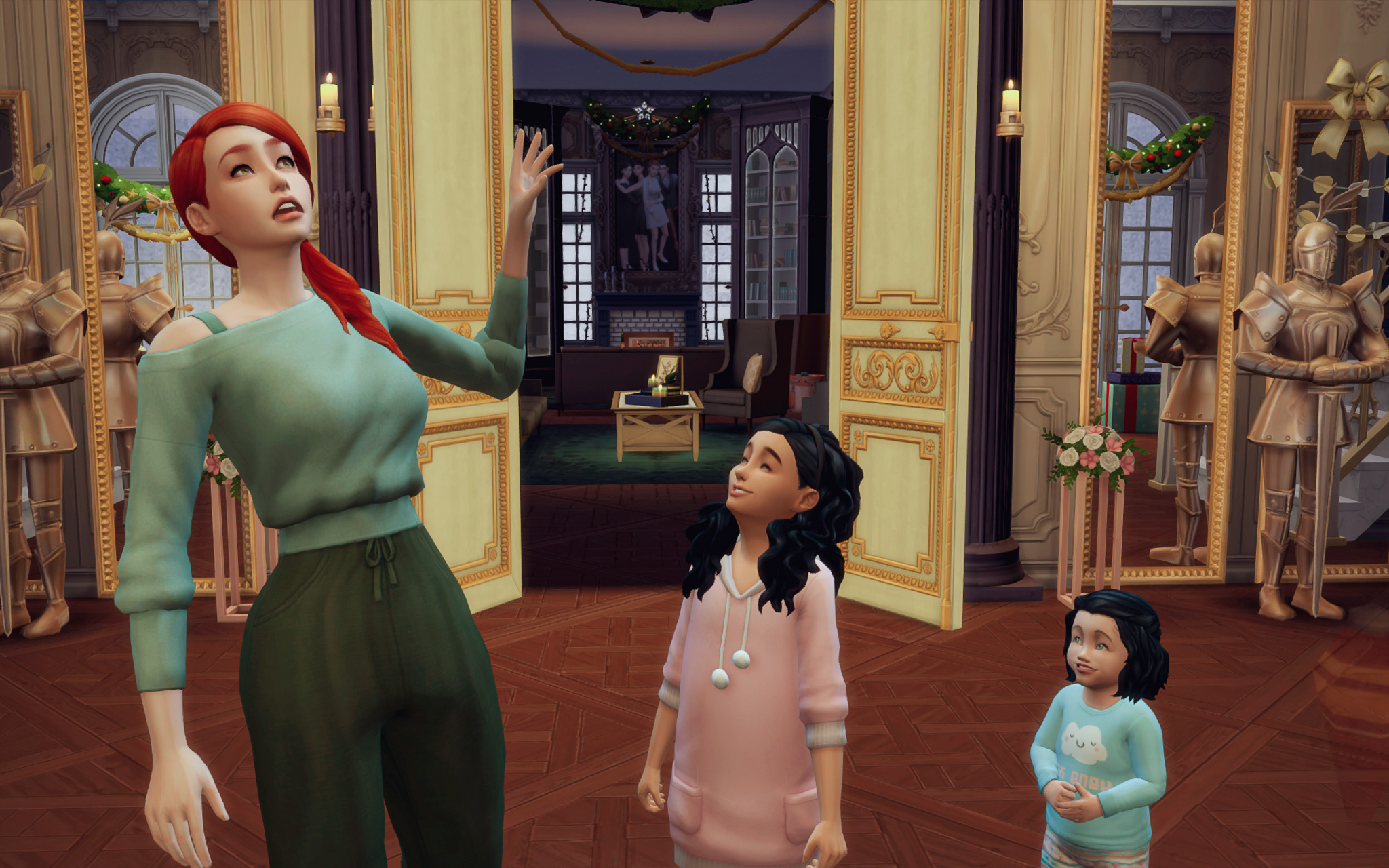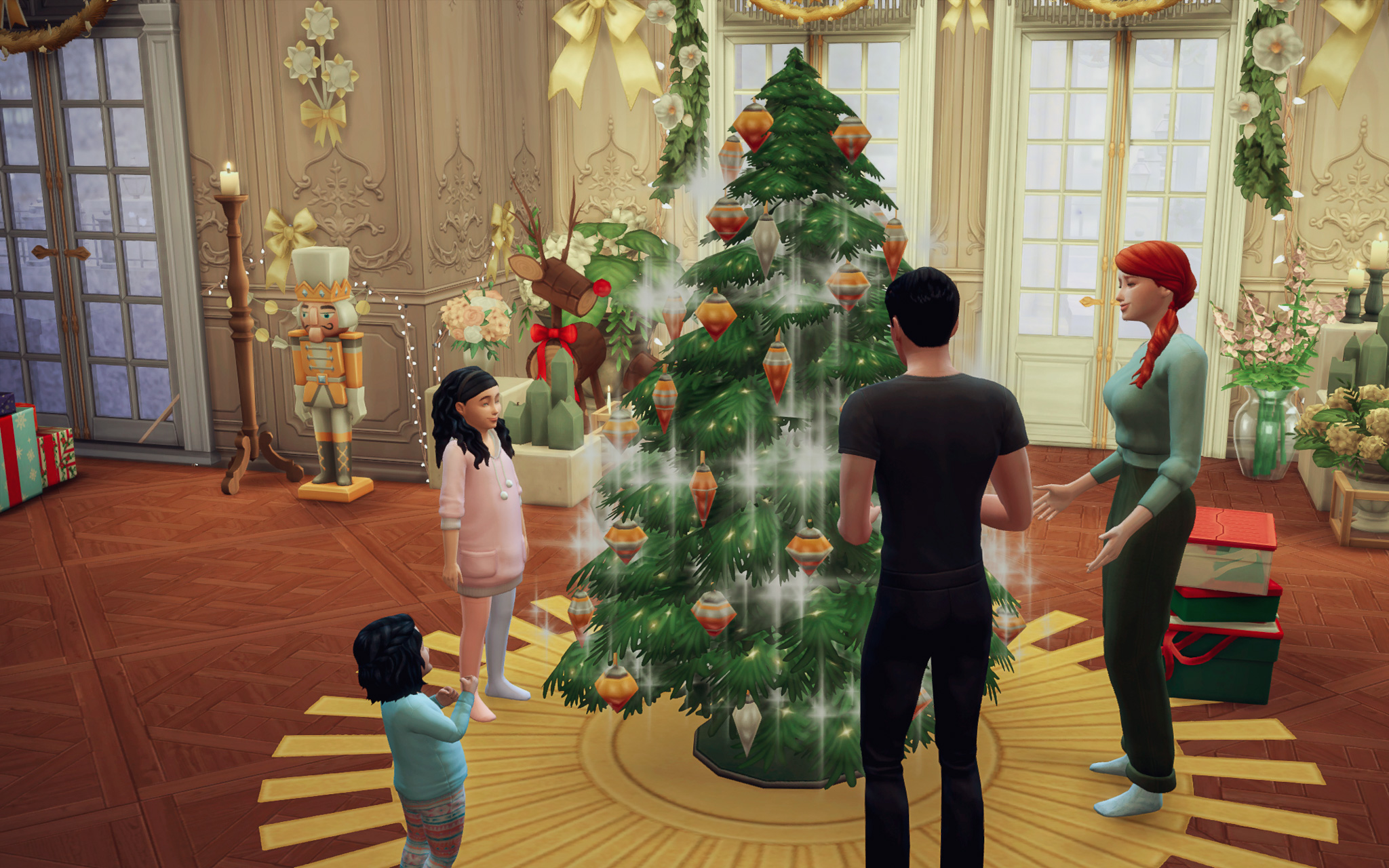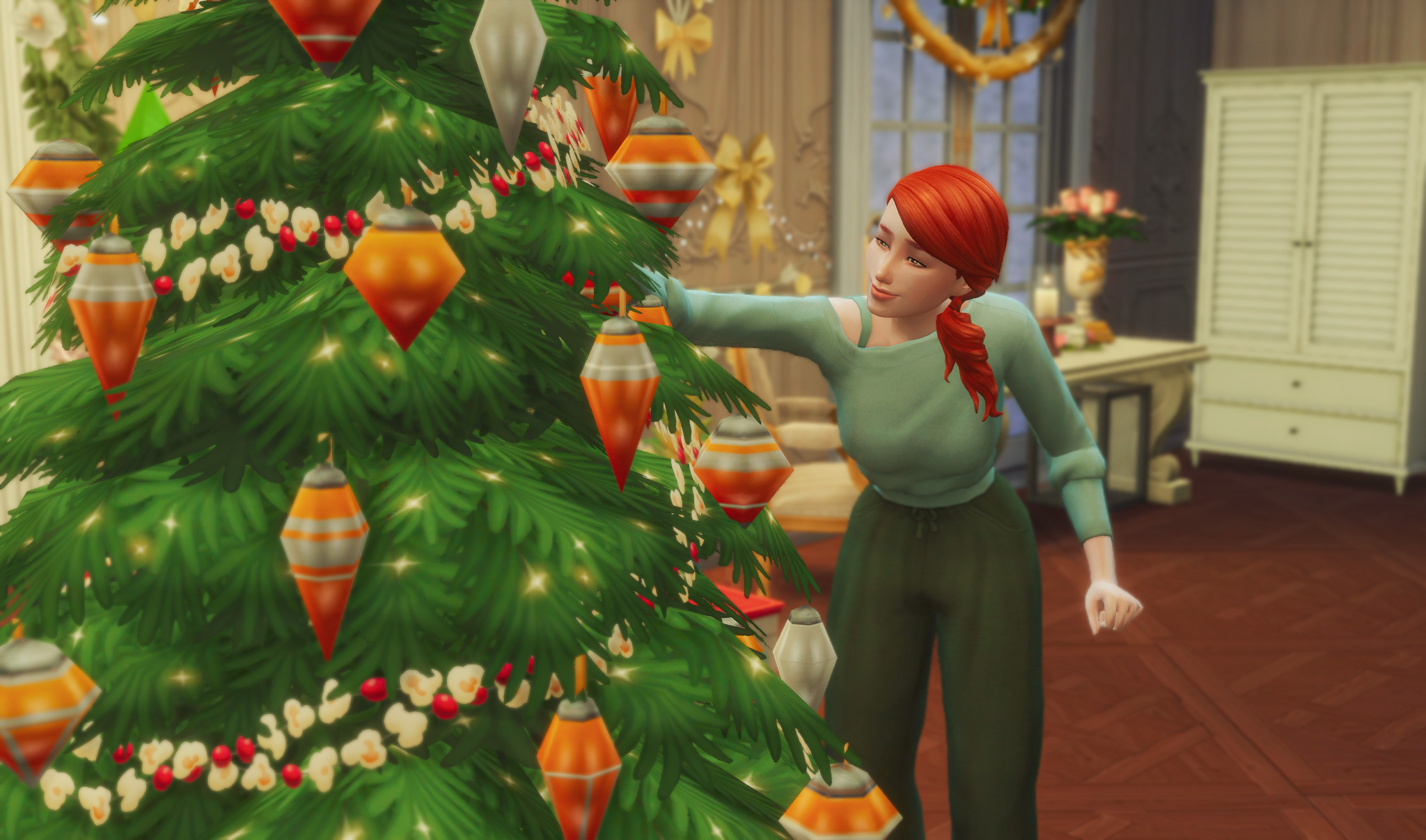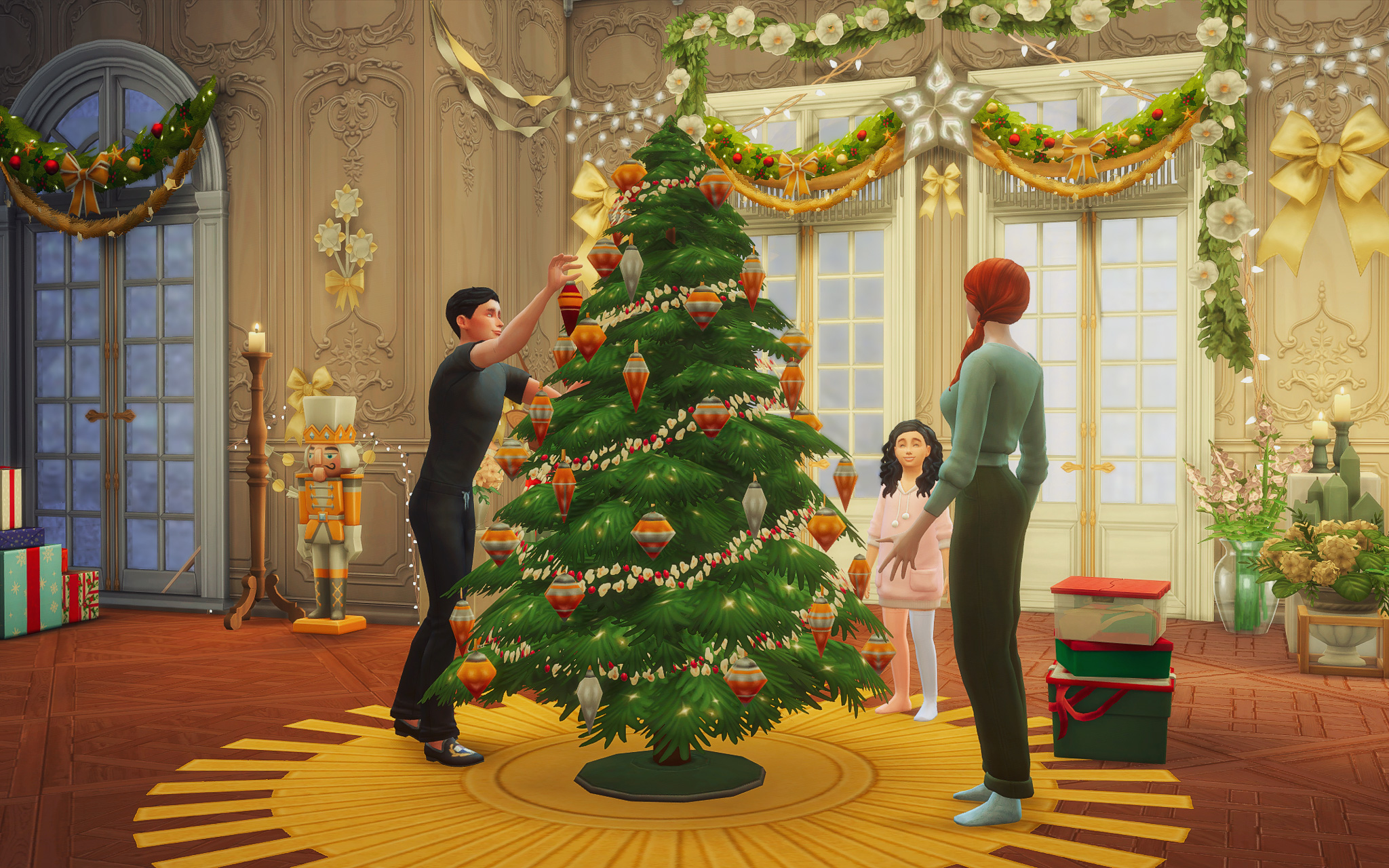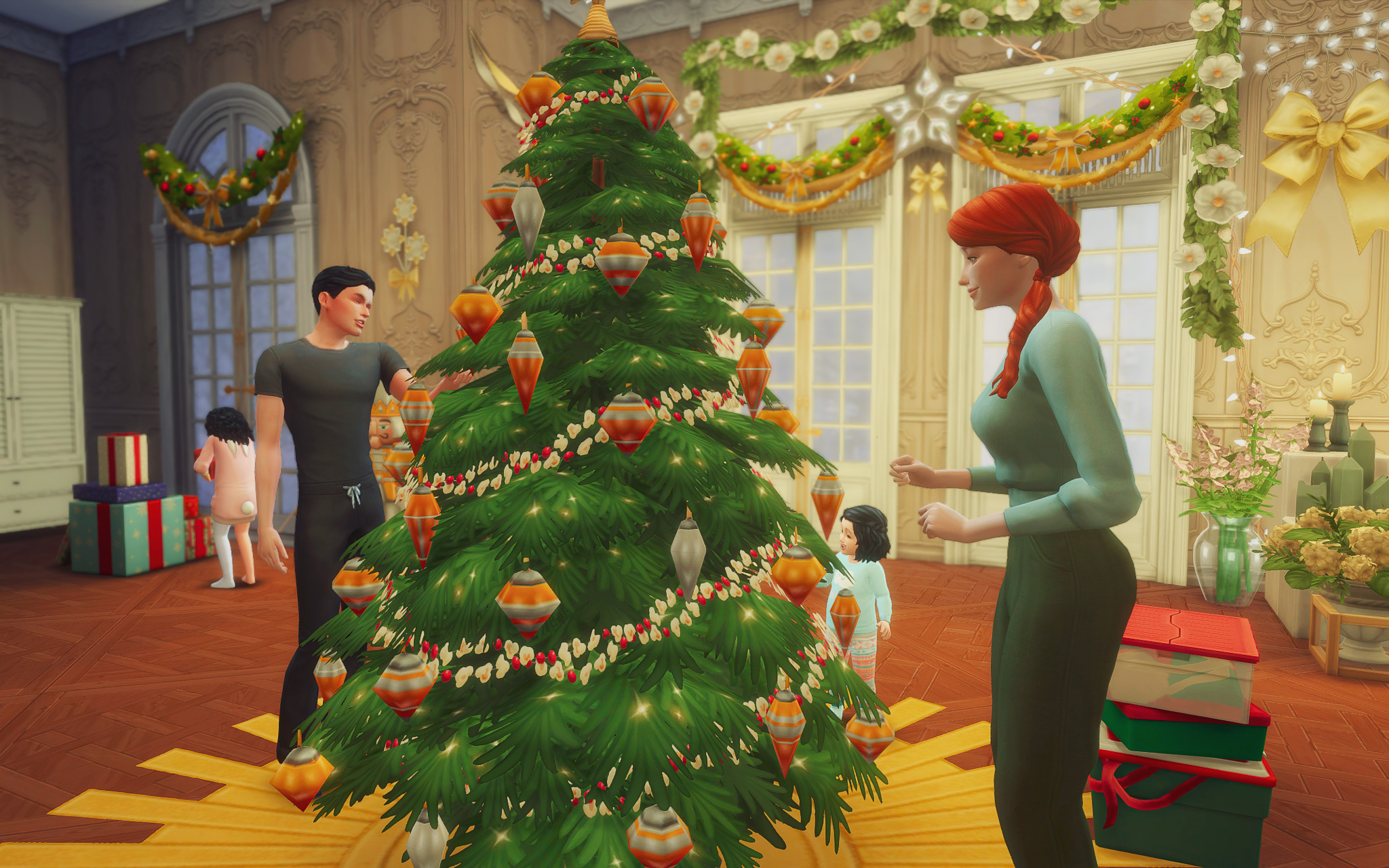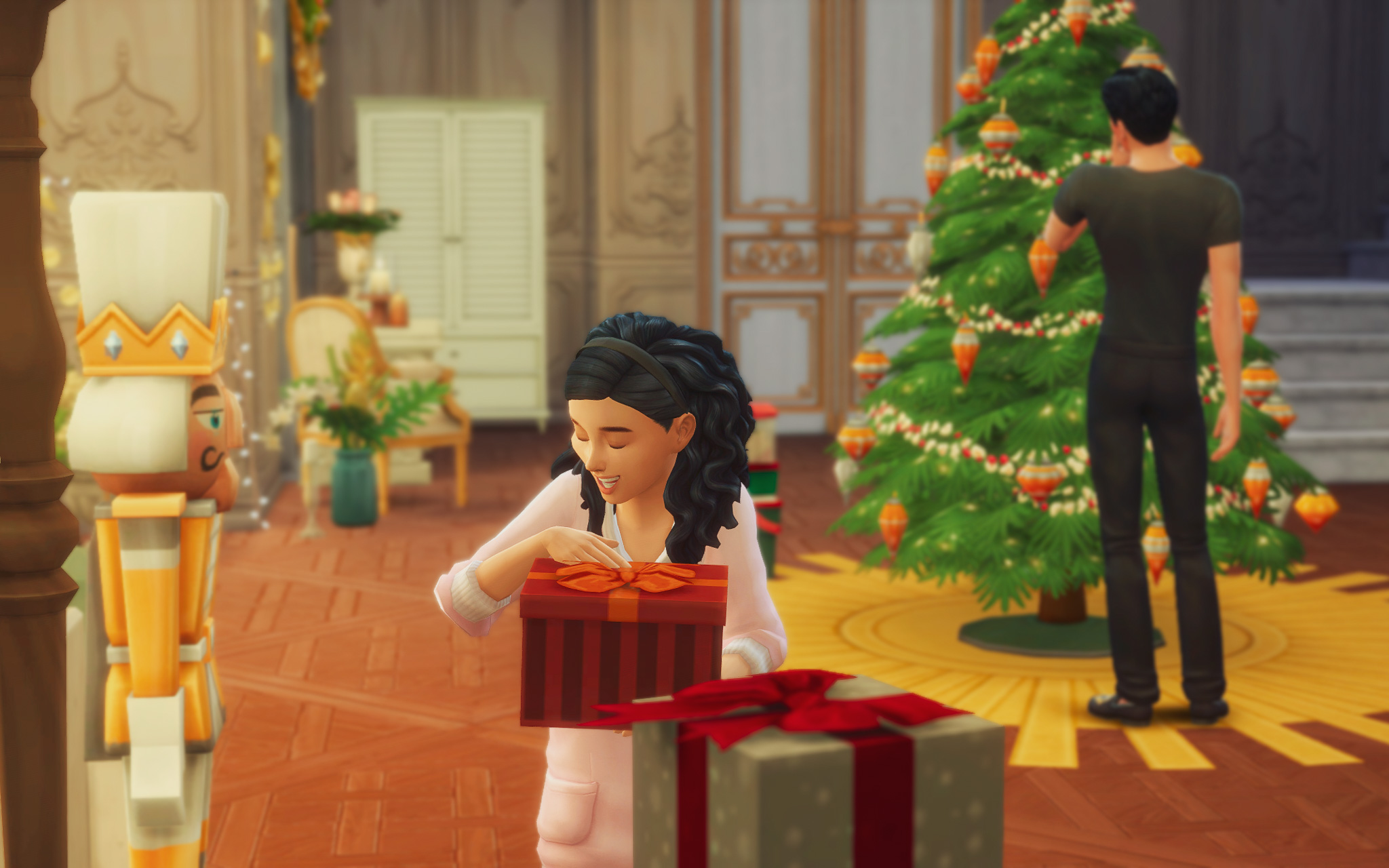 ---
Dance break.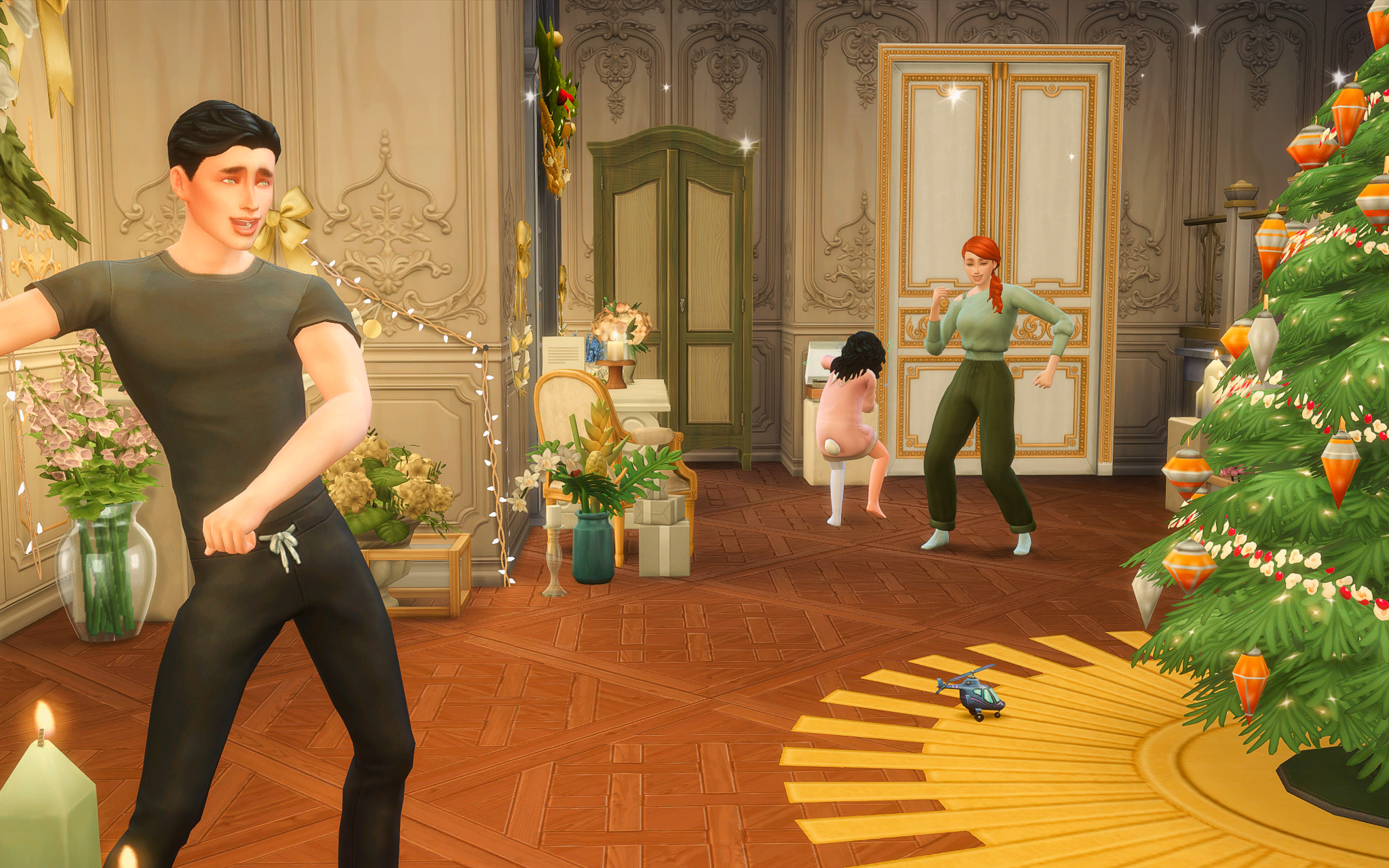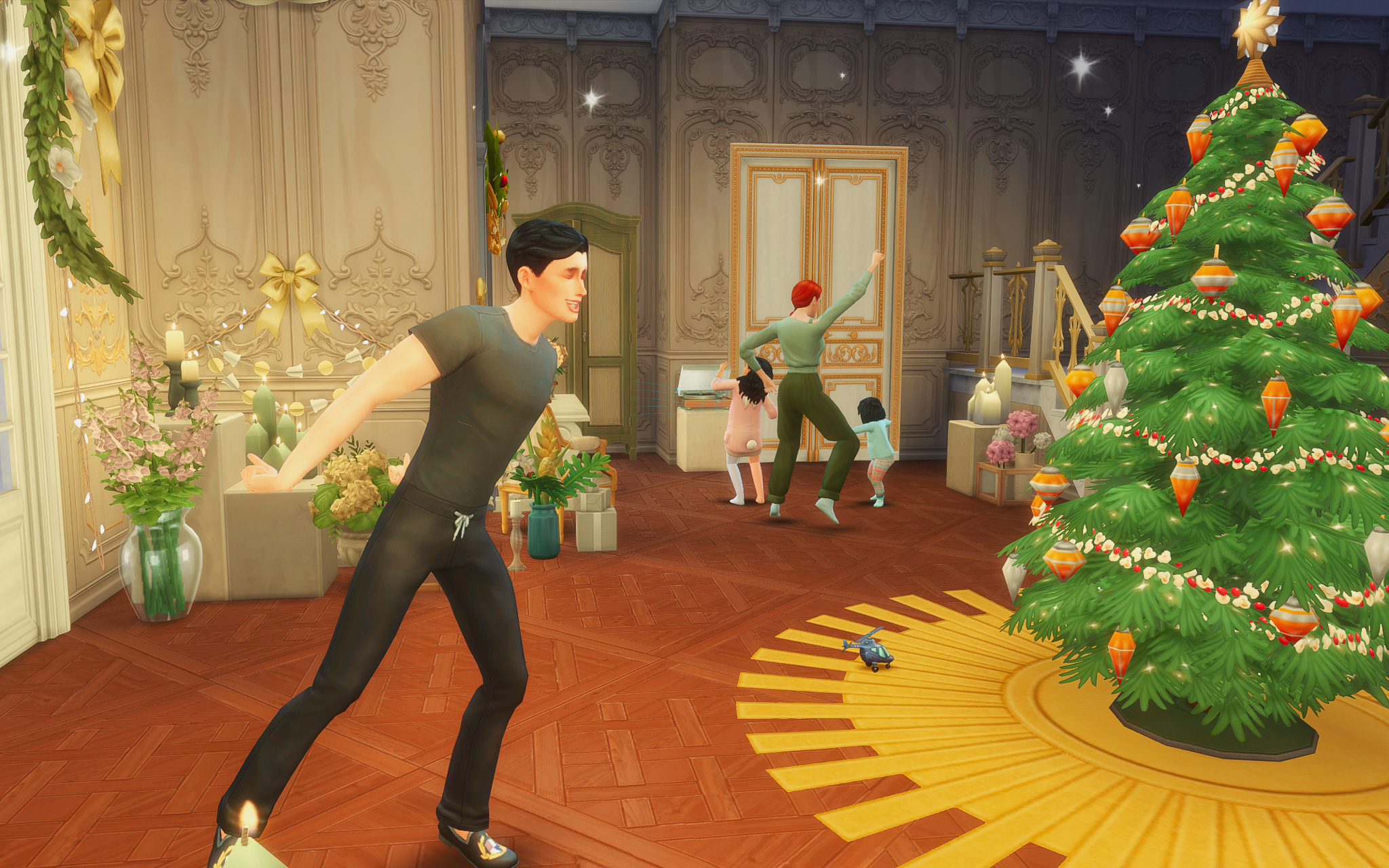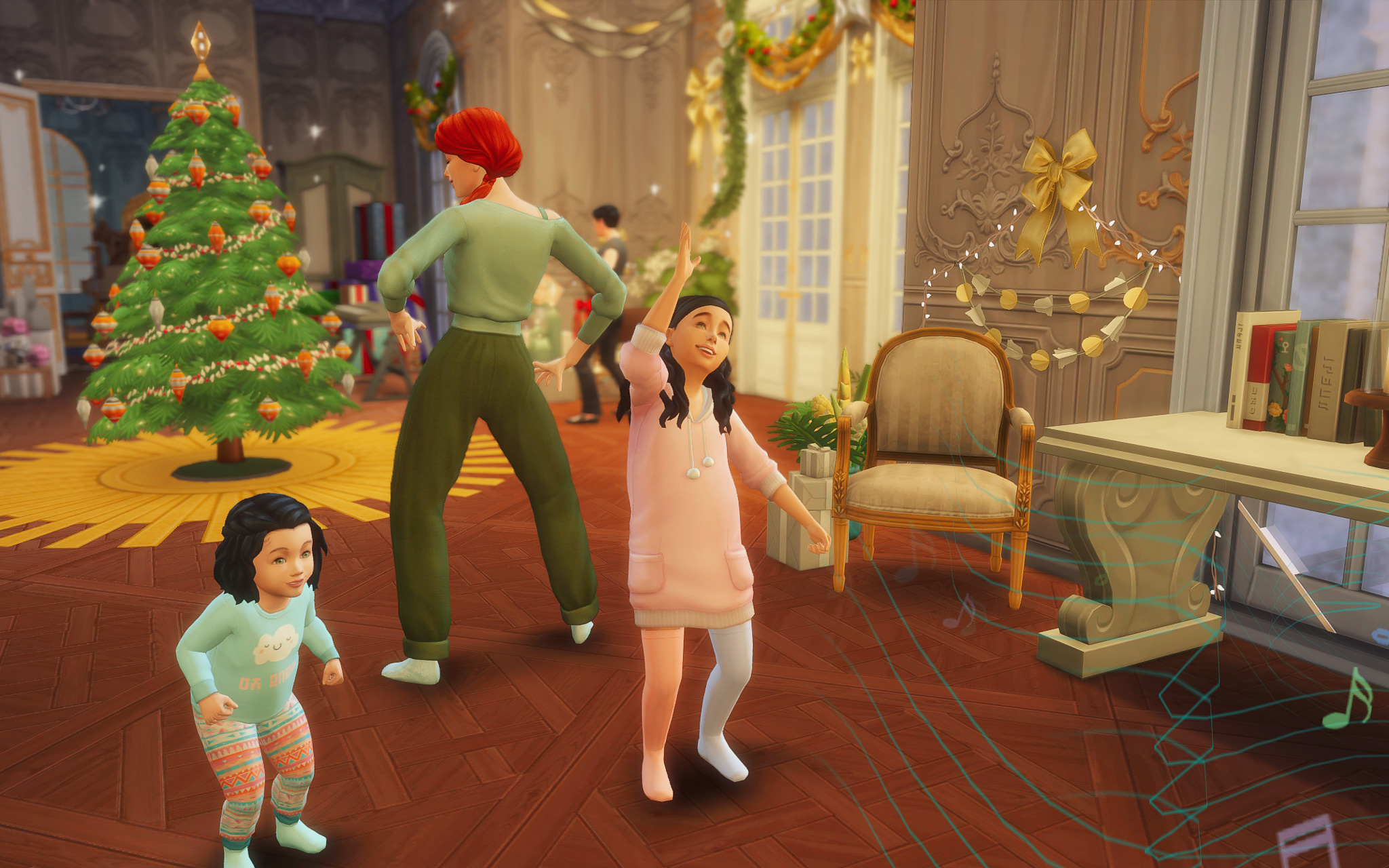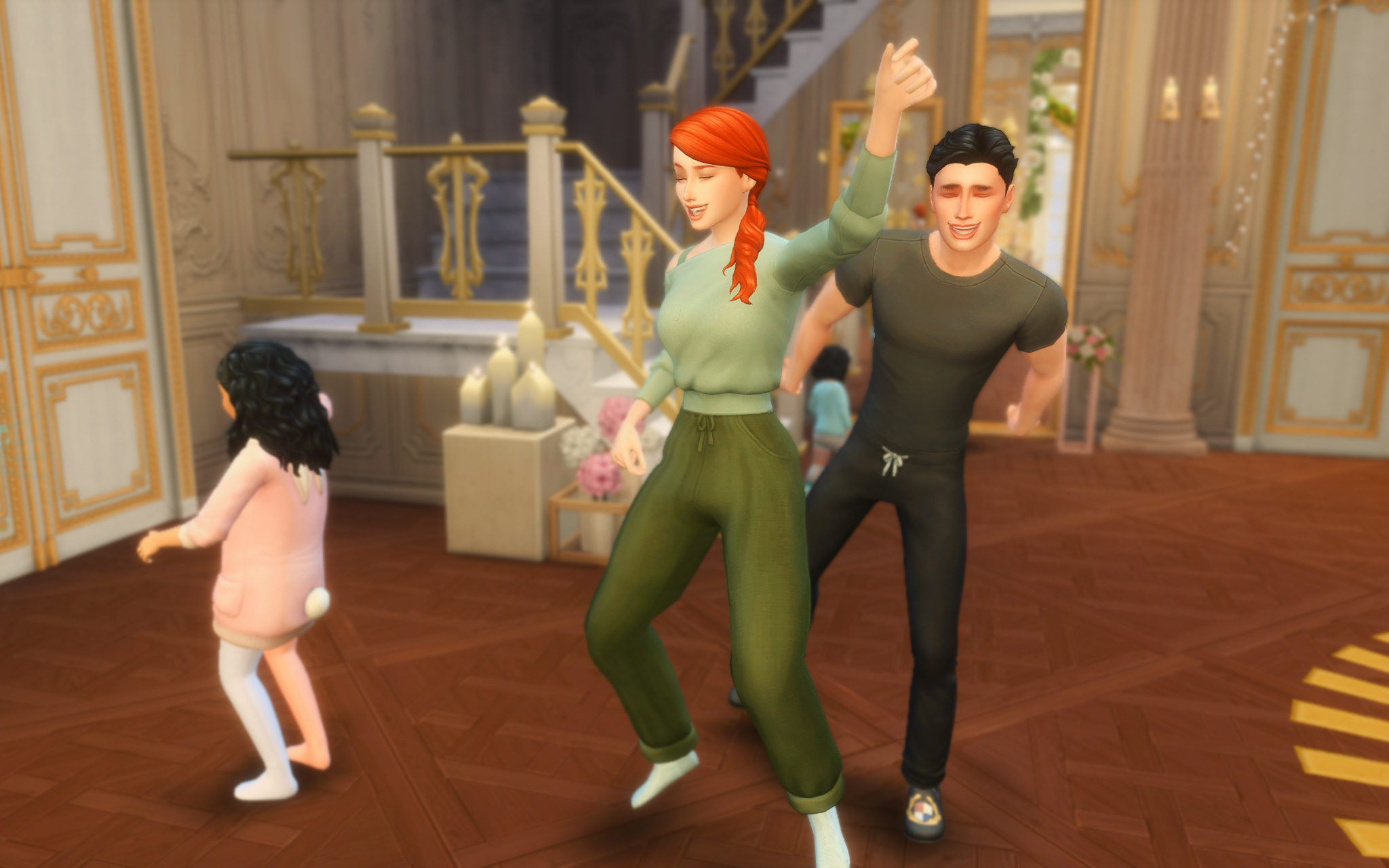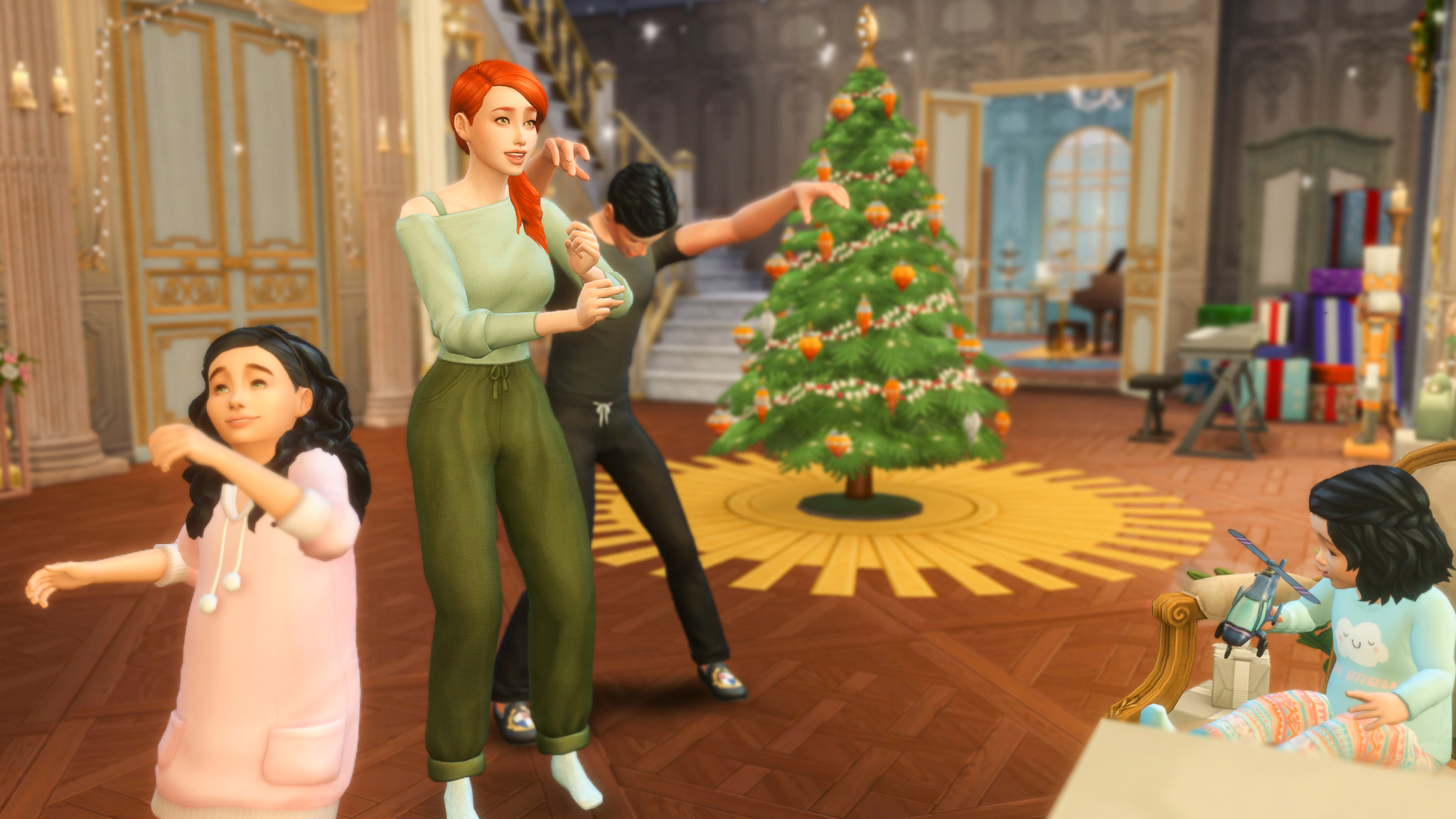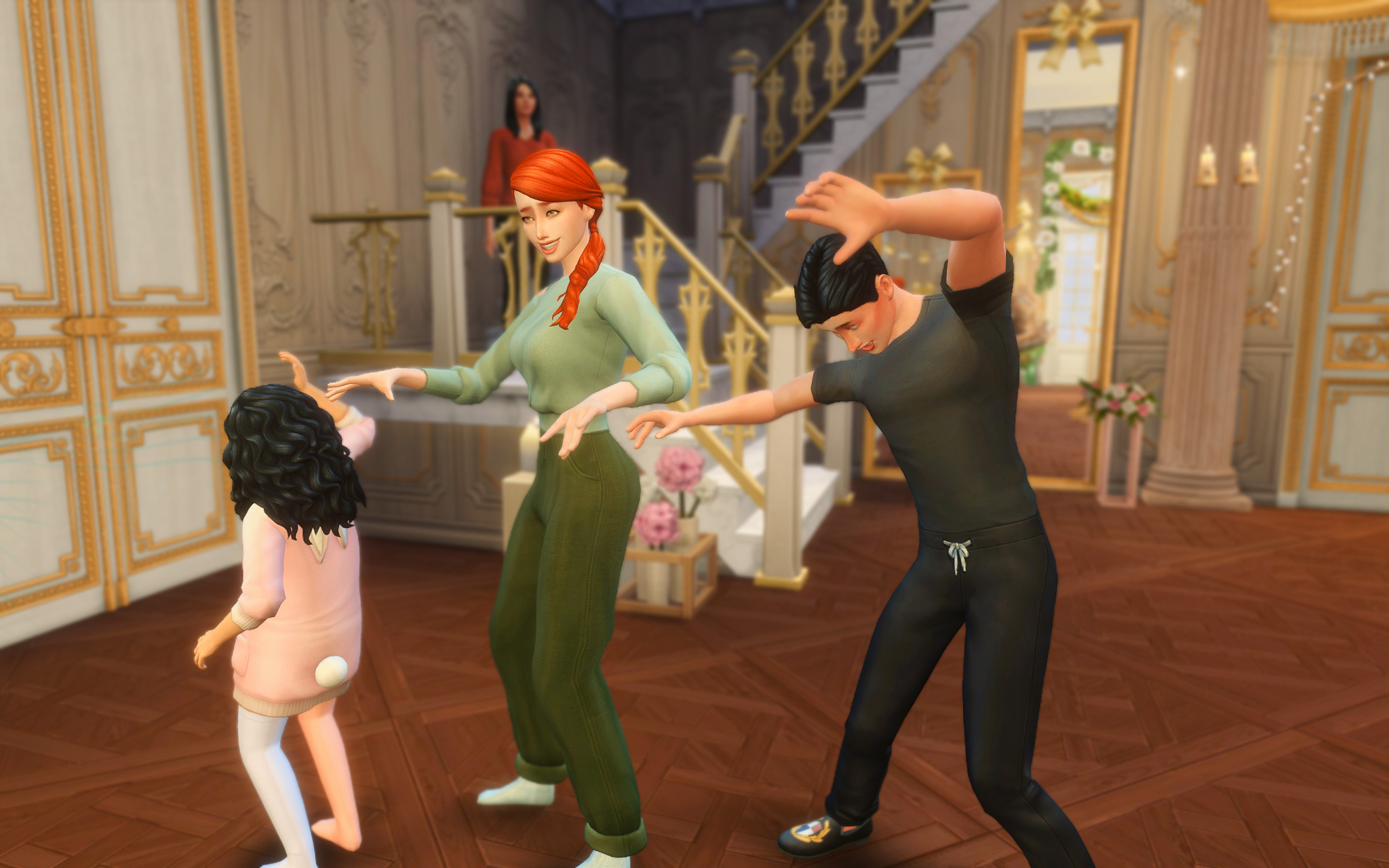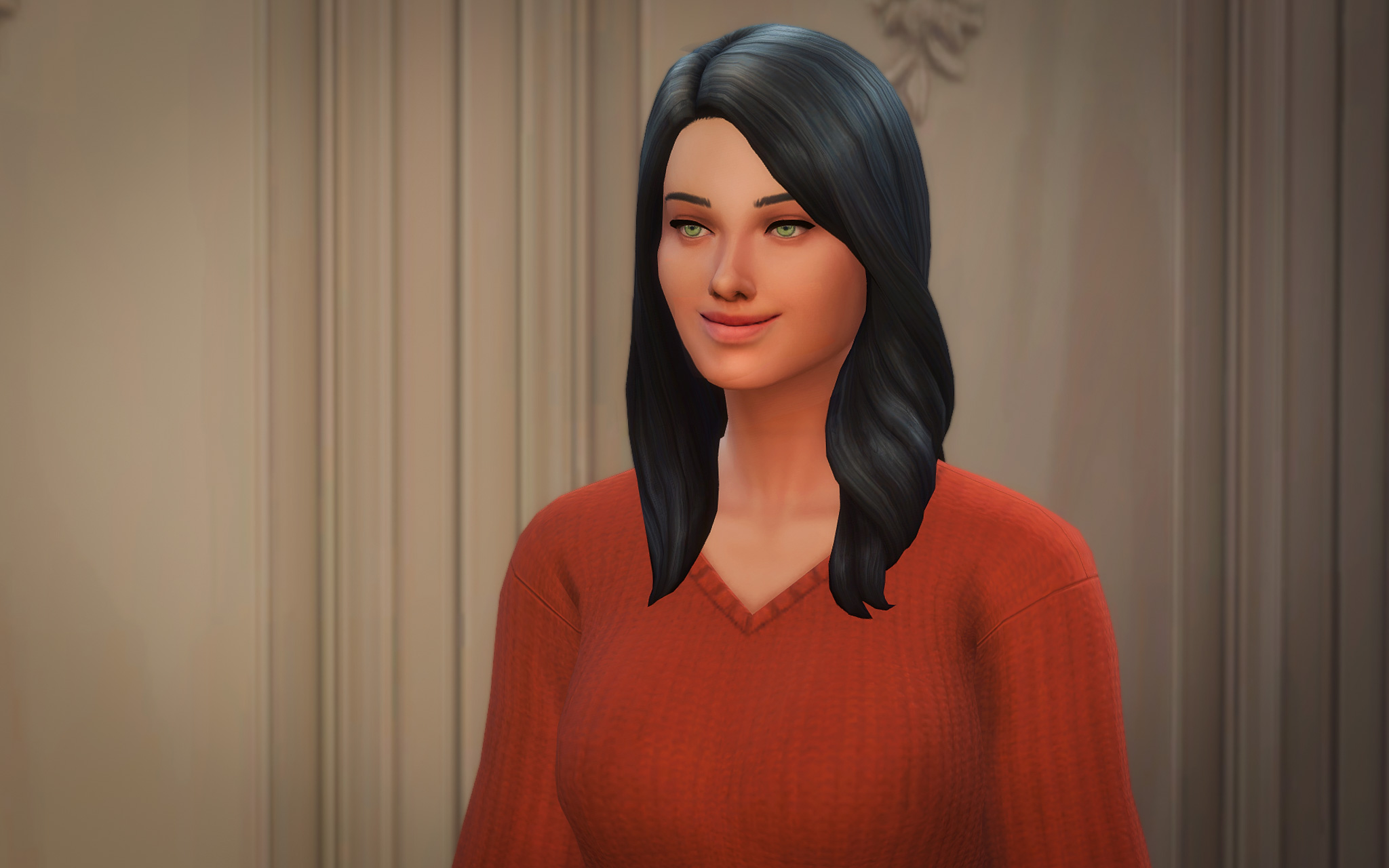 Dyna can hardly resist the urge to laugh and is tempted to join in, but ultimately she decides…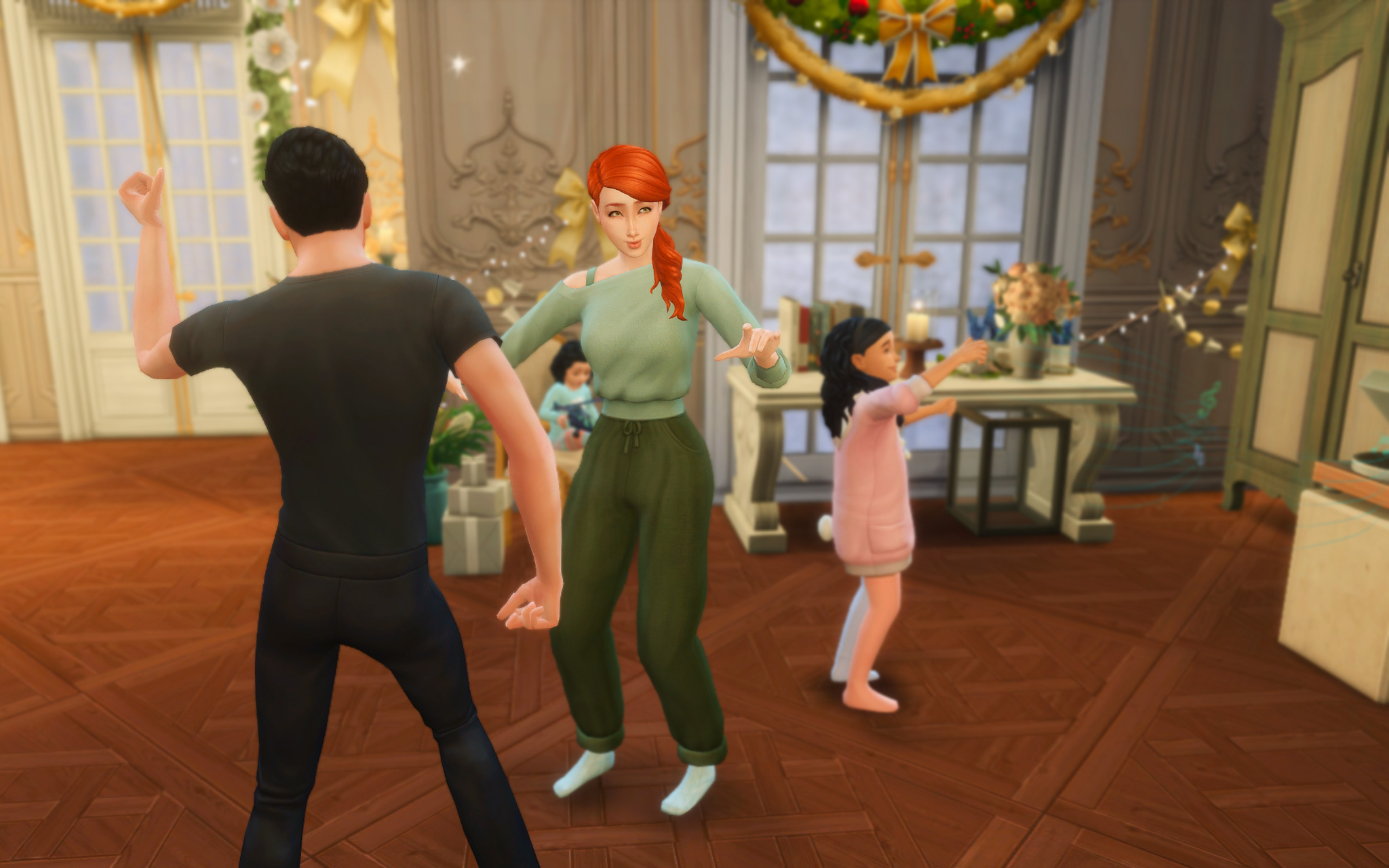 she wants to spend time catching up with her older siblings upstairs. It's fine. The dancing continues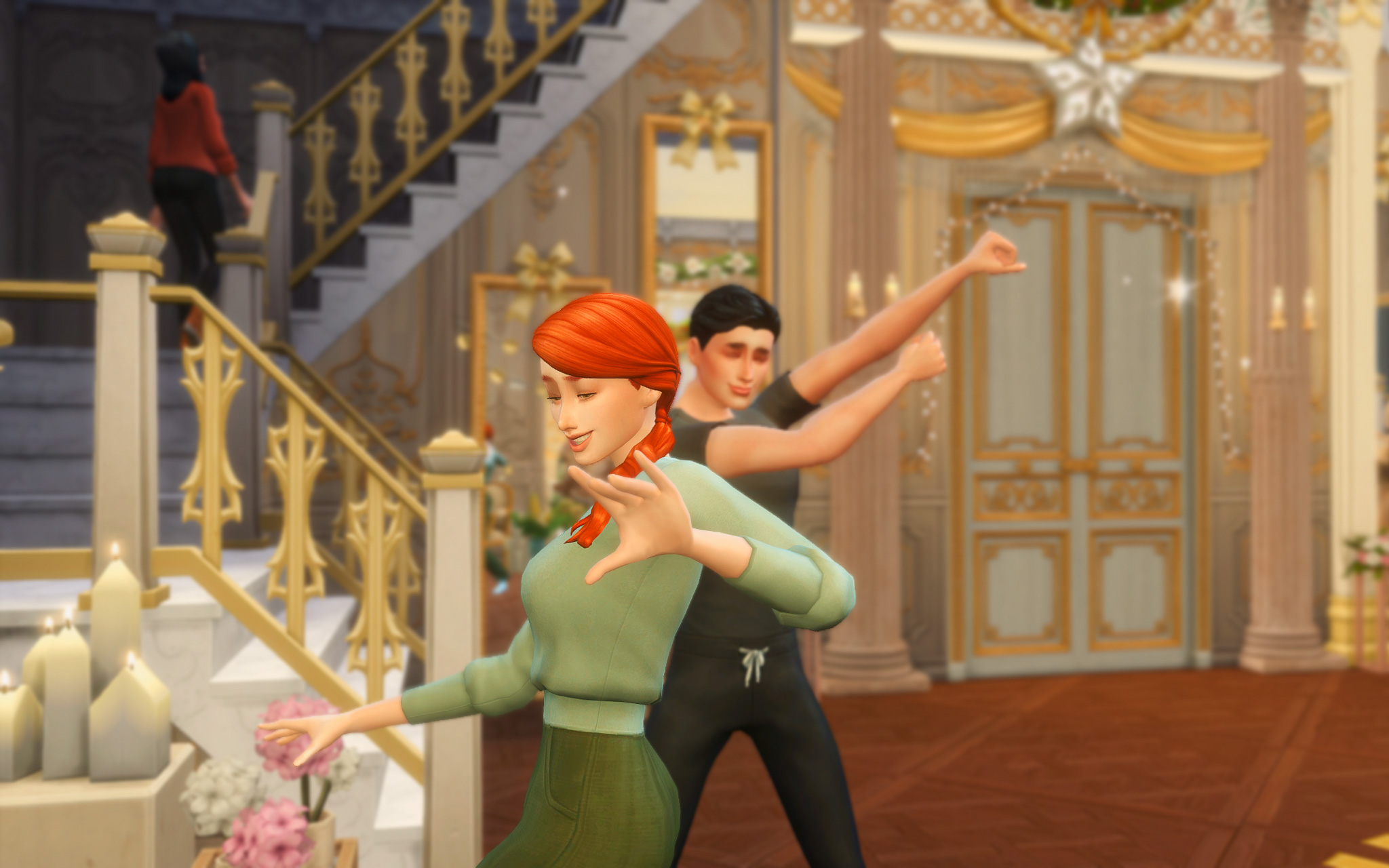 until there are two.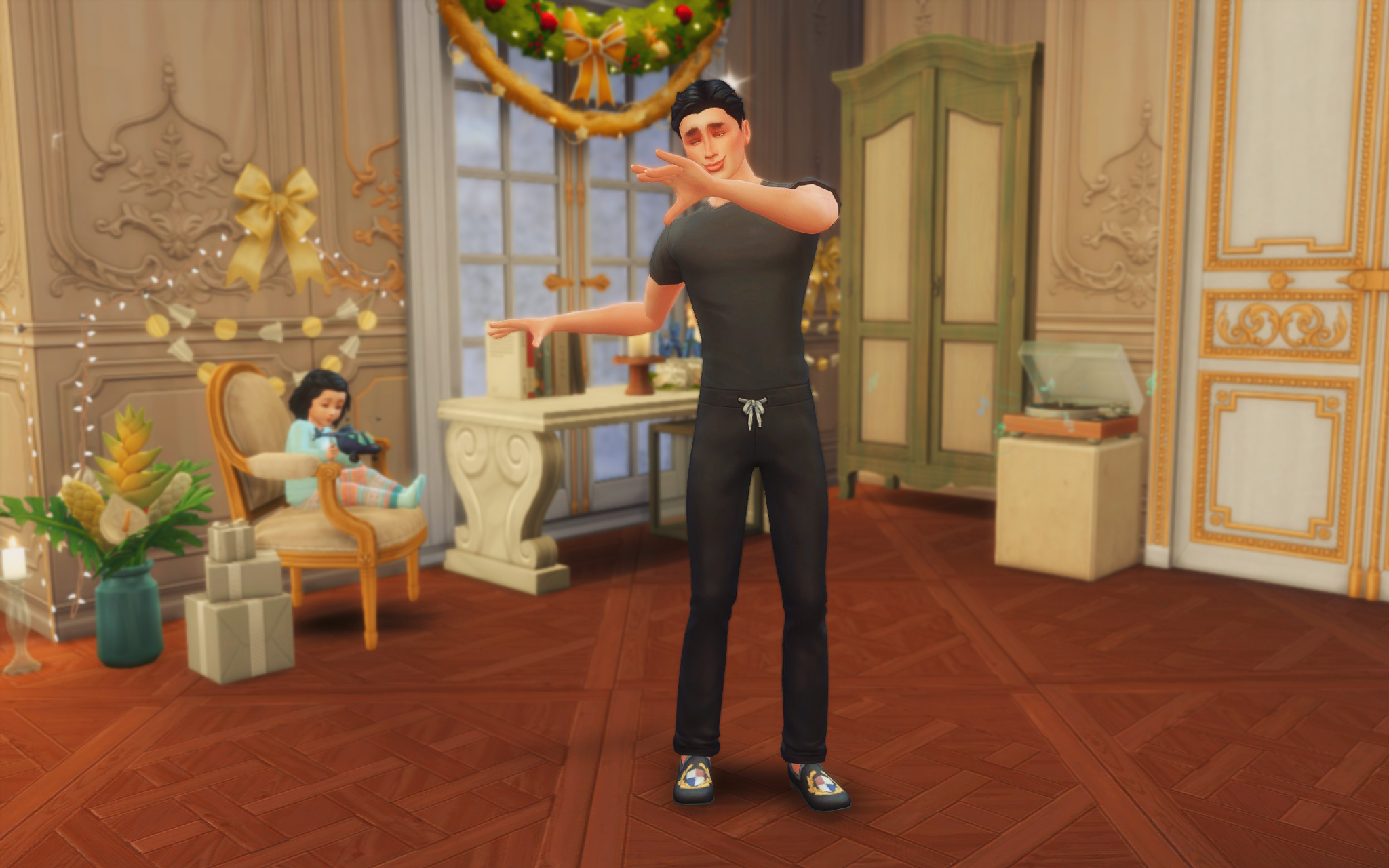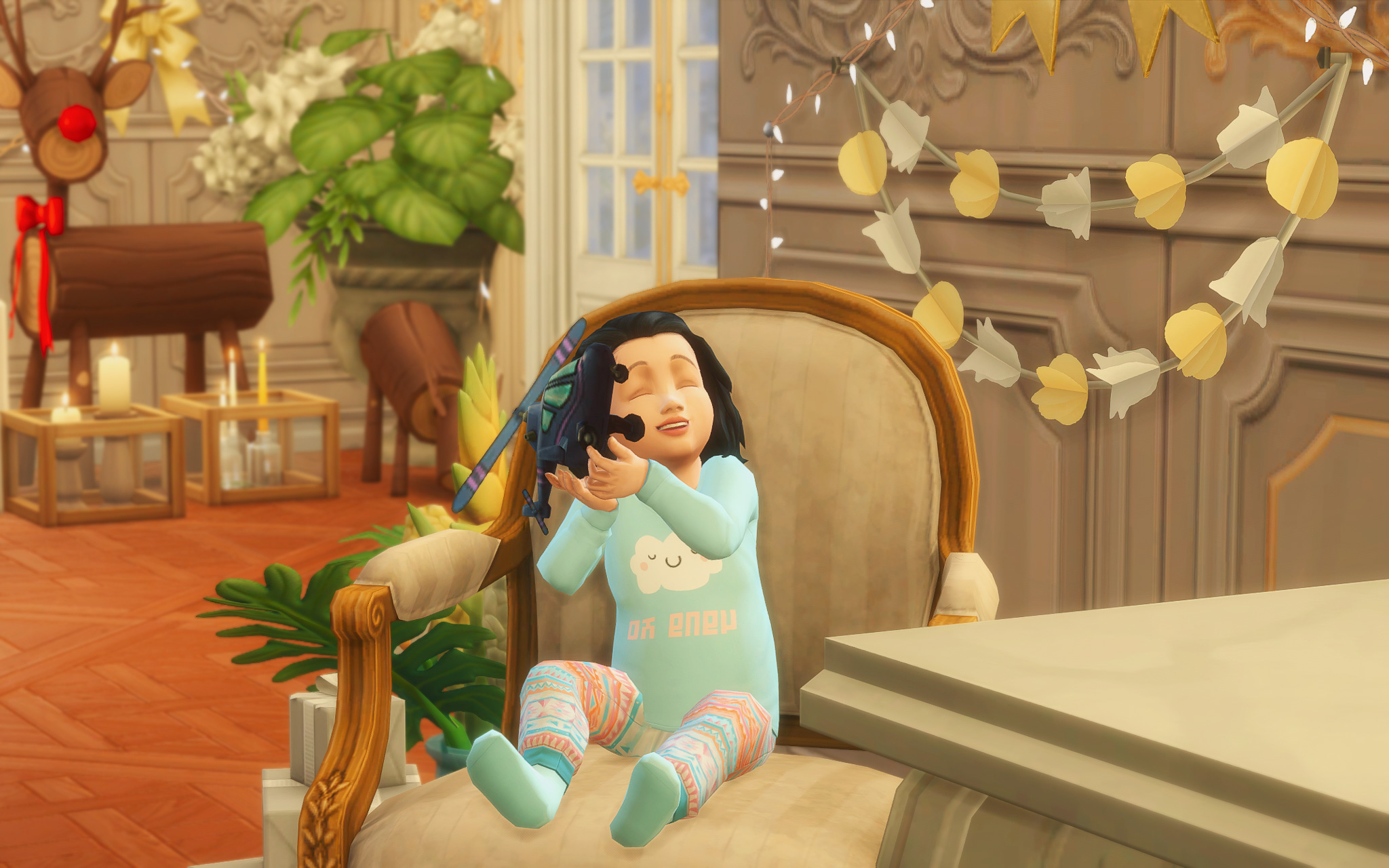 ---
Ennik helped her father, Asher, prepare for Father Winter.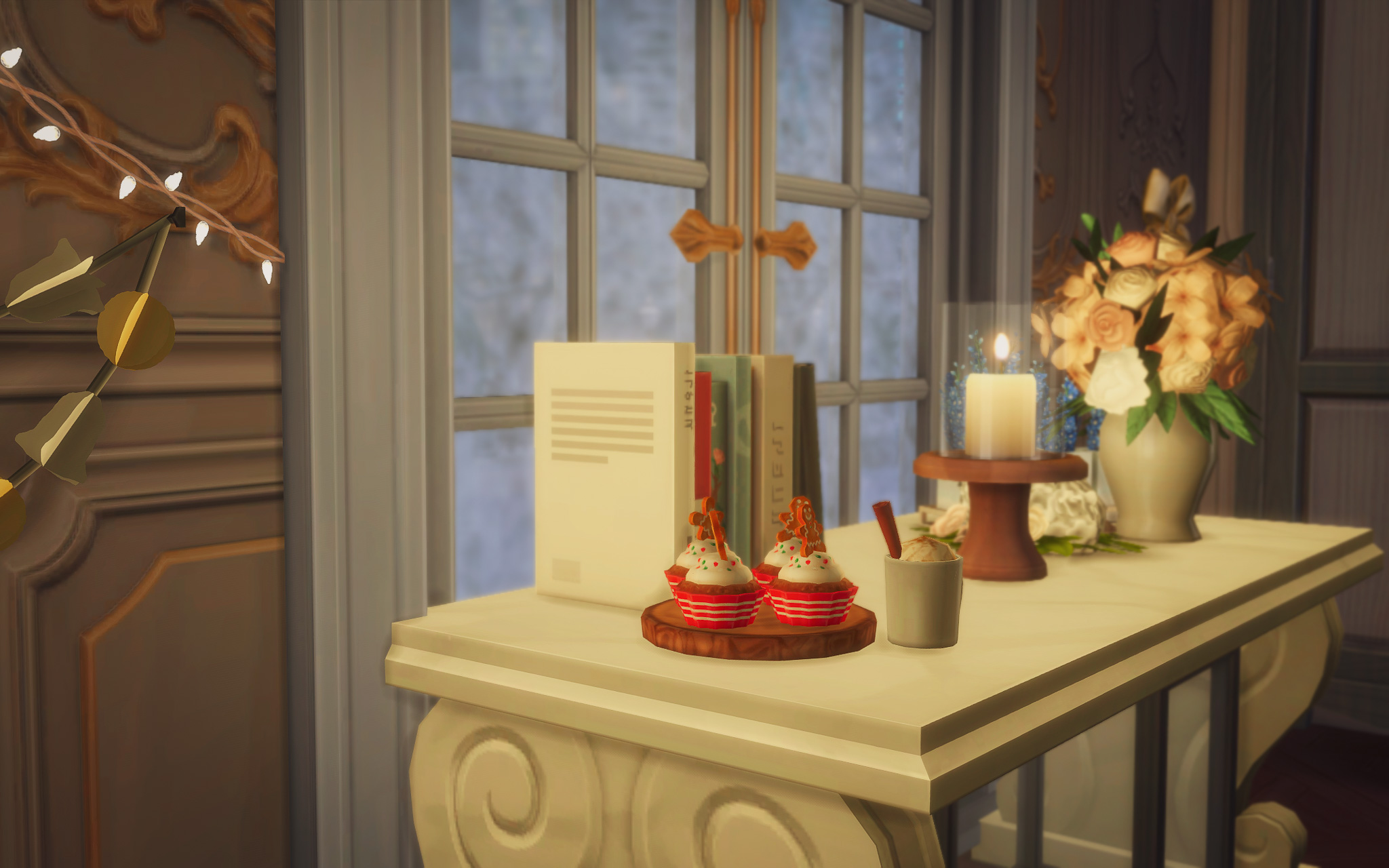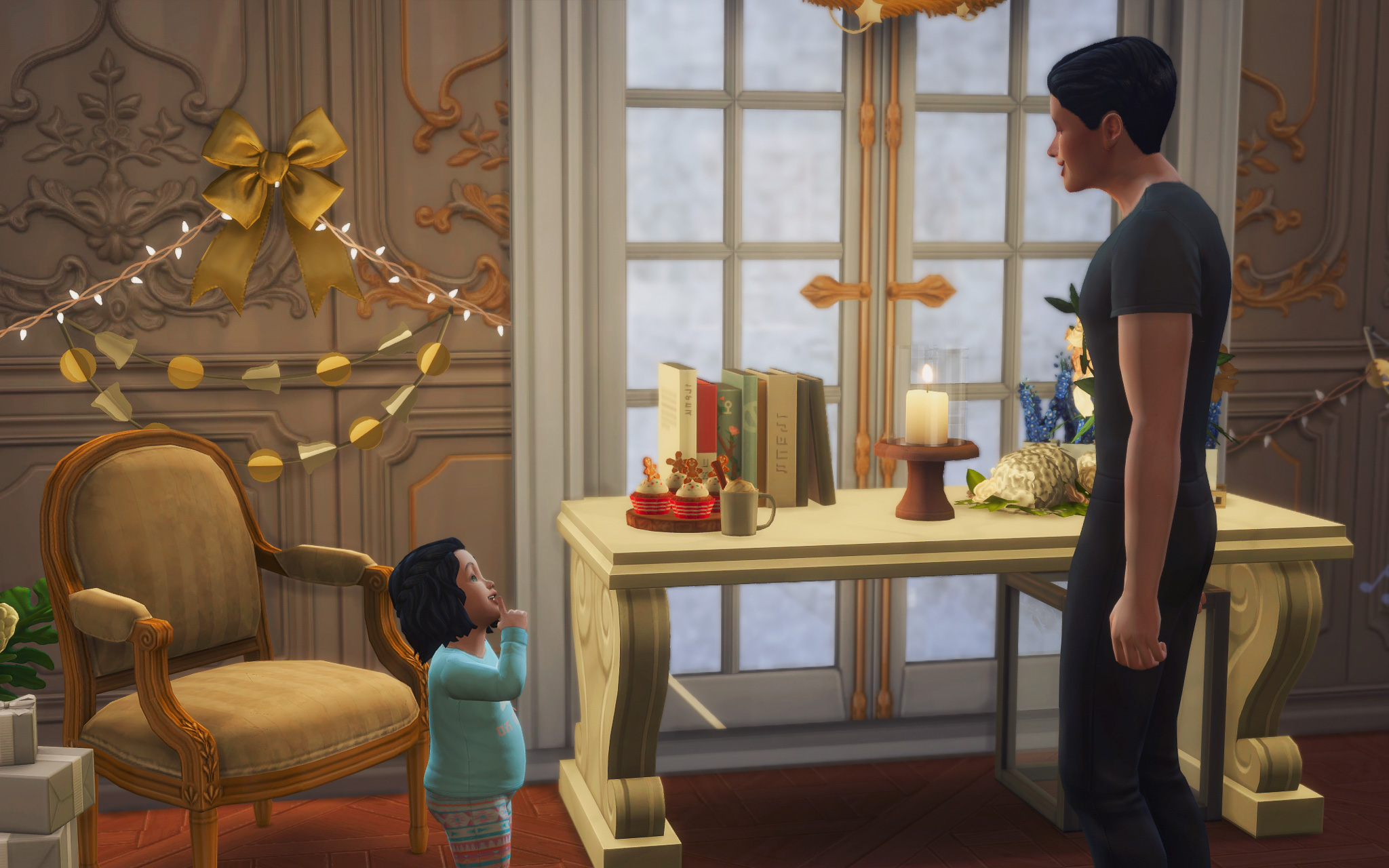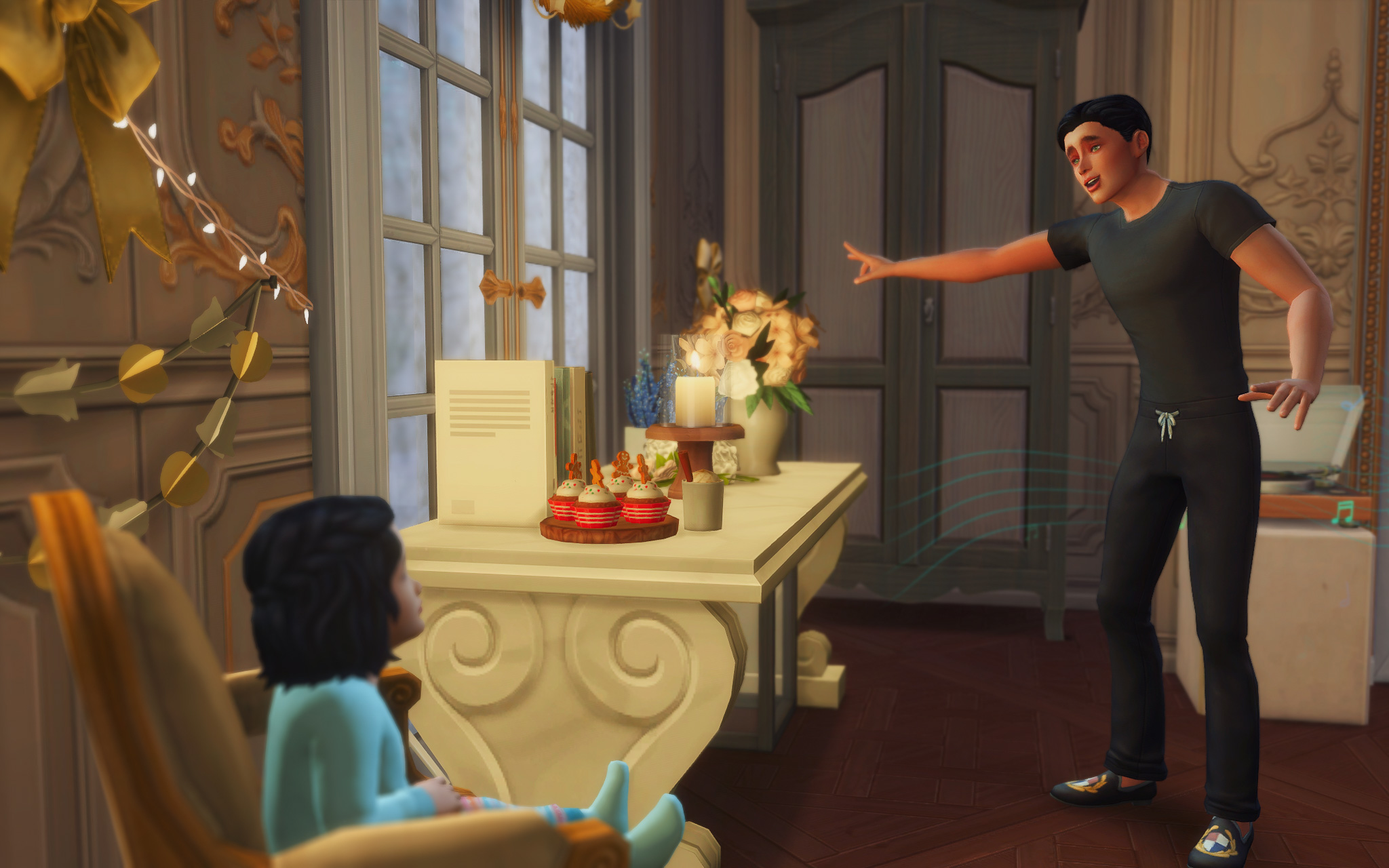 Her father told her a wintery tale and let her have some of Father Winter's snacks.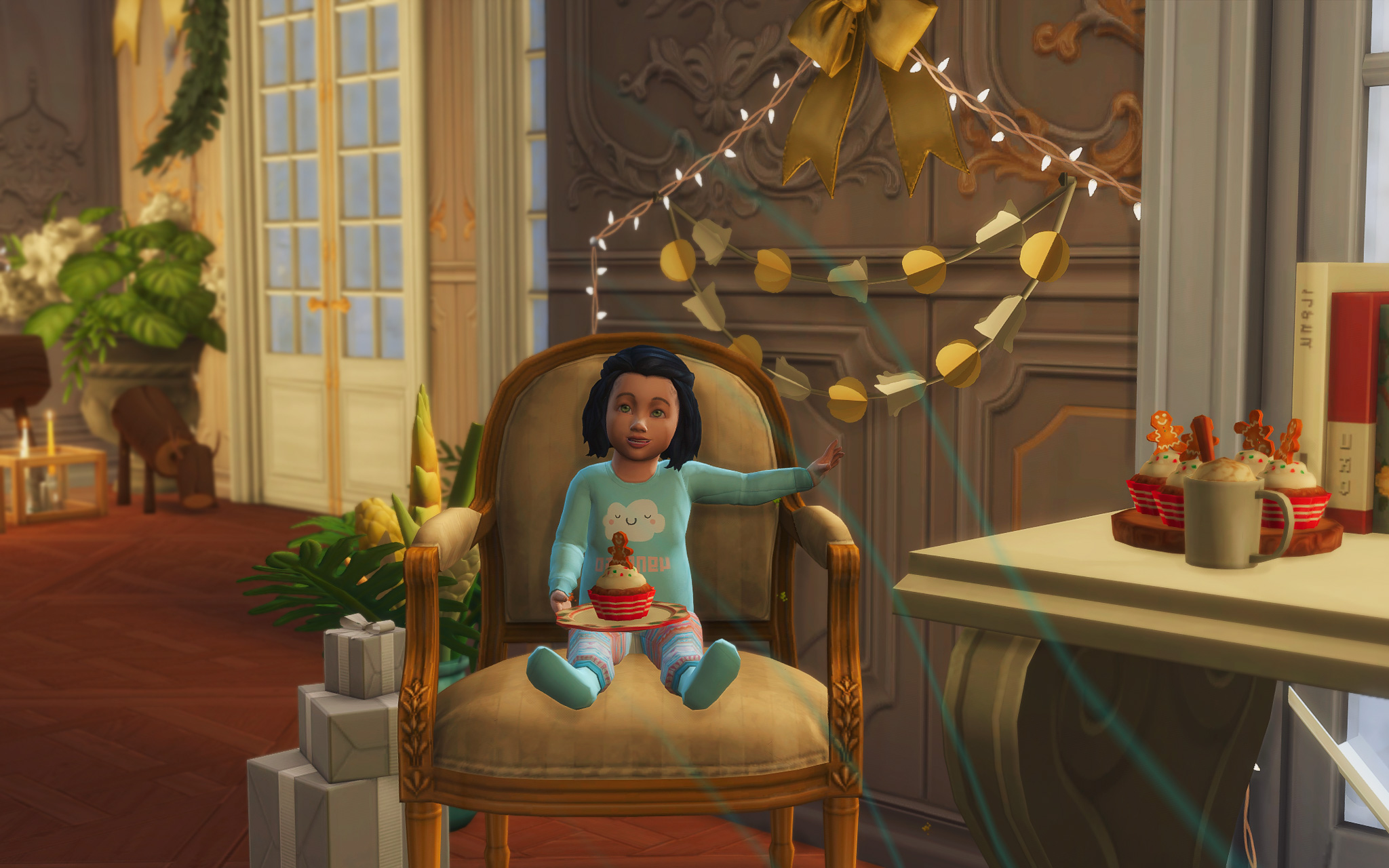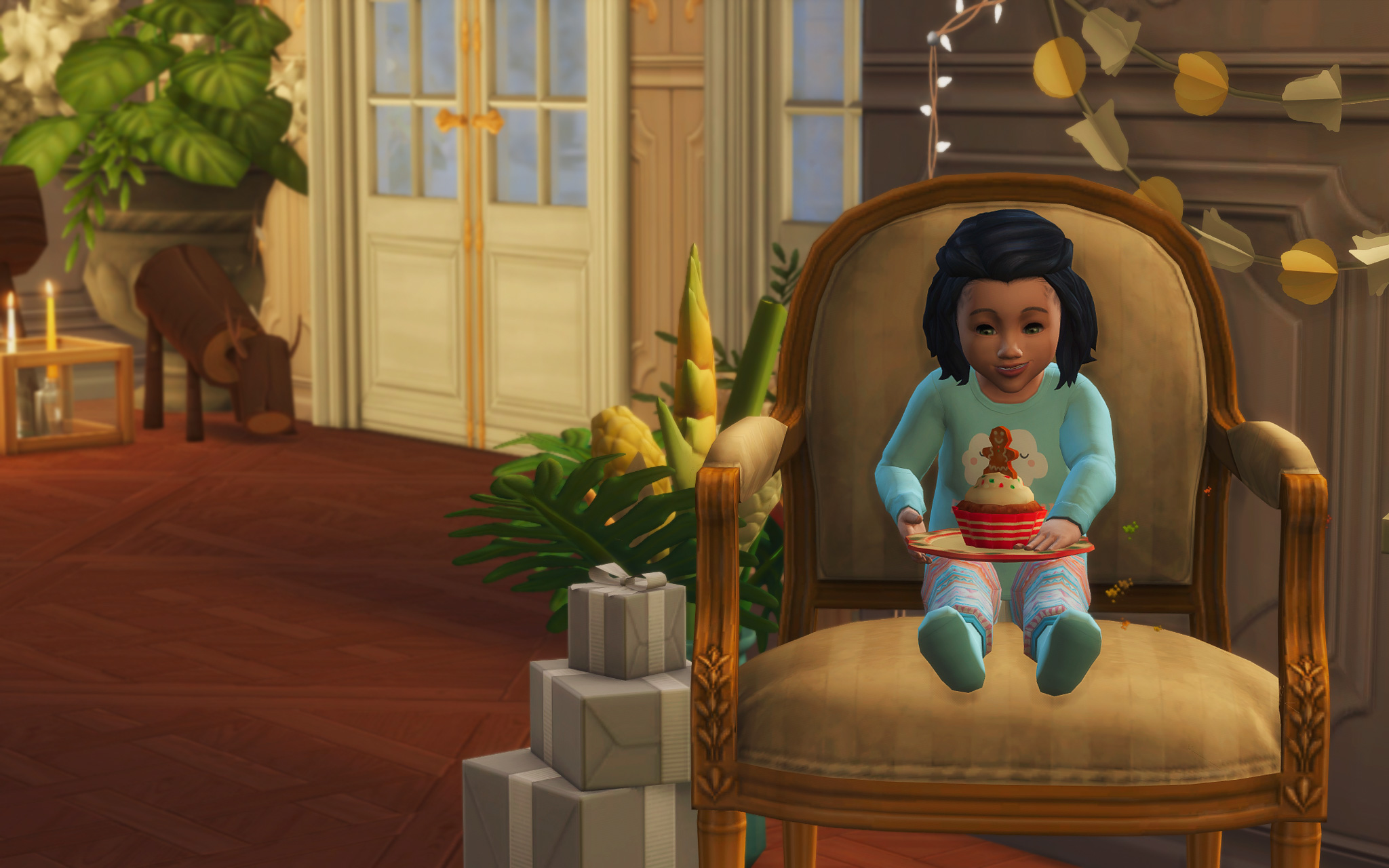 Then, off to bed she went and the "real" Father Winter appeared and helped Asher set up the presents.