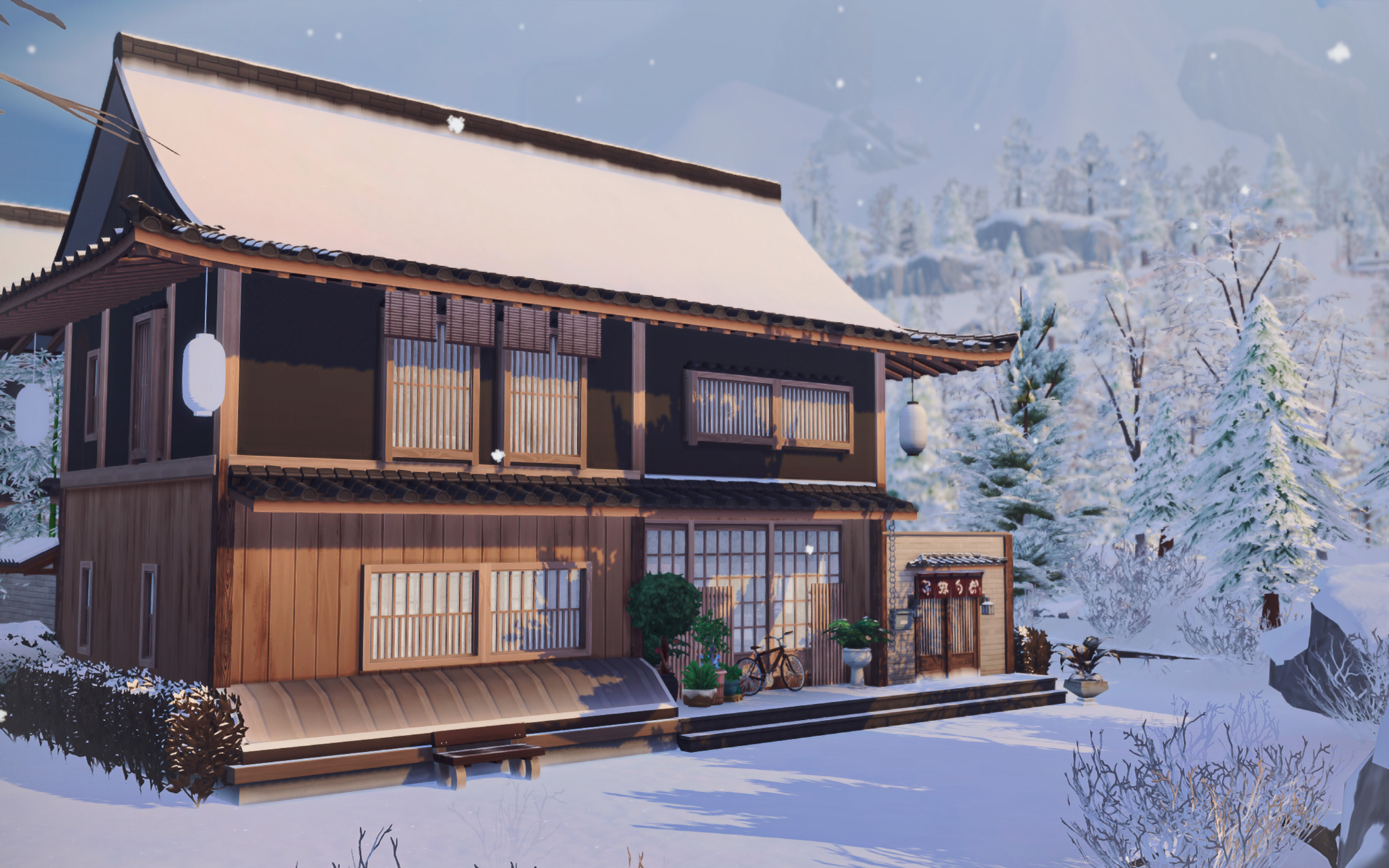 The next day, Adelise woke to silence. Her youngest daughters were still sleeping and the others must have been outside. Wanting to linger in the tranquility of the morning, she dressed and went downstairs to enjoy a cup of coffee in the quiet.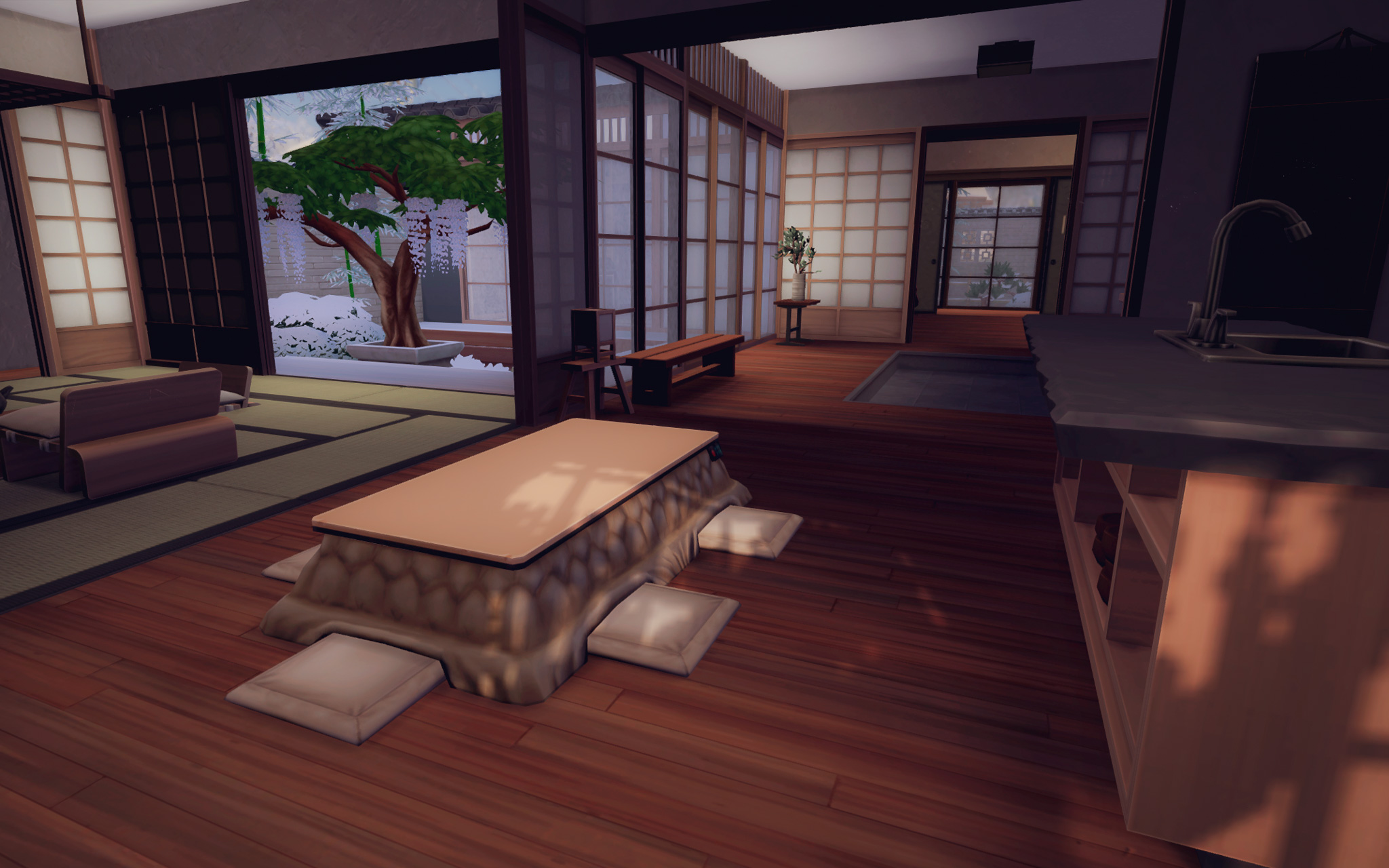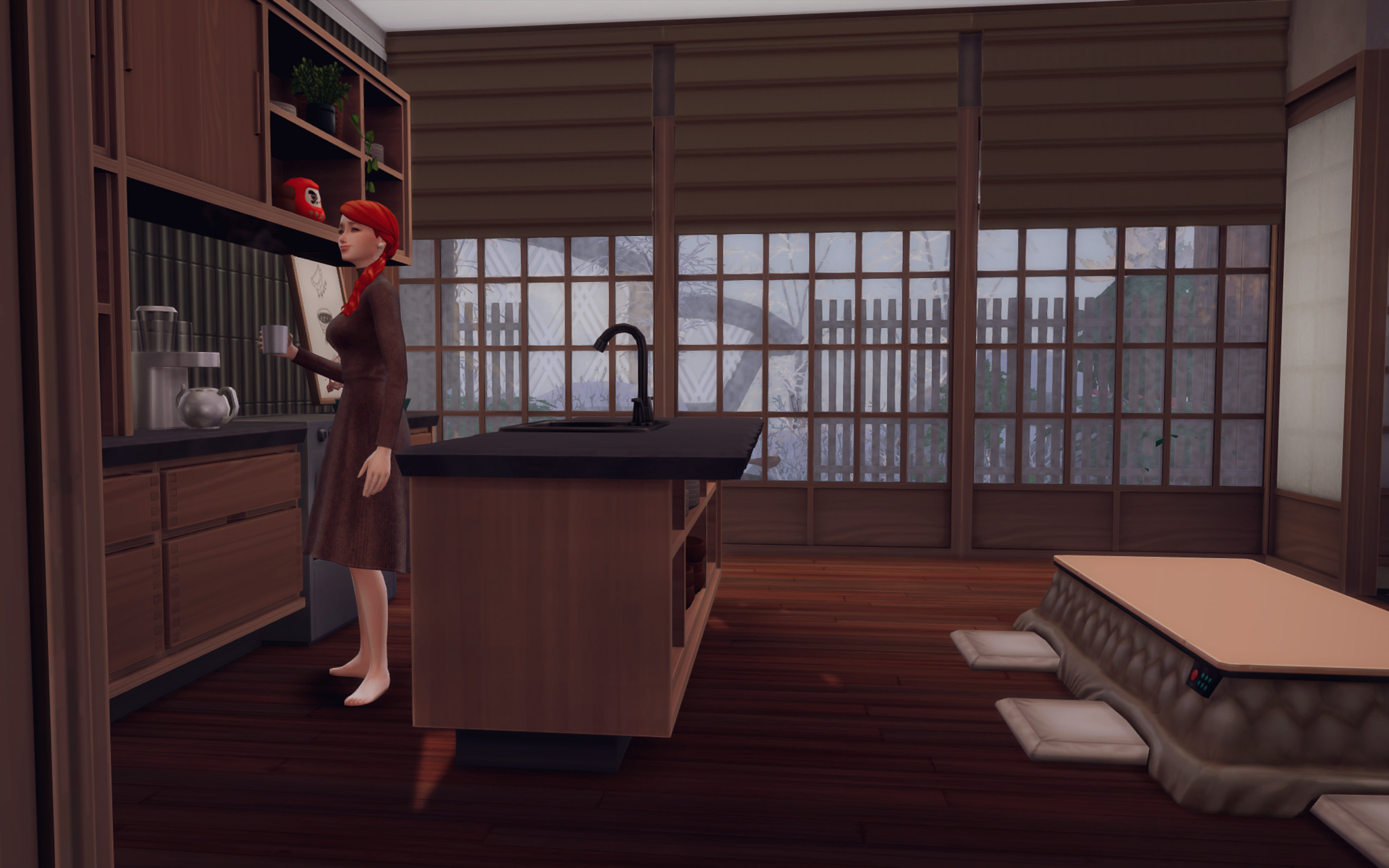 Before she could get settled, the main door had been flung open, a body rushed in, snow boots were thrown off, and her husband was sitting down beside her, his own coffee in hand.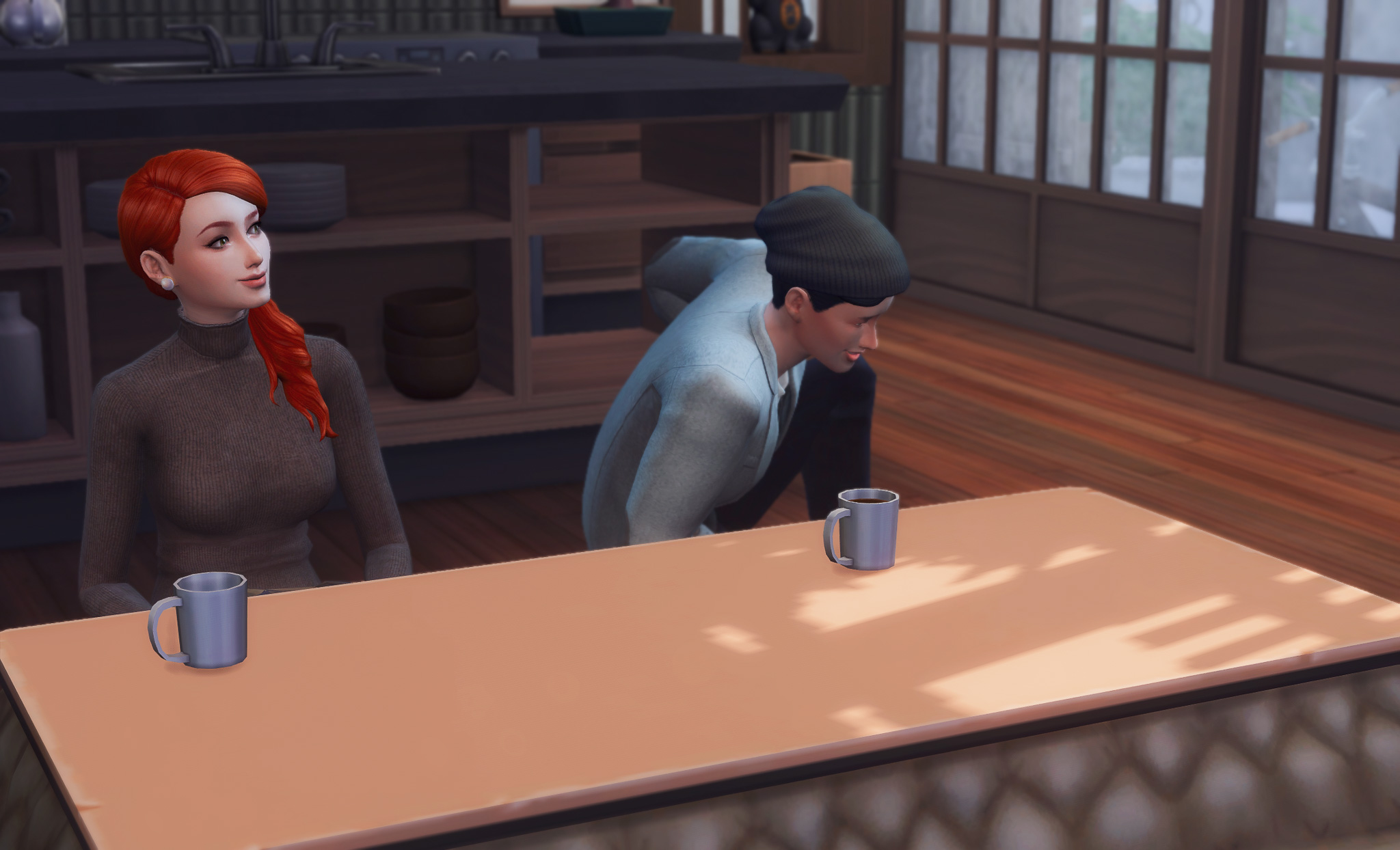 Adelise was amused, not at all upset to have her solitude disturbed. She greeted him—But what was he up to?—and they sat in comfortable silence for a moment.
Asher: I wanted to join you.
Adelise: Thanks, that's sweet—you don't need to drink anything.
Asher: It's fine. I can drink coffee with you. It tastes like almost nothing, like air… I don't mind. Anyway, we should build a home here. It could be our calm place to retreat to when we want a break from the city.
Adelise: That would be nice.
Asher: And…
He was becoming excited.
Adelise: And?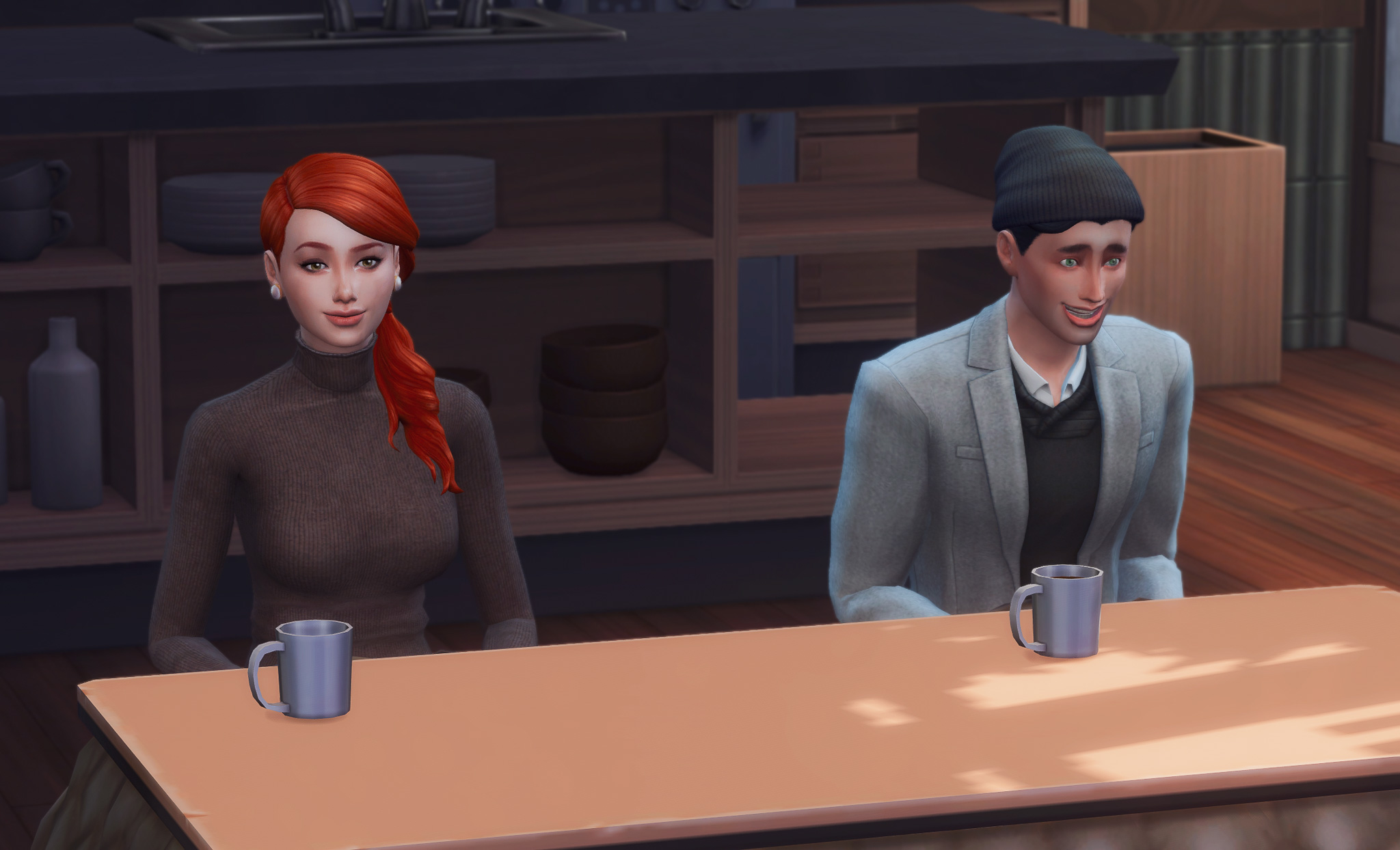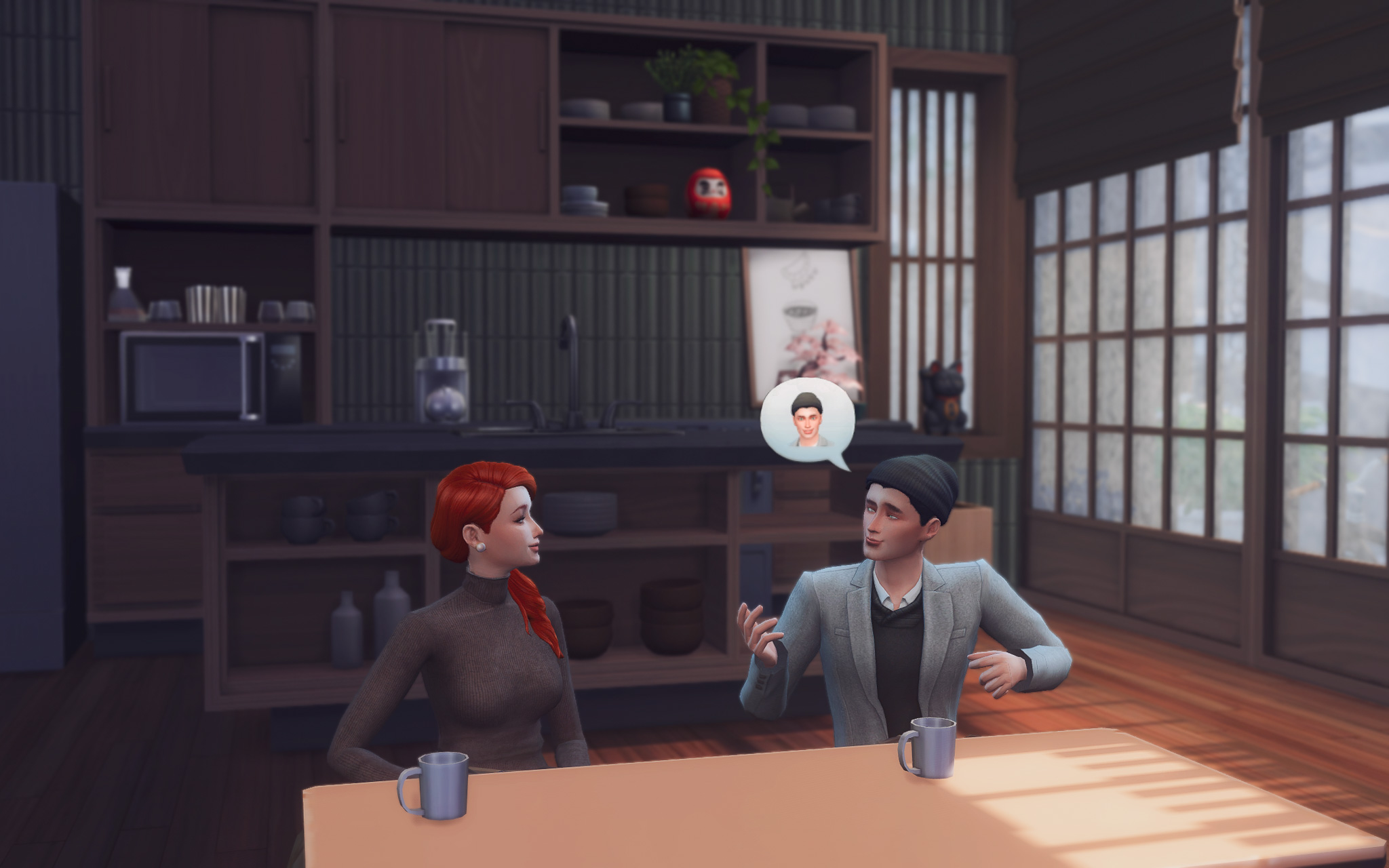 Asher: It should be as big as the building codes will allow, so we'll have at least five or six stories, all lavish, with all marble flooring, high painted ceilings, and gold everywhere. Golden walls. Gilded archways. Shining statues. On the third floor, facing the garden, a long hall with 357 mirrors and chandeliers every few feet.
Adelise: That sounds okay, but that's not my idea of a peaceful retreat. Marble everywhere isn't exactly inviting—it sounds cold, and why put so many mirrors in a single room when you don't even have a reflection?
Asher: You have a reflection.
Adelise: I do…
Asher: If you're reflected over 300 times, the atmosphere will be brilliant, beautiful, actually radiant enough for us to create our own sun and have our own light.
Adelise: … That's nice of you to say, but I would prefer us letting in real sunlight. You're strong enough to enjoy it. It would also be better if we took less inspiration from fairy tale palaces and built our new home with a strong foundation, inspired by reality and especially made to suit us. Maybe a simple home, something modern, peaceful and natural?
Asher: I dislike simple.
Adelise: We can compromise on "almost-simple"?
Asher: Deal!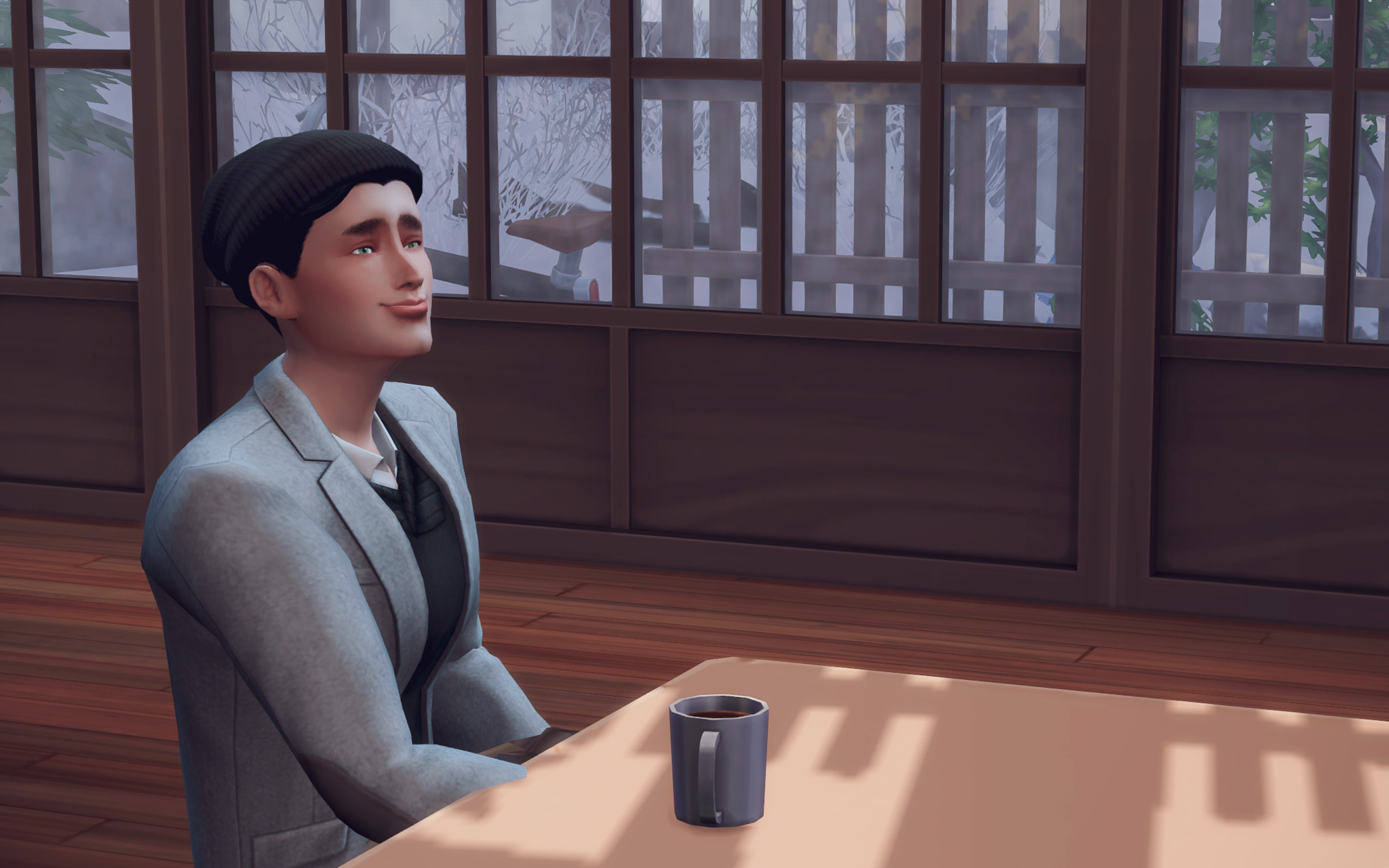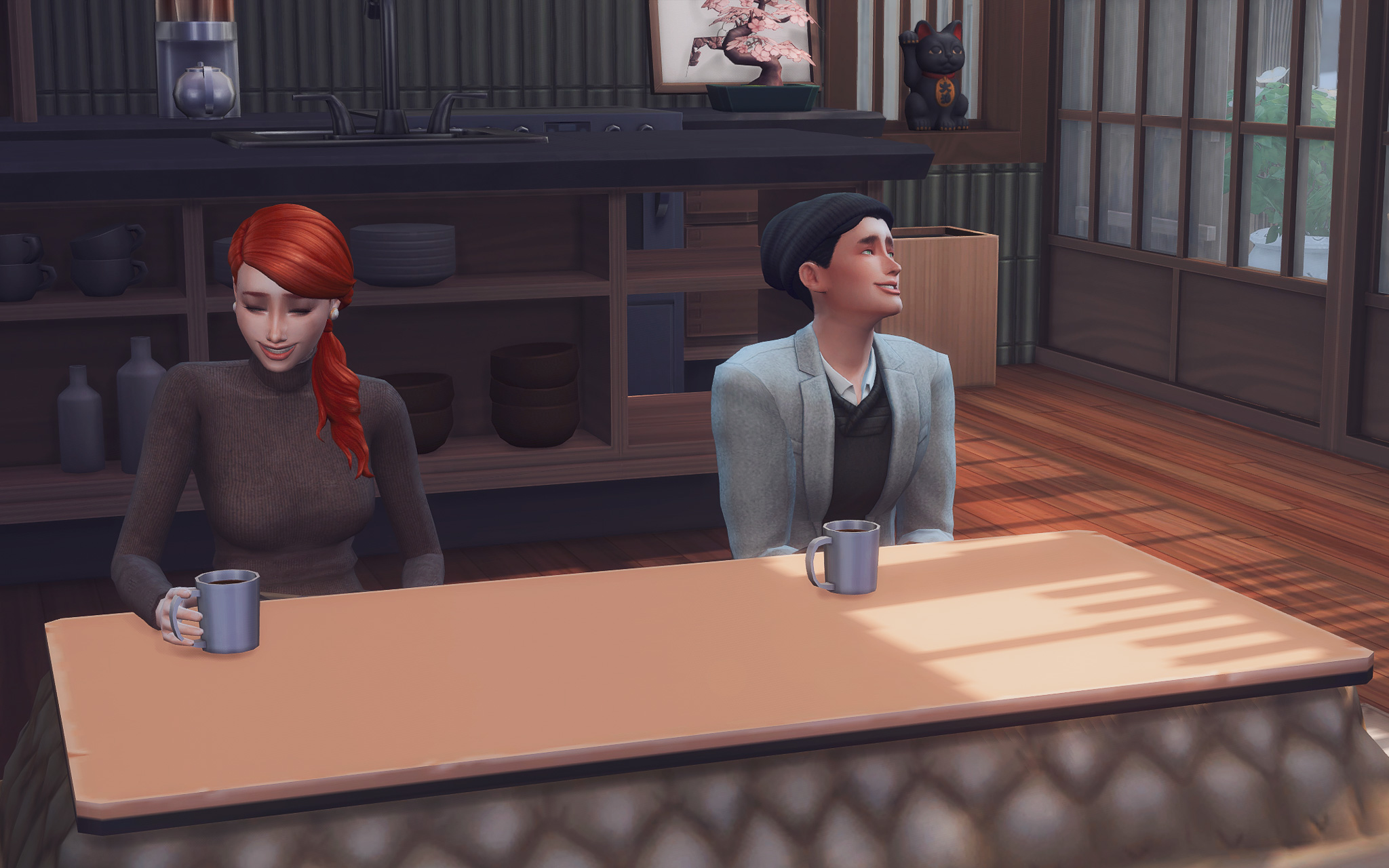 Asher left to help the others prepare to return to San Myshuno. He snuck his coffee away with him, but Adelise noticed that he hadn't done more than taste it. She promised herself she'd try to come up with something new for him to drink, something more than liquid plasma fruit or blood in a cup.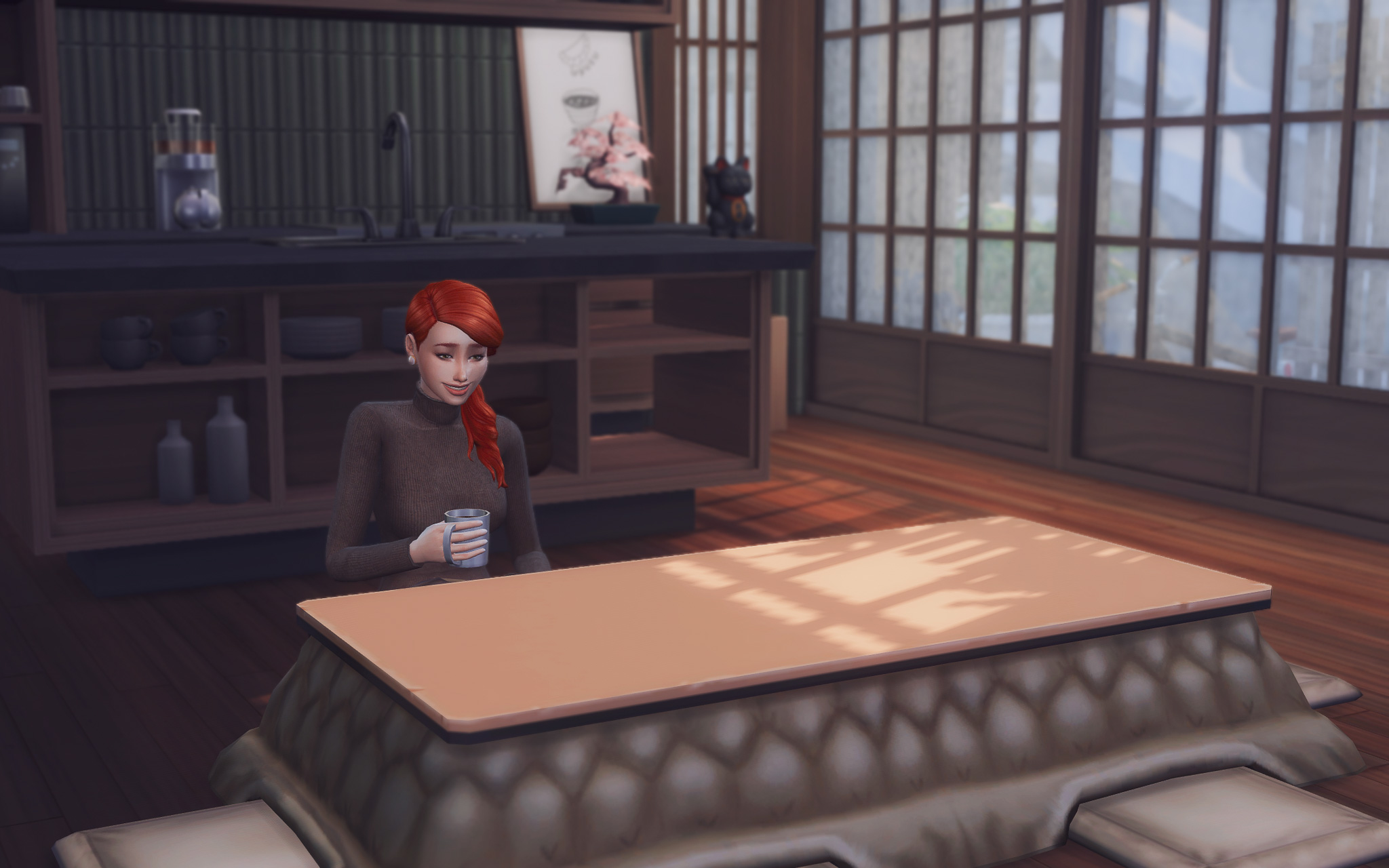 Asher was being kind, thoughtful even, and she wanted to be more open with him, trusting him completely with all her thoughts and feelings, but she knew it was only a matter of time before he did something mean and thoughtless. It wasn't clear how much he could help it, and Adelise wanted to avoid being hurt, but she decided she would stubbornly risk her feelings and take another step toward having a warmer, closer relationship with her husband.
---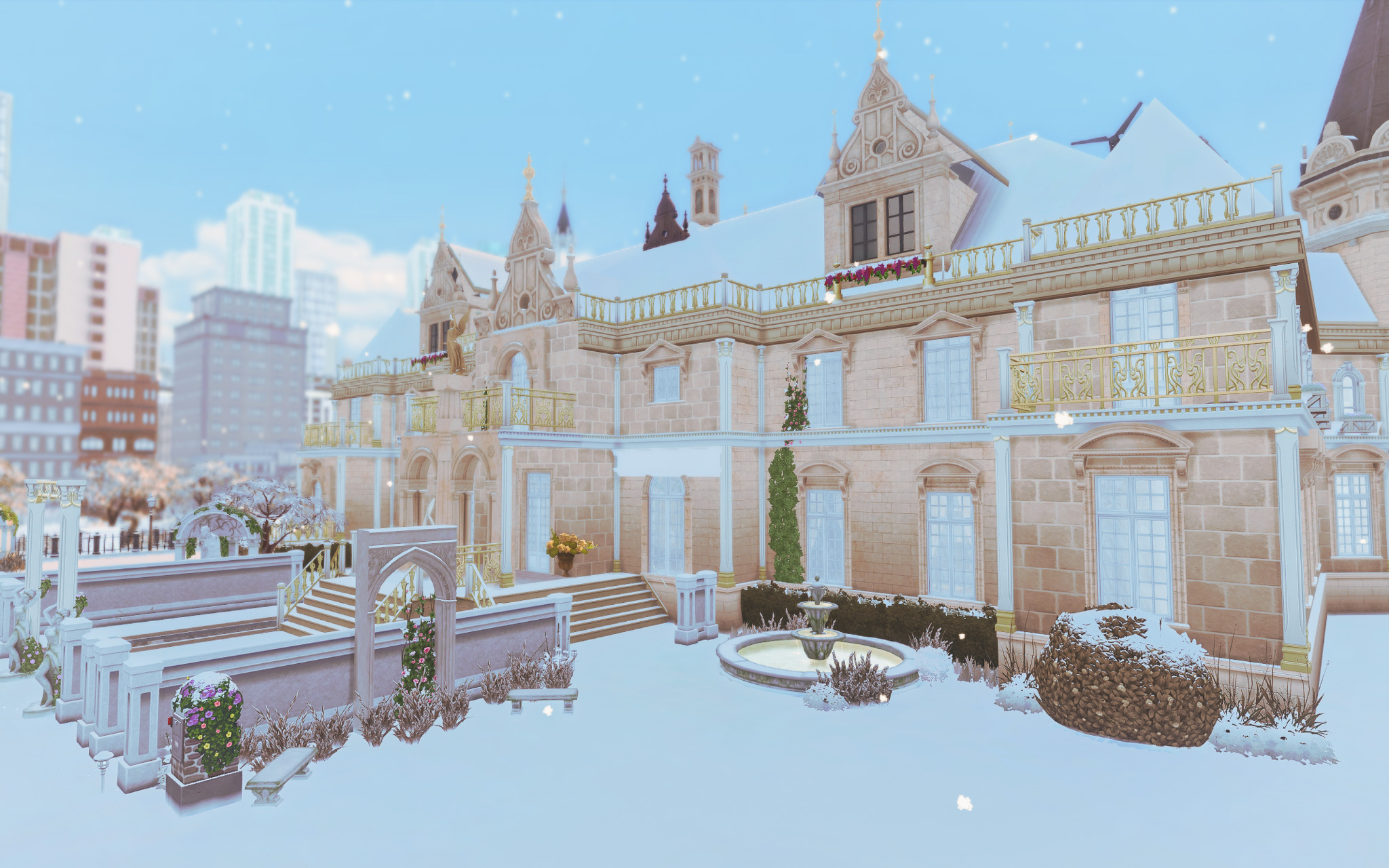 Back in San Myshuno, things were normal.
Quiet, sweet Ennik was getting bigger by the day. Before anyone knew it, she'd become a real "toddler," with her father's dark hair, her father's green eyes, and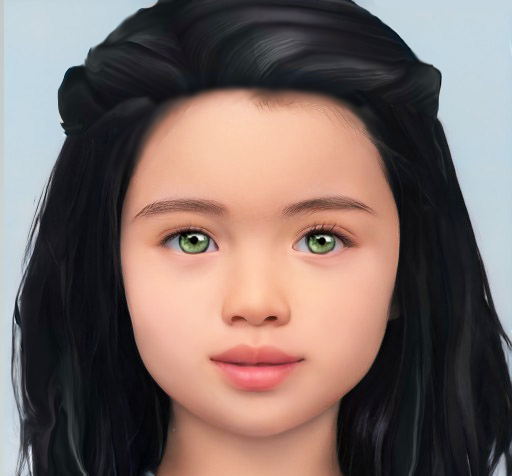 as Elmire had warned, her father's more supernatural traits. Asher and Adelise weren't sure how it was possible, but Ennik had been born a vampire, and now that she was a toddler, her vampiric nature was 100% confirmed.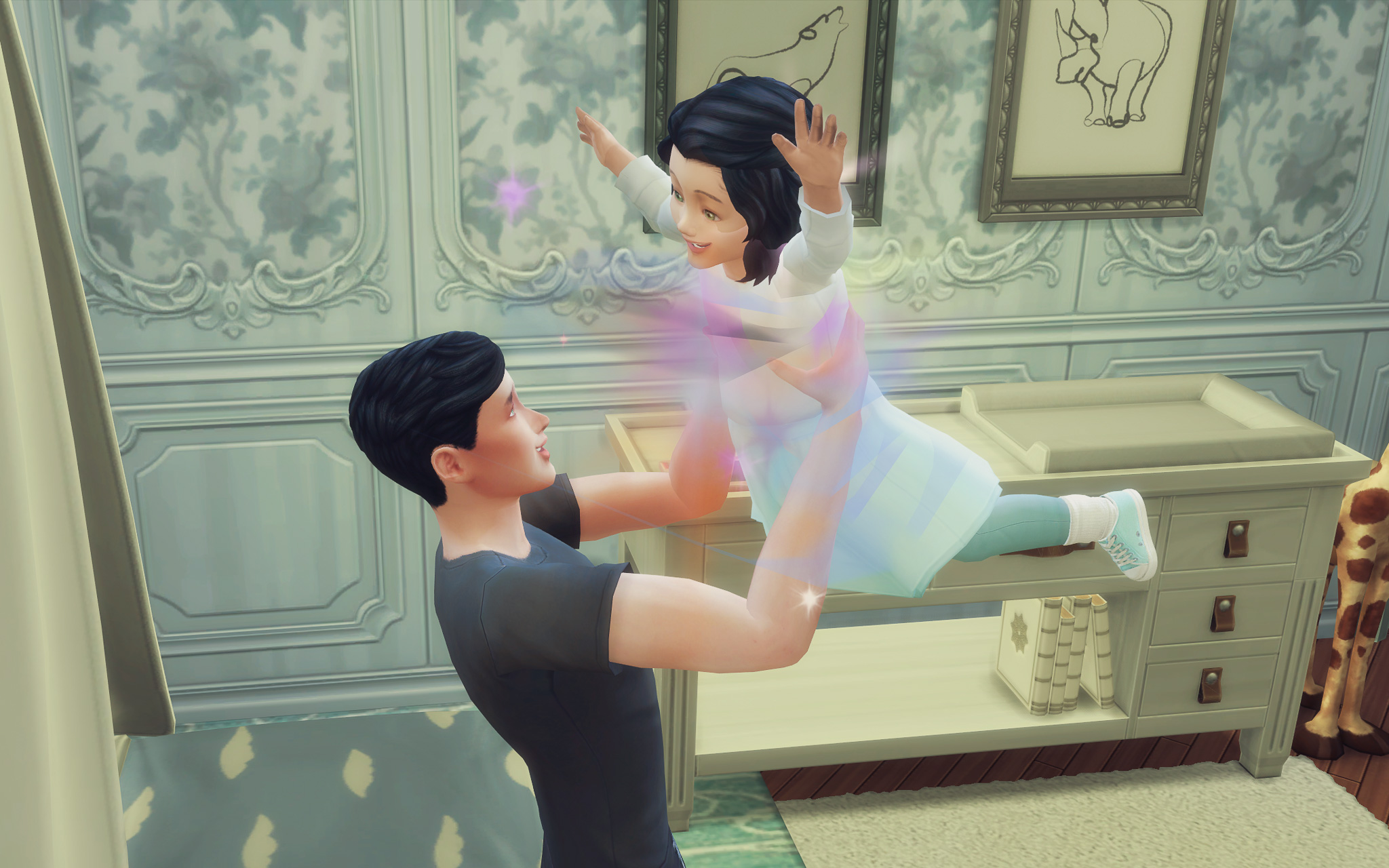 Elmire was not thrilled. She was also confused because she looked just as much like their father as Ennik did, so why was only Ennik a vampire, and how could they even tell?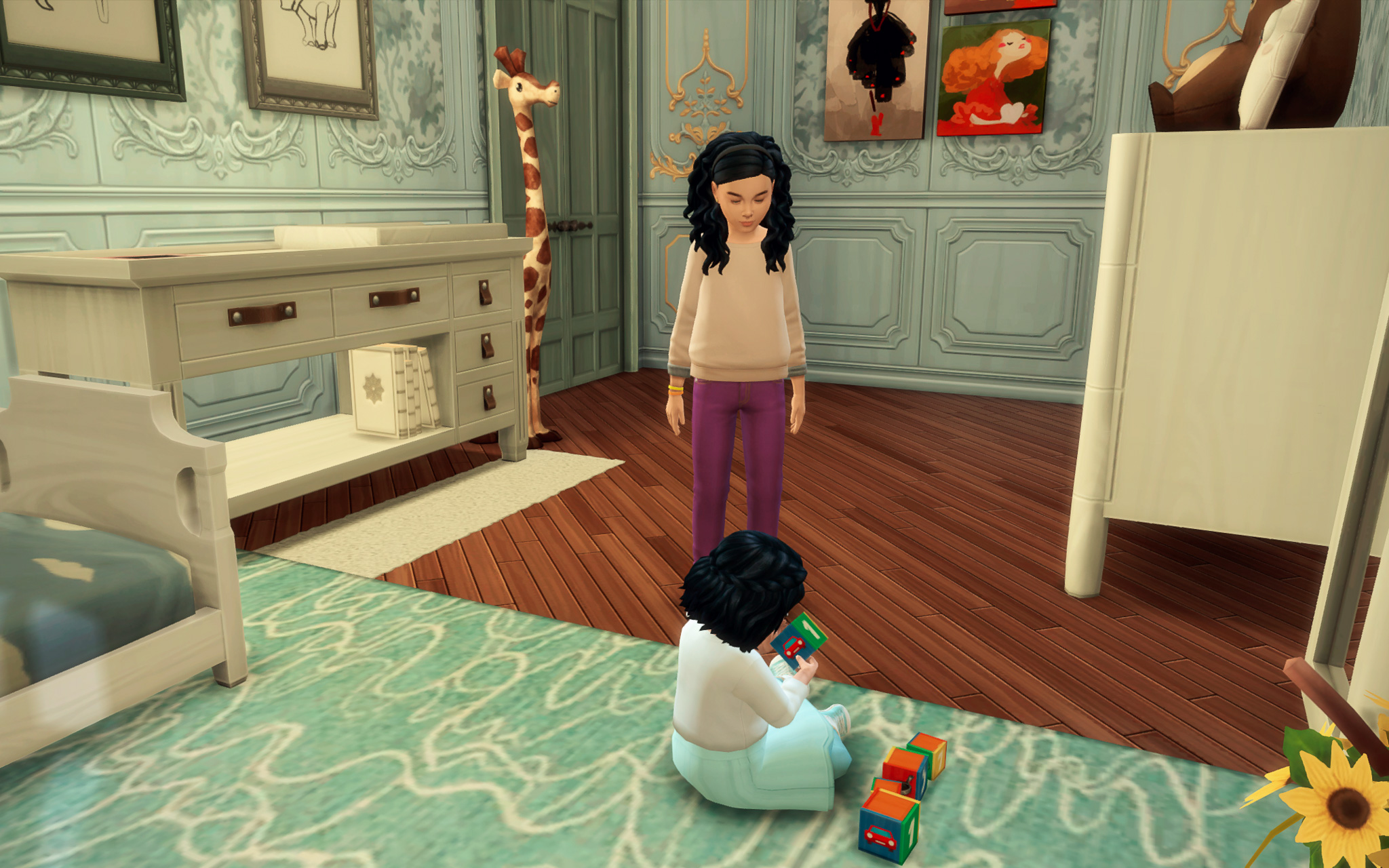 No matter how much she watched Ennik, she couldn't figure it out. But Elmire believed her parents now (she wasn't a vampire, Ennik was) and reasoned that she didn't even have the senses necessary to tell. It seemed similar to how she could immediately identify a note upon hearing it and her parents couldn't. Most people were also completely unaware of vampires. Elmire thought that she was probably aware to the extent she was only because she'd been borne into a vampire family, but even then there seemed to be hard limits to what she could understand.
Honestly, in her mind, it was all #()@)(!#@, very unfair.
She ranted in her diary about it, and got even more annoyed because what she was feeling must have been what adults meant by "disillusionment" and "growing up": having dreams crushed, but she drew a figurative line right there. She might not completely understand anything or be in control, but vampire or not, she would never, absolutely not ever, have her dreams crushed by some "grown up" reality. She did not know what her dreams were exactly, but they did not require being a vampire, and she was going to continue being happy and doing what she wanted… She still had the magic of music and no one would ever take it away from her—let them just try! Let her family lose all their money and their homes. Let her lose her hearing. Elmire did not care! Music would be part of her forever. Besides, her happiest siblings seemed to be Dysis and Darius (non-vampires) and the most sensitive was Delmarya, so maybe being a vampire was not that great anyway.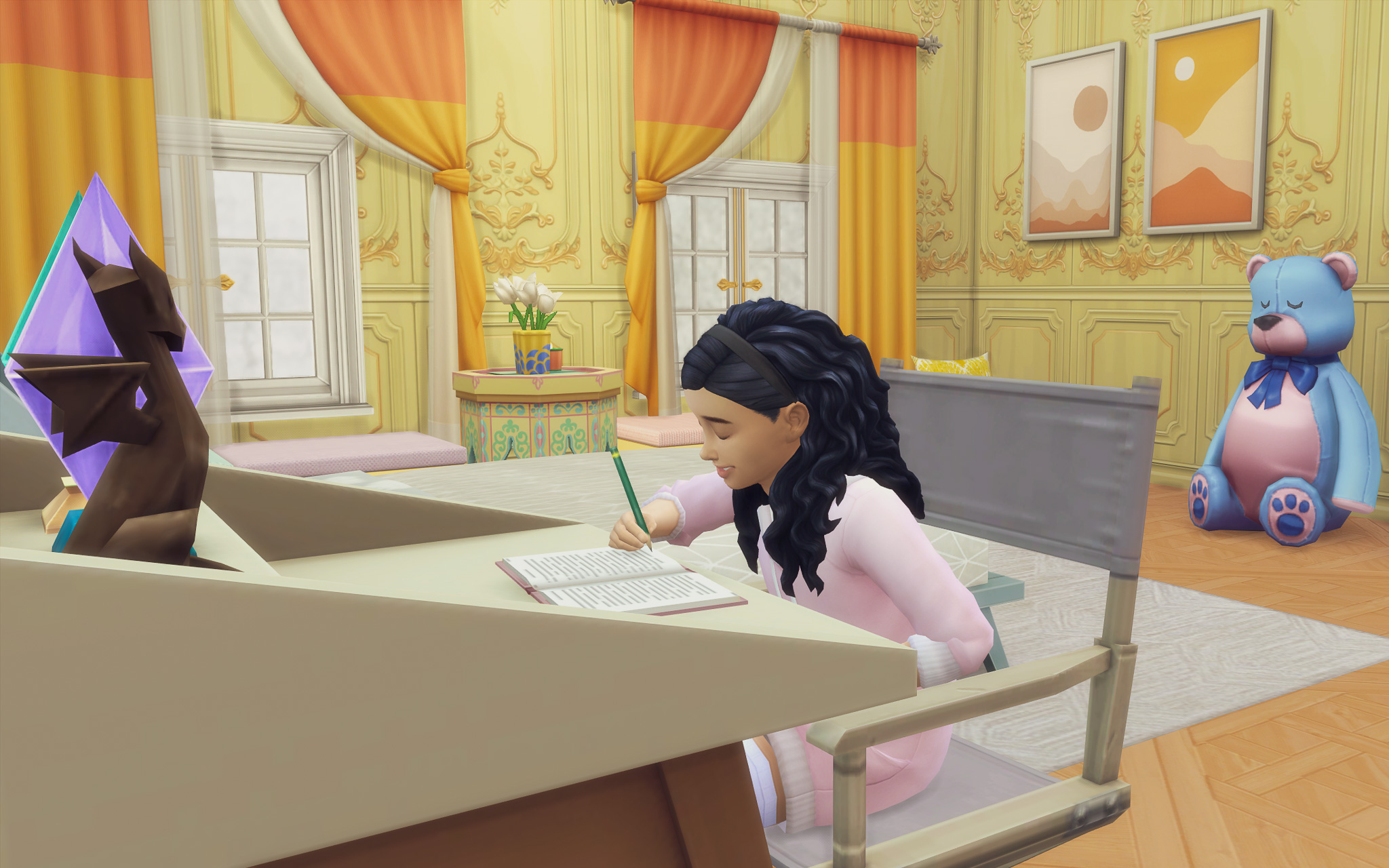 Also, despite being a vampire (which Elmire imagined as the same as being clever and powerful), Ennik was generally clueless, "barely alive," and needed a lot of help with everything. Others gave the excuse that Ennik was very young, but Elmire remembered being Ennik's age. Back then, one of Elmire's favorite words had been "no." Ennik didn't seem to even know it. She just sweetly went along with whatever was suggested. Ennik was so cute and so easy to trick that it made Elmire uncomfortable. She felt she had to help Ennik out.
So Elmire called her sister into her room and gave her some advice. First, she warned her about the future dangers of the sun. Then, about eating, all things Elmire had considered when she thought she too might be a vampire.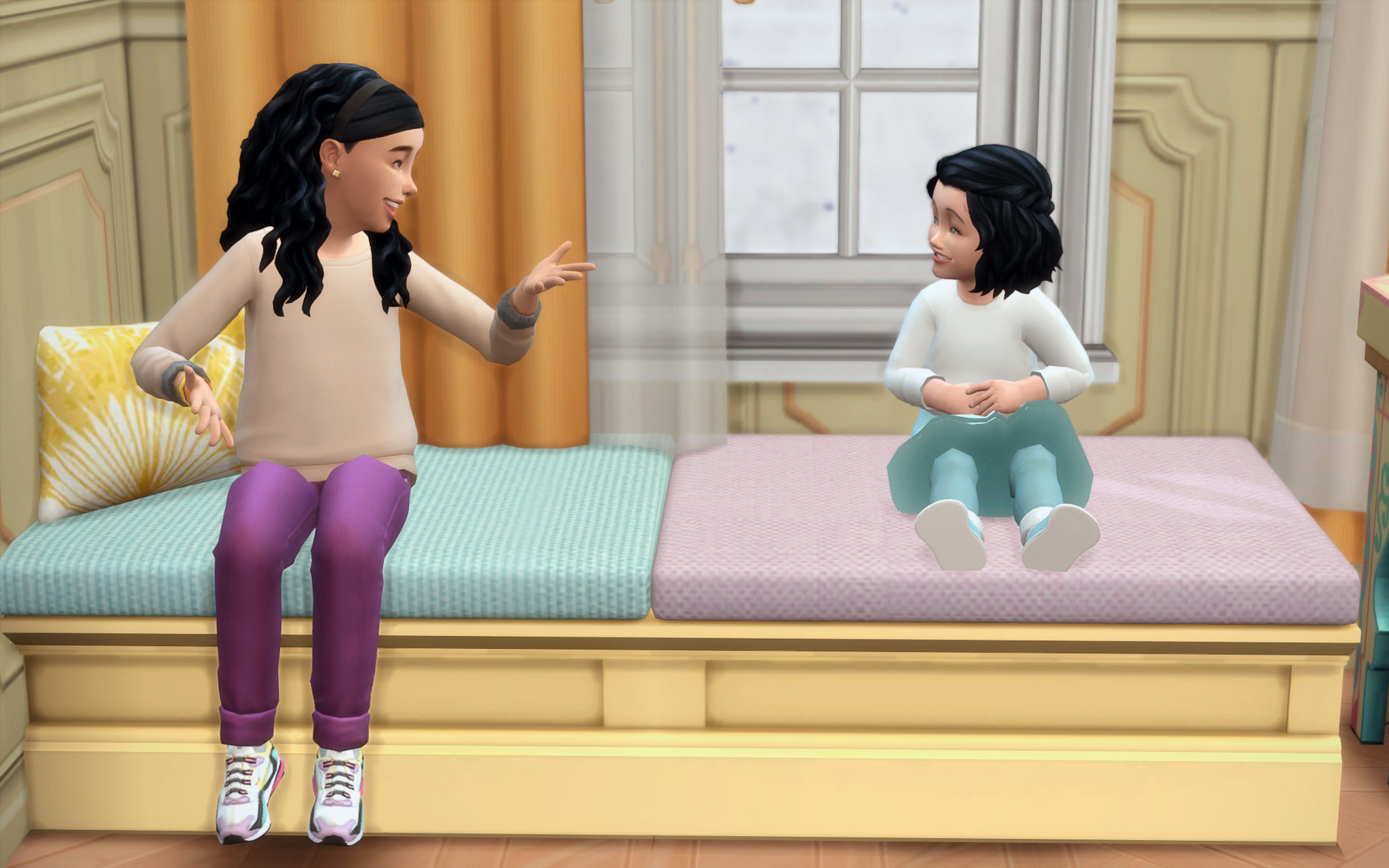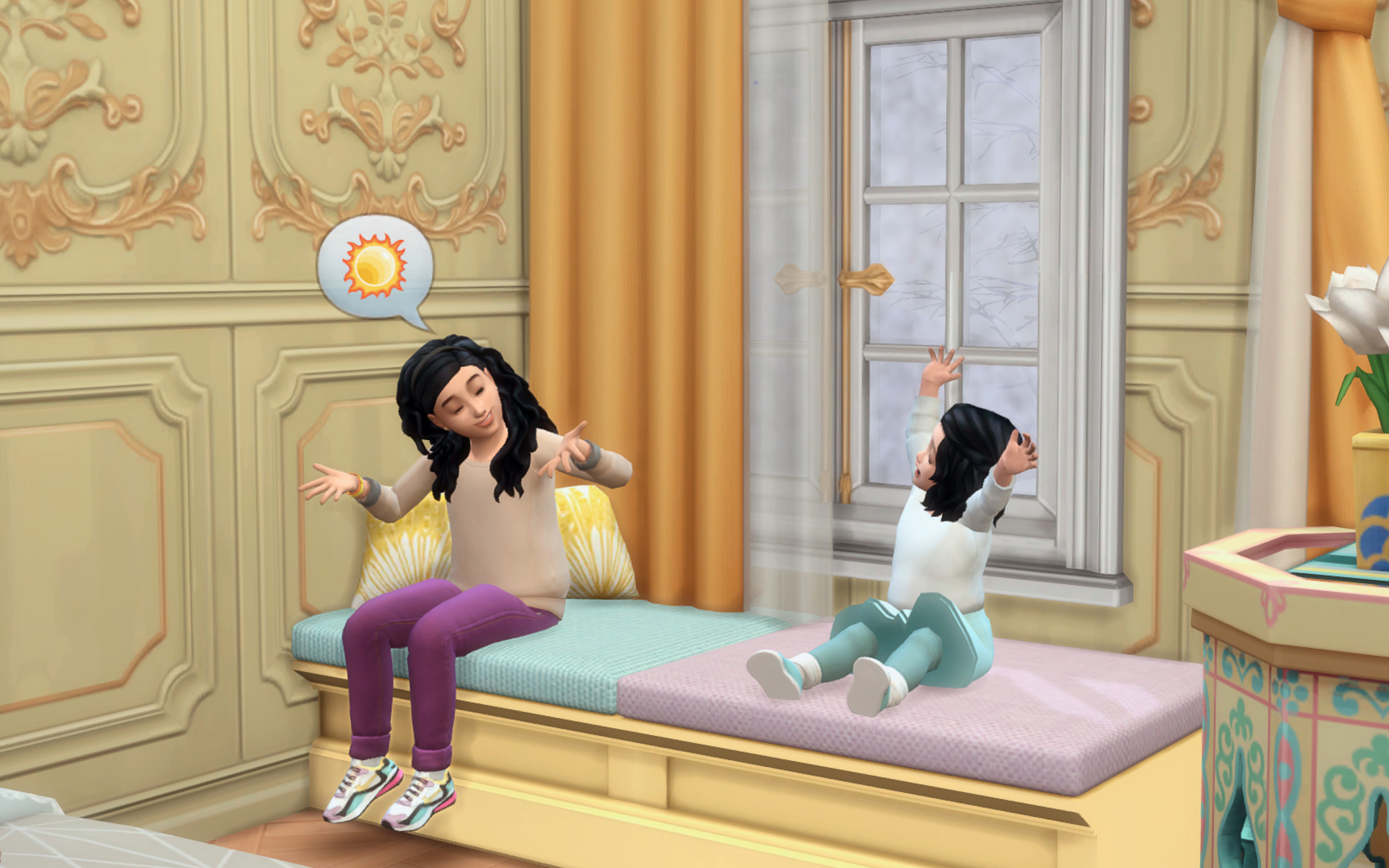 Elmire: You should know this now. If something happens and you get in trouble and really hungry…, you should bite me. I won't be upset.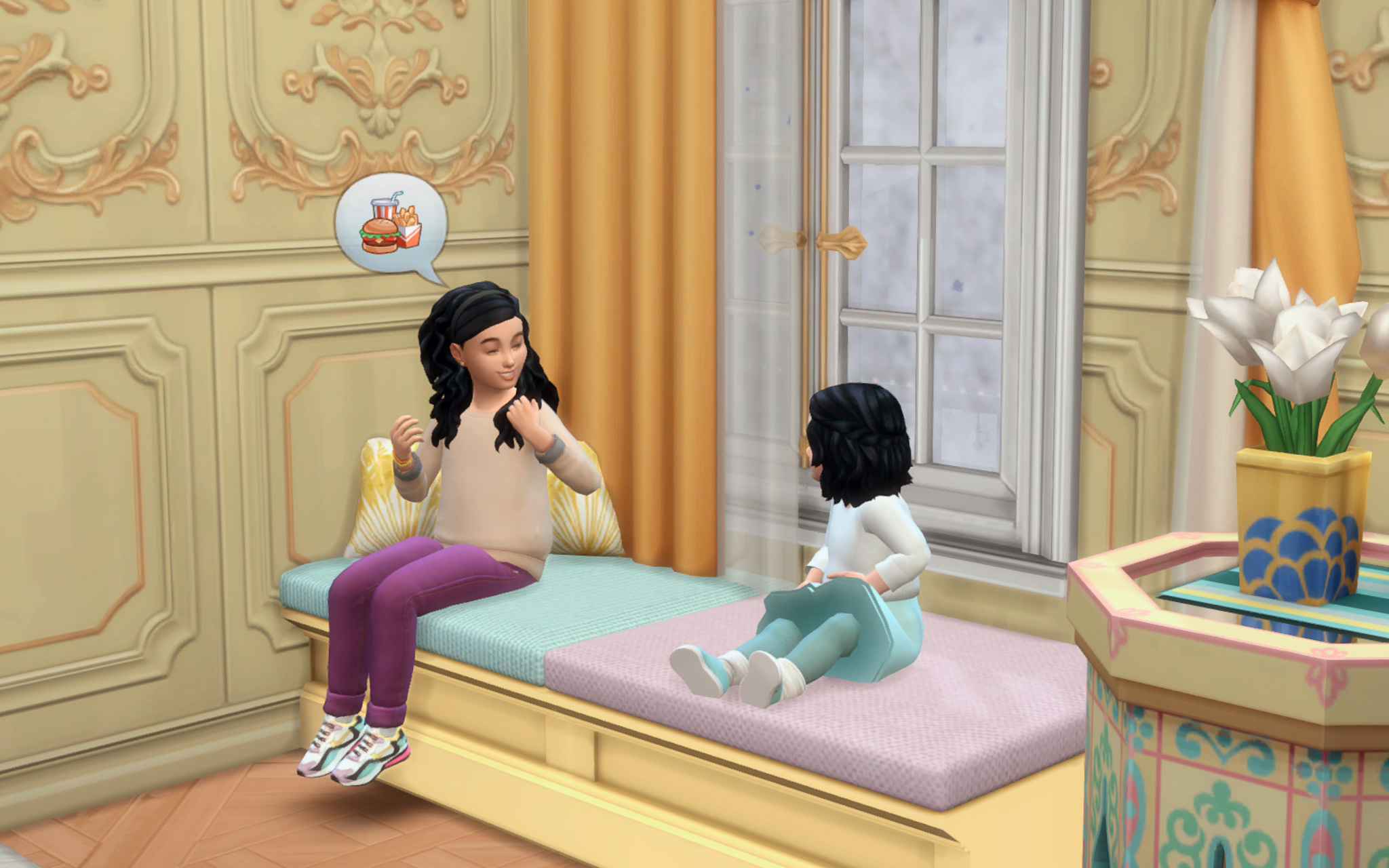 Ennik: Bite you? That's bad.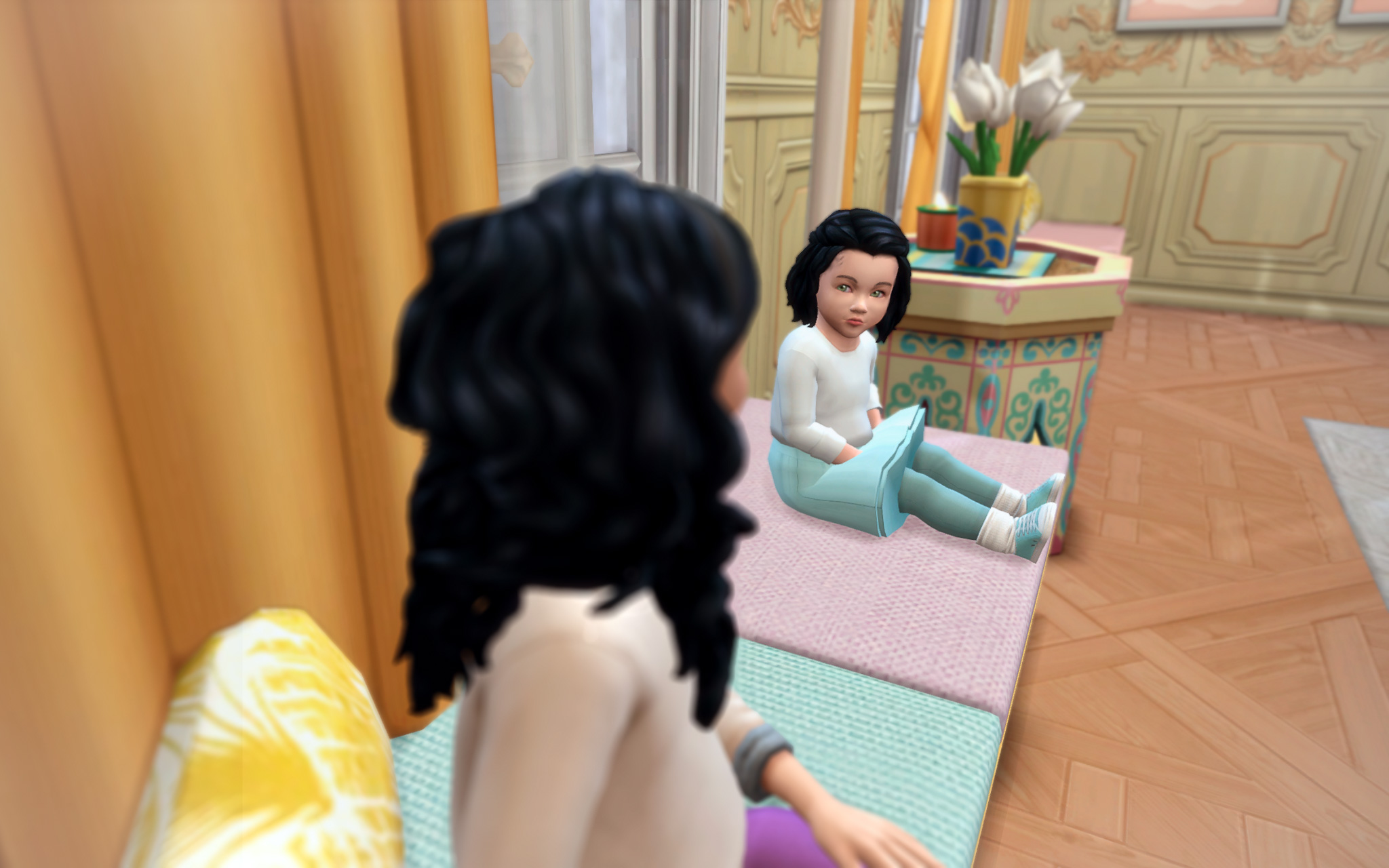 Elmire: No. You're younger than me and we're different… I want to protect you if I can.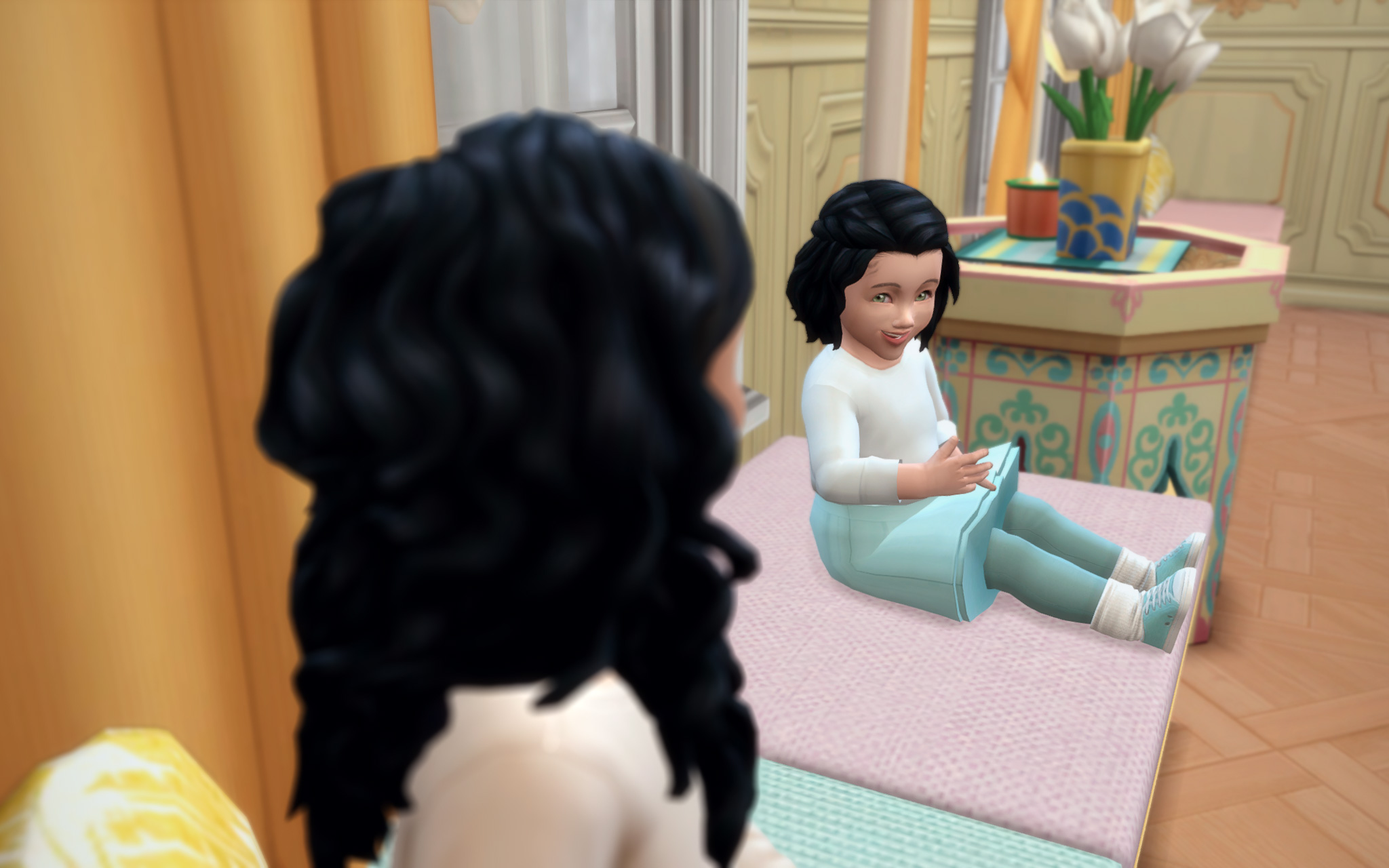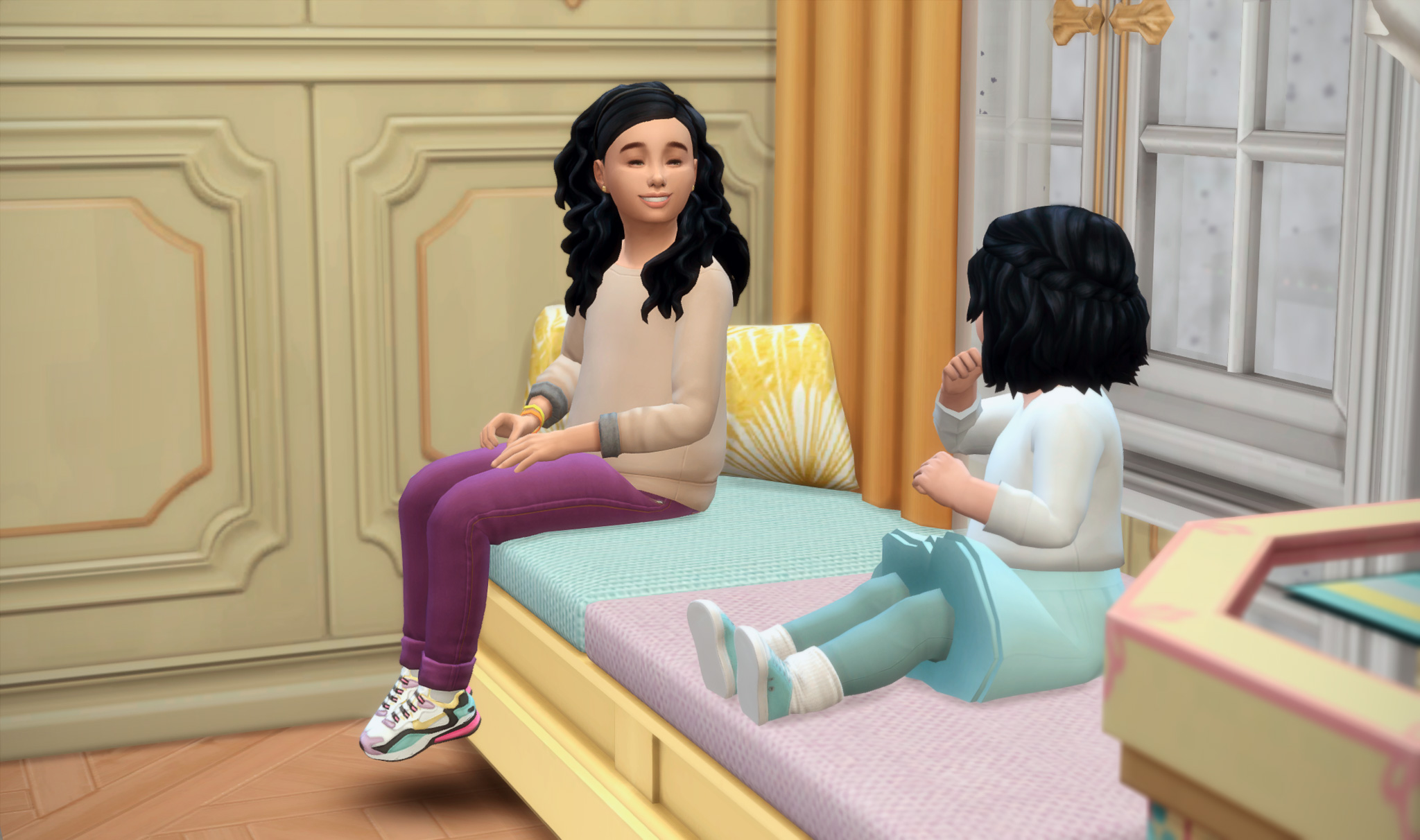 A lot of what Ennik said didn't make sense to Elmire, but Elmire listened anyway, and entertained her sister with a puppet show.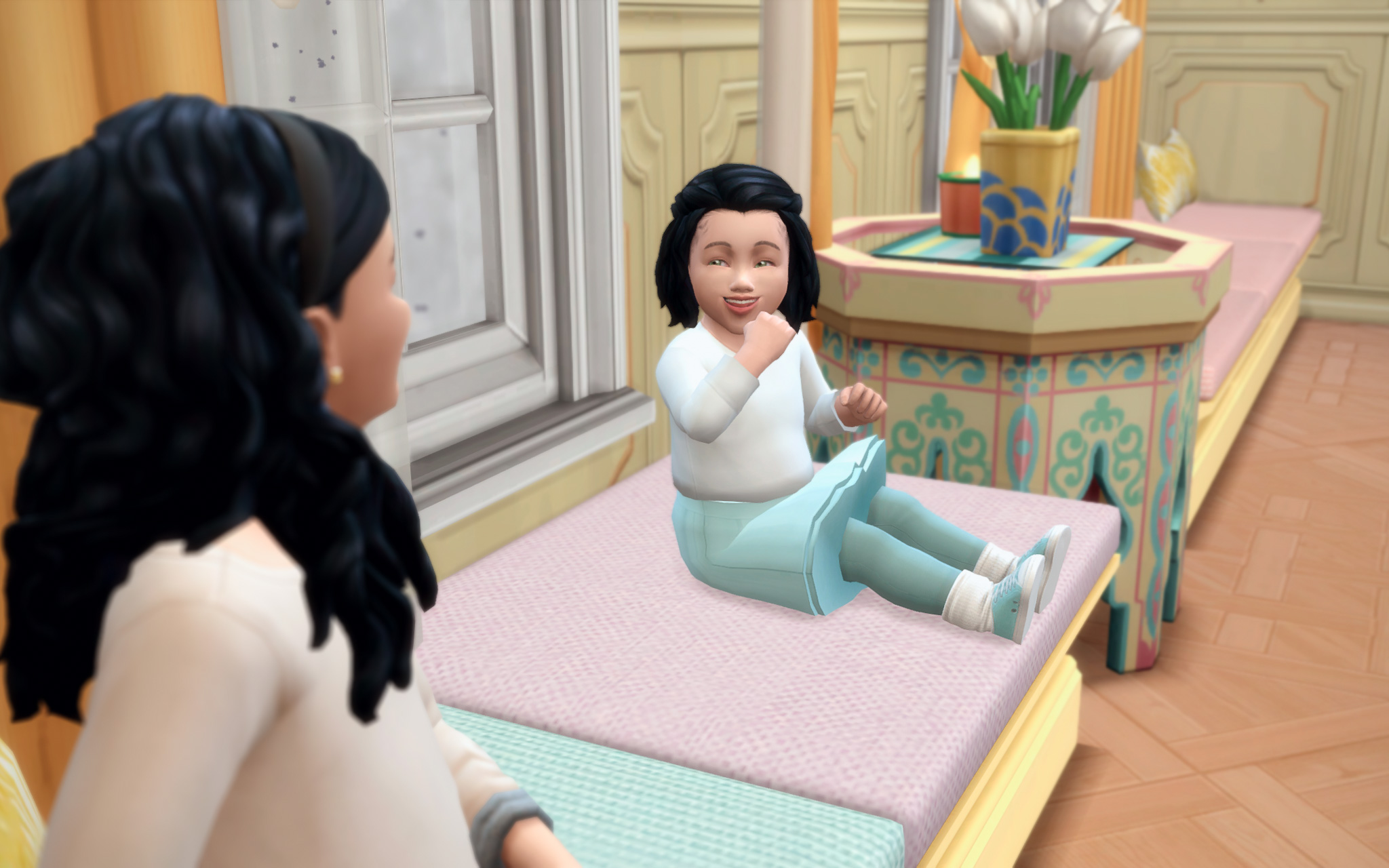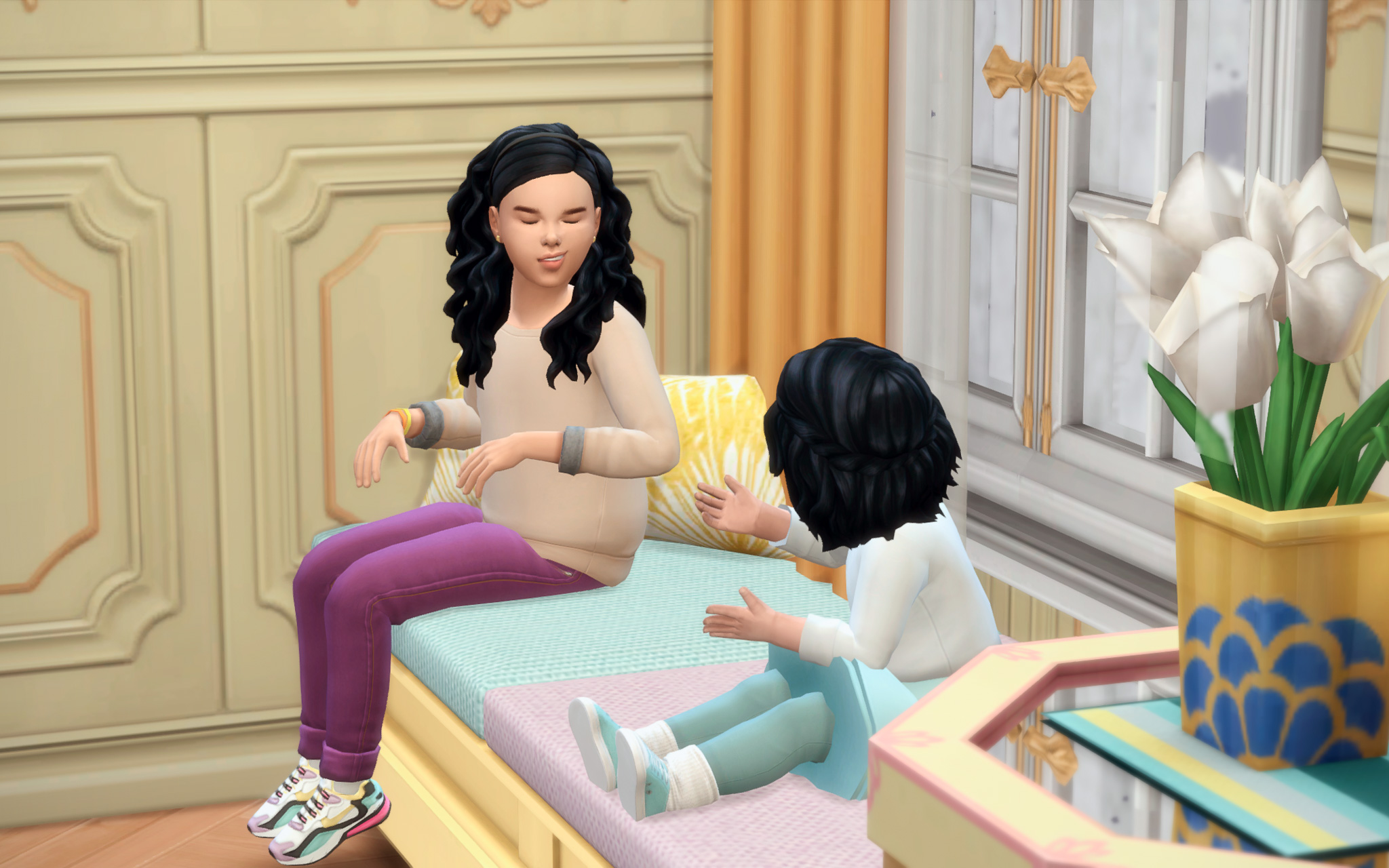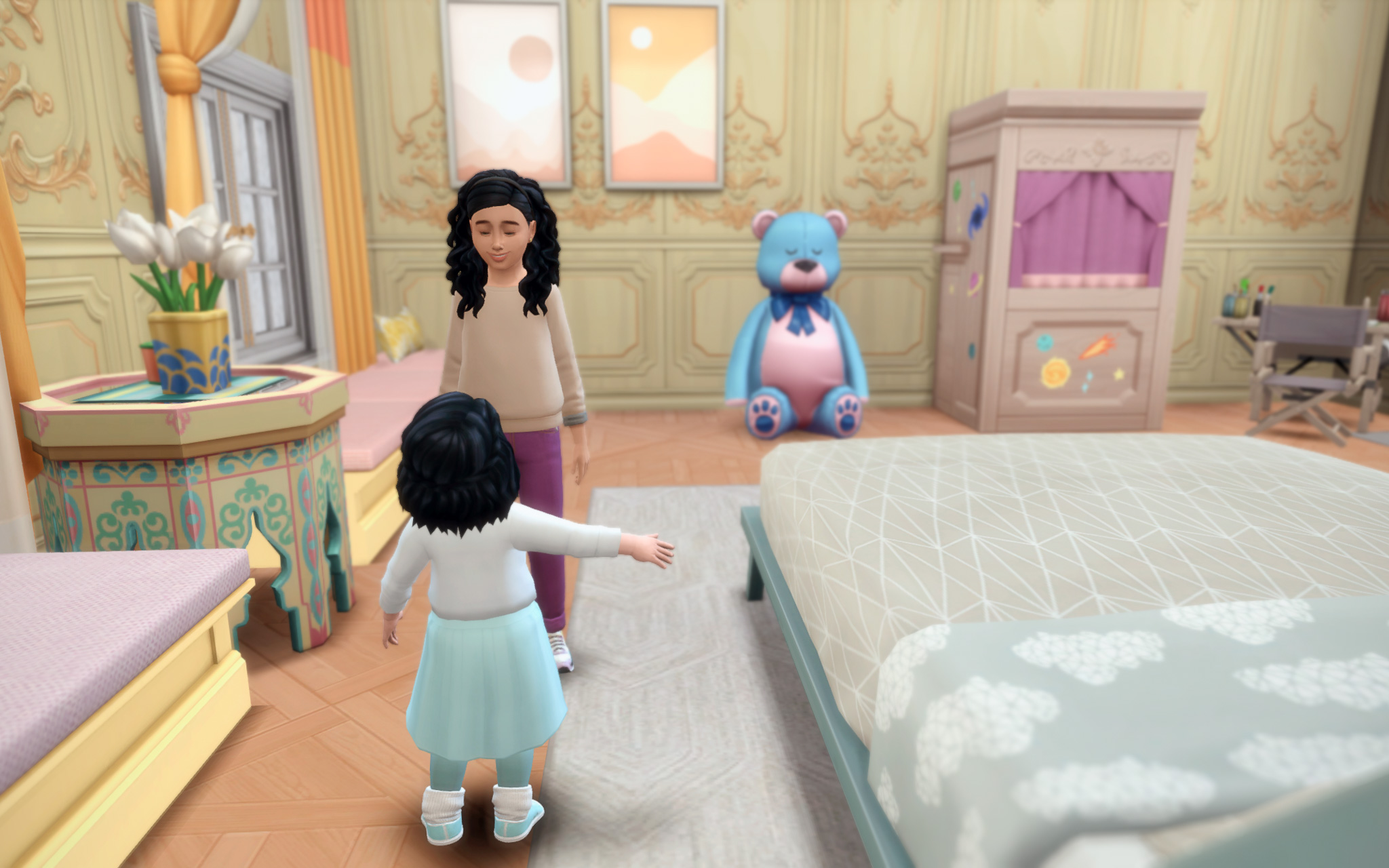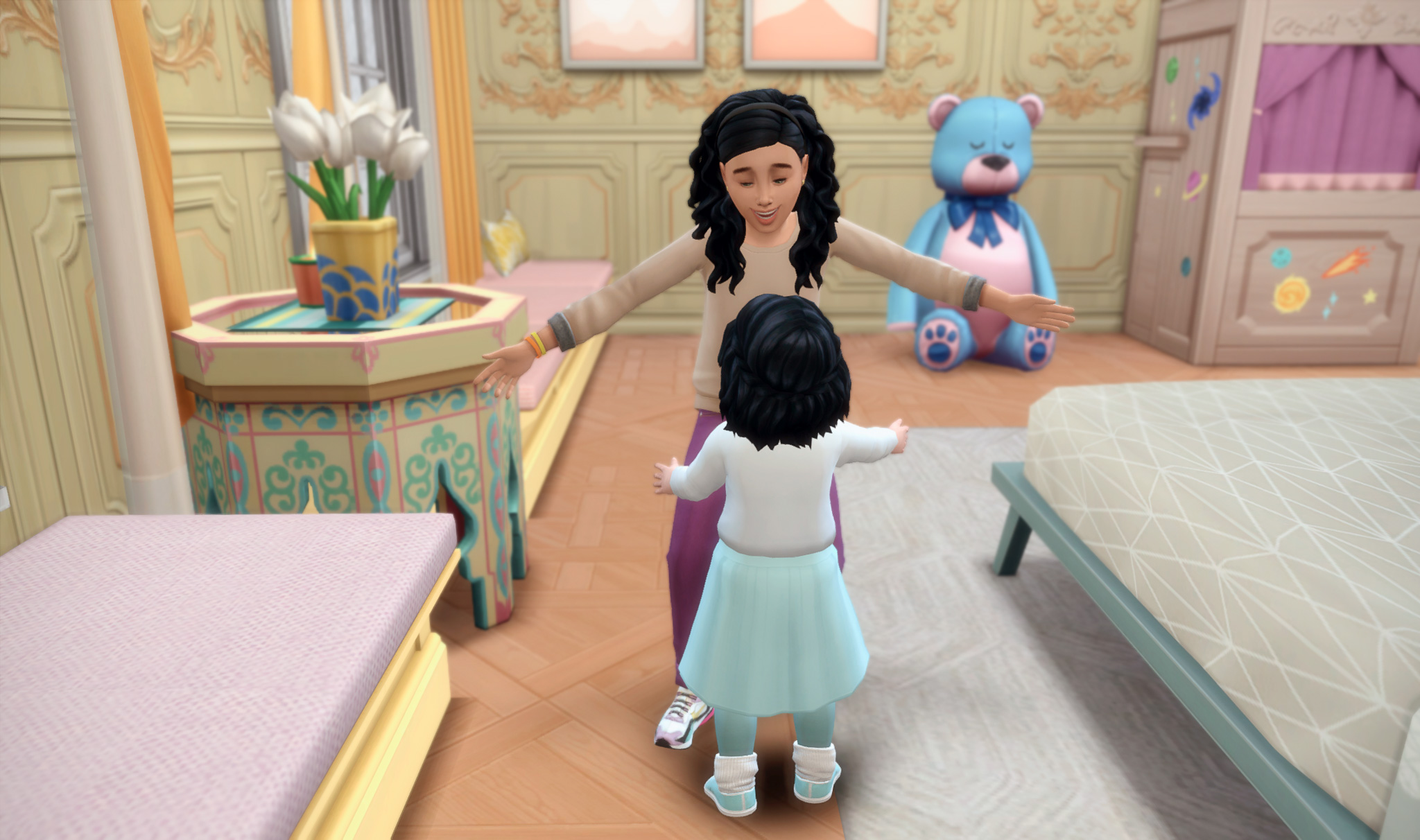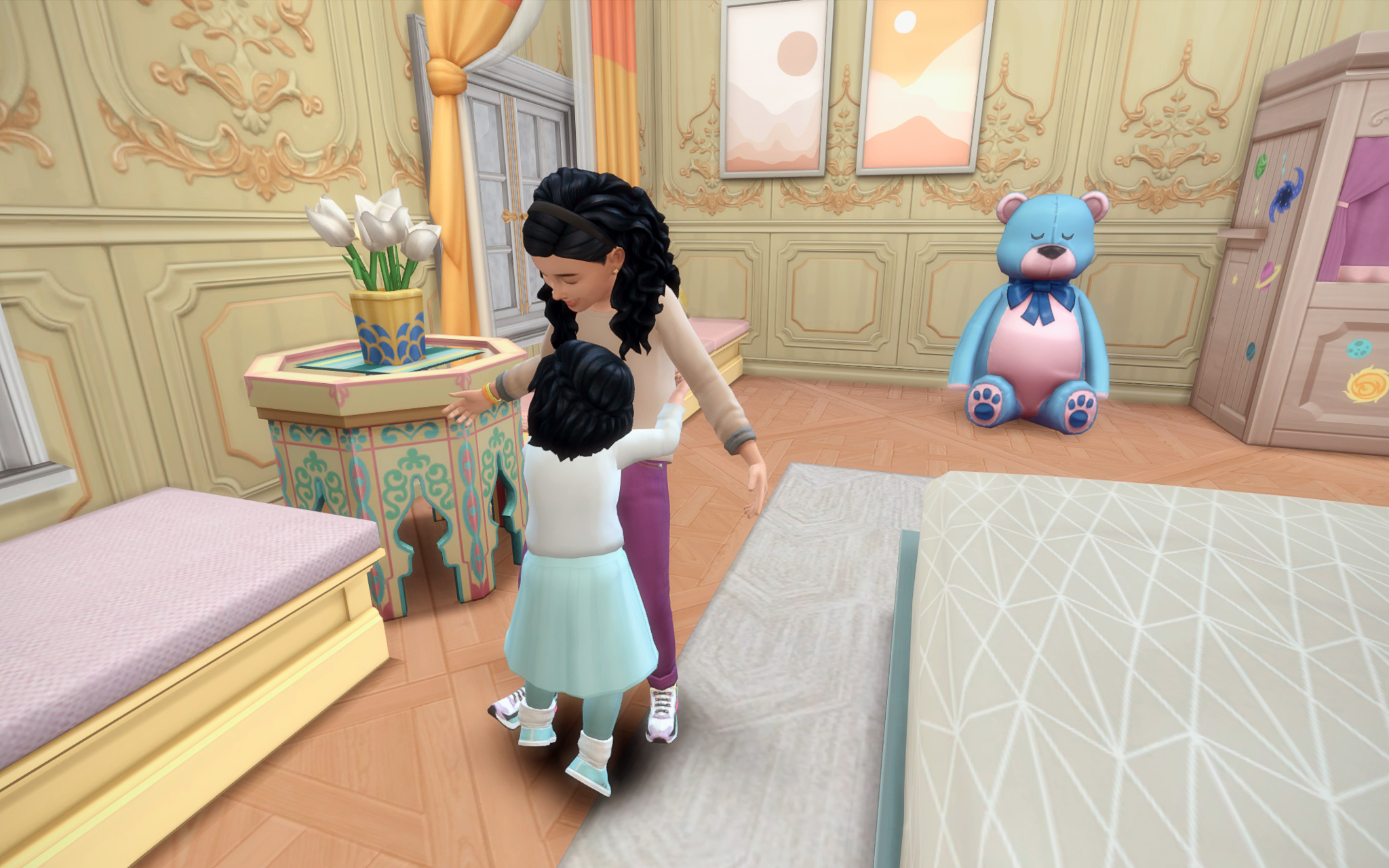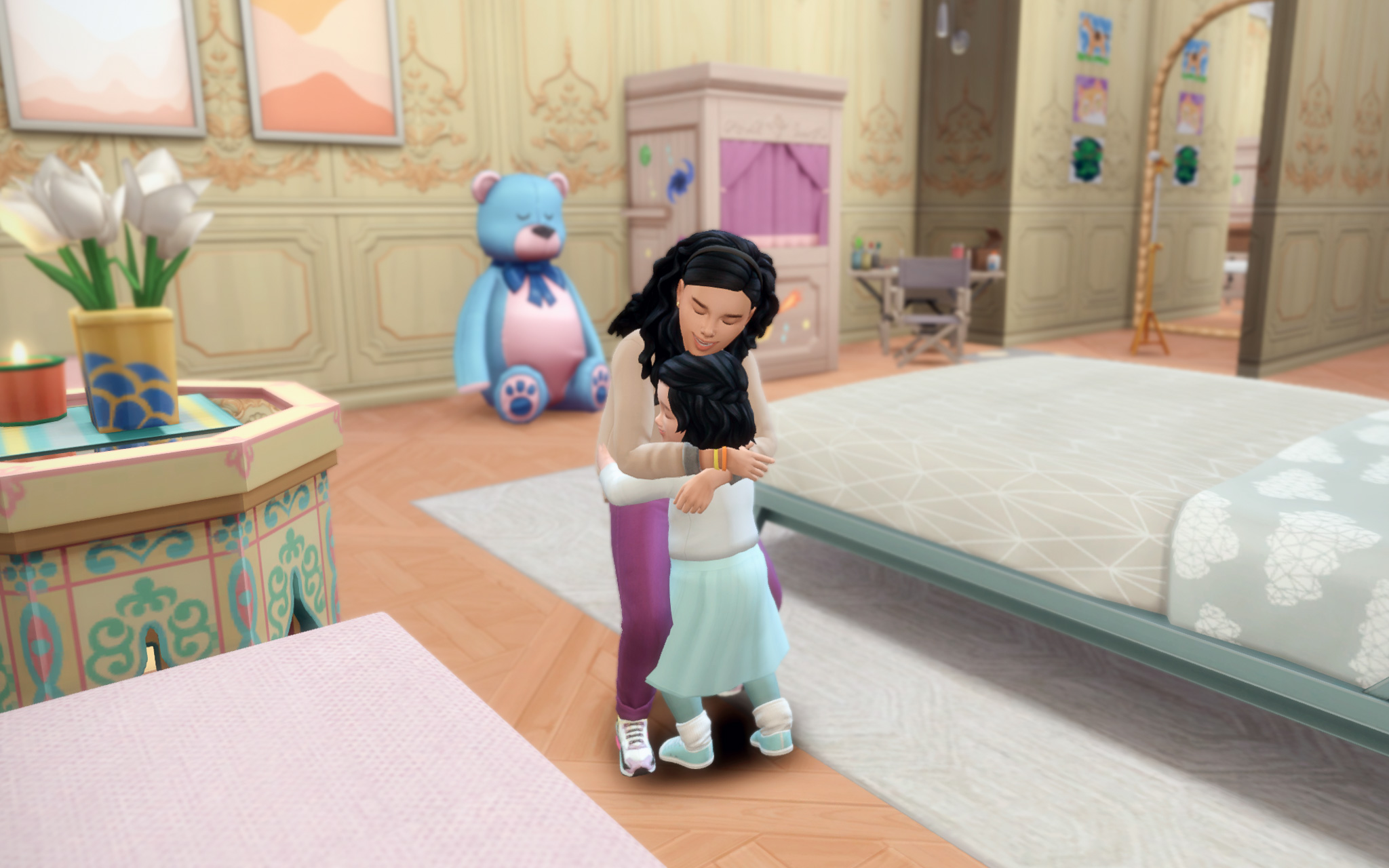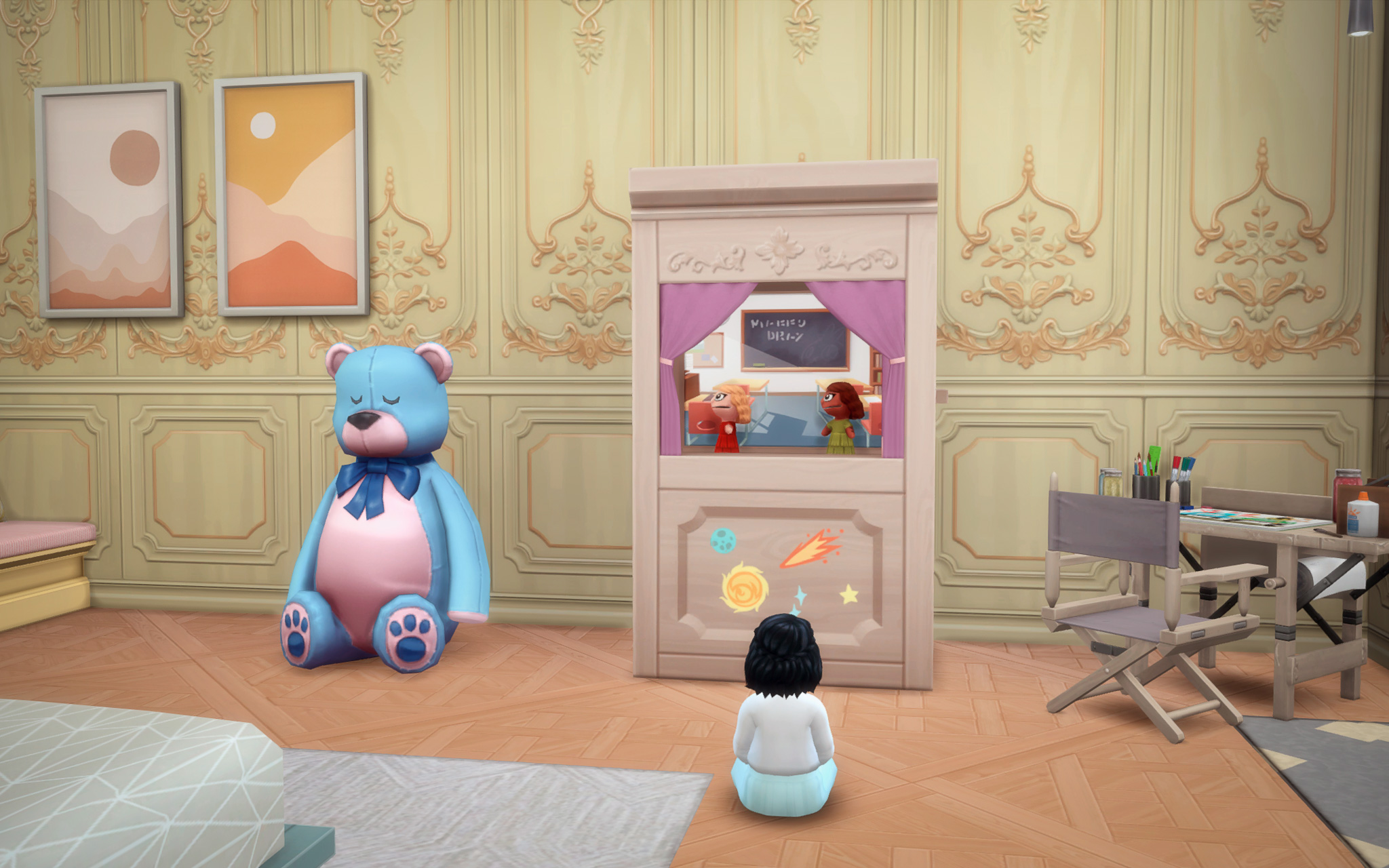 ---
Elmire had passed all available piano exams, and was a level 10 pianist on the adult scale, and had been for some time, but her parents were still limiting her piano activities "because she was a child" and they wanted her to enjoy childish things like attending elementary school. They wouldn't even let her publicly release the piano sonatas she'd composed.
But they (along with her teachers, some music producers/directors, and others still) had agreed to let her record a short performance to be broadcast! Studio lights and cameras and everything~ had been set up in the house just for her! This was her first performance for a large audience she wouldn't be able to see, and she was so nervously excited that she got goosebumps.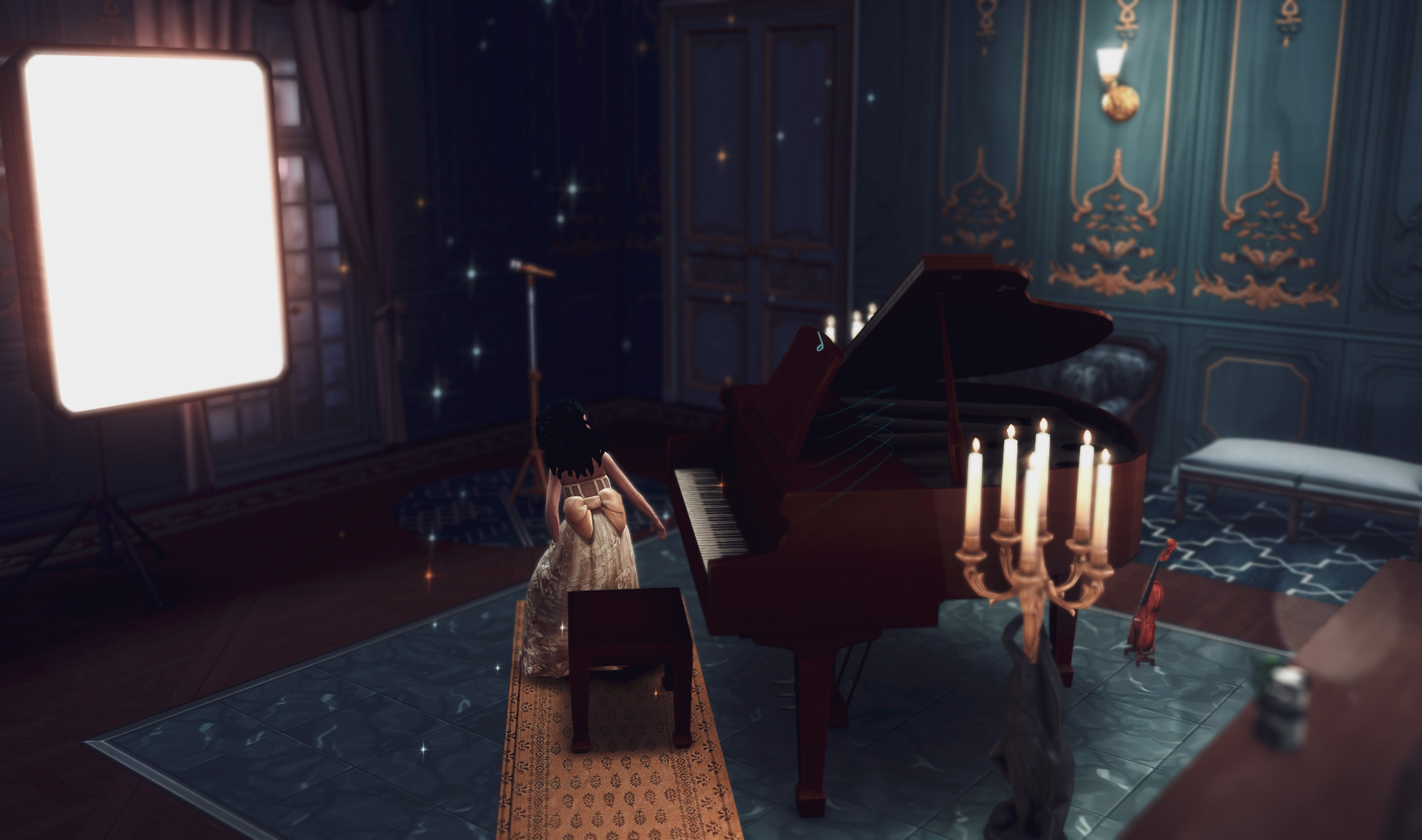 After the main rehearsal and when everything was almost ready for the real thing, she tried to shake out some of her nervous energy before she just burst!!!
by giving herself a quick pep talk in the mirror.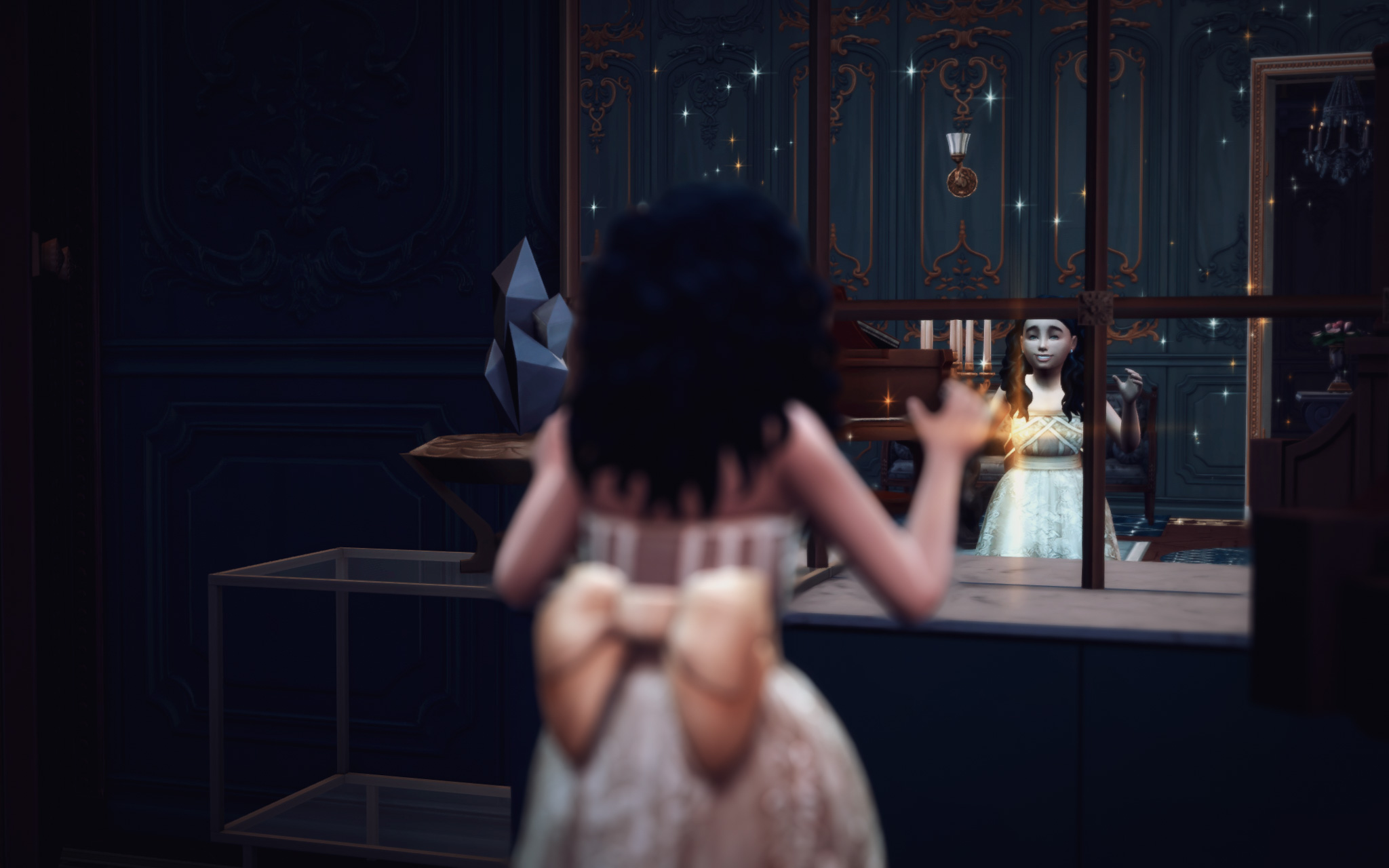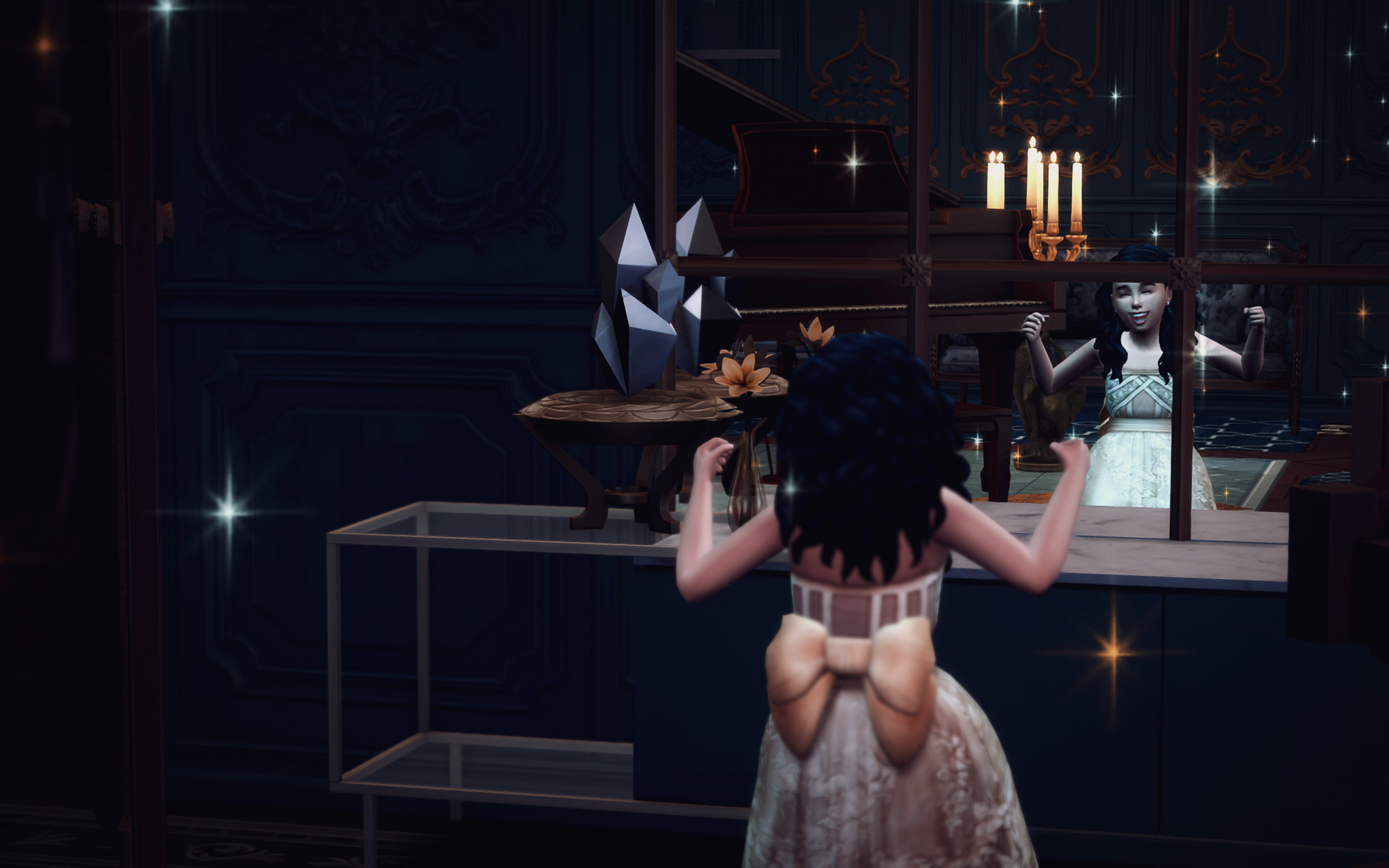 You're with Cocoa, the best piano! You can do it! You will show everyone your great technique and musicality, and play like a real pianist! YES!
She did it. For her performance, Elmire played the technically challenging pieces with astounding grace and musicality. However, her main piece was "Lot of the Rising Sun" and inspired by her sister Aster who she loved thousands and thousands of tons. In Elmire's mind, Aster didn't need to be burdened with playing the role of the family's brightest star anymore. Elmire would bring joy and light with herself and her music and everyone else could help too.
Afterwards, Elmire was still super excited. She explained everything to her father. How she controlled her nerves. How there were too many cameras. How the lights had been hot on her back. How she'd decided to approach her pieces. How…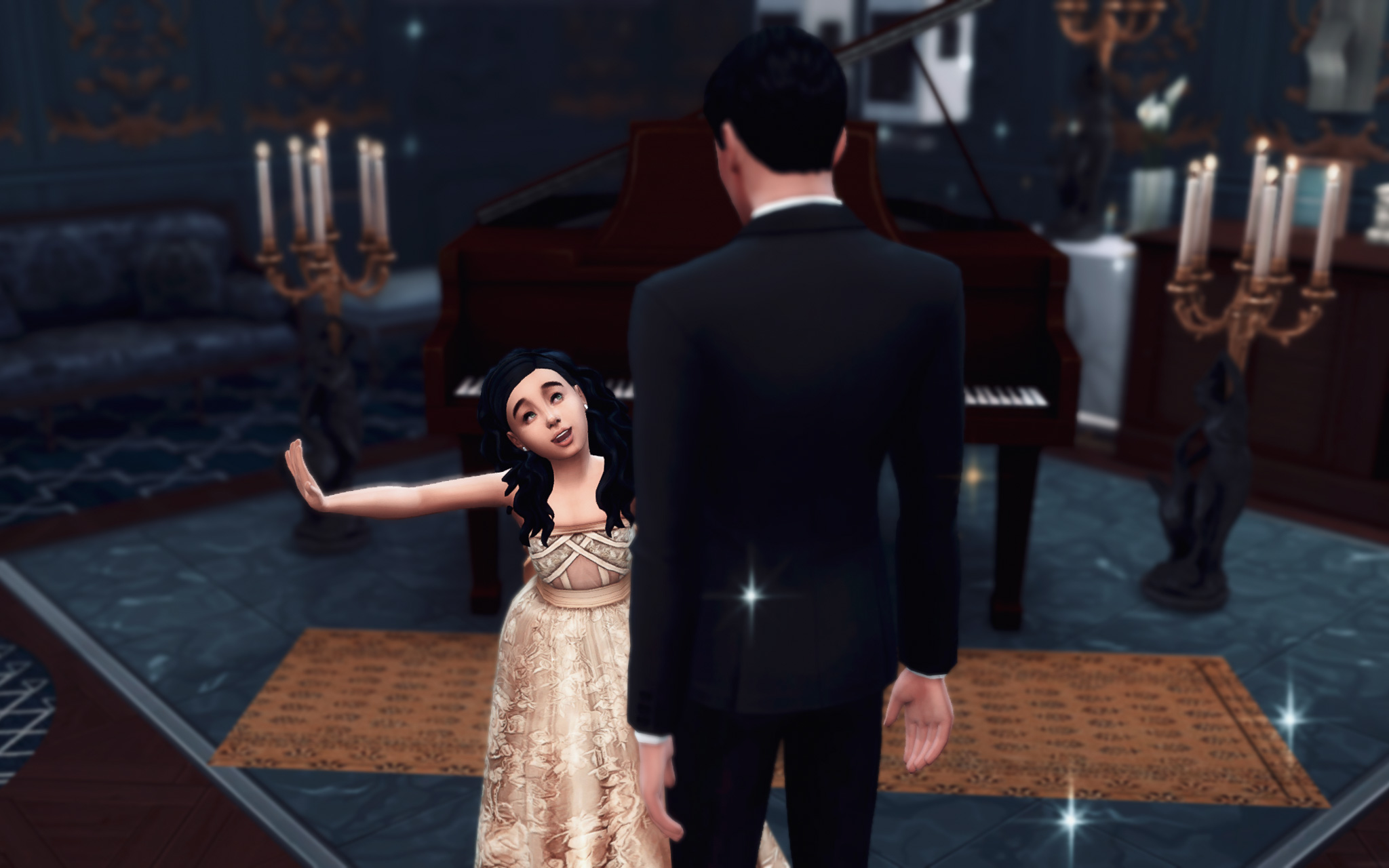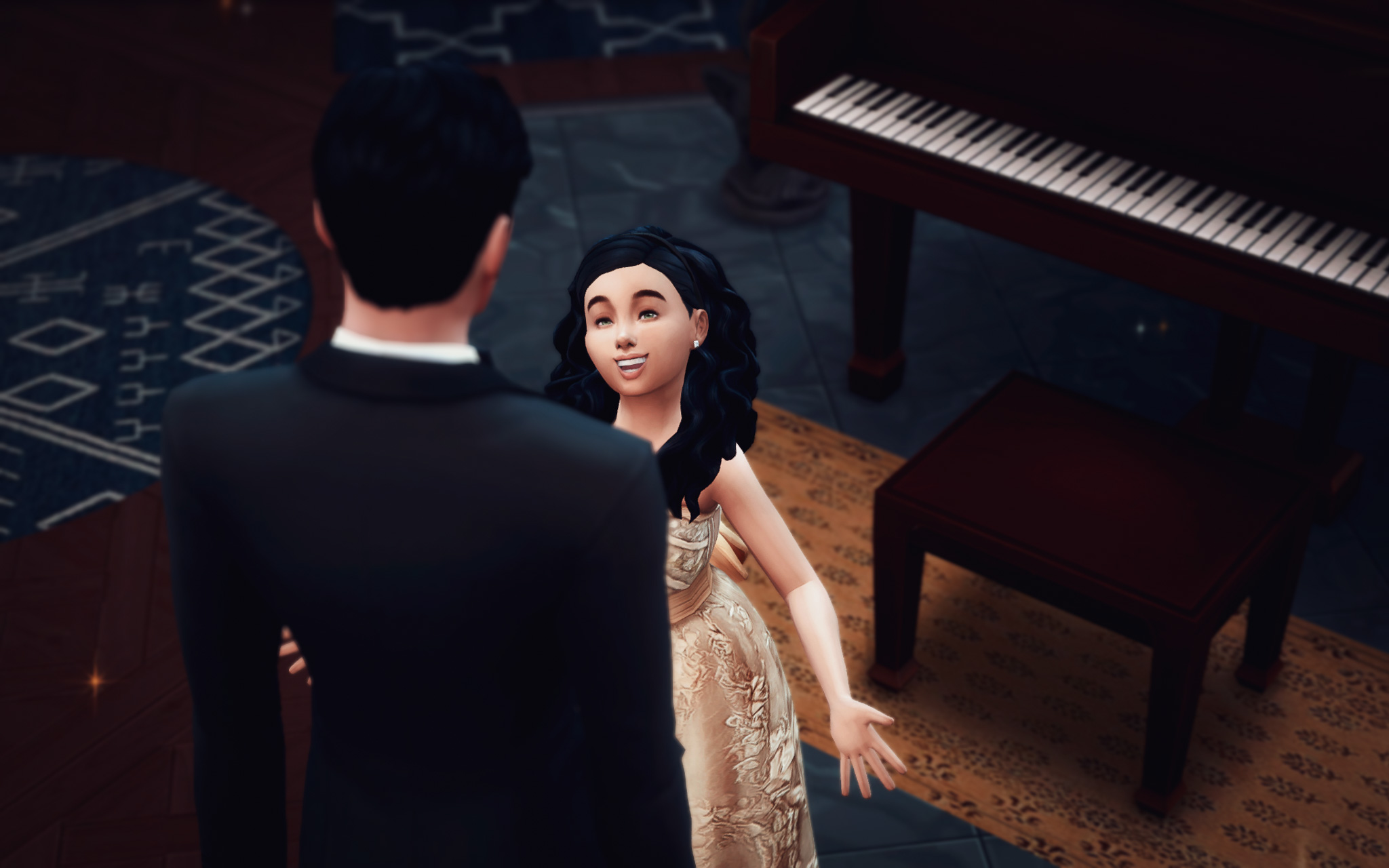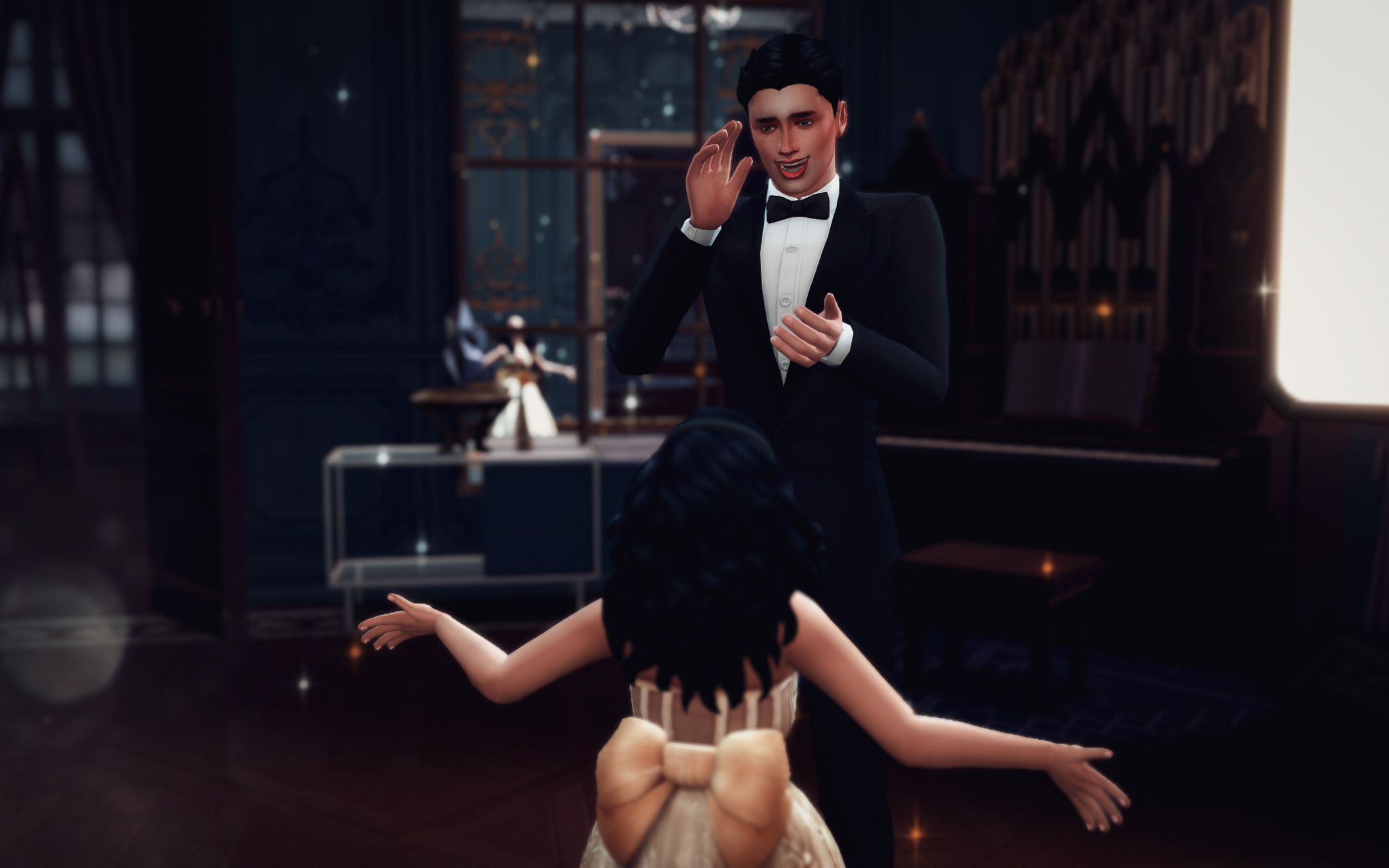 Asher was beyond proud, but more importantly, he was beyond, beyond grateful for how happy his child was.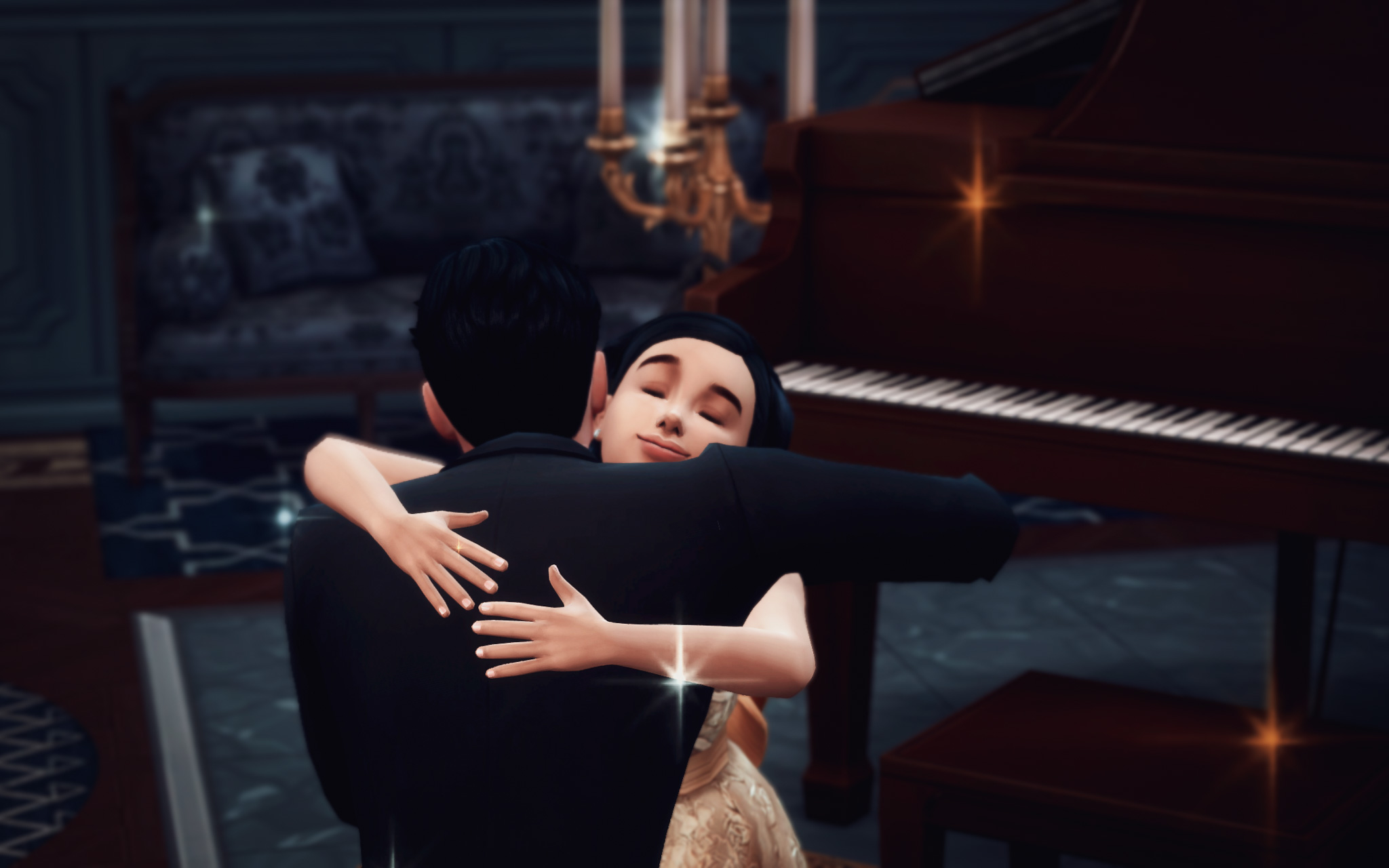 He couldn't resist giving her the biggest hug ever. Elmire thought to object at first, but she decided to let him have his moment.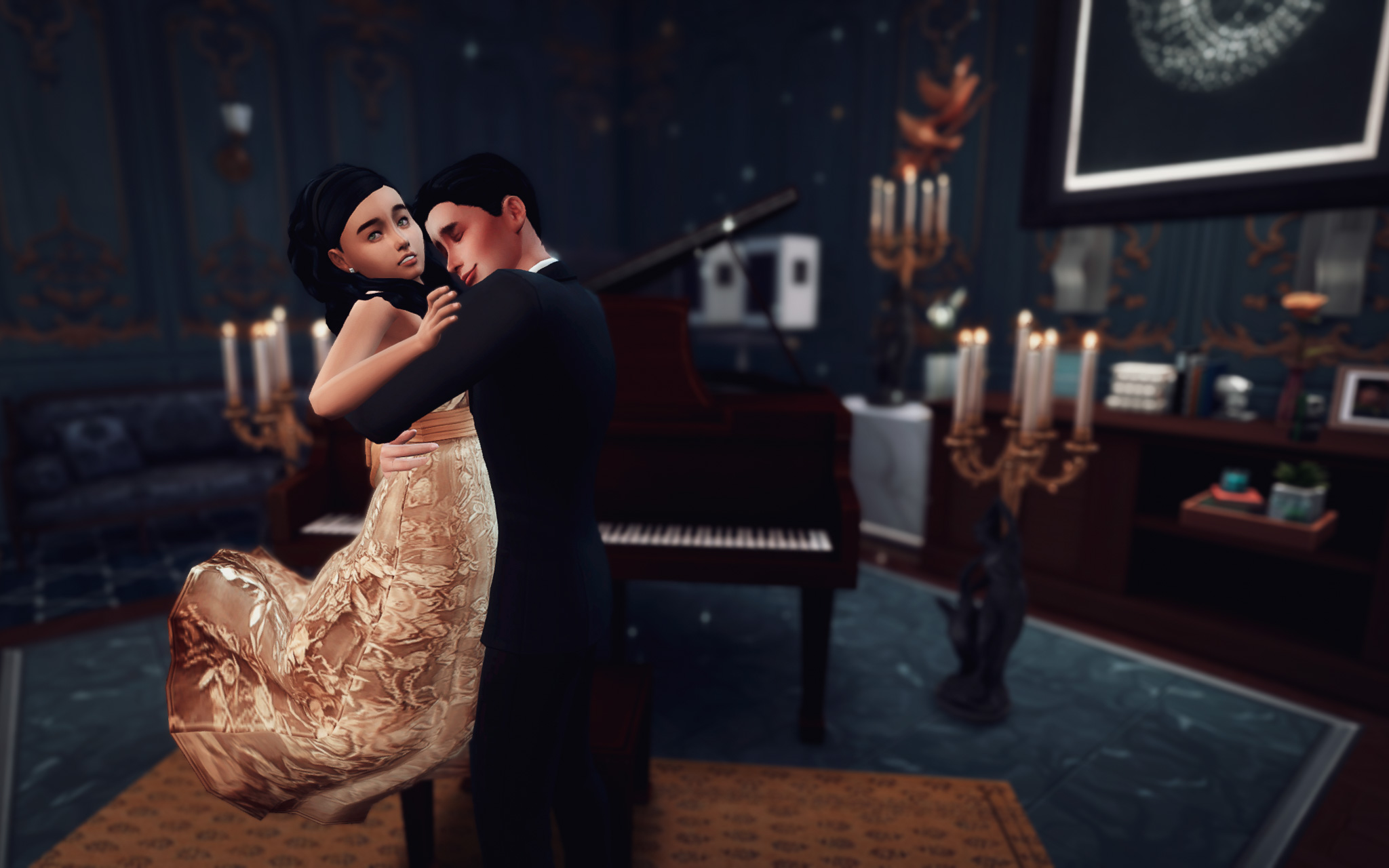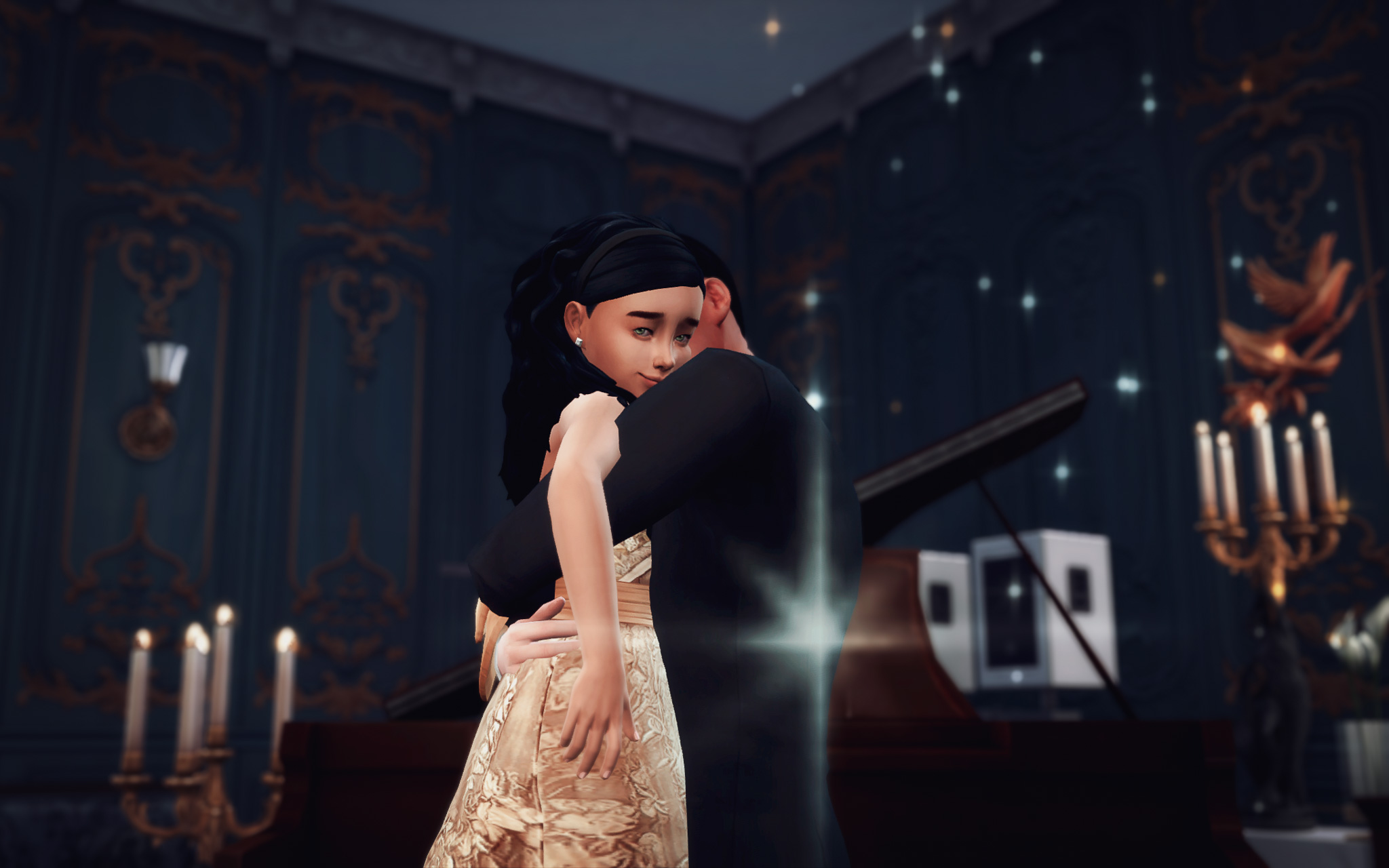 Note: I used one pose (thanks ratboysims). Allow it. 🙂 Also, allow the video's imperfections. Thanks!