Happy Halloween! This post is a break from regular posts. It's not part of the official Fier legacy storyline. I'm spamming Halloween-themed pictures to wish everyone a happy and safe Halloween! 🧛‍♀️
Elmire uses Halloween as a reason to dress up, goof around in costumes with friends, engage in a dramatic fake fight partly for her little sister's entertainment, take photos, and eat handfuls of candy.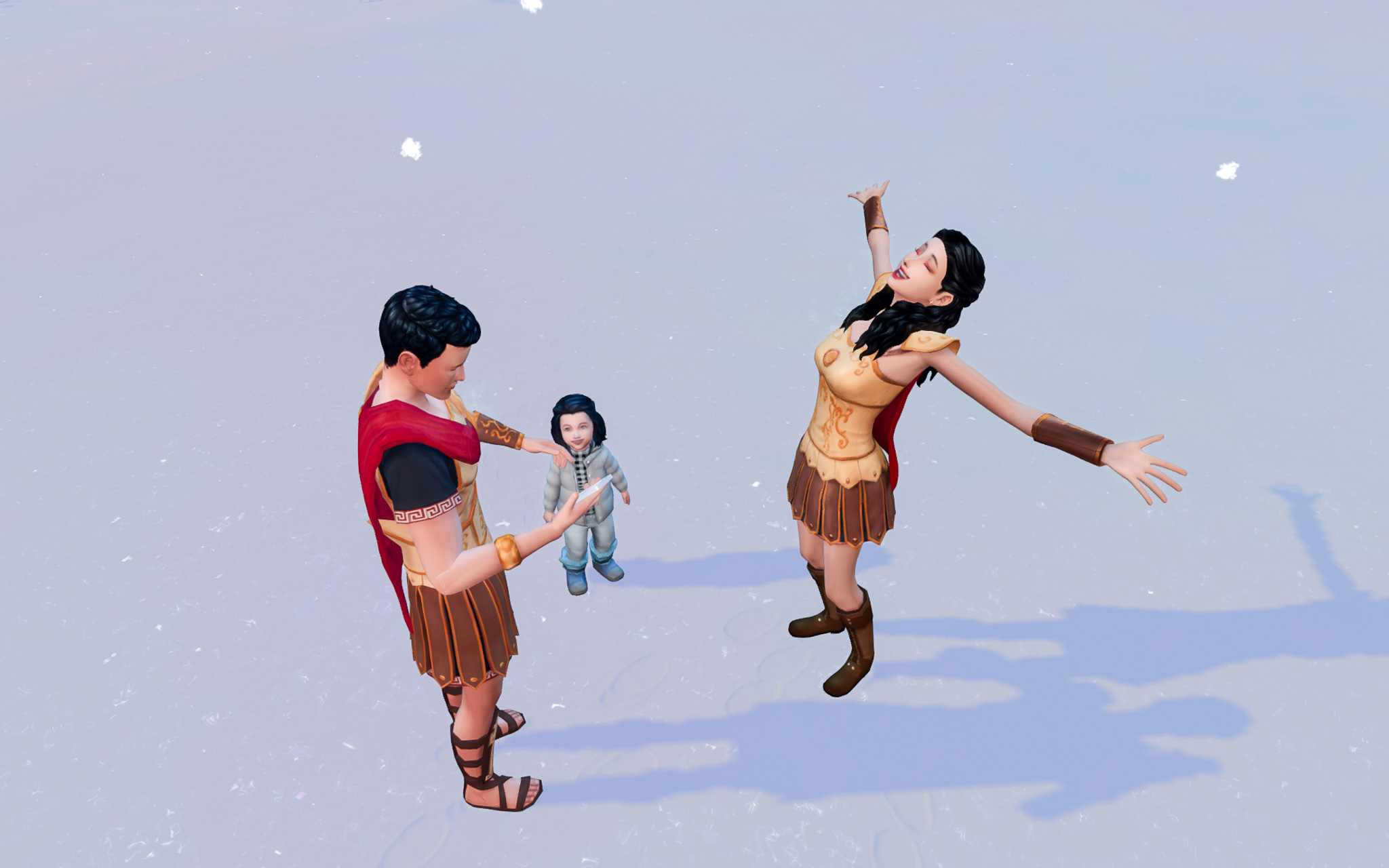 Fake fight – round one of three rounds.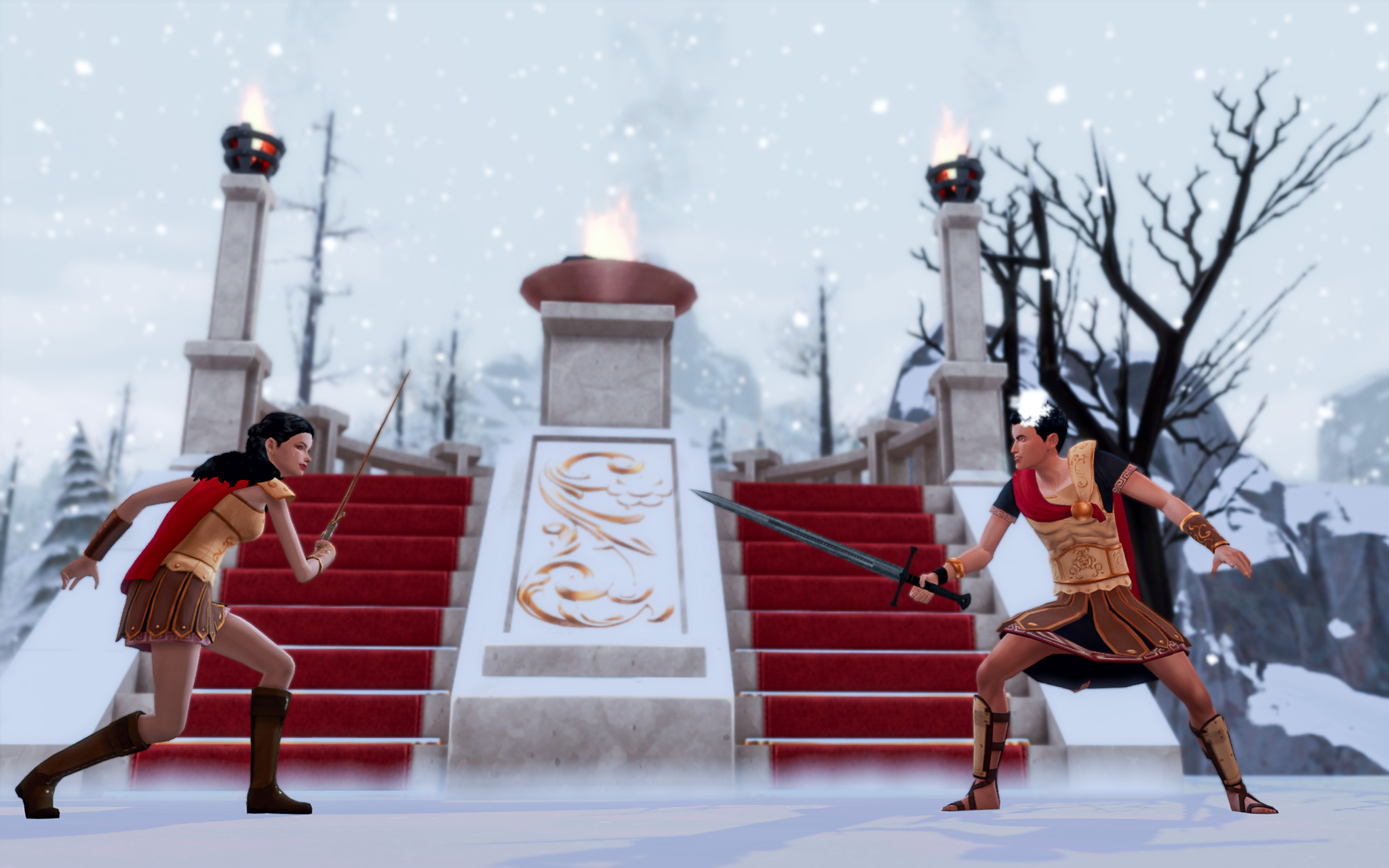 Ennik knows they're only pretending and is thoroughly entertained.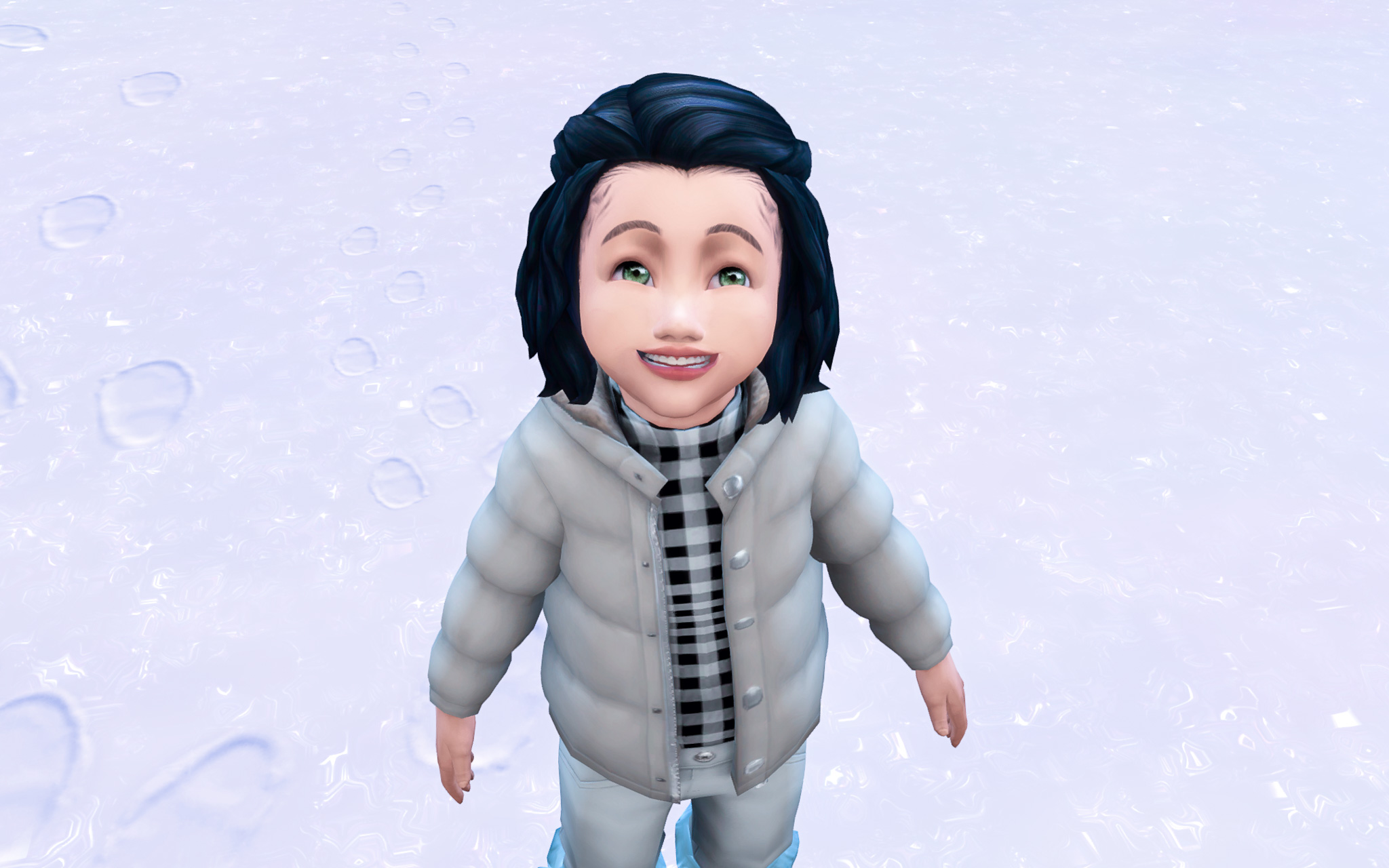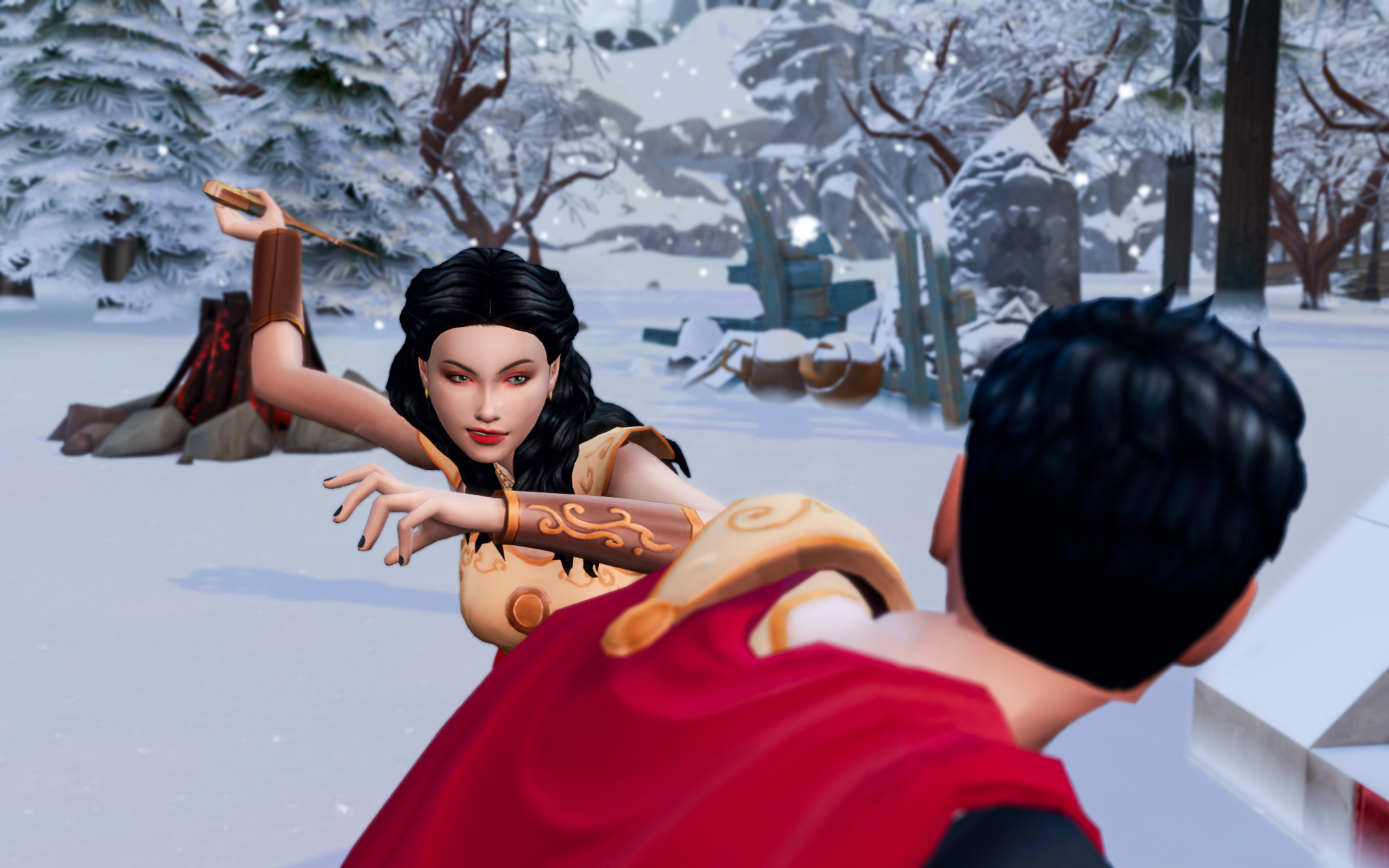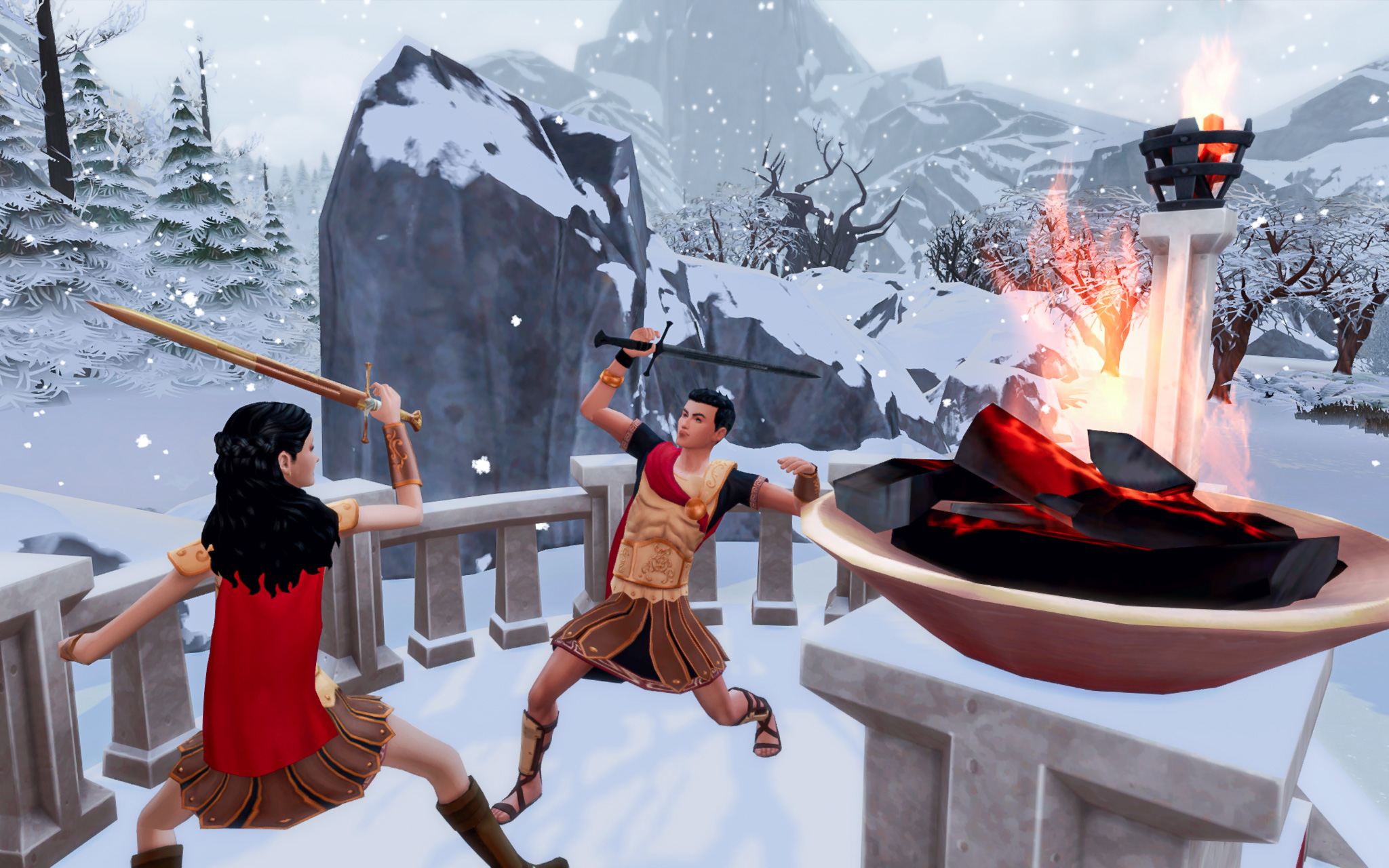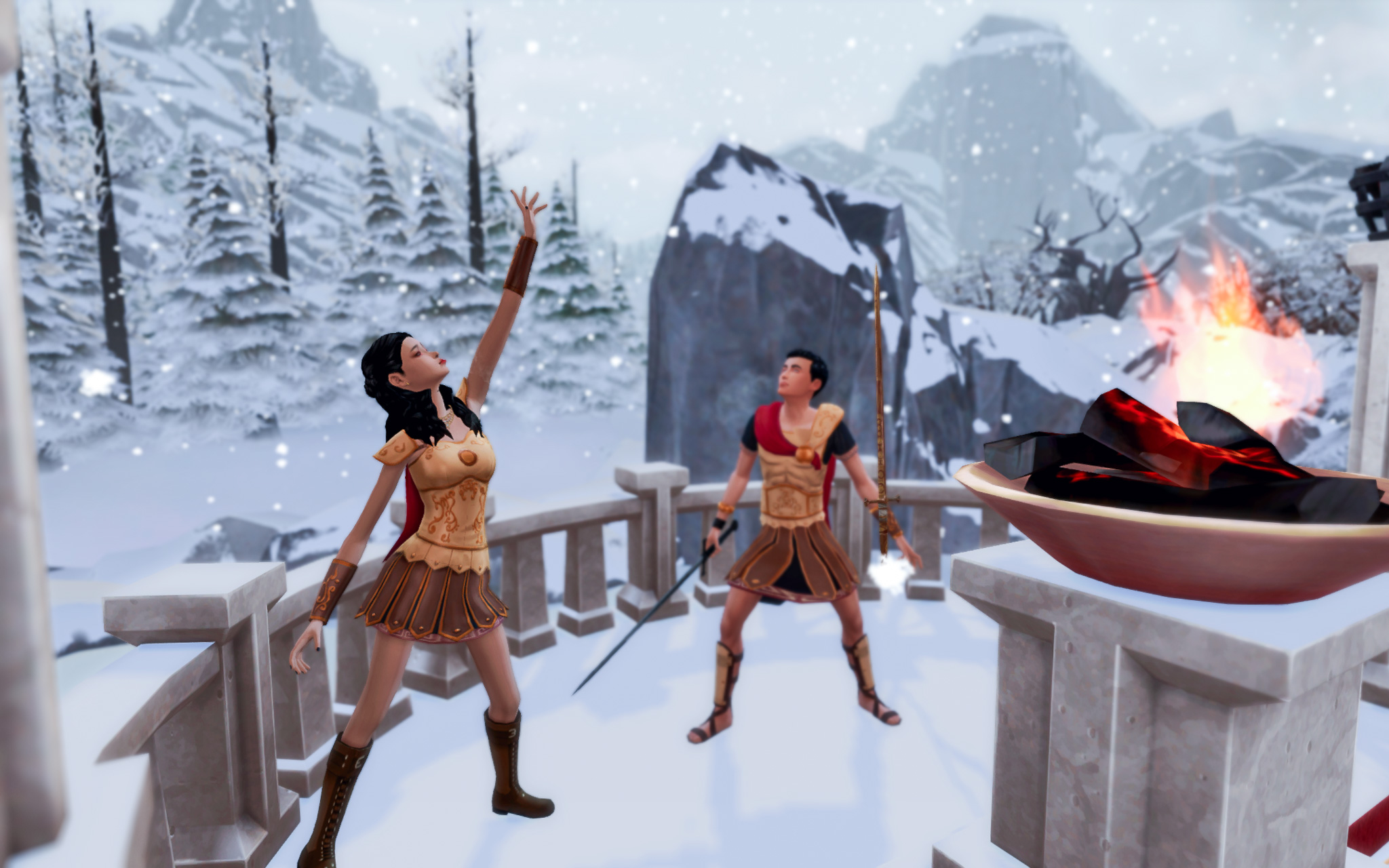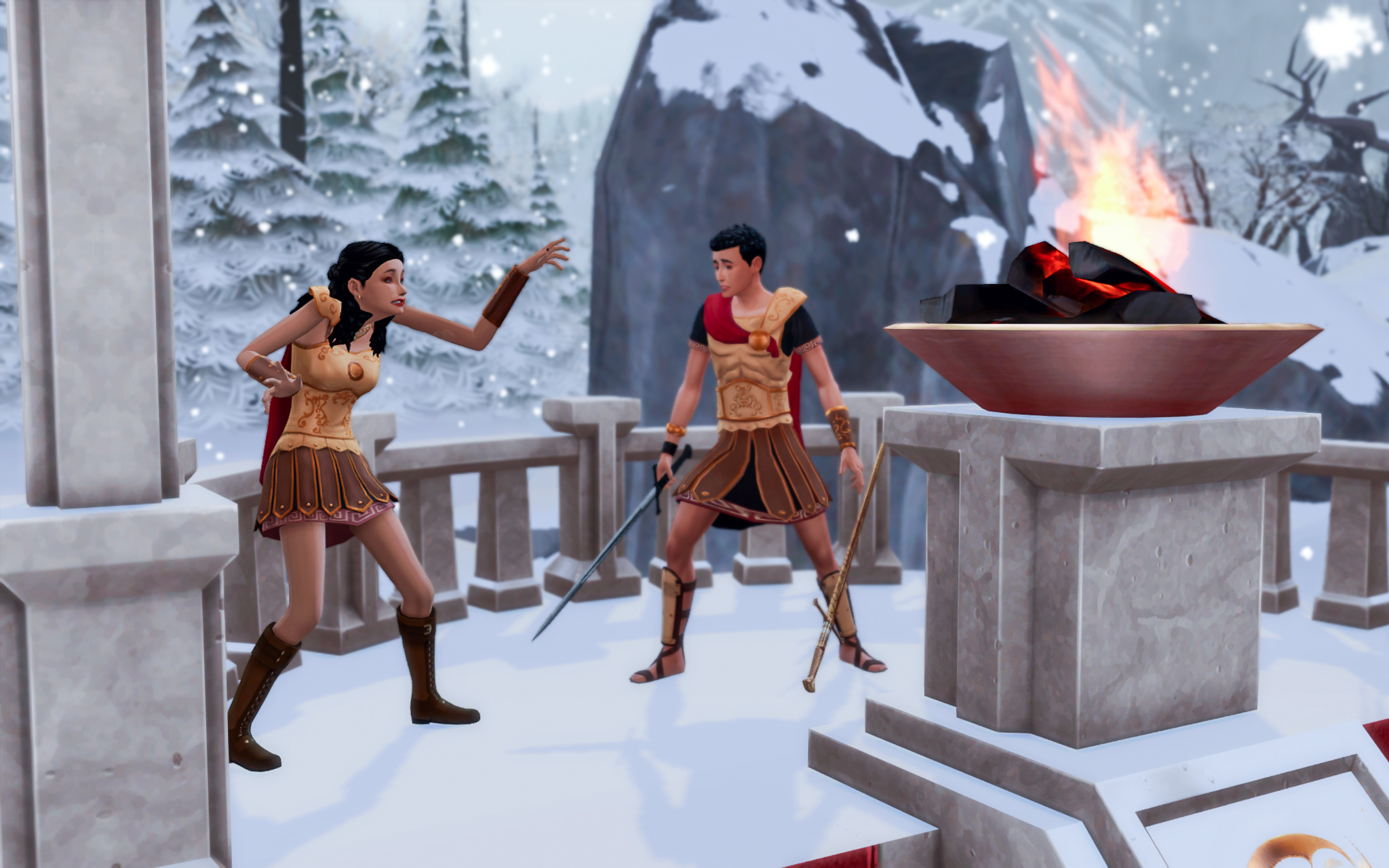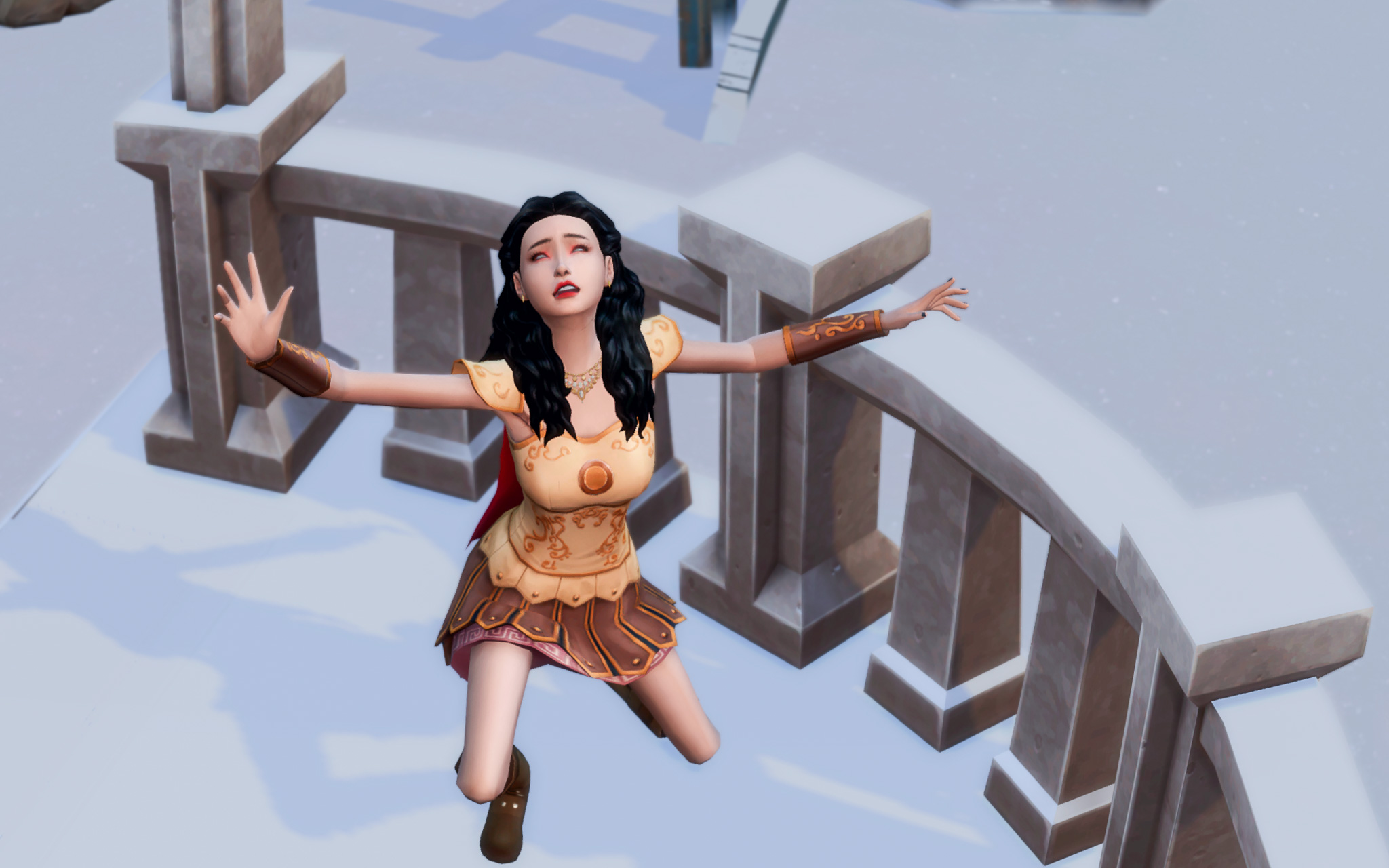 Score: Brett – 1, Elmire – 0.
---
Round two of three rounds.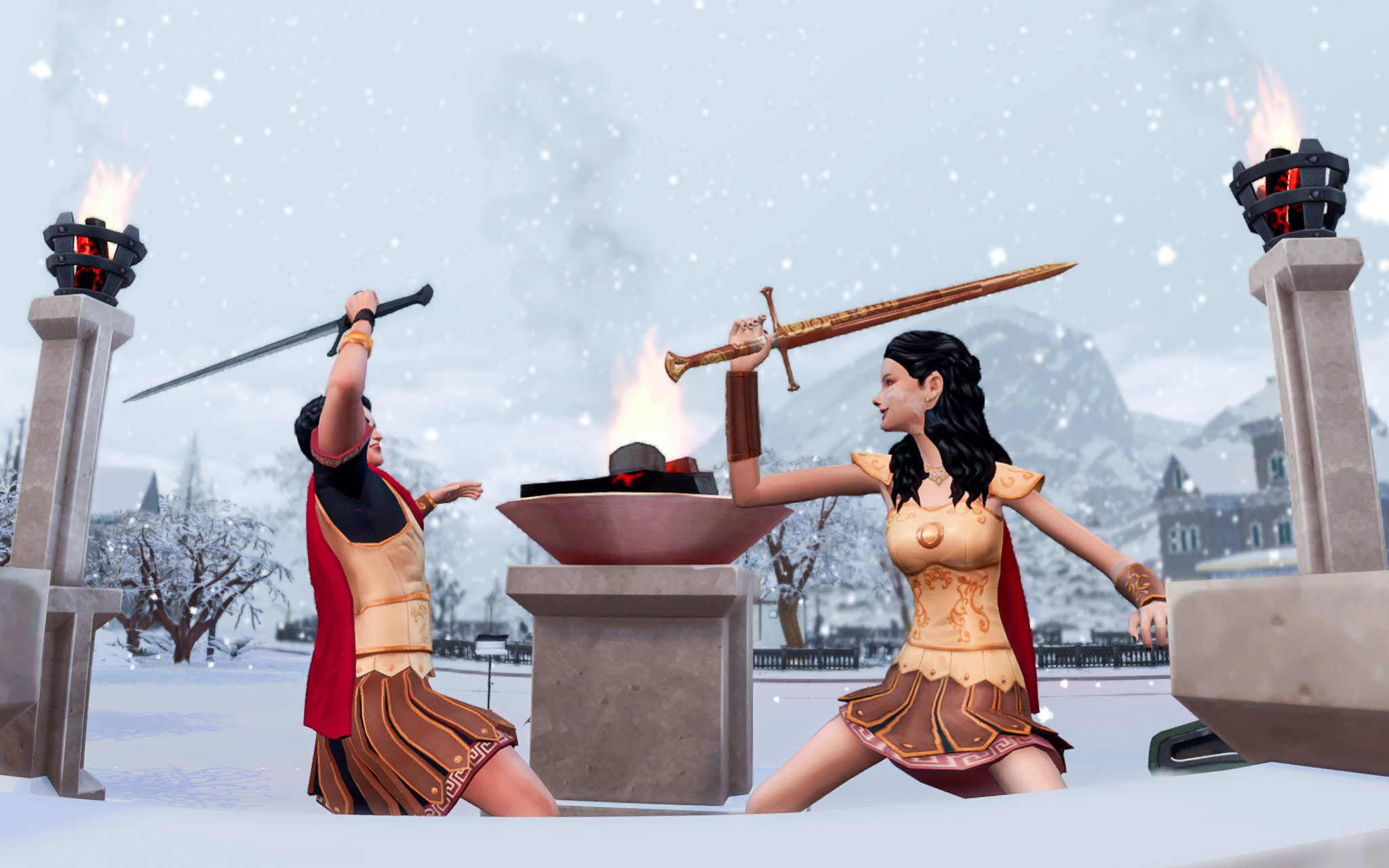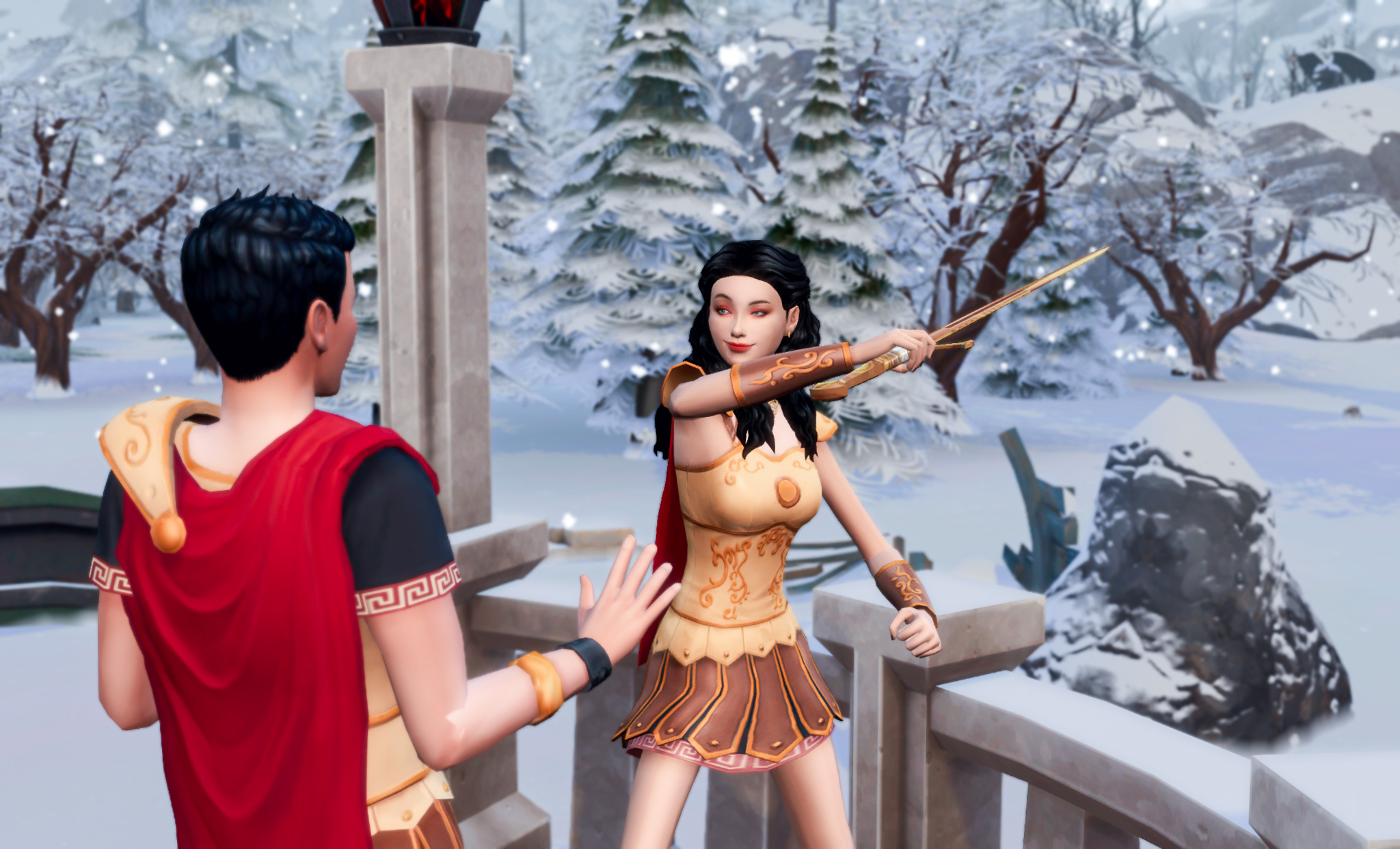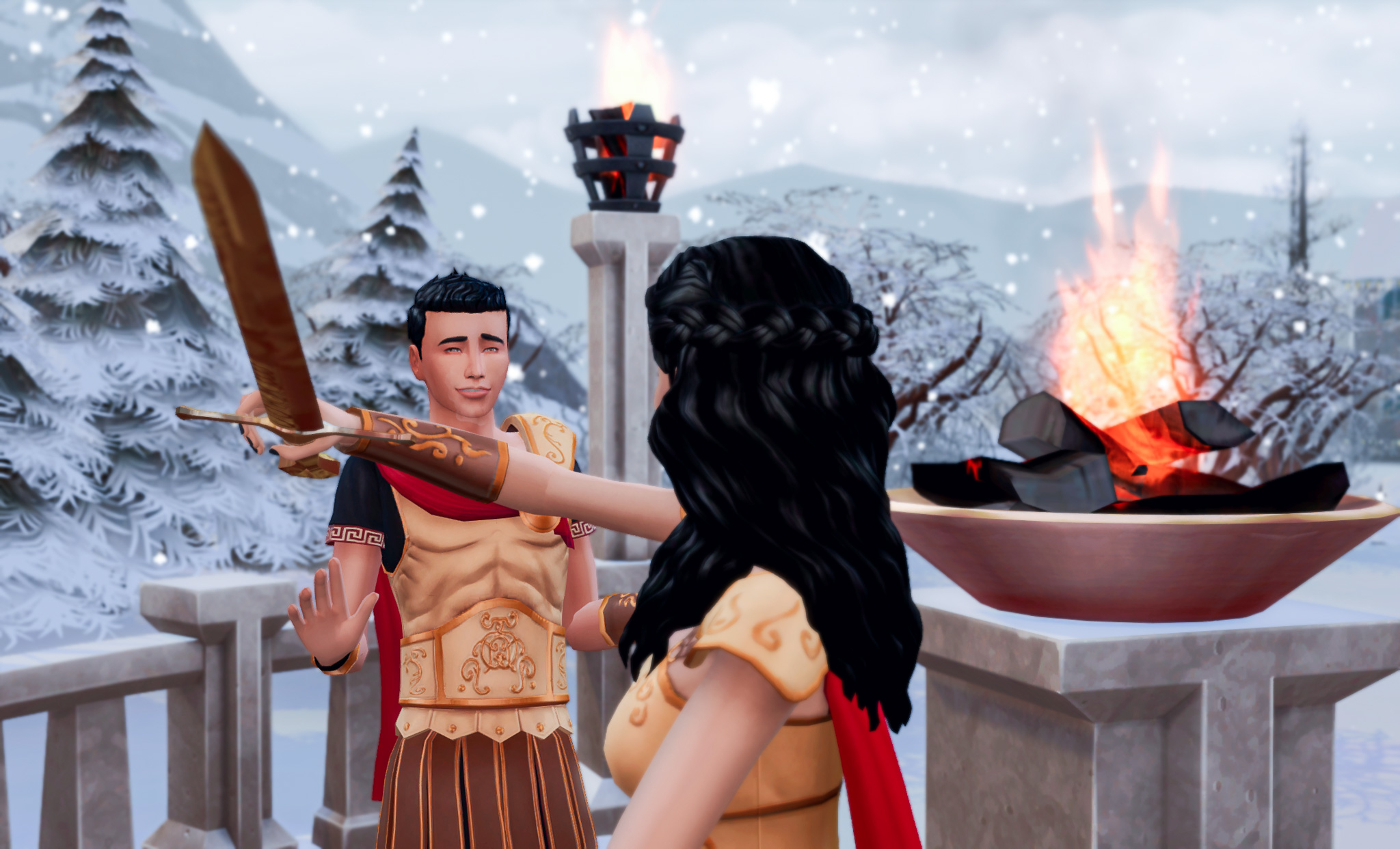 Score: Brett – 1, Elmire – 1.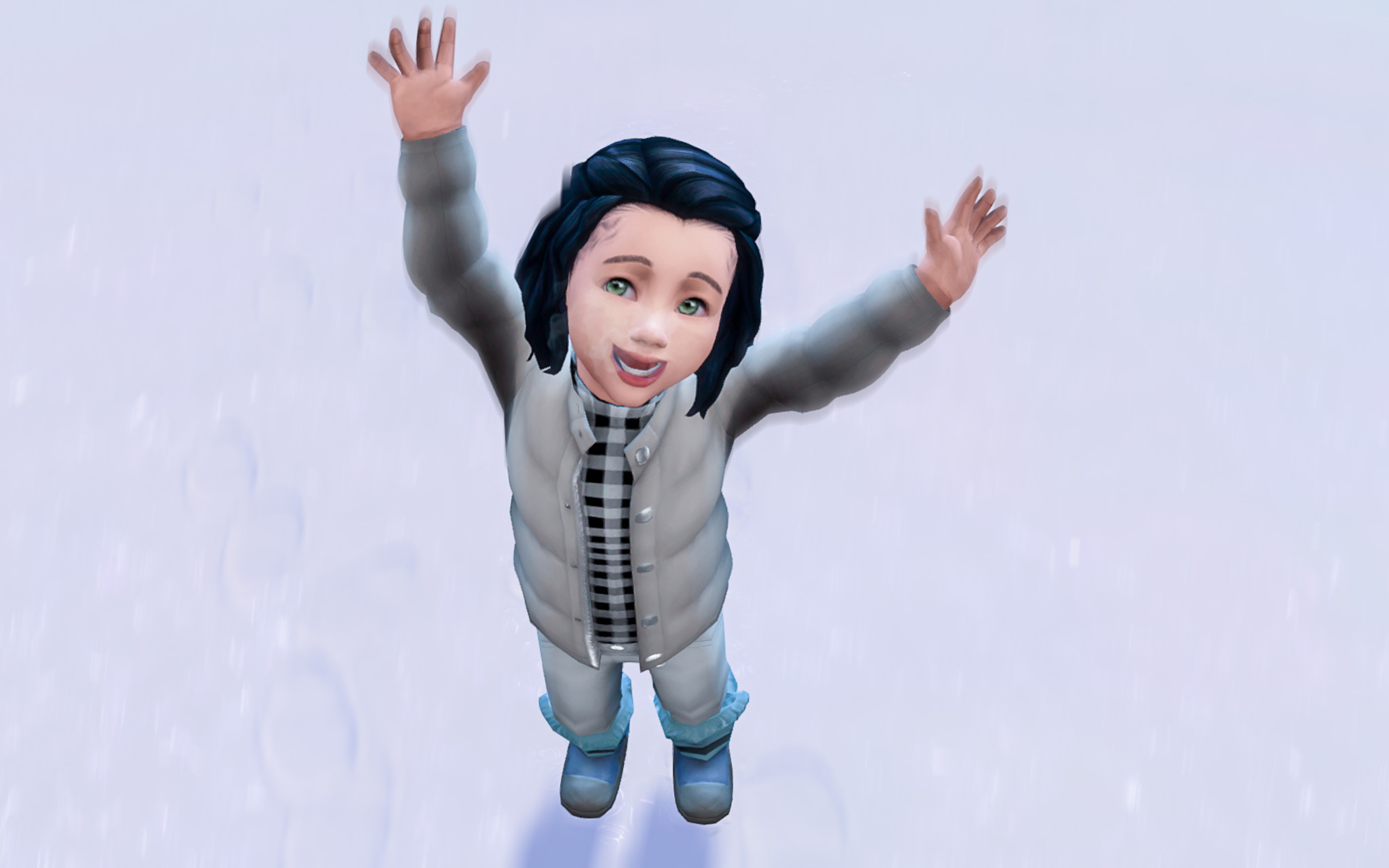 ---
Ennik went home to do Halloween things with her parents. Our "gladiators" took pictures and then a break to warm themselves and drink Apple Spice Nog.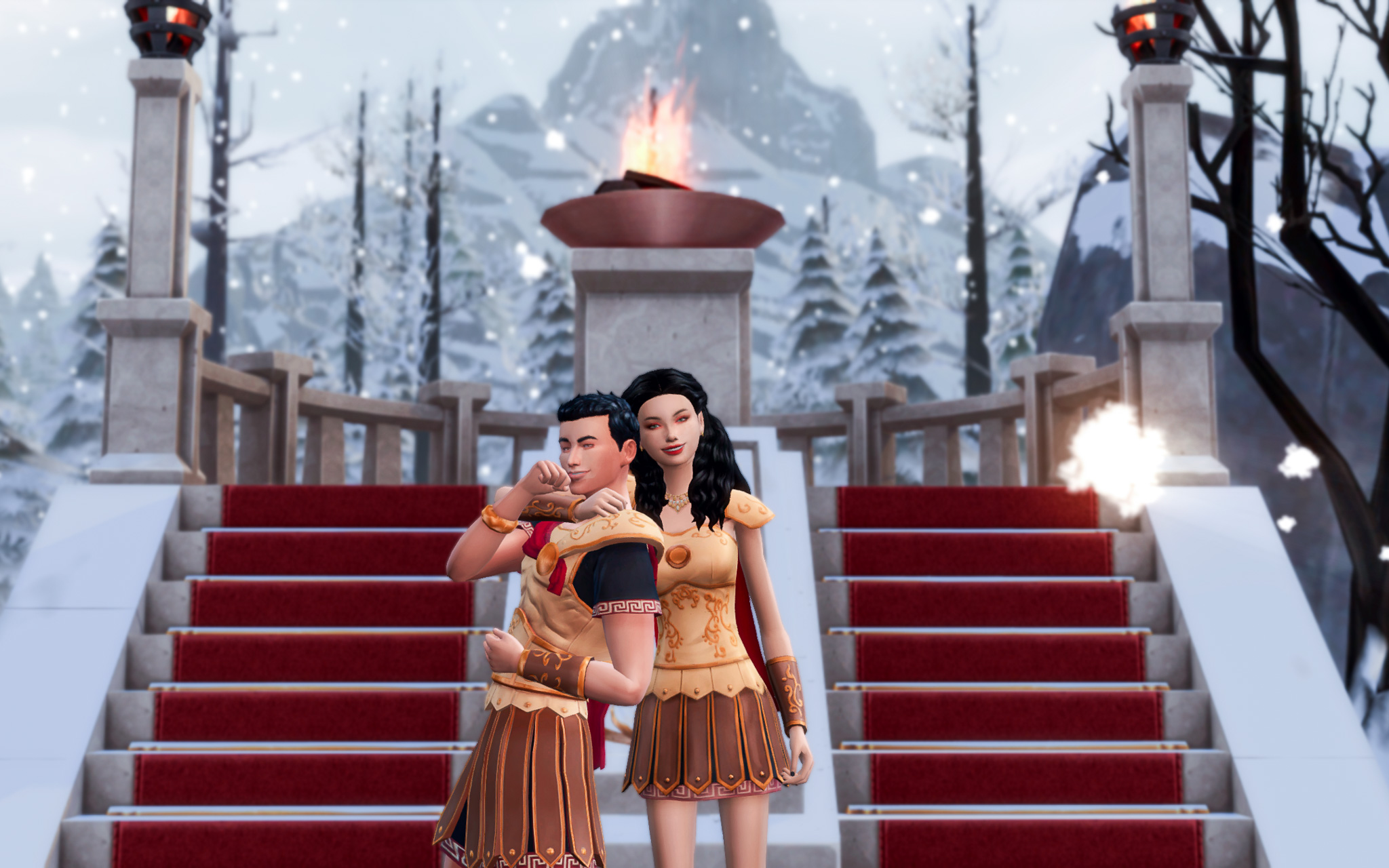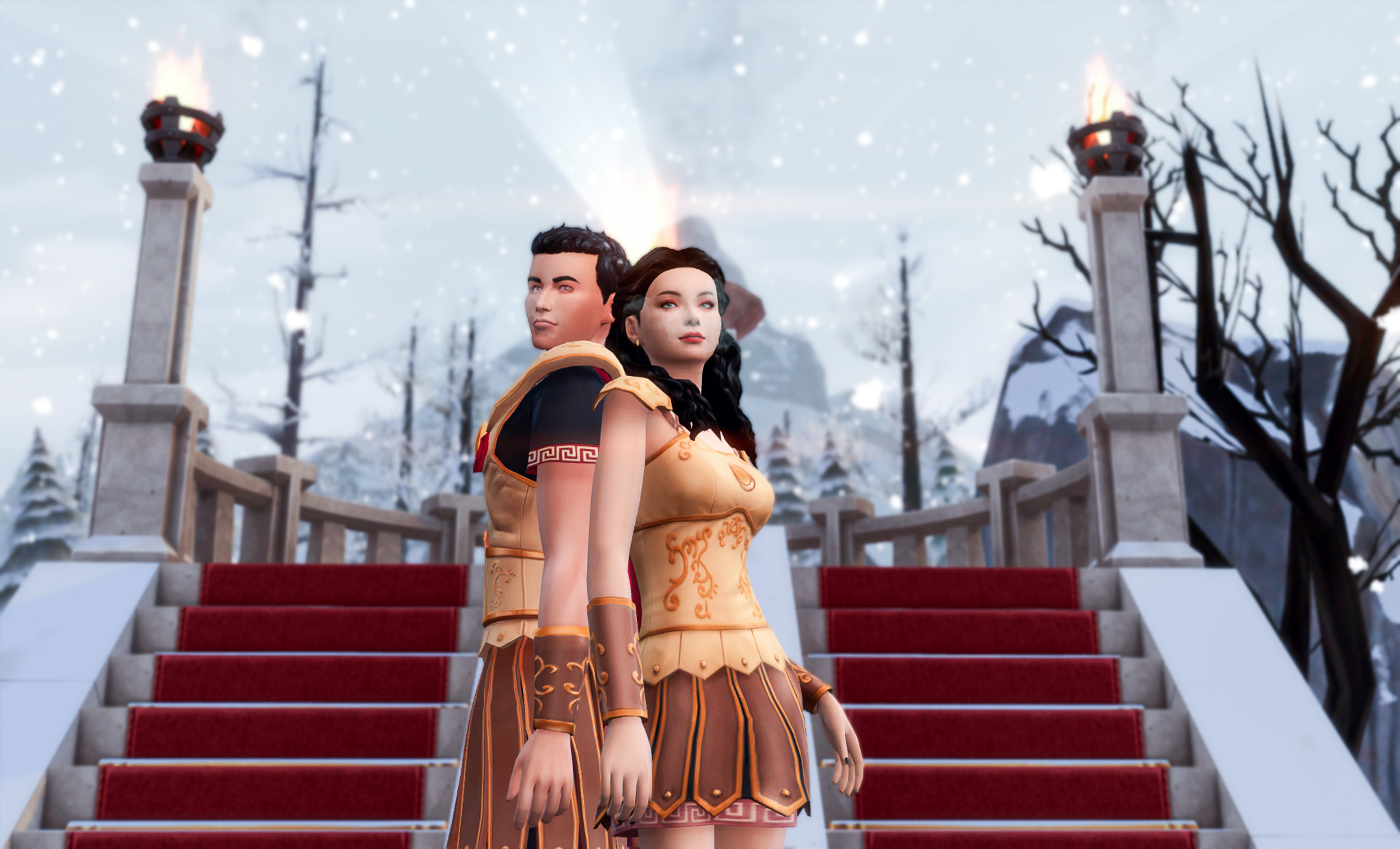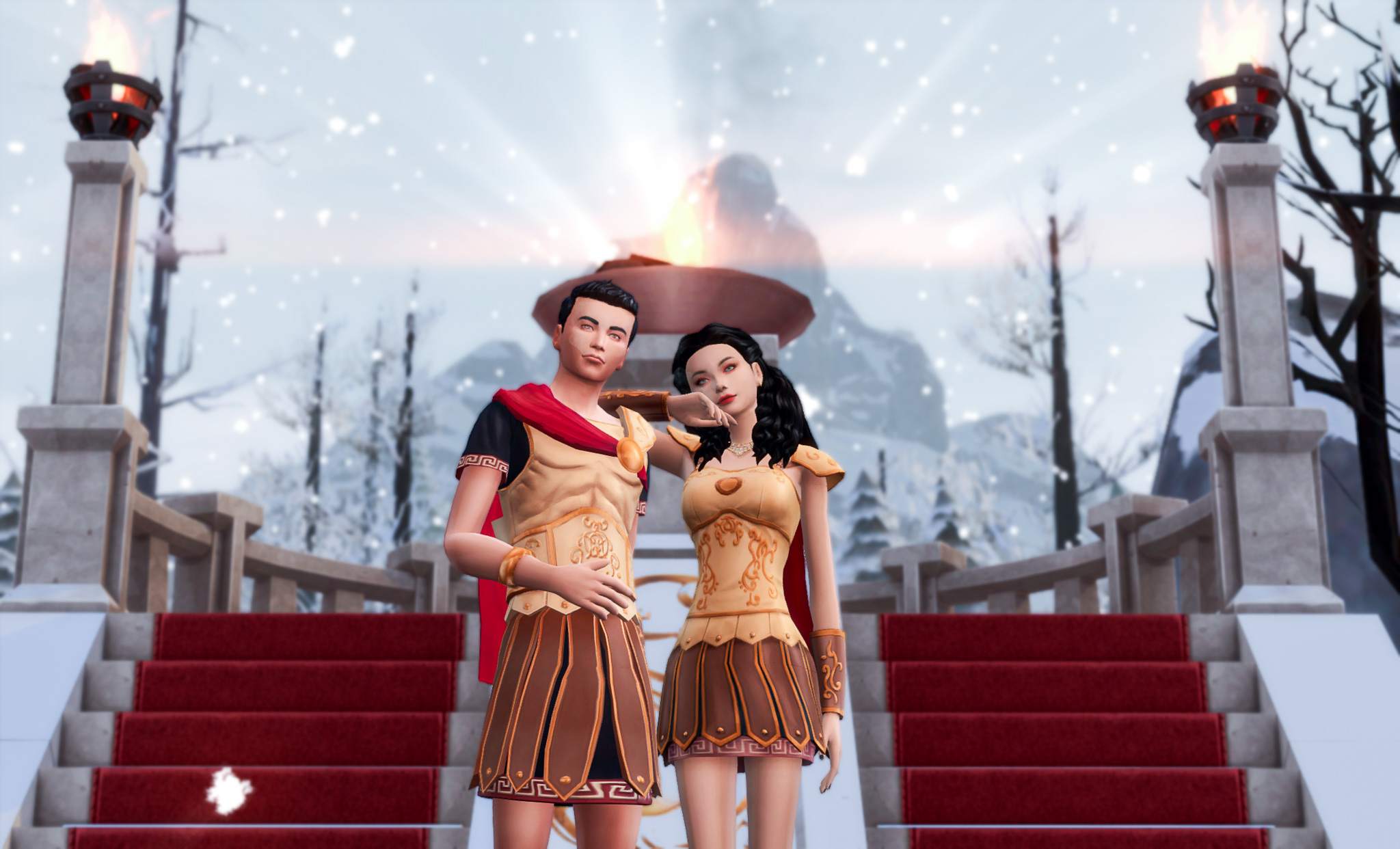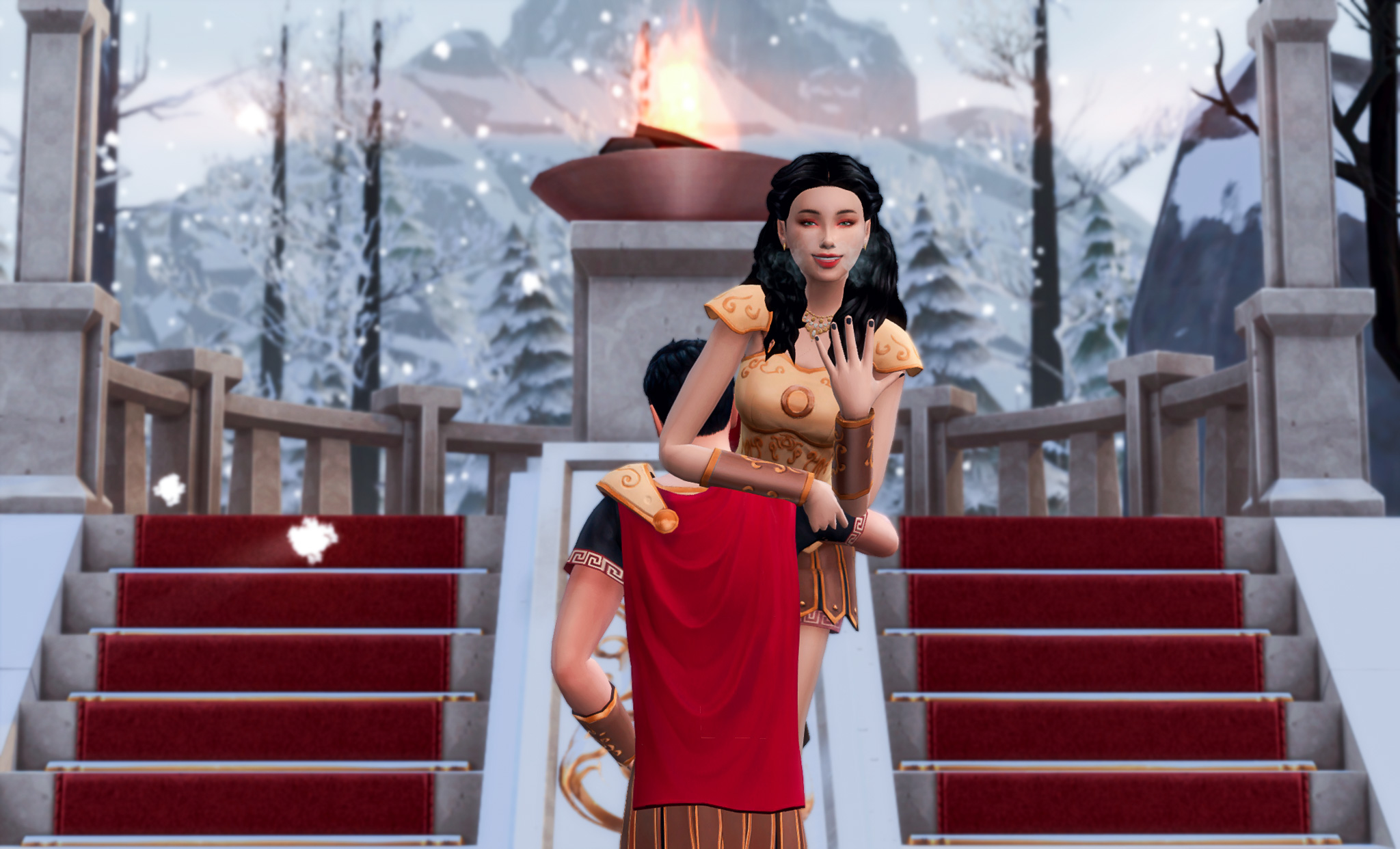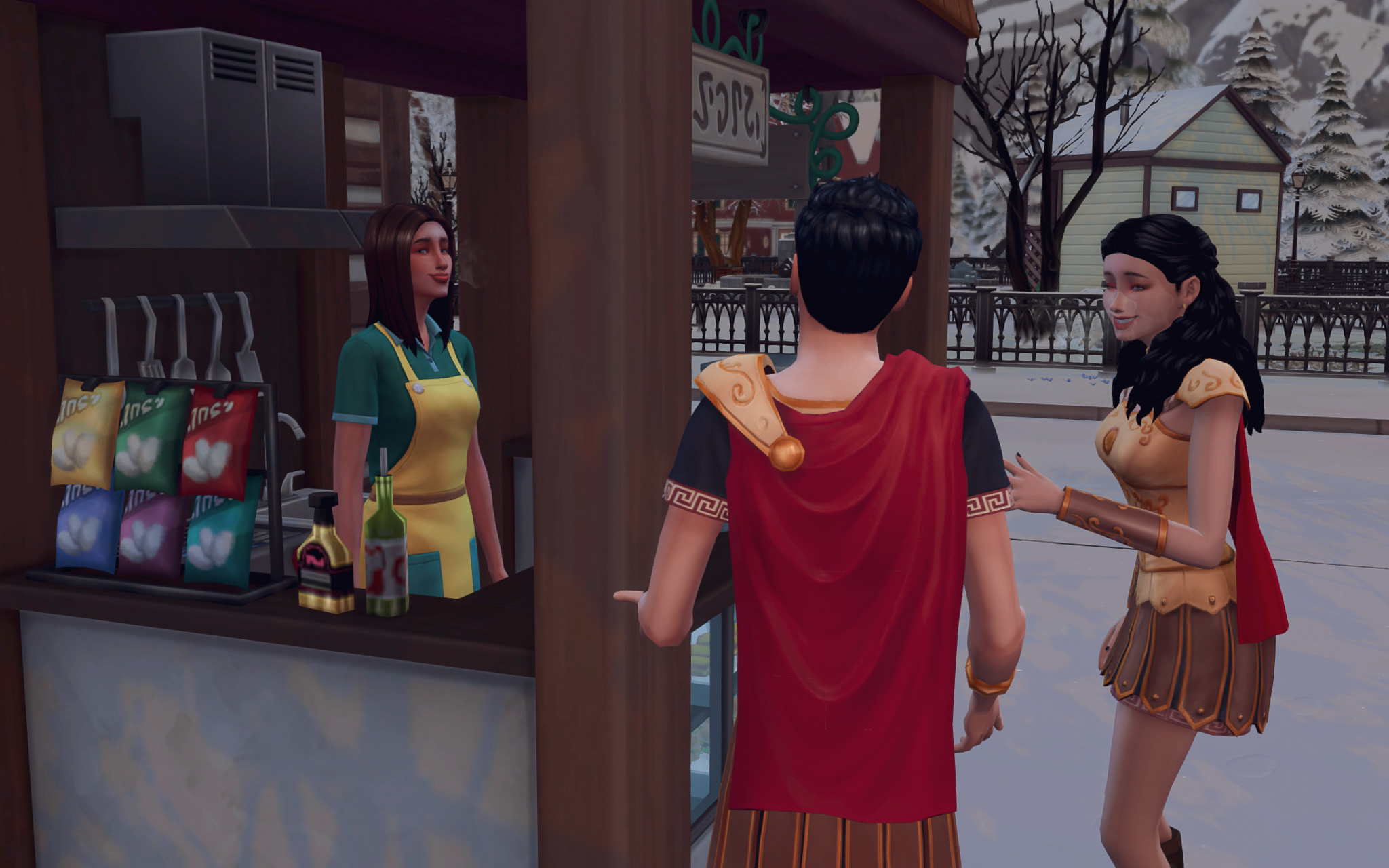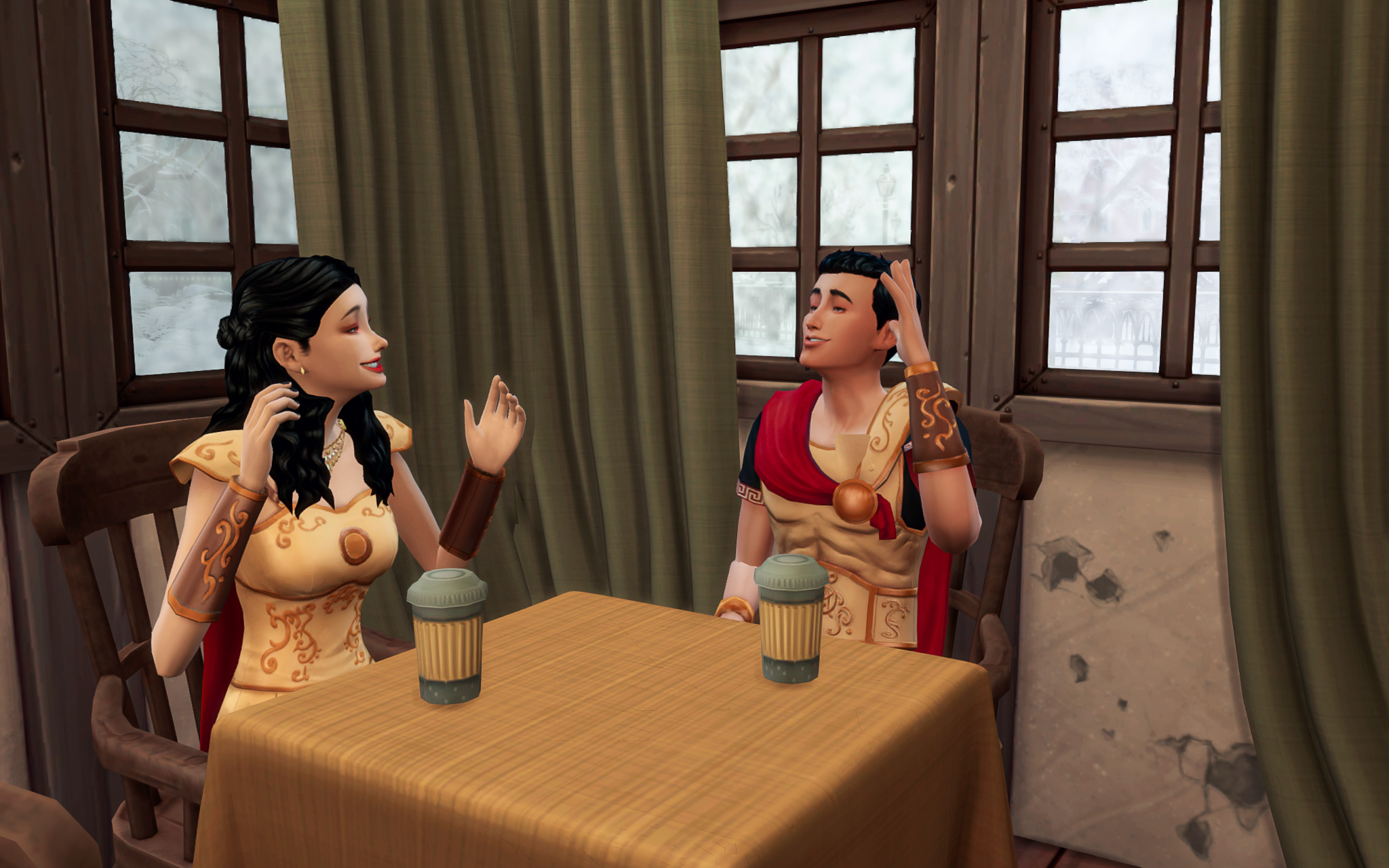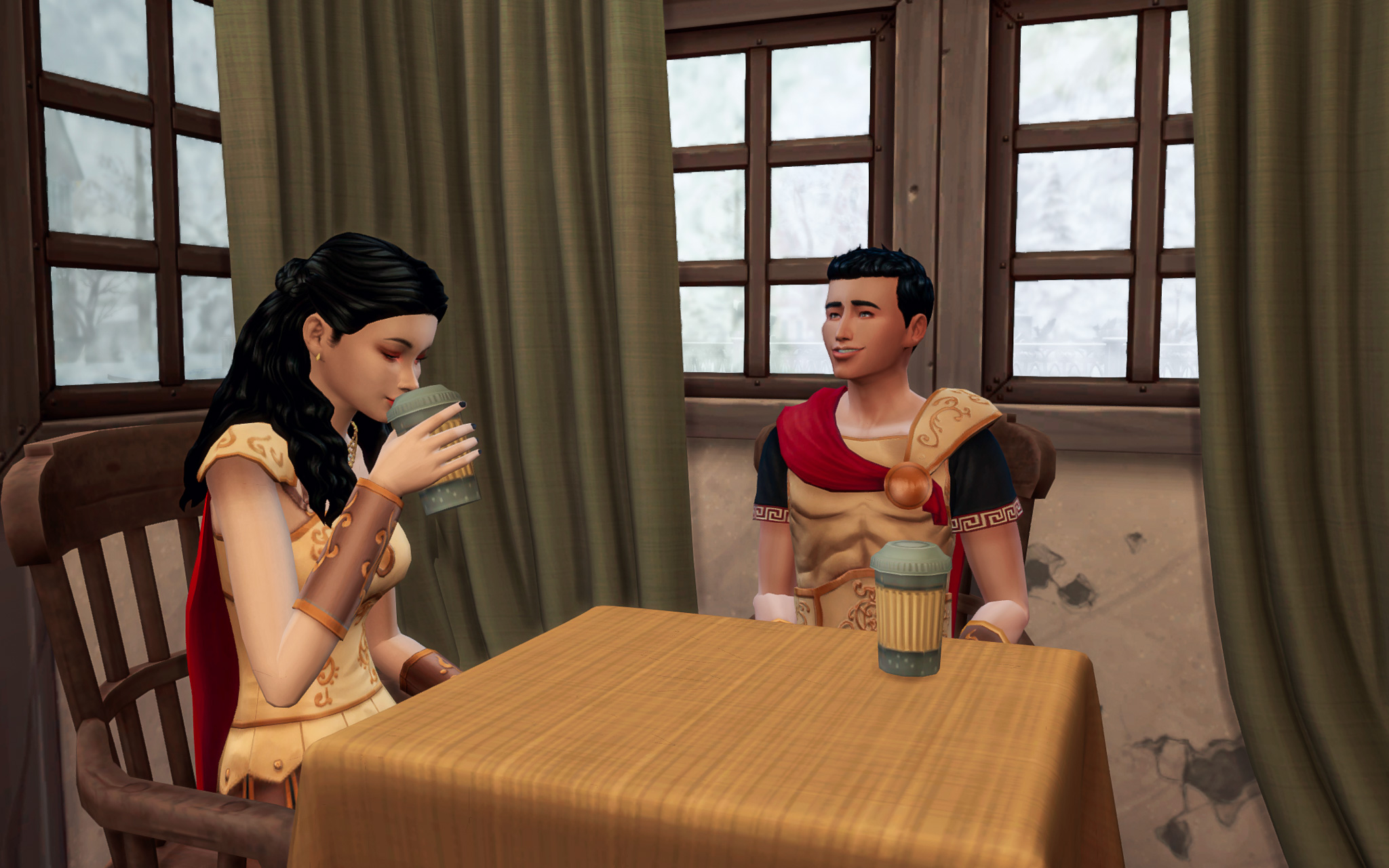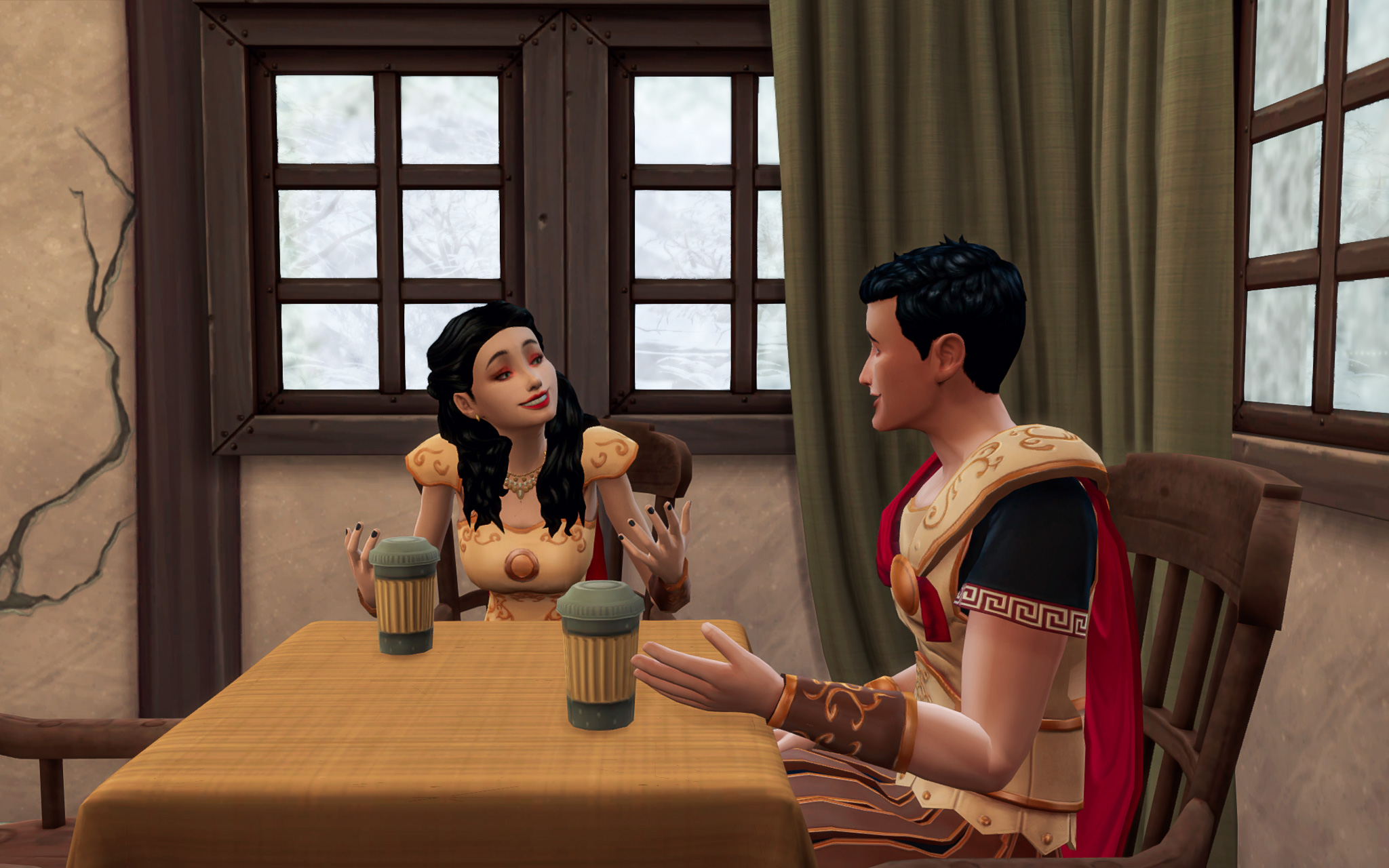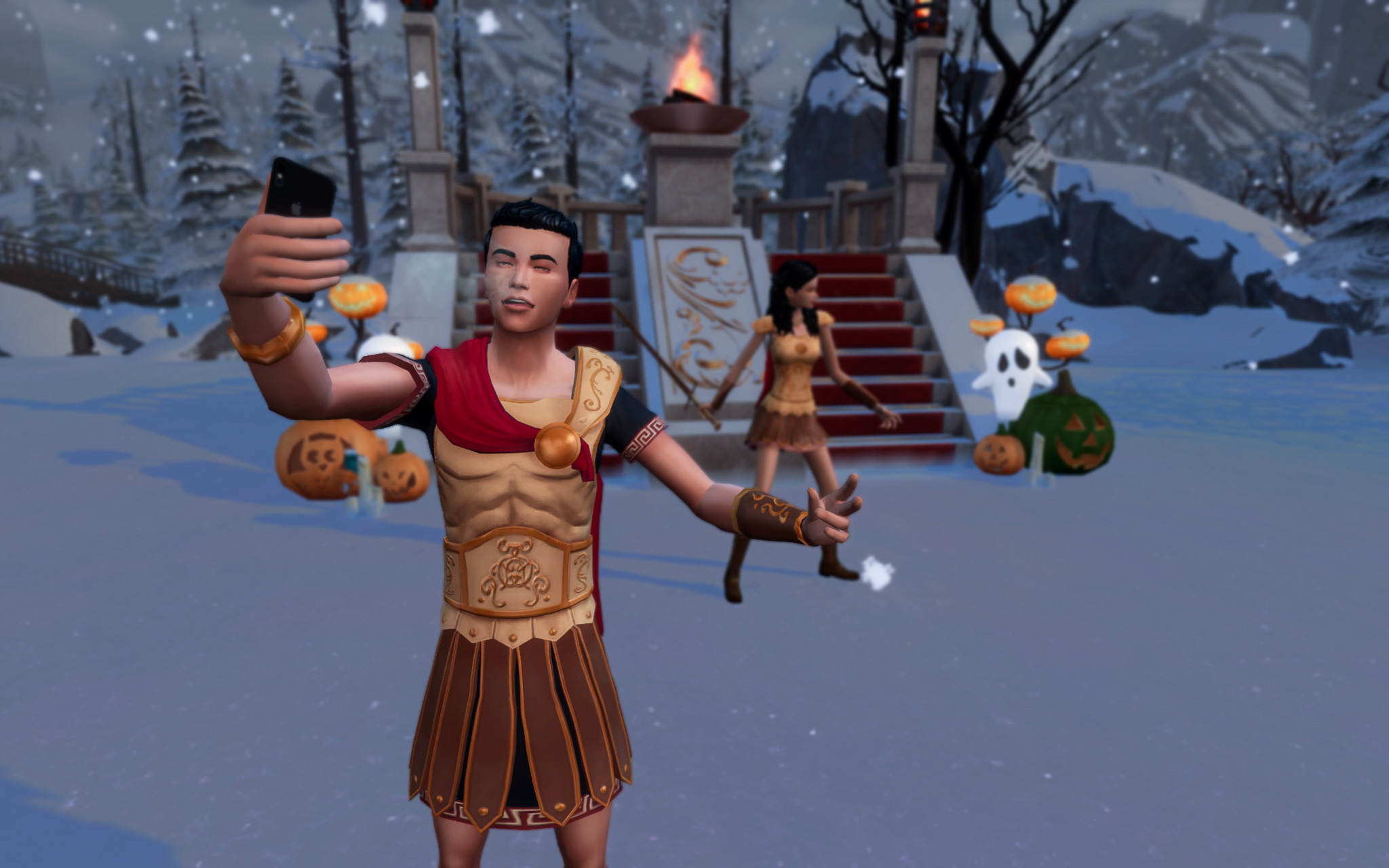 Brett (on a video call with Britany (video below)): Can you see me? Where are you? What's your ETA? Elmire and I are having a contest in our other costumes while we wait. She's practicing, but she can't beat me *flex*—okay, bye.
ON TO PART 2 (CLICK HERE) WHERE ROUND THREE OF THREE OCCURS AND THEIR FRIEND FINALLY SHOWS UP.
---
Author's Note/Extra: A bonus video filmed by Brett. As I said on the forum, please blame Brett for the shaky camera work. The phone animation is by Steven Studios.
ON TO PART 2.