Today was Love Day and fittingly the weather was set to be lovely.
Despite the danger the sun posed, Delmarya Fier loved being outdoors during the early morning when everything ceased being quiet and the world began to wake up and join her again. To the extent that the rising sun burned her sensitive flesh, she tried to ignore it. This morning, perhaps partly because of someone's rude comments about her complexion being disgustingly pale, she tried especially hard to ignore it. But she was a vampire and inevitably, the heat became too much. Deli was forced inside.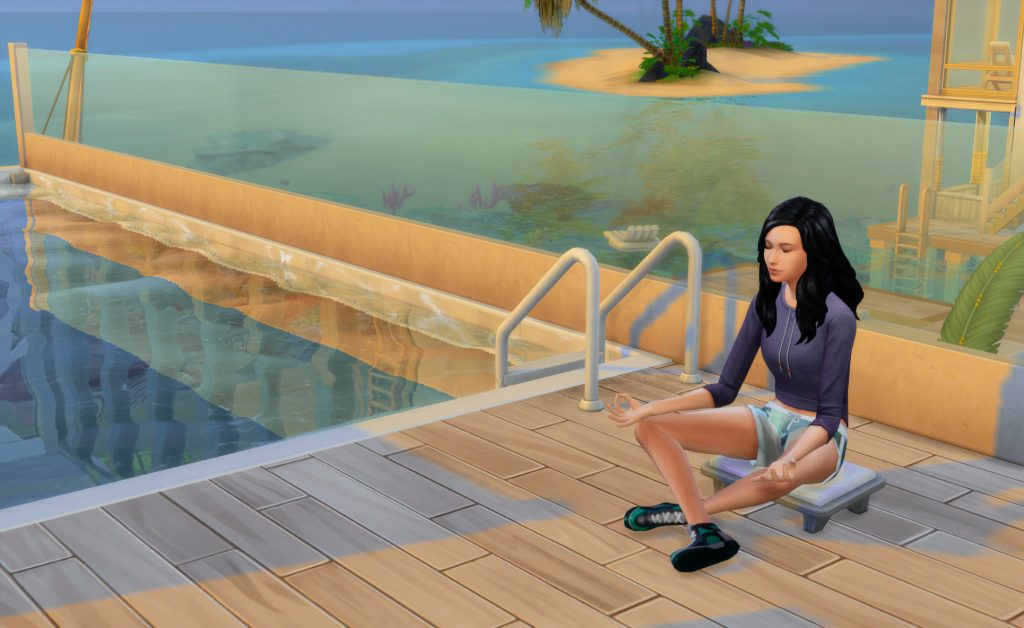 Deli knew that powerful vampires, like her father, could develop sun immunity, but she didn't know if she wanted to become a powerful vampire. People already seemed to sense that something was different about her. She didn't want to become any weirder and she'd already decided that she'd deal with being a vampire after college. For now, she would risk the sun, eat food, and enjoy the bits of humanity she still had.
Later, after Deli rested and recovered from over-exposure to the sun, she sat down with Dysis to study and do some research.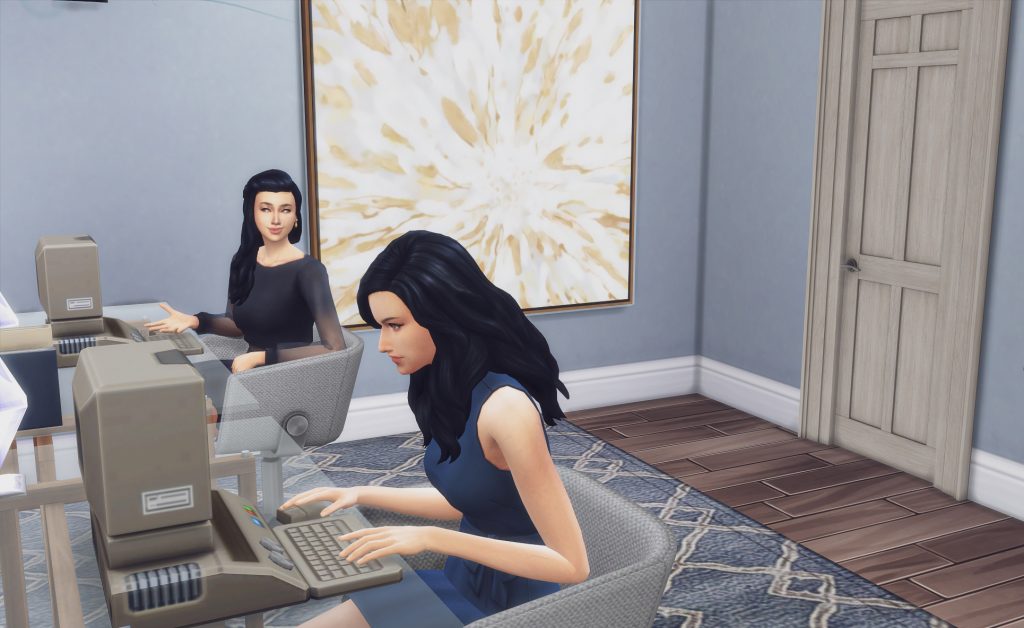 Dysis was excited because she was expecting her best friend and boyfriend Rashad to invite her out, which he did, because he faithfully called or came over everyday.
While Dysis and Rashad went out to enjoy the sunset and their date, Deli stayed inside to watch the fireplace channel on TV. Deli imagined the warmth of a fire—this was the only warmth she could get as she'd had enough of the sun for the moment and didn't have many friends to hang out with, especially not on a romantic holiday.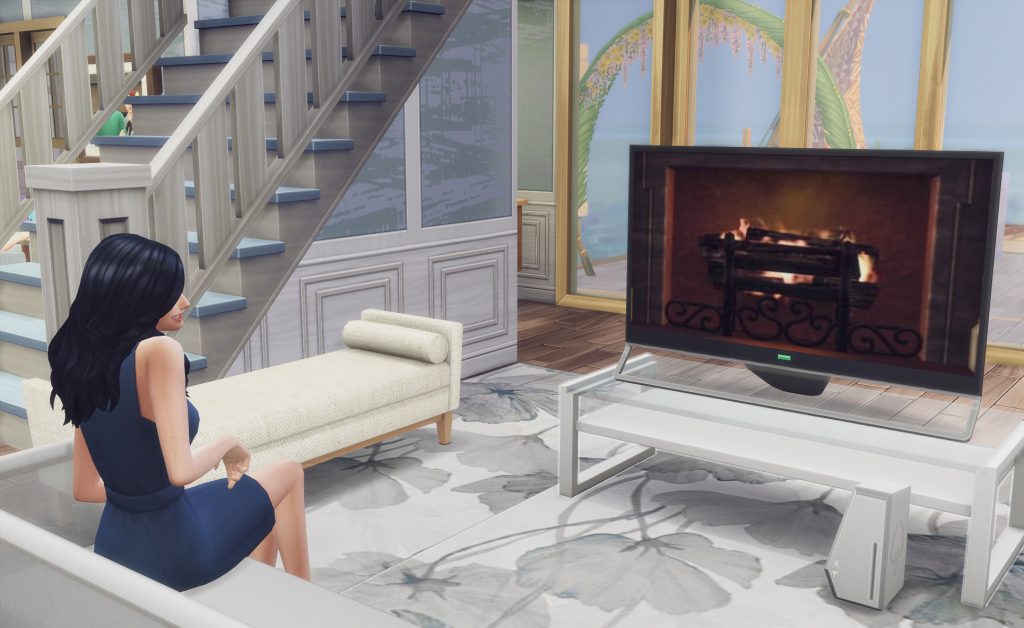 Rashad and Dysis didn't want to do anything fancy. The couple went somewhere local to spend time together and exchange simple gifts. Dysis gave him a rare flower from the family's garden and he gave her a rose, the quintessential romantic flower.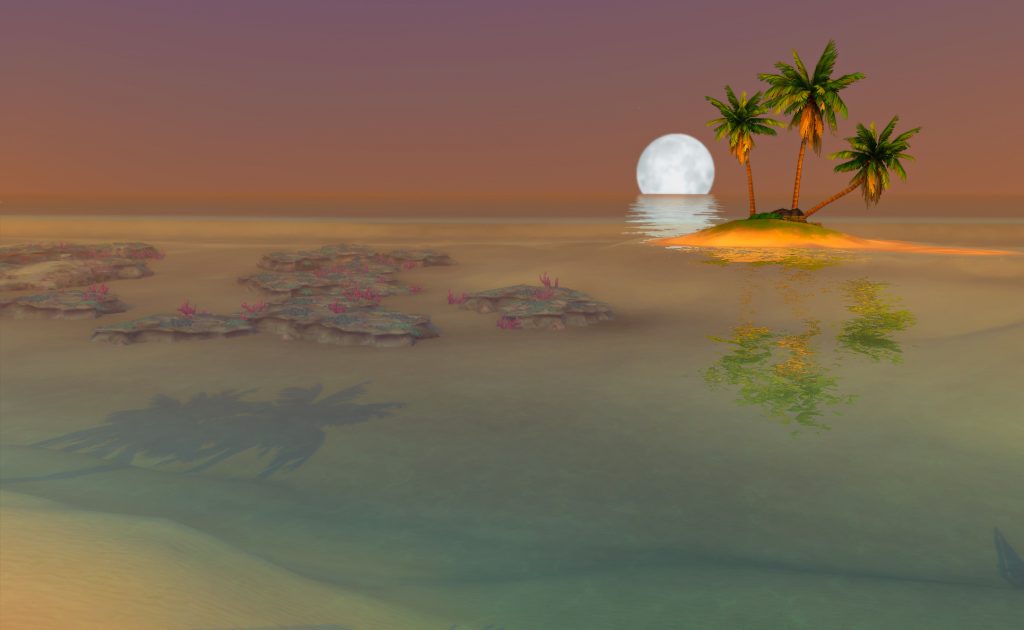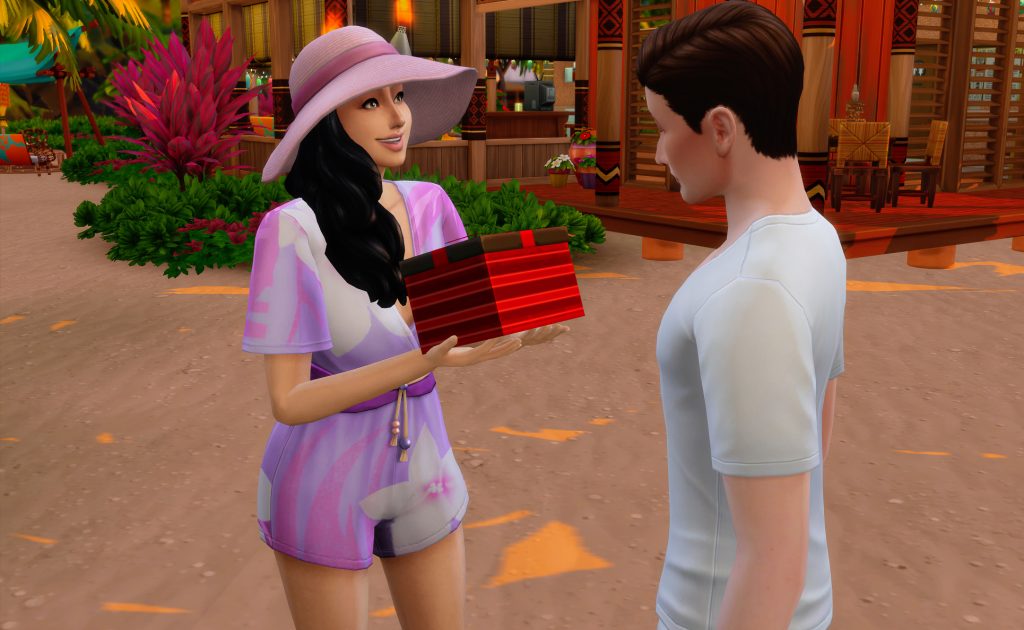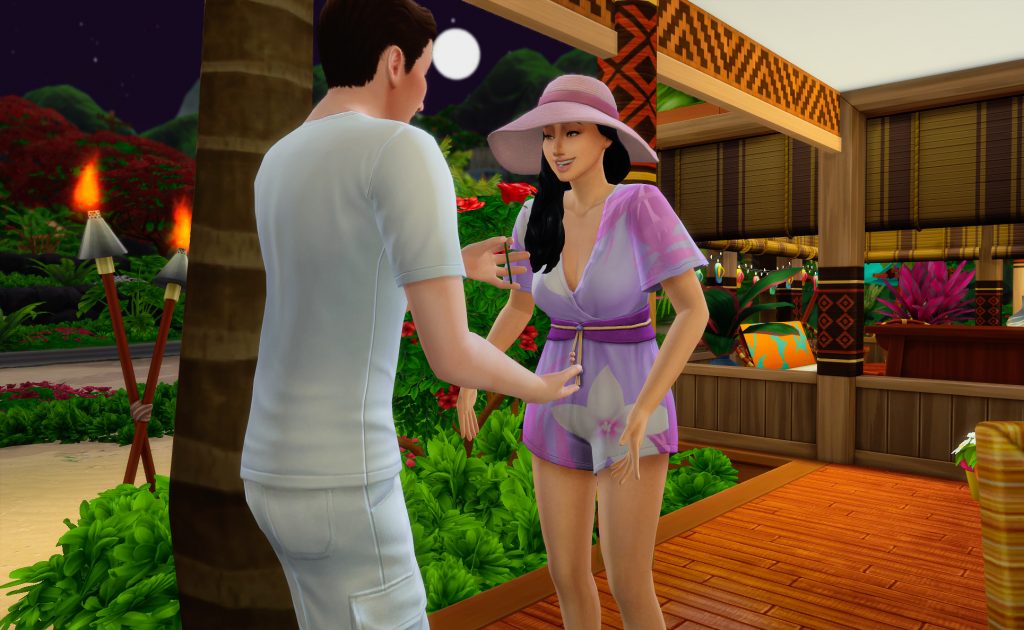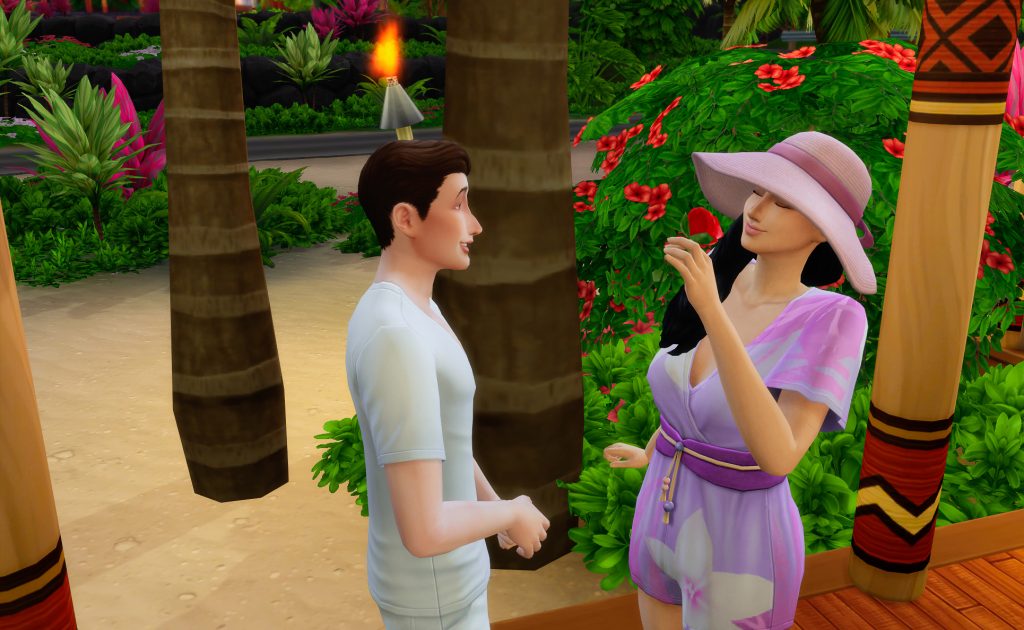 Dysis loved it and the rest of their brilliant, but casual date.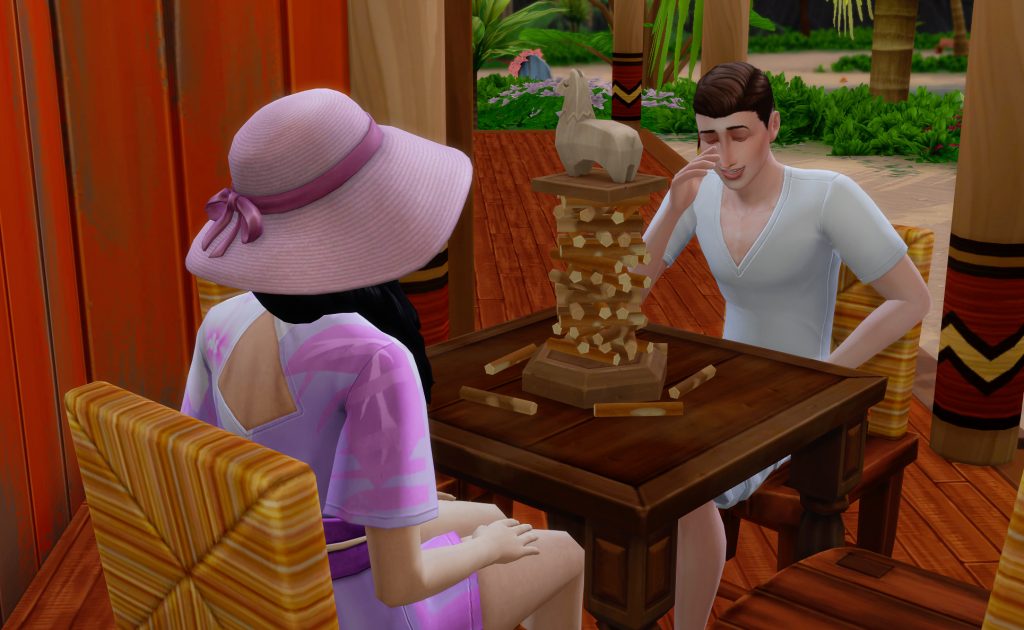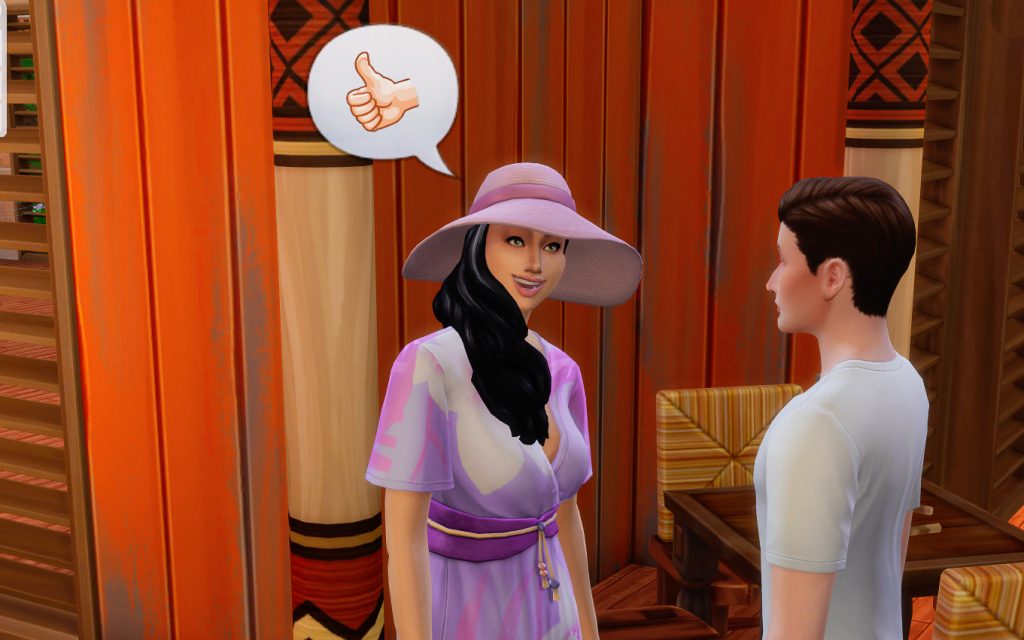 At the house, Asher and Adelise also made sure to have some fun.