When Delmarya (Deli) returned from surveying the ocean early that morning, her sister Dysis was already awake and dressed. Dysis embraced Deli because she was happy to see her and now that Dysis was no longer drowning in grief, she felt badly about the jealously she'd had towards Deli before.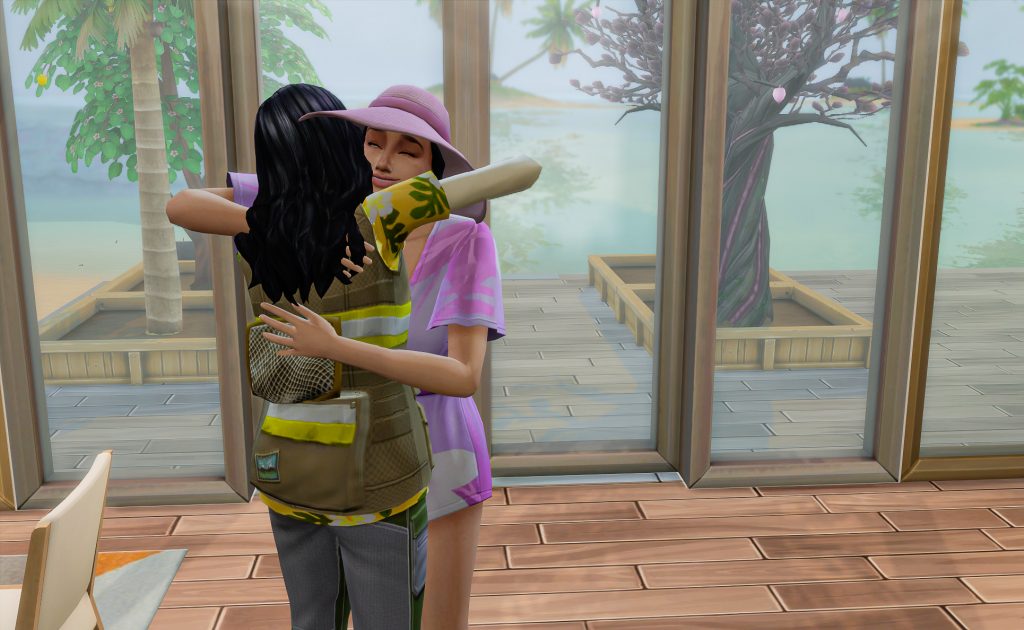 Deli wanted to ask Dysis for advice on where to go with Cabe, but before she could, their father appeared wanting to share his own wisdom. He still had thoughts about becoming a professor and was continuing his trial runs.
Asher began his spiel by focusing on his credentials. He'd succeeded in writing, politics, business, and now was a chief sustainability officer who implemented environmental policies (like no electricity for a few hours after 8 p.m.) at will.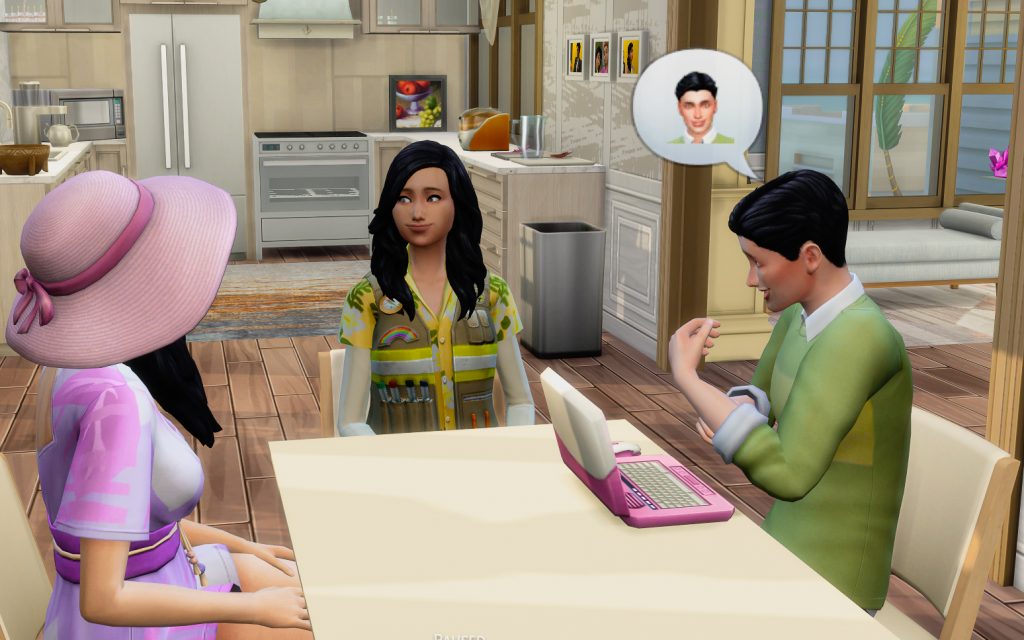 Asher targeted Dysis first because Deli looked less than receptive.
Asher: I like money.
Dysis/Deli: …
The girls didn't know how to react to that.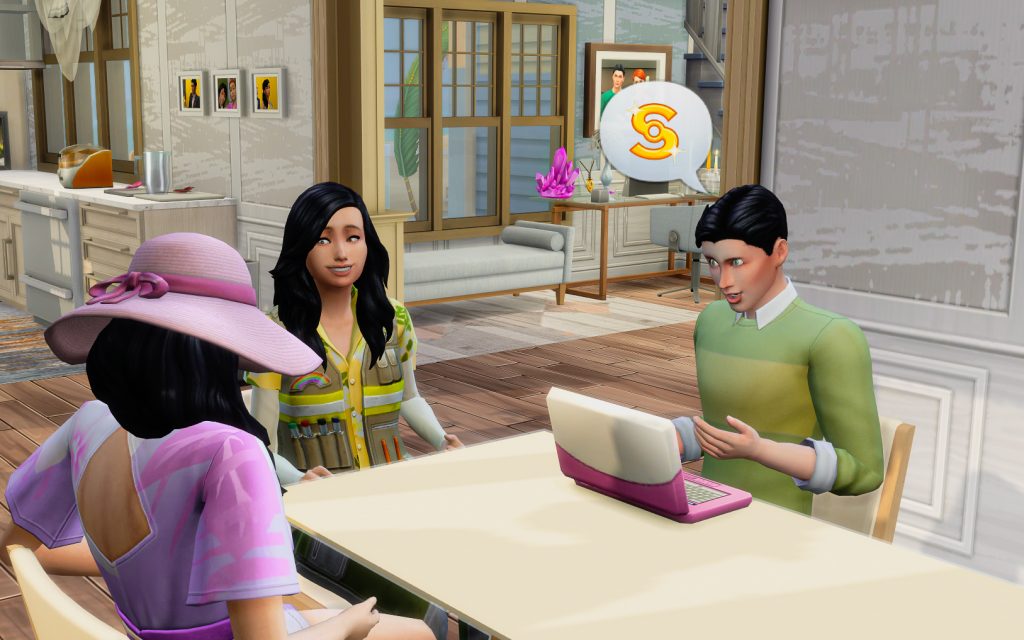 Asher: Anyway, Dysis, since you intend to run a business, it's important for you to understand how to generate so much money that you would be comfortable setting most of it aflame—[the girls wanted to know why this was necessary, but didn't interrupt him]—which is something I have done effortlessly since before you existed. In the next week or so, I'll be giving away almost 100,000 simoleons… Regardless, Dysis, you should play chess to improve your logic skills, pay attention in your business classes, and research stocks online. If you need help, let me know.
Then, Asher turned to Deli.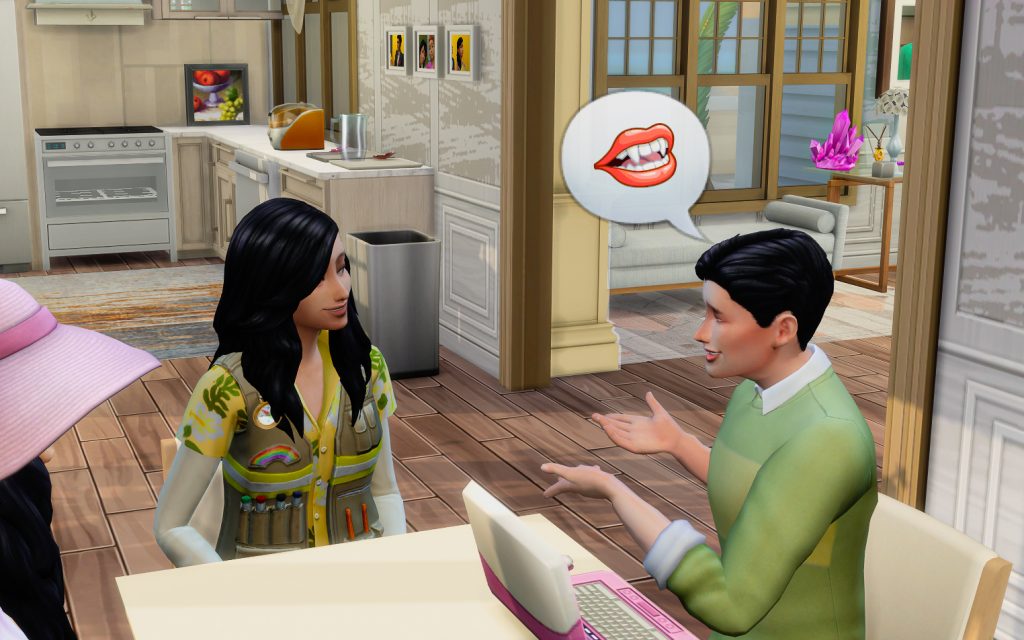 Asher: I can teach you how to become a better vampire by first instructing you in the most effective biting techniques.
Biting tech as in techniques on how to extract blood from people with her teeth!? Deli, who was a vegan vampire living off plasma fruit and who had never bitten anyone, quickly rejected her father's proposal, "No thanks. I'm okay."
Not wishing to offend him, she gracefully transitioned into talking about something else that interested him, their upcoming move to San Myshuno. Originally, Deli and her siblings had intended to stay behind in Sulani, but their parents convinced them to move as well.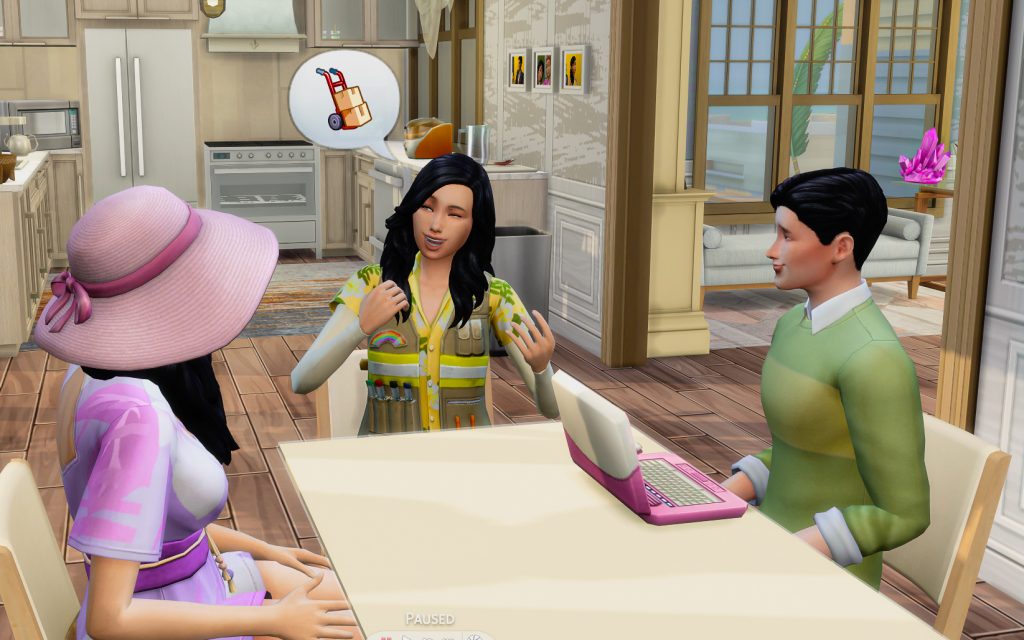 Later after Deli showered and Dysis studied, Deli was able to ask about her upcoming outing with Cabe.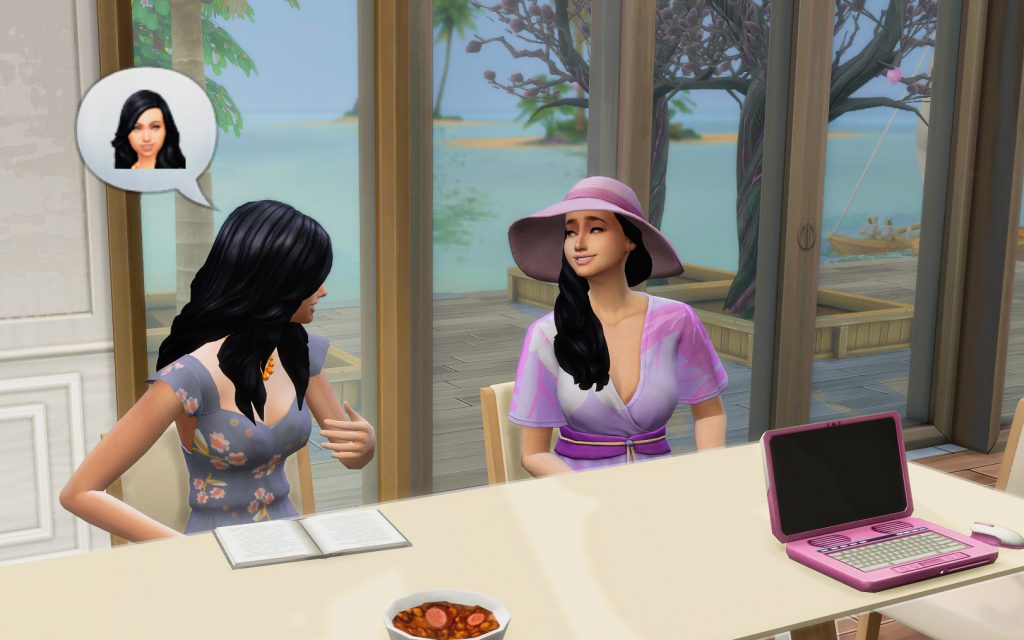 Dysis' advice was simple: Don't overthink it. Since you want to eat, go to a dessert cafe where the food is delicious and have fun.