Dysis' job was exhausting.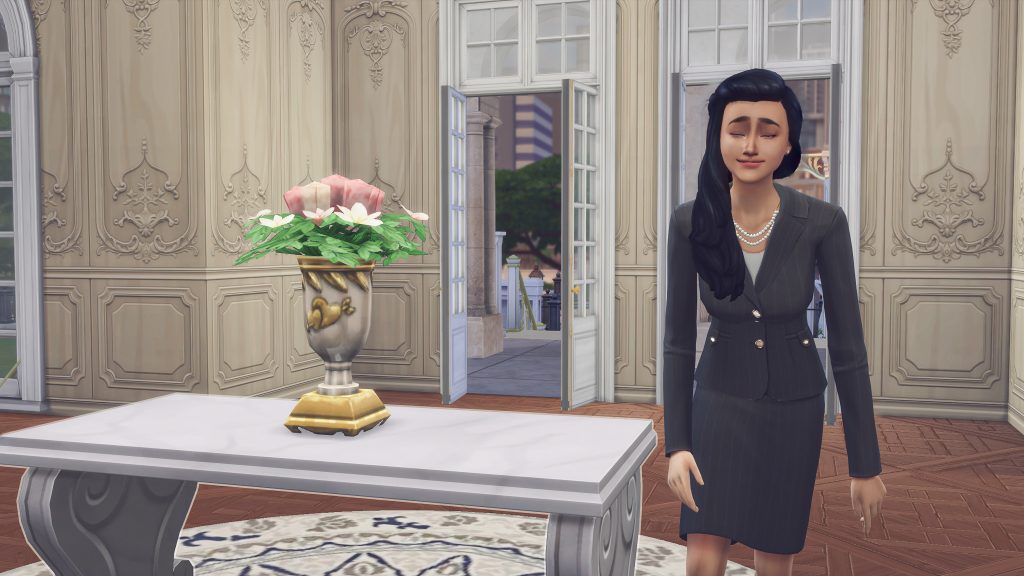 Life was good, but—again—it was see-stars and fall-down-and-pass-out exhausting, which wasn't good.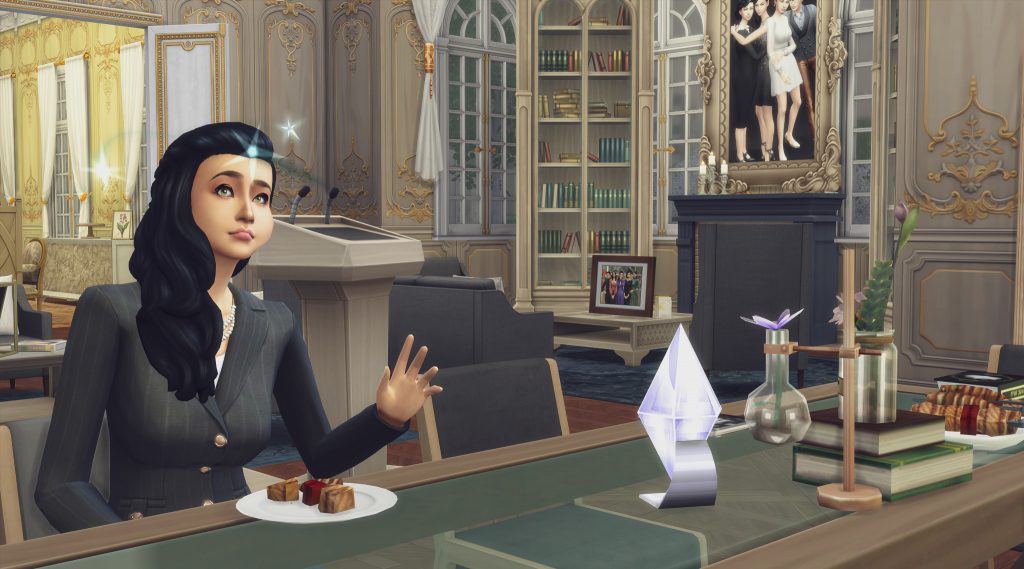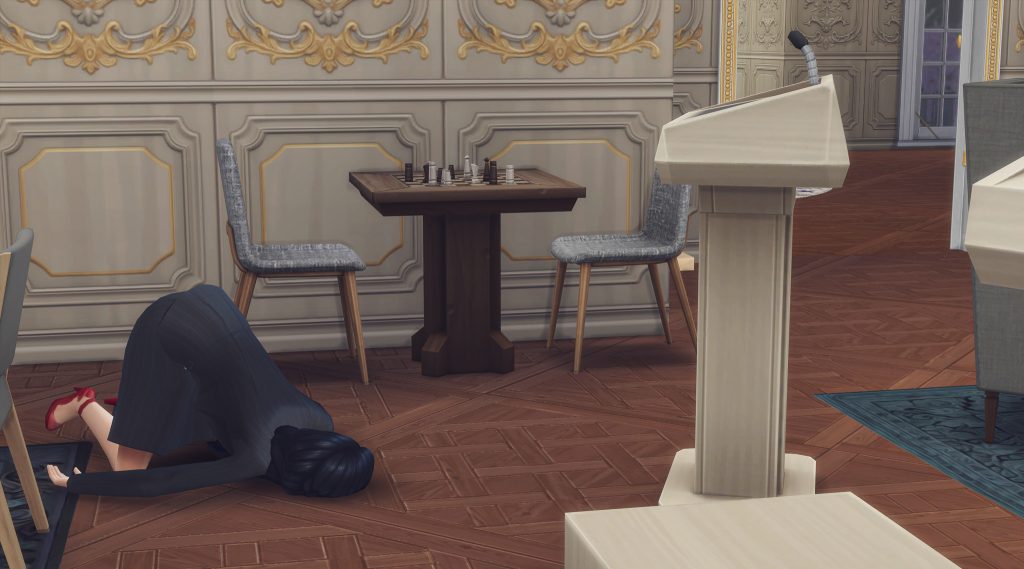 As ambitious as Dysis was, she didn't want to turn down any opportunities, and she wanted to maintain her relationships with her family and her relationships with her friends and keep her hobbies and get quickly promoted to the top of her career… It was a lot, but once things settled, she figured she'd be fine.
But recognizing she'd hit a (temporary) limit, Dysis went upstairs to take an early evening nap.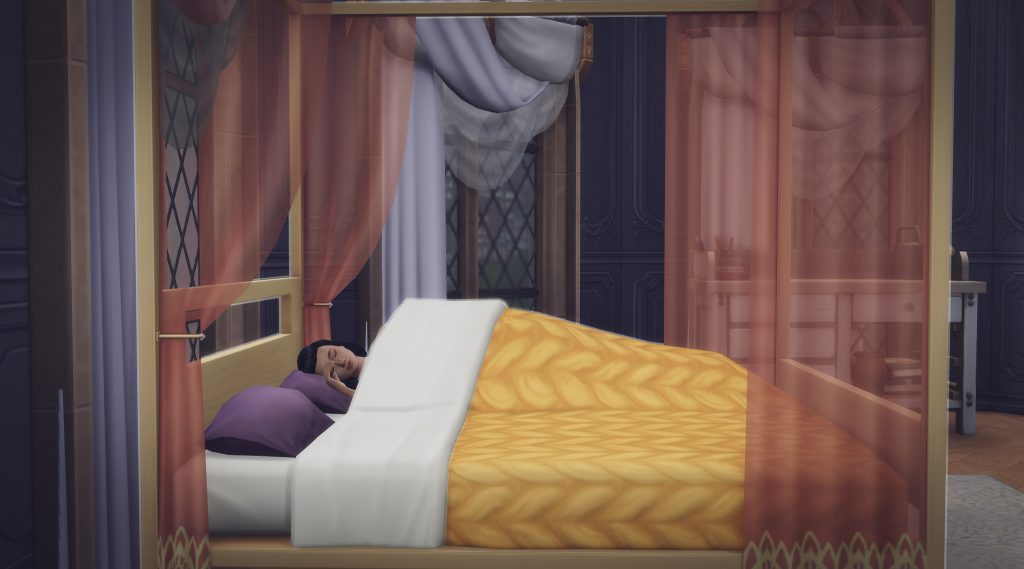 Nap completed—it was time to go out for a brief bit of socializing.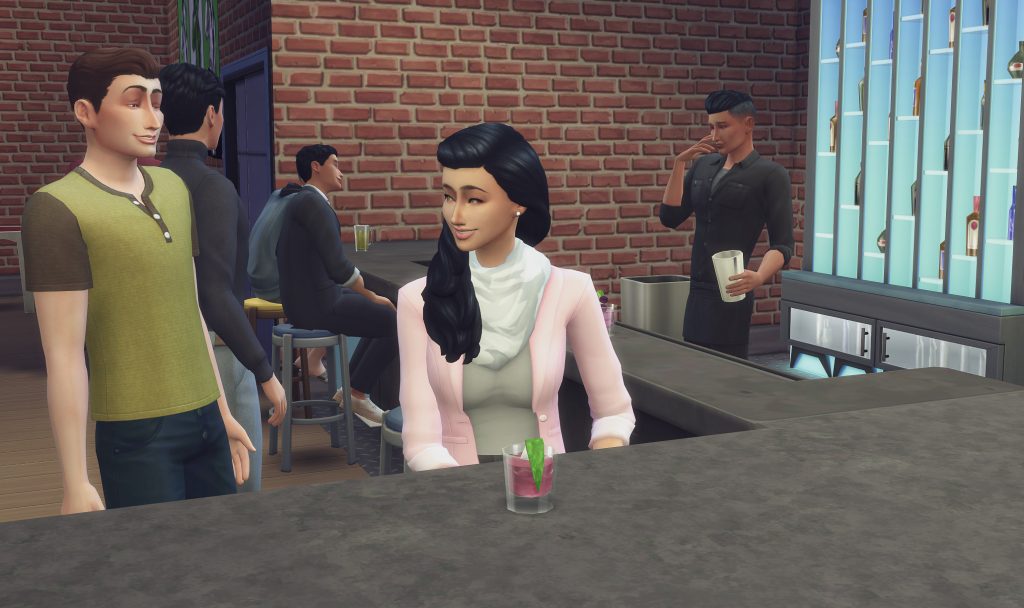 Dysis met her boyfriend at a small lowkey club in town. It was always nice to spend time with him.
As she was heading to the dance floor, Rashad brought up his new favorite topic: moving. What did she think about eventually moving out of her family home and…?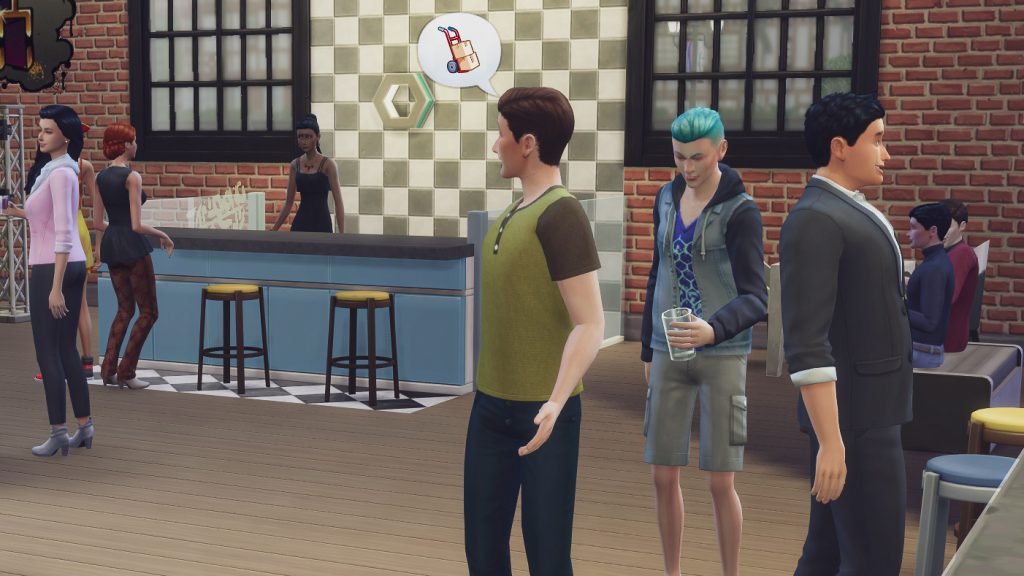 She thought it sounded great, but she wasn't prepared to move just yet. She wanted to settle into her career first. Things were already intense enough. Adding moving, marriage?, and starting a family? on top seemed like too much at the moment.
The next day with career progression and becoming more logical in mind, Dysis sat down for a game of chess with her slightly older sister, Delmarya, intending to overpower Delmarya with her big brain.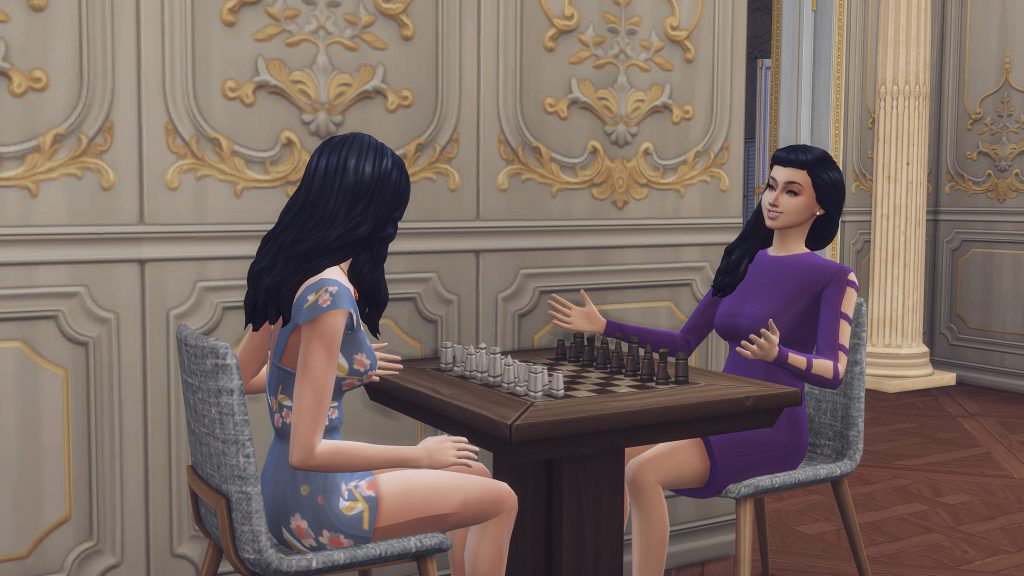 It didn't work. It never worked.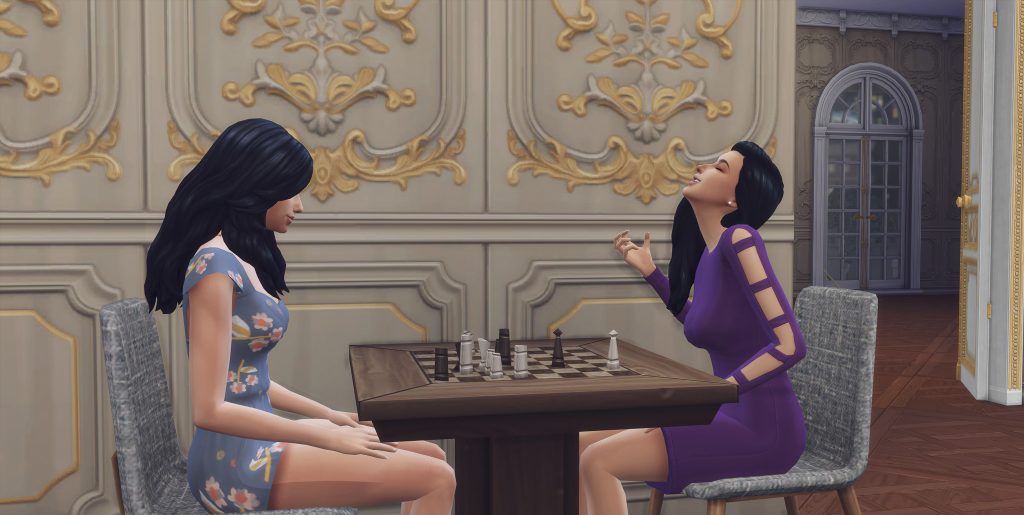 So she invited her favorite chess partner over.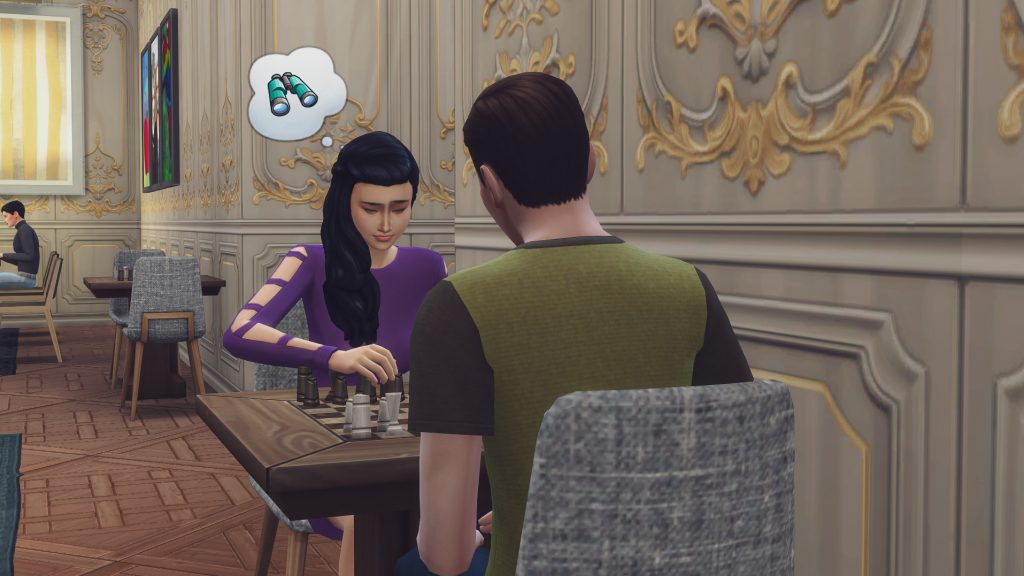 And defeated him.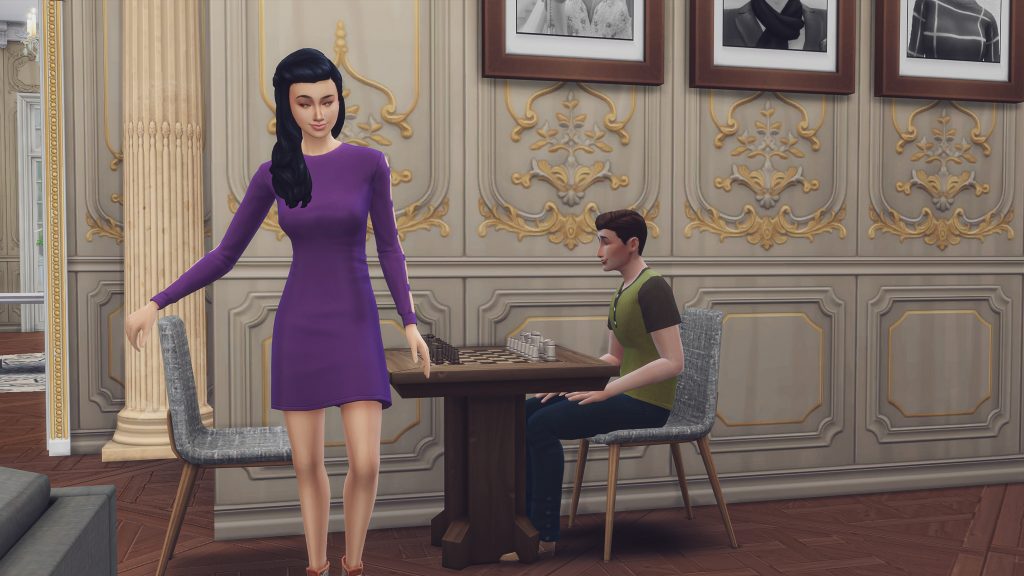 The couple also played cards with Deli. Dysis couldn't say who won because she was too enamored with Rashad and he was likewise too enamored with her, so they probably both lost…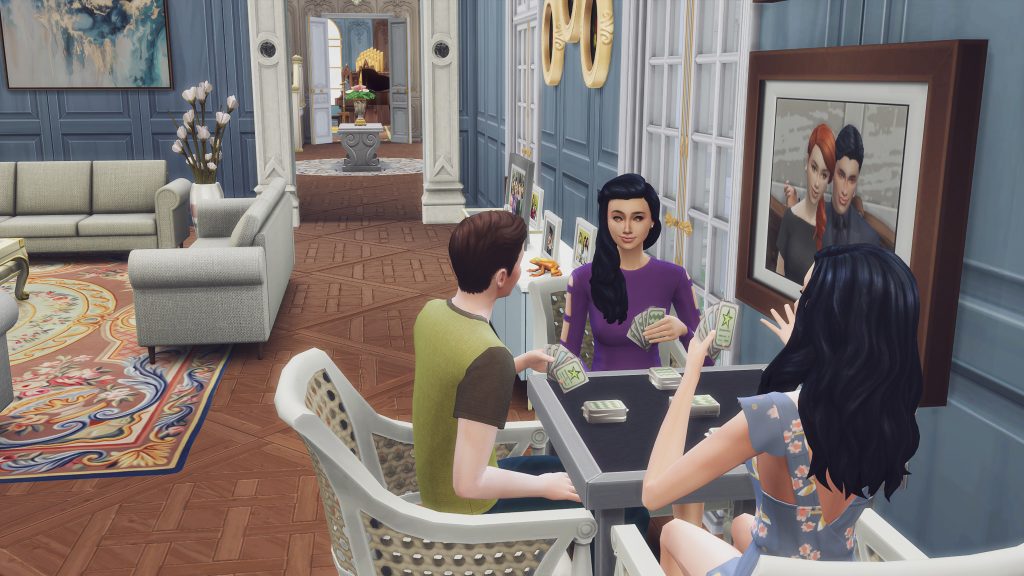 Rashad was also generally aware of how busy Dysis had been, so he suggested that she relax and that they relax together in the Fiers' sauna, which they did, and they also had some not exactly relaxing fun too.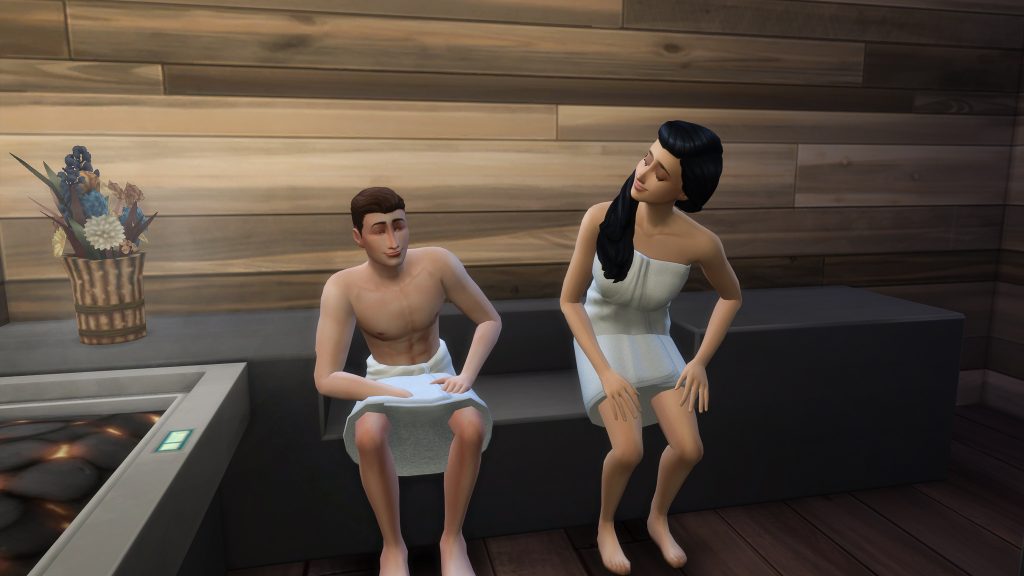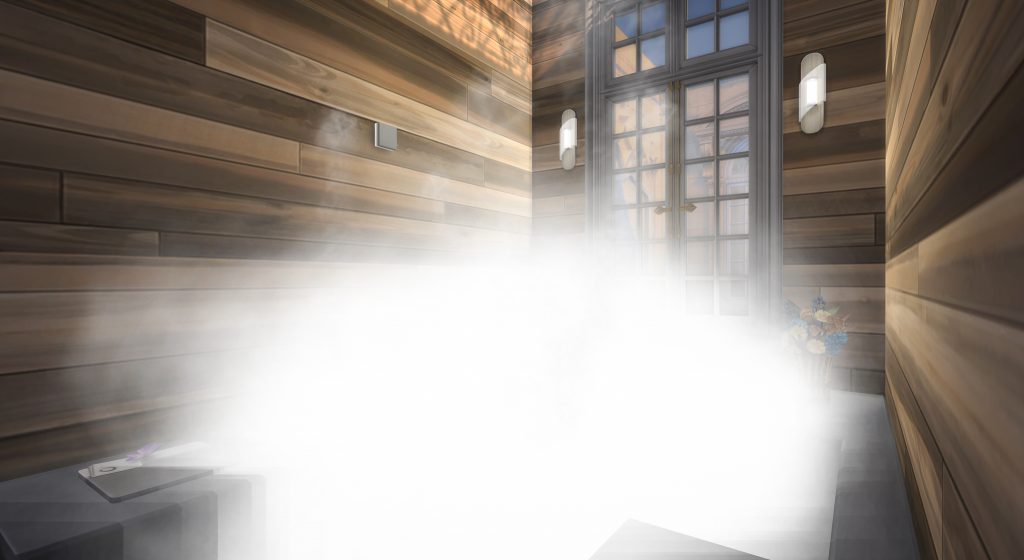 ❤︎~ ❤︎~