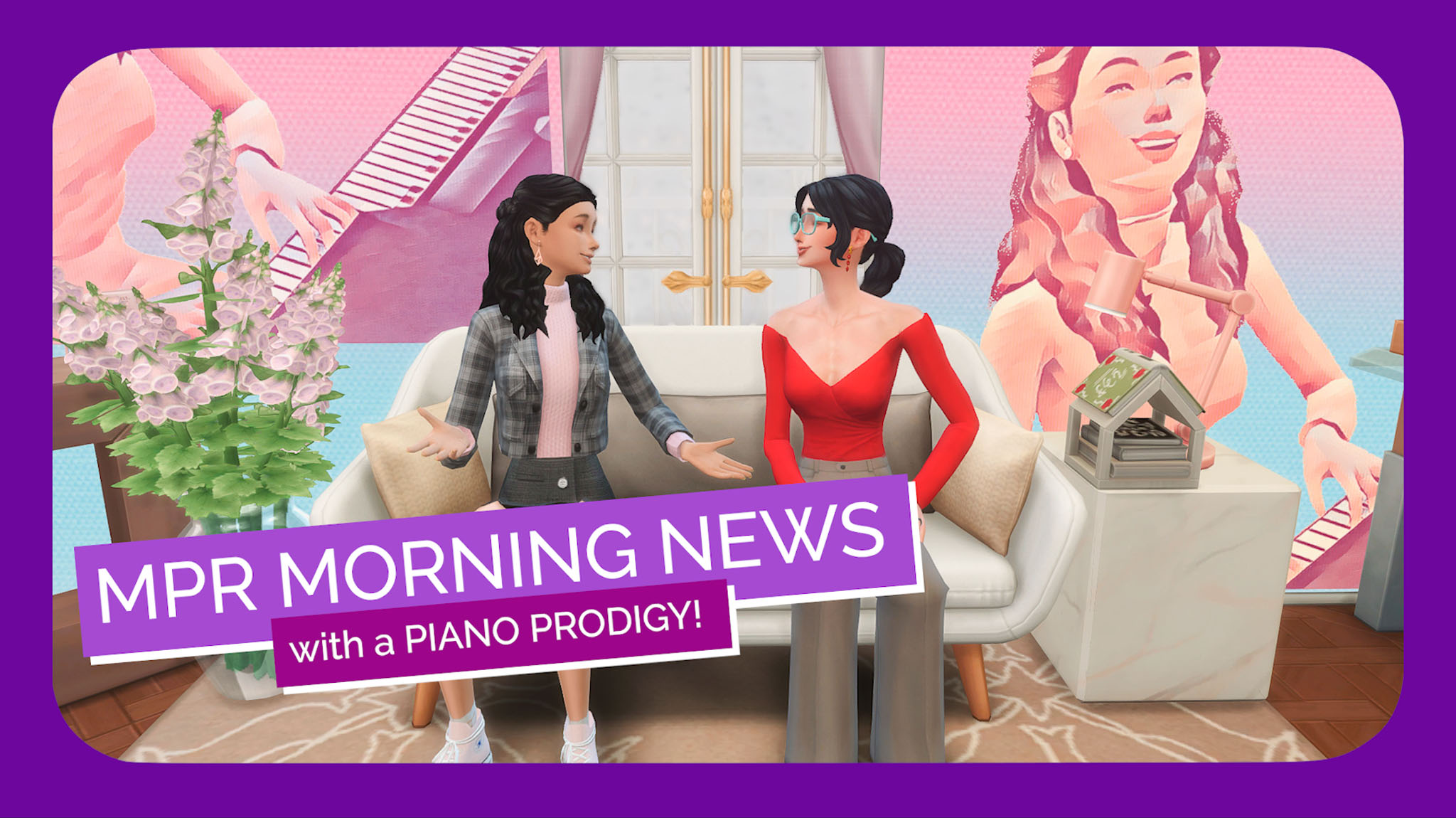 Voiceover: Good morning, lovely people! Welcome back from the commercial break! It is 7:45 AM and you are watching MPR morning news. Up next, we'll be sharing an interview we did with a real-life, in-the-flesh PRODIGY, Elmire Fier! She has been playing the piano since before she was born—I'm not even kidding because this girl must have been practicing in the womb!—and today the cute, little bona fide PRODIGY will be sharing her sonata with us! You will love our interview! Stay tuned!
Elmire reviewed the news segment that had aired about her. It wasn't what she had expected …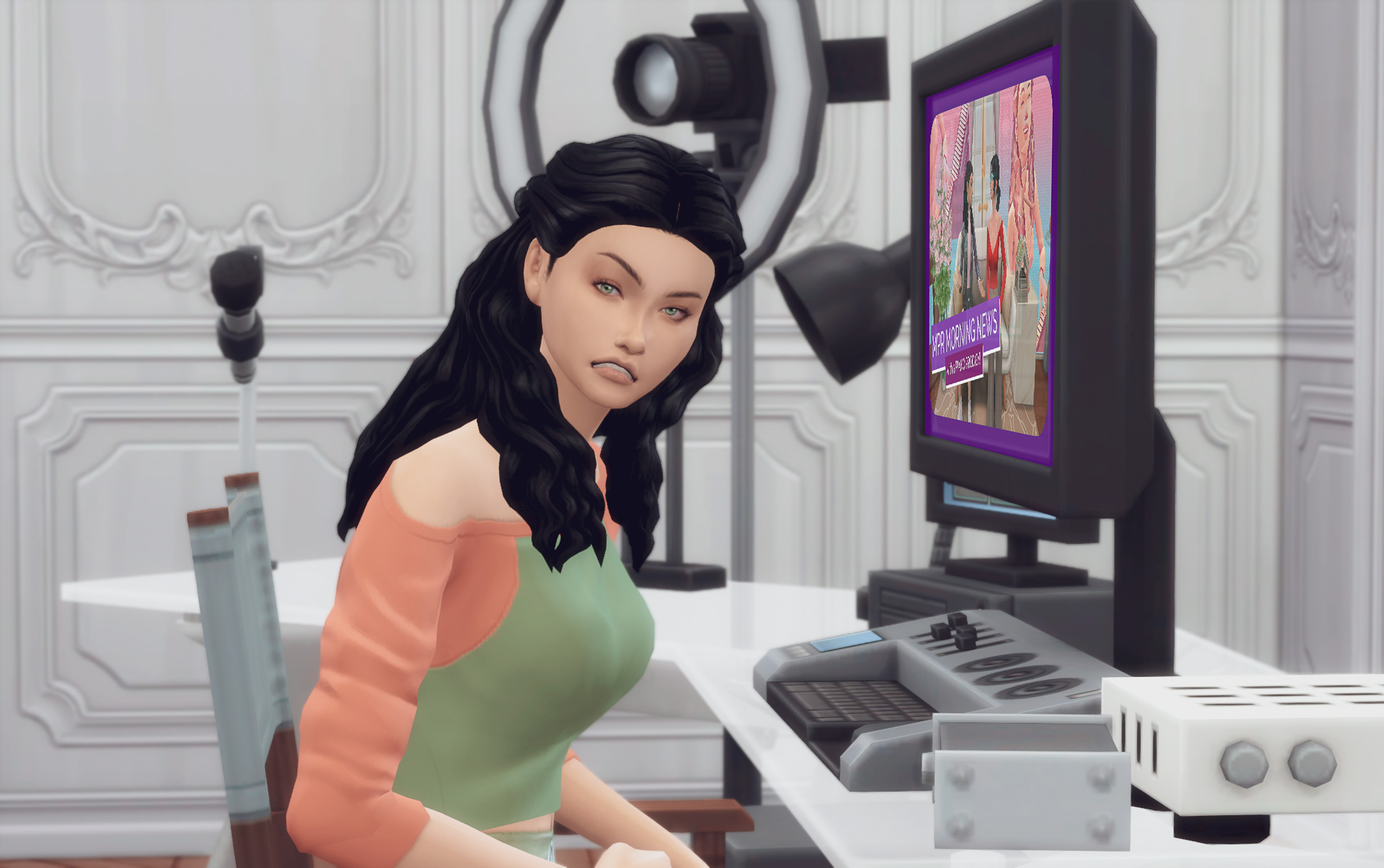 She was grateful and she tried not to feel irritated, but she was completely over being called "cute." She was a teenager, not a cute kid. "Little" didn't even make sense. She had been just as tall as her interviewer. And "prodigy"? It was a personal pet peeve, but she really hated that word because she wanted to be treated normally and not like a spectacle. Why would anyone take her seriously when she was described as cute and little and playing from the womb, when the womb thing obviously wasn't true and when a lot of people thought prodigies were either unrelatable paragons of perfection or overrated puppets who peaked by age eight and burnt out spectacularly before they turned twenty?
She was a rising high school freshman who happened to love music and play piano at a professional level, which was all fine and norm—not that weird! She wasn't a perfect pianist. She still had tons to learn about music, so she wished that everyone would calm down, not use the word "prodigy," and try listening to or discussing her actual music.
But that wasn't happening. The online response was also focused on her age and appearance …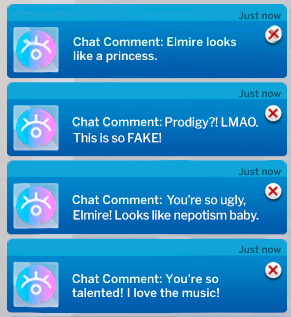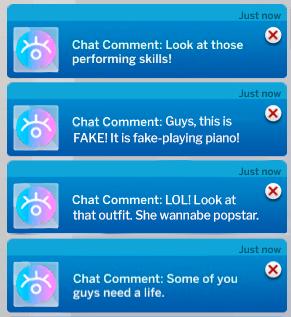 Elmire tried to shake her negative feelings while practicing, but …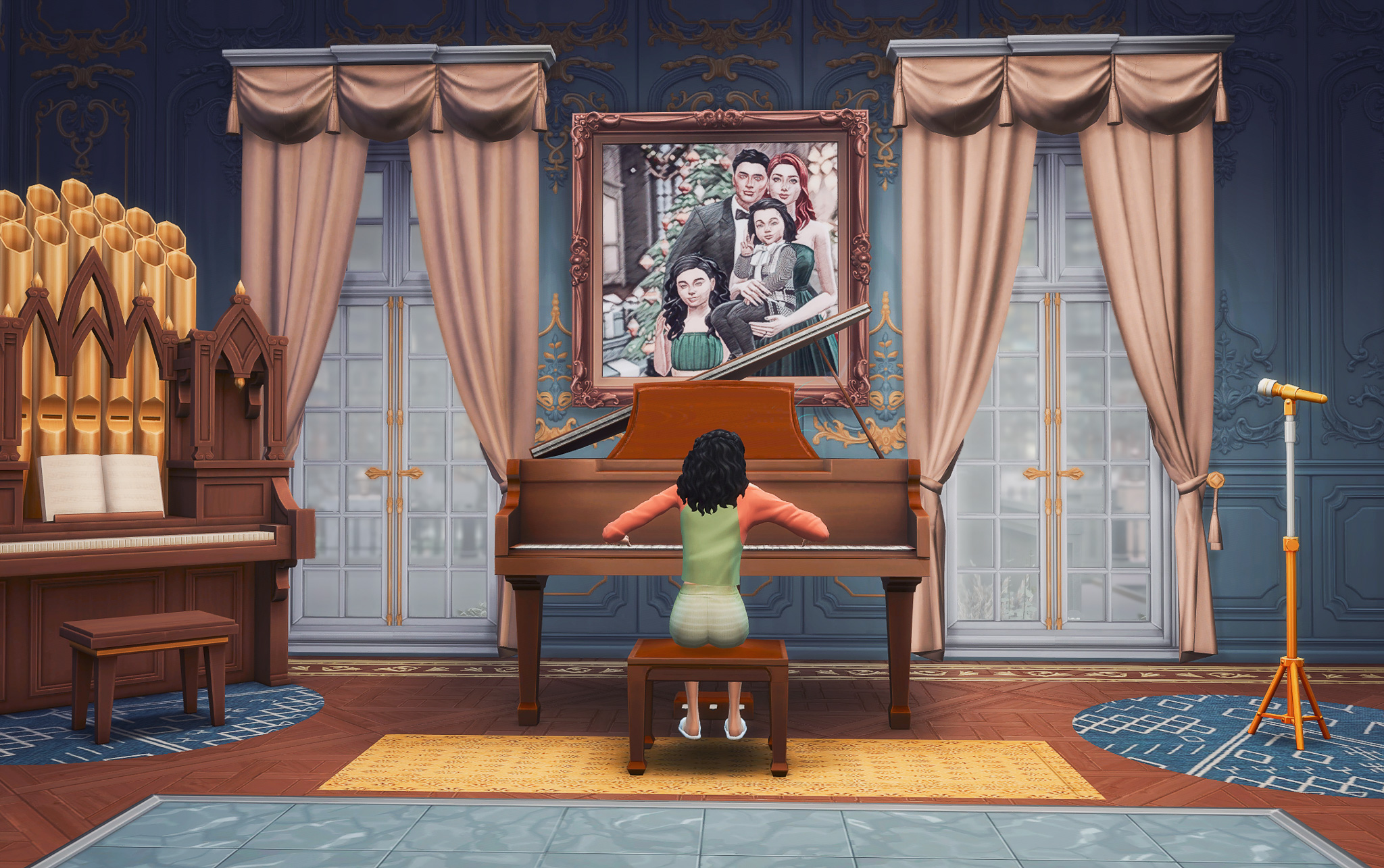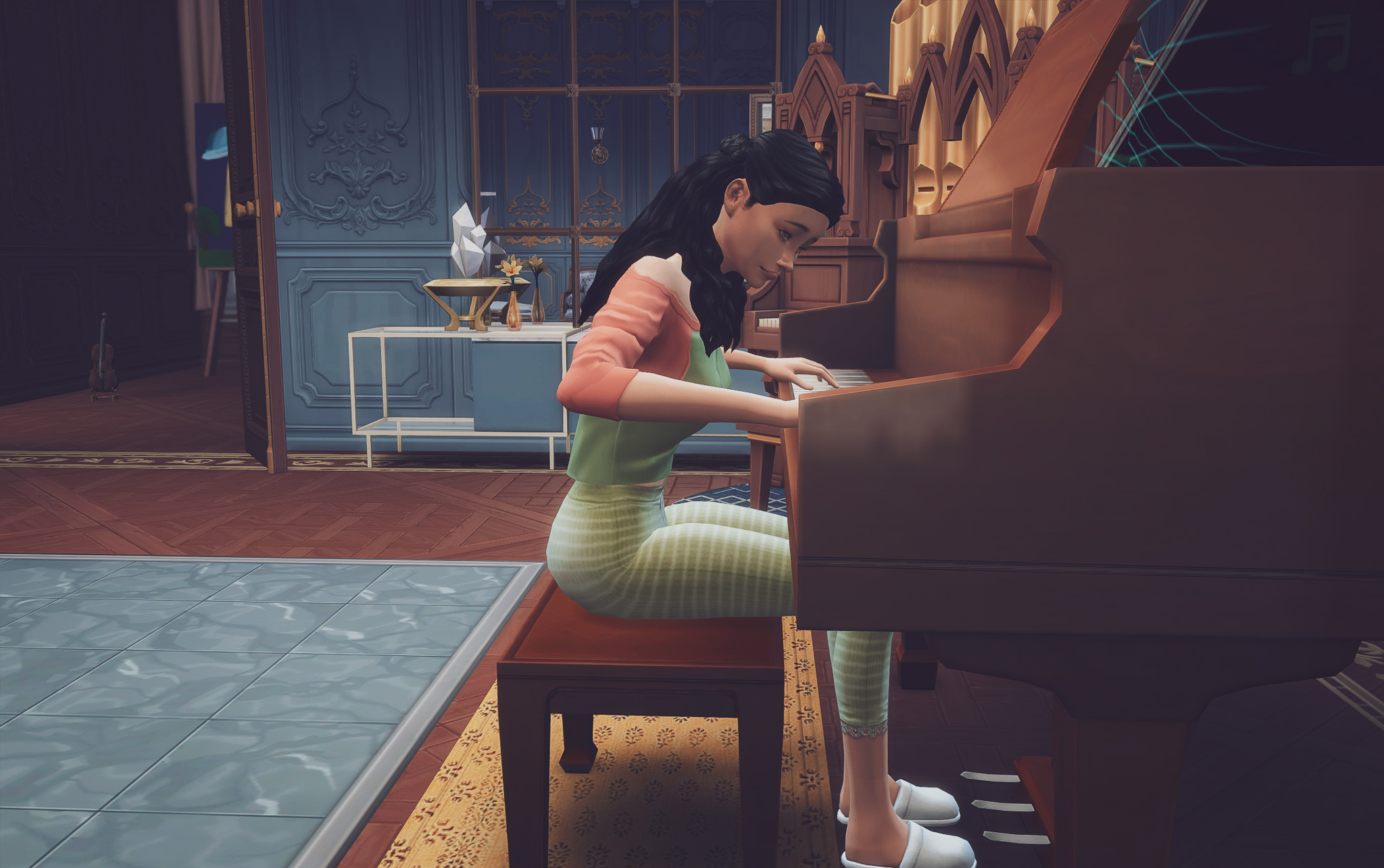 She couldn't. She was frustrated because she didn't think she could complain either.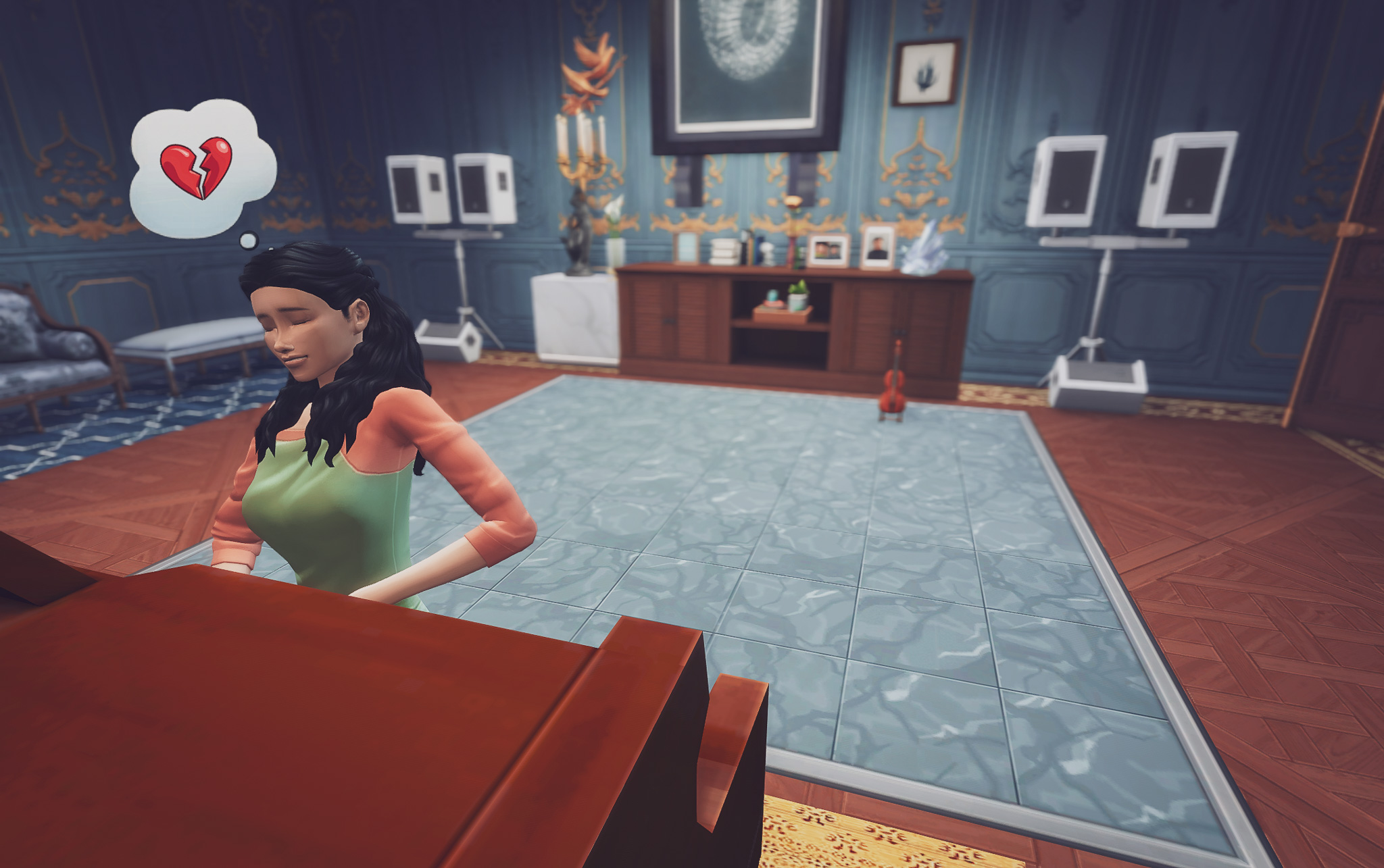 Complaining about being called "nice" things was "rude." She did not want to seem ungrateful, arrogant or naïve. Deep down, she understood that MPR was trying to create interest in her and the word "prodigy" was "needed" for marketing and promotions—Elmire actually disagreed about it being "needed." Adult musicians weren't marketed in such an exaggerated, spectacle-making, come-see-the-weirdo sort of way, but it was a minor thing, and even though it seemed to inspire people to call her fake and even though it was a truly burdensome label that inflated expectations, she was going to let it go … MPR marketing and production got a little carried away by adding prodigy-this and -that in random voiceovers, but at least they hadn't dramatically edited her interview.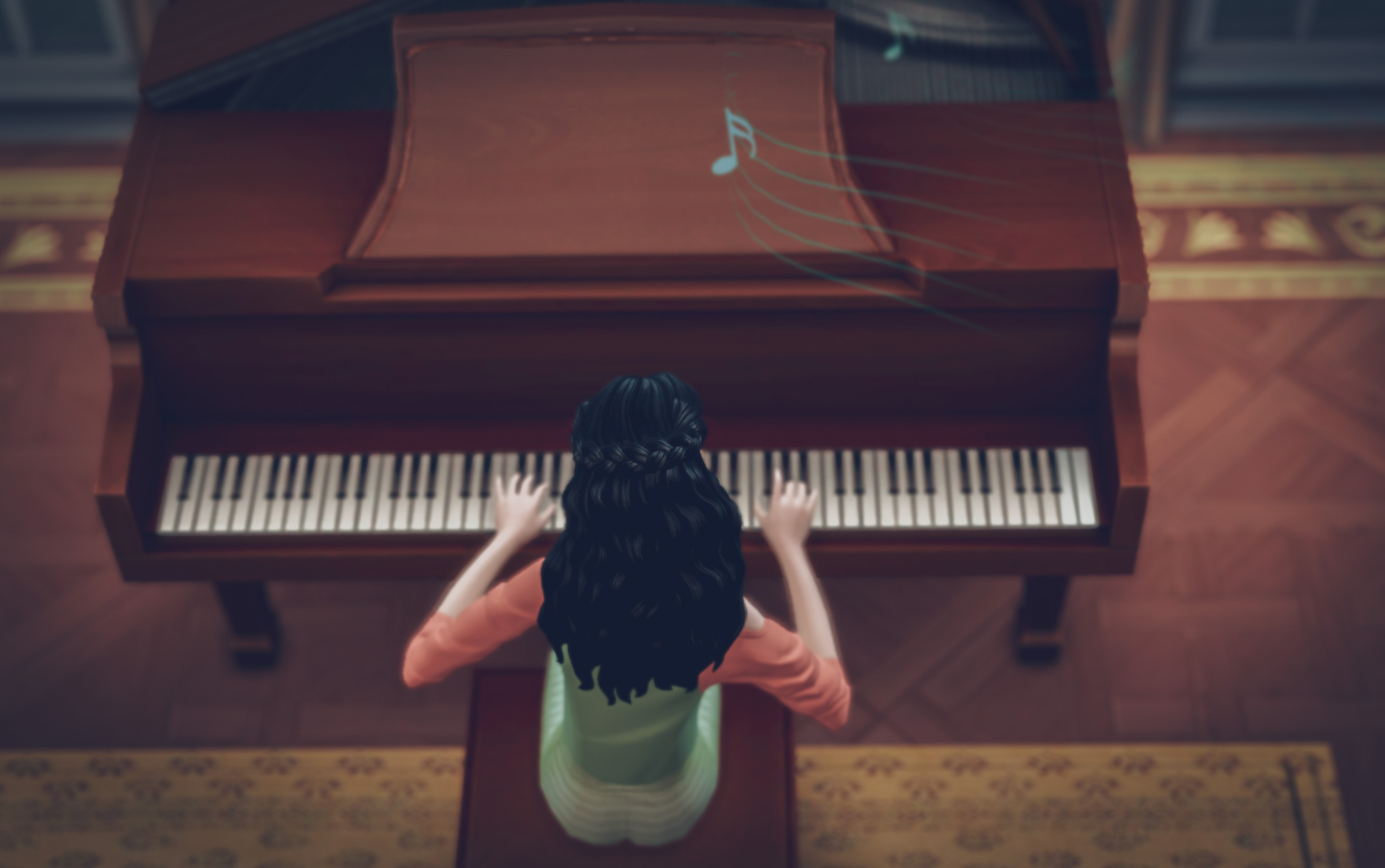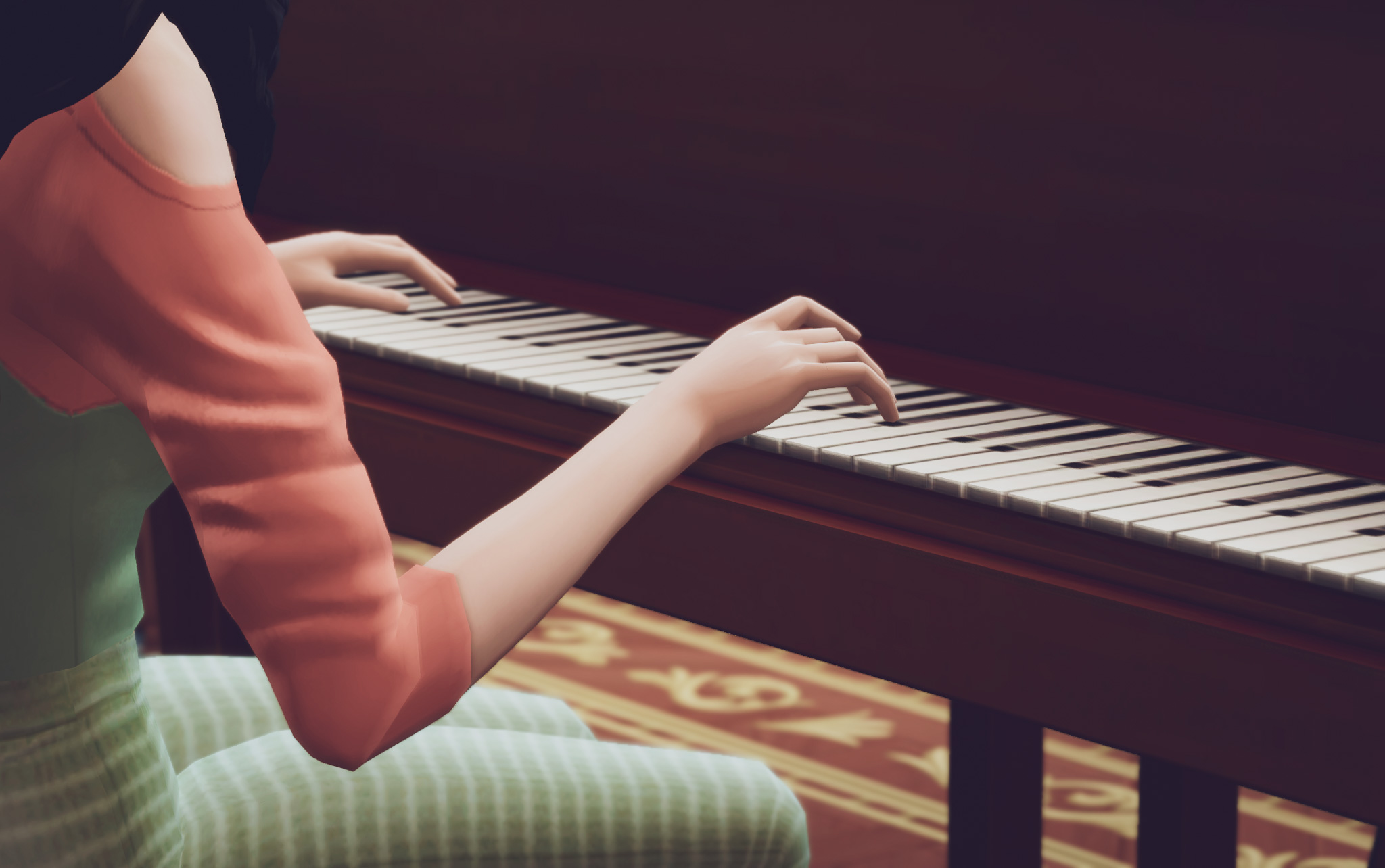 As for the insults? Most of the mean comments had been nonsensical. She would ignore them. She was ugly? Okay, whatever. Being ugly had very little to do with playing the piano. Part of her really wanted to respond like 🤬🤬🤬, but she didn't have time … and that wasn't a good idea at any rate.
Besides, if her mother had seen her reading comments, her mother would have asked her to please not do that and to let someone else read them first and then trust that person to pass on reasonable feedback. But she had wanted to read all the comments and most of the bad ones honestly weren't that big of a deal.
But, most importantly, some comments had mentioned her music! Some people even said they loved it, which had made her smile uncontrollably for a solid seven minutes earlier.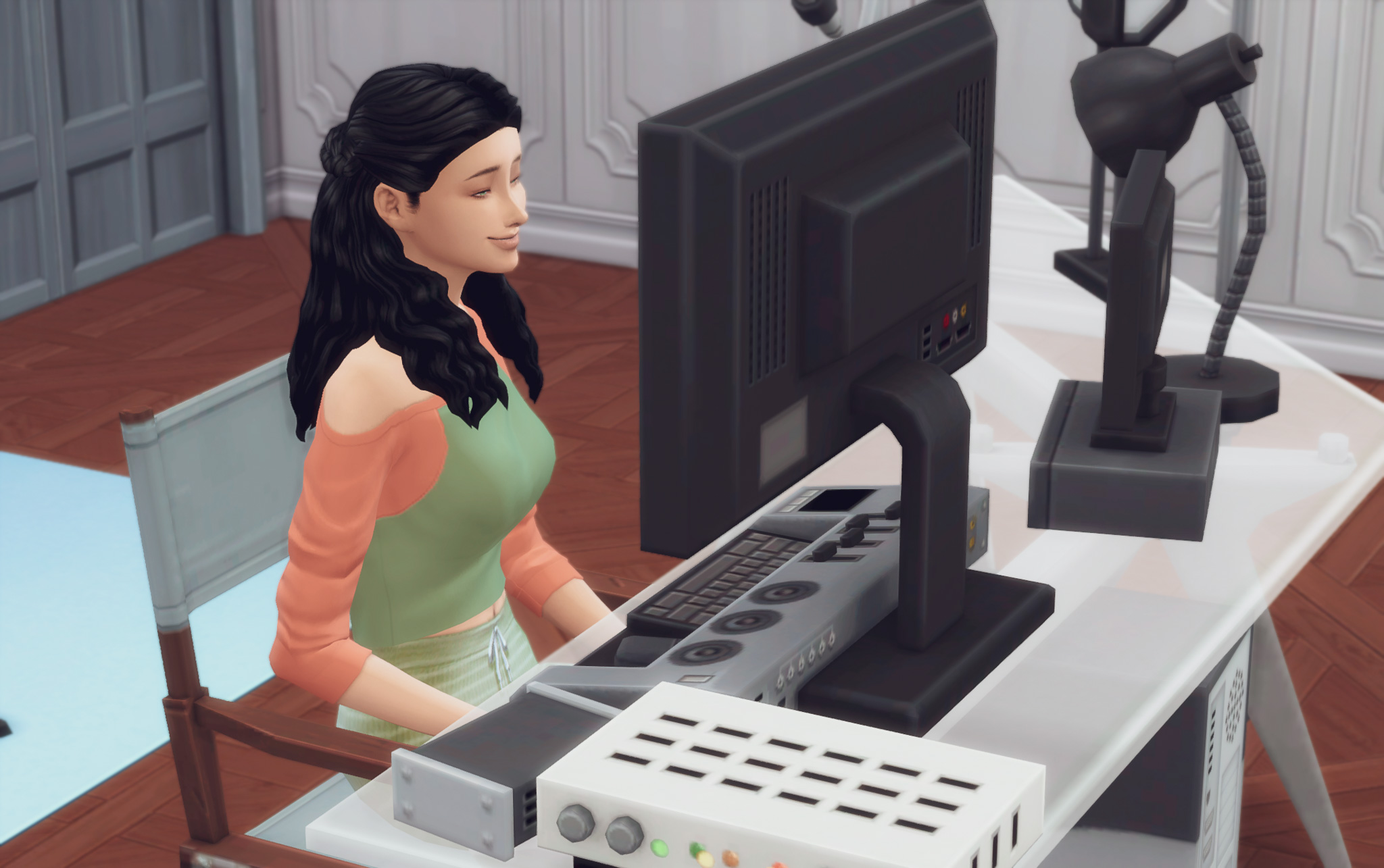 The fact that people were enjoying her music was honestly spectacular!!! She would focus on that and on playing piano like she wanted. Hopefully, eventually, most would understand and the noise about her being a nepotism baby fake prodigy would go away.
Now, she would practice vigorously to her exorcise the frustrations that possessed her because she wasn't going to complain or even troll fools online.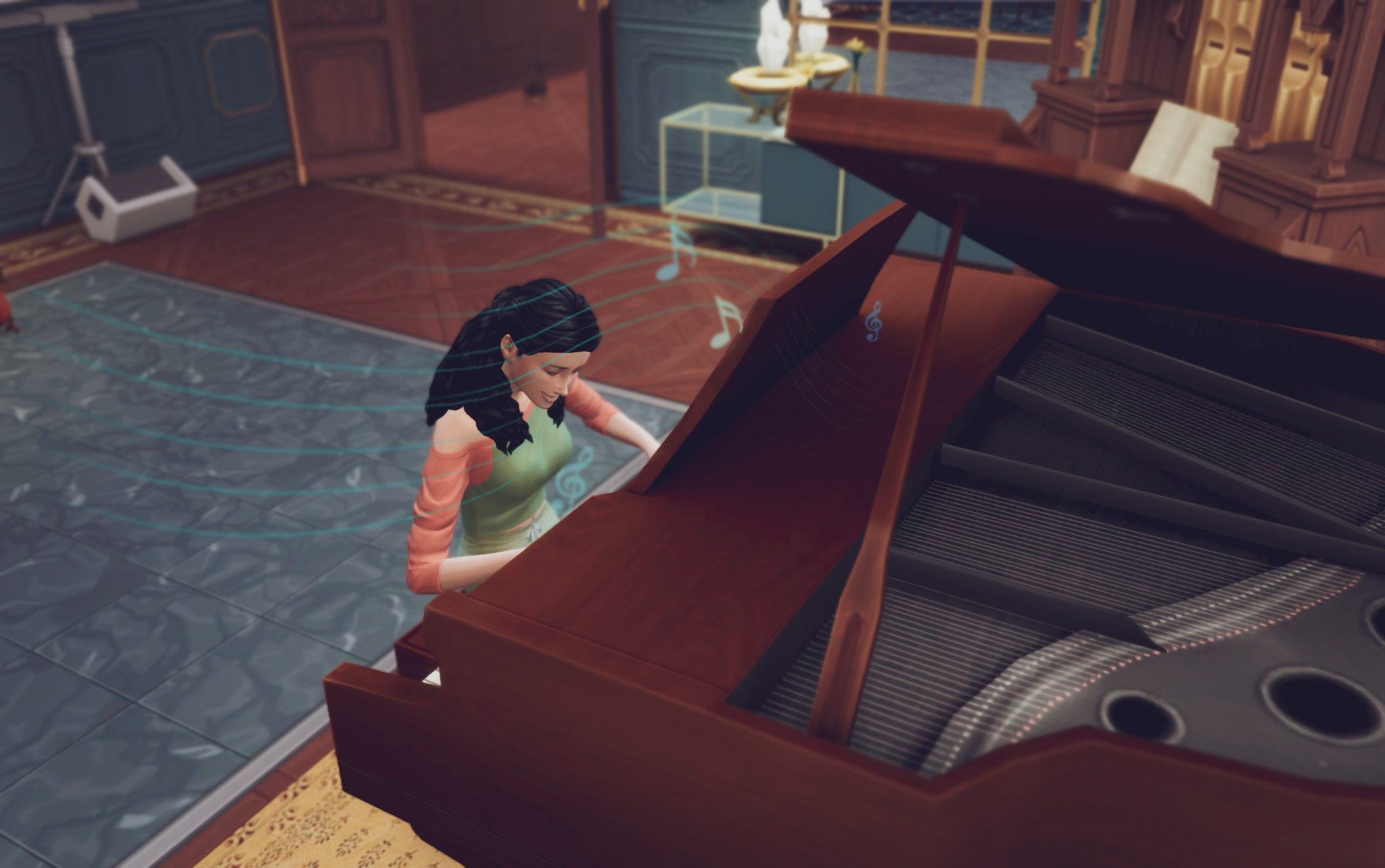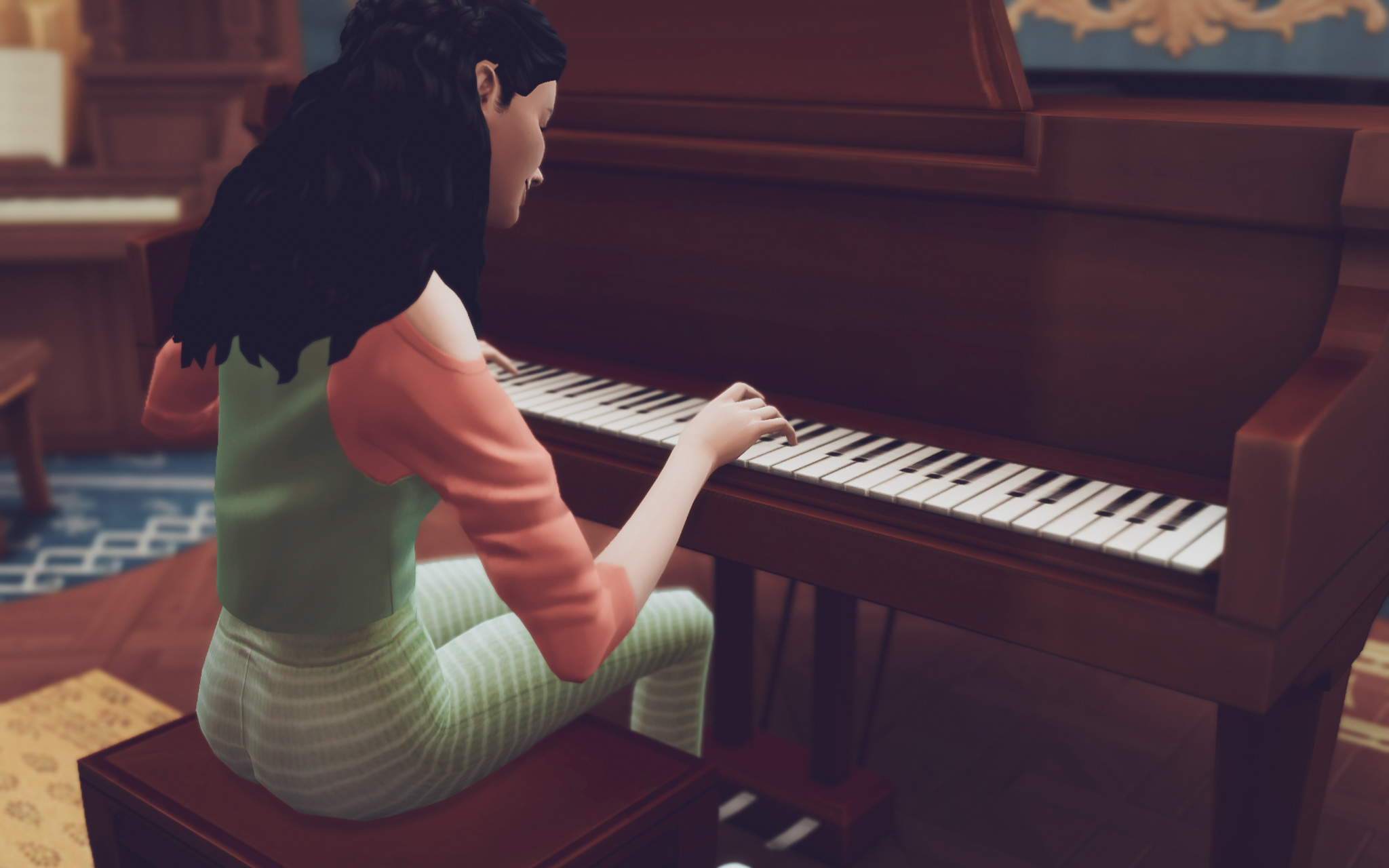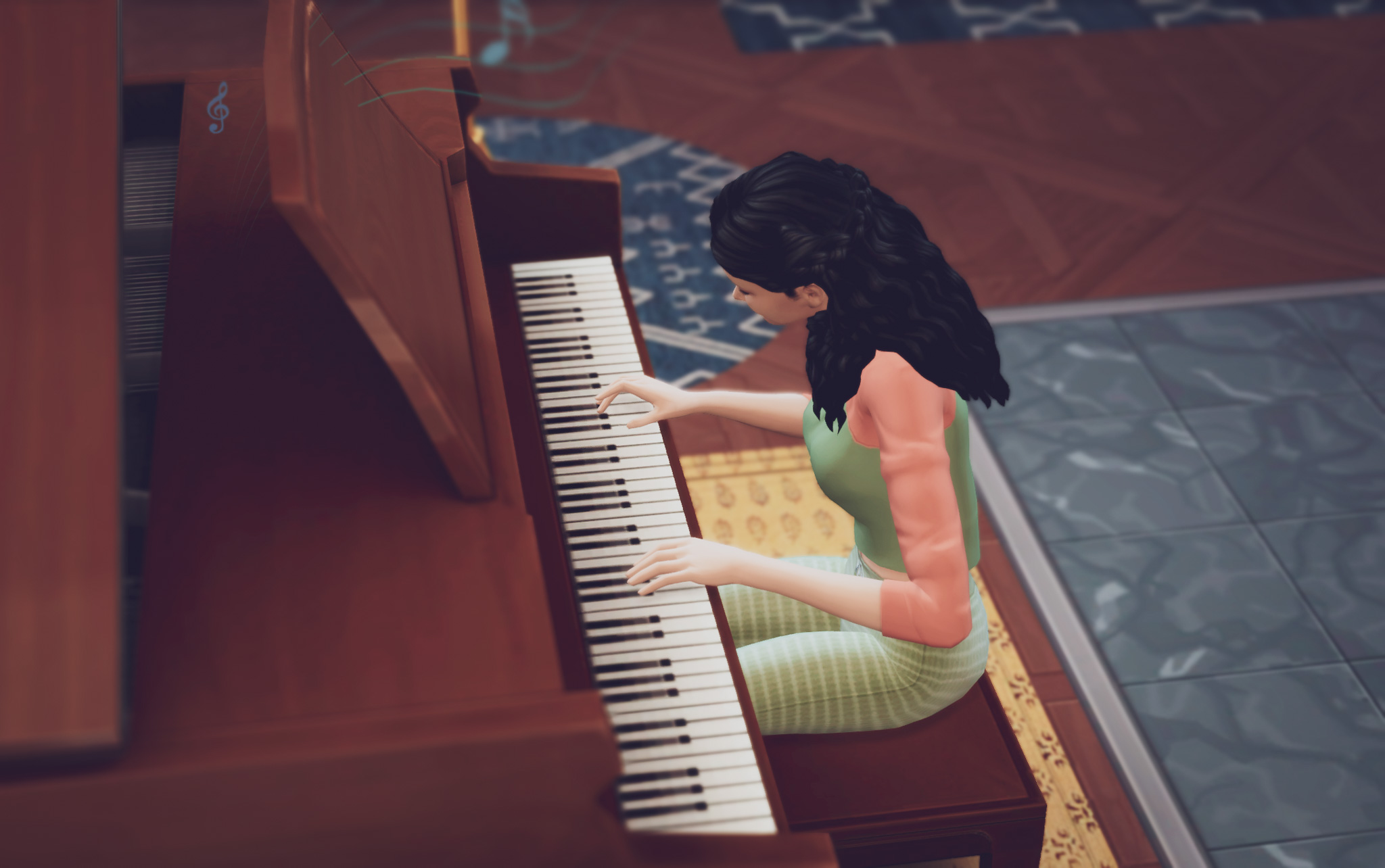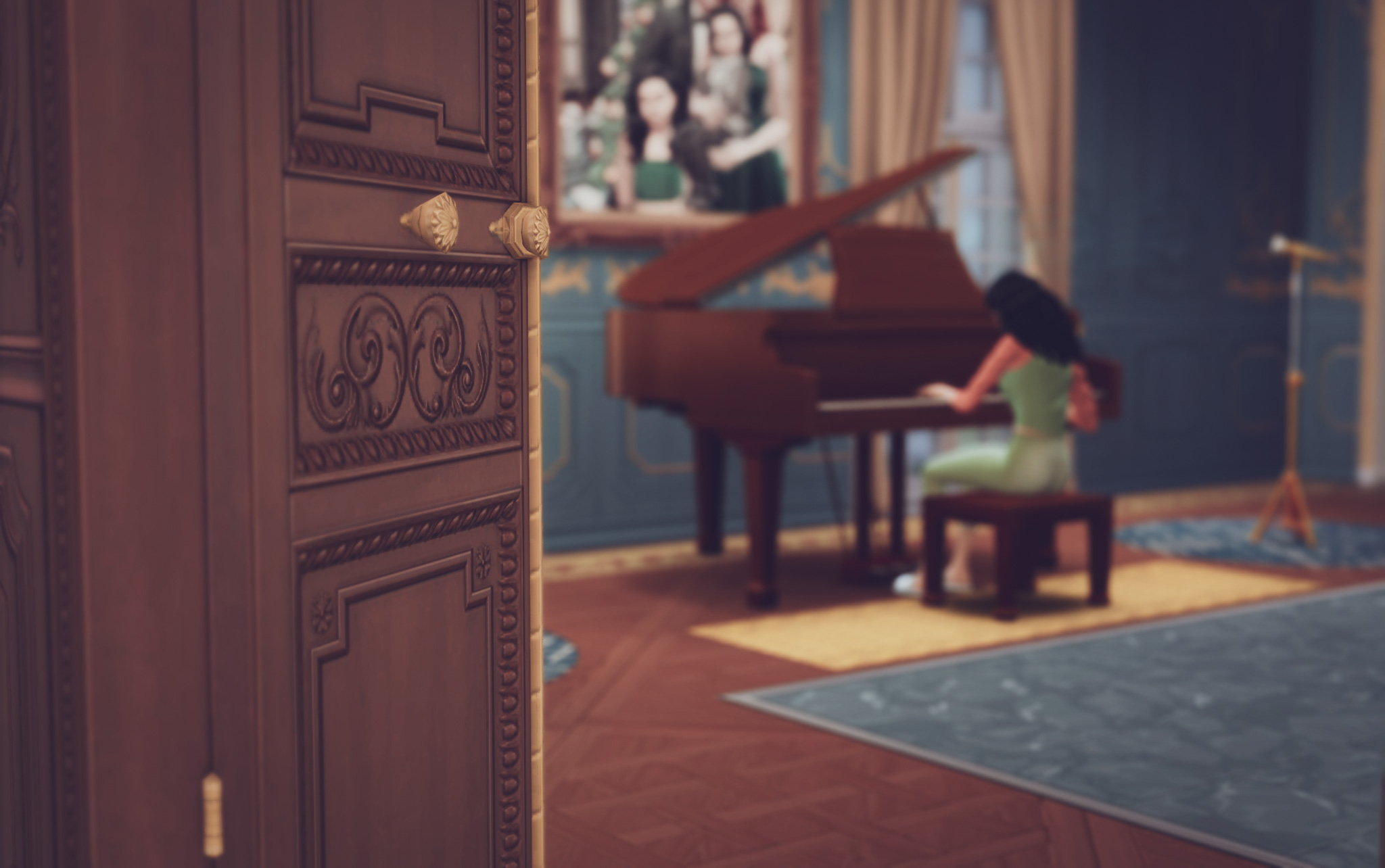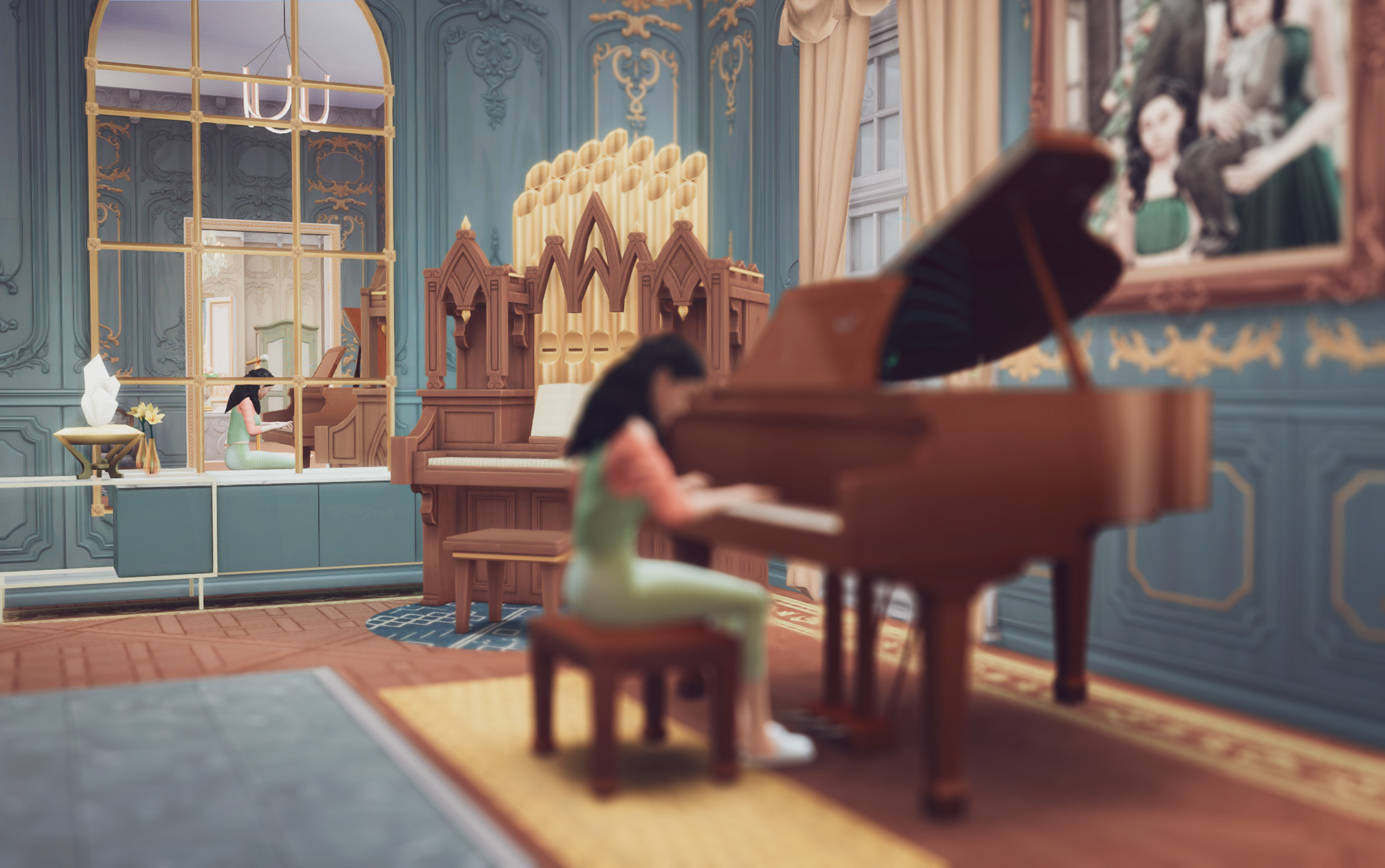 ---
Author's Notes:
I imagine Elmire conducting her exorcism by practicing Sergei Prokofiev's Piano Sonata No. 7 in B♭ major, Op. 83 (from 13:43):
I used KawaiiStacie's Switch Streaming mod to generate most of the comments, which I used slighty out of context. The mod needs to be updated, so I can't recommend it now.